275+ Tabby Cat Names: Our Top Picks for Your Adorable & Playful Cat
You don't have to be a cat person to know that people have some serious adoration for tabby cats. These cats are some of the most popular house pets in the world, and naming them is one of the most exciting parts of bringing a kitten home. Because Tabby cats aren't exactly rare, it makes it even harder to come up with a unique name for them.
Whether you love the classics or are looking for something different, this article will provide you with plenty of name options for your new Tabby baby.
A Little Information on Tabby Cats
The Cat Fanciers' Association is clear on what makes a Tabby cat a Tabby cat. The first thing to understand is that Tabby doesn't refer to a breed but to a coat pattern. Tabby coats show up in every kind of cat breed, whether it be a Siamese or Himalayan. They can also be any color.
Tabby cats have a distinct "M" pattern on their foreheads with stripes on their bodies.
Still, there are four different types of markings that are possible for them to have:
Classic: swirls on the cat's sides and a butterfly pattern on the shoulders
Mackerel: narrow stripes on the body that run parallel to each other
Spotted: similar to mackerel and classic but with broken lines
Ticked: bars on the legs and tail with multiple colors for each hair
How to Name Your Tabby Cat
It's totally fine if you've already picked out your new pet's name before you've even gotten them. People do it all the time. But, if you really want a name to feel right, we suggest waiting for a couple of weeks and getting to know your pet's personality a little better before you make anything official. When we pick a name that feels right, it makes our connection with that animal even more special.
However, you could also love a name that makes no sense at all. We have plenty of options for you, and we can almost guarantee that you'll find a suitable name from one of our lists below.
Female Names for Tabby Cats
Trixie
Kora
Robin
Giselle
Paris
Checkers
Quinn
Lolly
Abby
Amber
Cheetah
Juliet
Mittens
Blossom
Marbella
Athena
Elsa
Sandy
Chloe
Wanda
Mimi
Sandy
Marbles
Nala
Tabitha
Scarlet
Tiggy
Sparkles
Copper
Fiona
Snowball
Mocha
Emma
Cupcake
Toxy
Shira
Iris
Red
Star
Queenie
Petals
Cleopatra
Millie
Gypsy
Soxy
Mango
Autumn
Pearl
Peaches
Zebra
Angel
Strawberry
Glitter
Jade
Yasmin
Honey
Fluffy
Misty
Feathers
Ruby
Sunset
Bella
Zelda
Sweetie
Cookie
Patches
Princess
Boo
Daphne
Sugar
Ariel
Harlequin
Lexi
Moon
Rosie
Roo
Tabs
Cherry
Jasmine
Baby
Luna
Nutmeg
Kiki
Ginger
Jazz
Coconut
Poppy
Male Names for Tabby Cats
Fleck
Kyle
Peanut
Dawson
Cooper
Aristotle
Copper
Buckwheat
Harley
Jimmy
Hook
Theo
Theodore
Leo
Elvis
Rocky
Orlando
Whiskers
Hurricane
Randall
Tornado
Pax
Hunter
Spots
Sable
Marlon
Scar
Simba
Tawny
Imar
Mach
Garfield
Freckles
Prince
Rico
Alvin
Leopard
Heaven
Frank
Bumblebee
Motley
Patches
Nick
Max
Skipper
Copper
Checkers
Sunny
Linguine
Elton
Alfred
Tiger
Jafar
Sparrow
Socks
Smokey
Muffin
Zac
Cheddar
Cliff
Domino
Speck
Spock
Mittens
Gary
Gerald
Taz
Spot
Jasper
Fabio
Coco
Badger
Bullseye
Stripes
Hopper
Puff
Dash
Tango
Loki
Blotch
Noodles
M&M
Pepper
Jinx
Flicker
Alex
Sam
Ray
Smudge
Blueberry
Isaac
Dexter
Earl
Norman
Teddy
Zip
Stanley
Pebbles
Shadow
Bubba
Mickey
Skittles
Preston
Marbles
Beethoven
Nitro
Braxton
Tigger
Simba
Blink
Link
Cinnamon
Dart
Avery
Lynx
Barry
Cute Names for Tabby Cats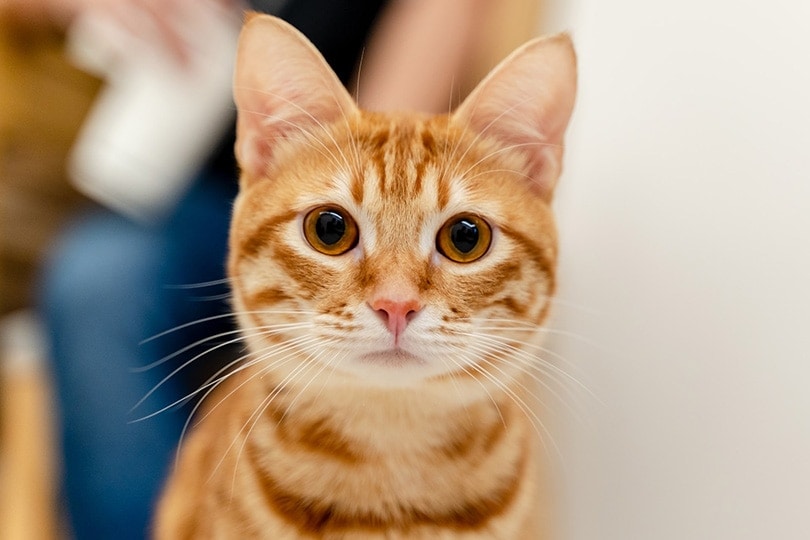 Milo
Milkshake
Sabrina
Goldie
Muffin
Nutmeg
Sassy
Coco
Oreo
Simba
Fluffy
Names for Orange Tabby Cats
Garfield
Hopper
Oxford
Beans
Colby
Copper
Galileo
Blaze
Crimson
Charlie
Poncho
Avenger
Oz
Dusty
Hercules
Jewels
Citrus
Boots
Maniac
Shaggy
Amarillo
Zoro
Neon
Dorito
Sebastian
Harley Davidson
Chili
Flame
Lady
Custard
Scarlet
Paws
Jingles
Tabasco
Honey
Blaze
Marmalade
Auburn
Cherry
Nacho
Sunkissed
Pumpkin
Mars
Peaches
Mango
Amber
Minx
Paprika
Rosy
Caramel
Names for Grey Tabby Cats
Jet
Ashby
Shadow
Rusty
Stoney
Misty
Licorice
Casper
Speckles
Smokey
Tawny
Phantom
Blackberry
Midnight
Earl Grey
Slate
Names for Brown Tabby Cats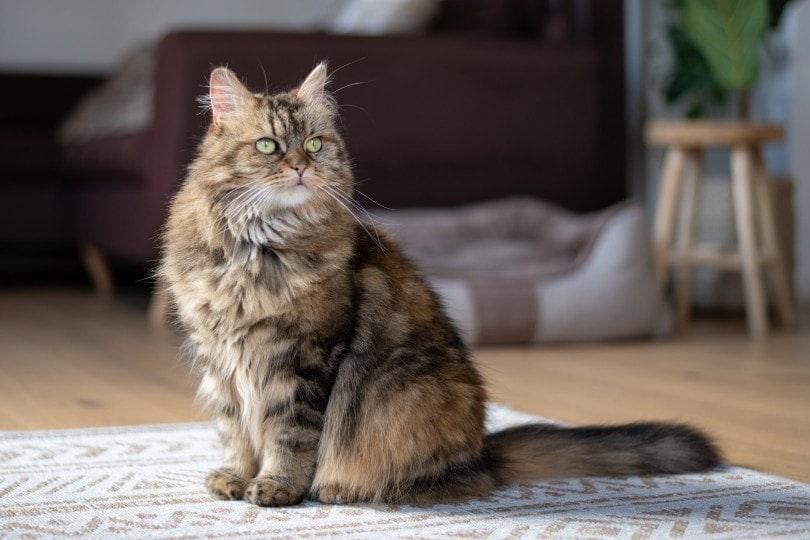 Amber
Topaz
Coral
Tigress
Reese
Peanut
Pebbles
Brownie
Mocha
Hershey
Final Thoughts
We hope that this list of names for Tabby cats has given you a list of potential options to name your new furry friend. If you're ever feeling unsure about their name, it's okay to try it on for a few weeks. Over time, you'll find something that sticks and that both you and your new cat will like.
---