Tailored Dog Food Review 2023: Recalls, Pros & Cons
Please note: Tailored Dog Food has closed.
We have not changed our review below, though we have removed all links to Tailored Dog Food's website.
We do, however, highly recommend The Farmer's Dog dog food subscription service its place.
Review Summary
Our Final Verdict
We give Tailored dog food a rating of 4.5 out of 5 stars. 
Tailored is a small, custom dog food company specializing in making diets formulated for the individual needs of our pups rather than mass-producing generalized recipes. They work with a certified veterinary nutritionist to fine-tune diets to specific health, age, and activity parameters.
Available as a one-time purchase or an ongoing subscription, Tailored is a convenient option that compares reasonably well in price to other broad-based dog foods. We like that Tailored allows you to choose between proteins and avoid ingredients if your dog has food sensitivities. Besides dry food, Tailored also produces treats and food toppers.
Overall, we found Tailored to be a good value, although it does require slightly more input from you, at least at the beginning.
Click to skip ahead:

At a Glance: The Best Tailored  Dog Food Recipes
 Because Tailored tweaks its recipes based on your dog's unique needs, no two dog foods will be the same. We generated some test recipes on the website, using a 50-pound (as an adult) male Husky mix with a moderate activity level at various life stages as a baseline to get an idea of what options were available.
Tailored Dog Food Reviewed
Who makes Tailored and where is it produced?
Tailored dog food is made by Tailored and is based in the United States. The kibble is produced in the United States at two facilities in Texas and California.
Which type of dog is Tailored best suited for?
Because it's meant to address individual health and activity needs, Tailored is best suited to almost any dog. Dogs with food sensitivities, sensitive tummies, and those at various life stages can all find a diet that suits them.
Which type of dog might do better with a different brand?
Tailored does not produce any canned food options or prescription diets. Dogs that need soft food or have chronic health conditions should consider a different brand. For canned food, consider Purina ProPlan wet food diets. For prescription food, Purina Veterinary Diets have options for nearly all health conditions.
Discussion of the Primary Ingredients (Good and Bad)
Chicken, Turkey, Beef, Salmon
All Tailored kibble starts with whole meat or fish protein. The animal sources provide protein, essential amino acids, and other nutrients. Tailored also uses some exotic proteins, such as bison and duck, which are suitable for dogs with food sensitivities.
Meat and Fish Meal
Meat (chicken, beef, turkey) and fish (menhaden) meals are concentrated protein sources commonly used in pet food. They are made by rendering (removing the water) from whole muscle meat, drying it out, and grinding it into a fine powder. These products contain more protein by volume than whole meat or fish because they're so concentrated. Contrary to what some advertisements lead you to believe, the meal isn't made out of by-products unless specifically labeled as a "by-product meal."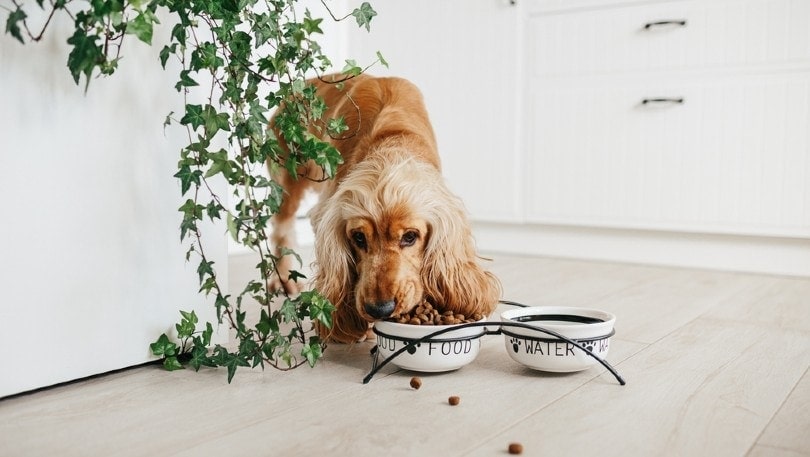 Whole Grains (Barley, Oatmeal, Rice, etc.)
Whole grains are a source of carbohydrate energy, fiber, and other essential vitamins and minerals. Unless they have a known food sensitivity, most dogs have no medical reason to avoid eating grain, which provides many vital nutrients. Dogs are not true carnivores like cats, meaning they can digest and utilize the nutrition from plant sources.
Whole Egg
Eggs are a healthy source of protein, amino acids, and other nutrients for dogs. They are a nutrient-dense food, increasing the calorie count of a recipe. Some dogs may develop sensitivities to eggs, however.
Legumes (Peas, Lentils, Chickpeas, etc)
Peas and other legumes are controversial ingredients in pet food. The FDA1 continues to investigate a possible link between these foods and the development of a heart condition called dilated cardiomyopathy (DCM) in pets. They stress that the evidence is far from conclusive, but many owners prefer not to take chances and avoid foods with legumes.

A Quick Look at Tailored  Dog Food
Customized nutrition based on your dog's needs
Made in the USA
No artificial ingredients, flavors, or colors
Ships free directly to your home
Carbon-neutral company
No canned or prescription diets available
Some recipes contain peas
Only ships to the lower 48 states
Will not ship to a P.O. Box
Recall History
As of this writing, Tailored has not announced any product recalls.

Reviews of the 3 Best Tailored  Dog Food Recipes
Here's a quick look at 3 Tailored Dog Food Recipes in more detail:
1.

Tailored Chicken, Chicken Meal, Lentil, and Whole Egg Blend
Designed for growing puppies, Tailored Chicken, Chicken Meal, Lentil, and Whole Egg Blend features DHA to support brain development and calcium for bone growth. With 30% protein, it is ideal for high-energy young dogs. Antioxidants, probiotics, and fatty acids are also included for even more health support. It's made in the USA but contains several legumes, including peas. We discussed the concern with those ingredients earlier.
High in protein
Includes nutrients to support healthy growth and development
Made in the USA
---
2.

Tailored Beef, Barley, and Millet Blend
Tailored Beef, Barley, and Millet Blend is formulated for senior dogs and contains added glucosamine for joint health. With whole grains and two protein sources, this recipe also features antioxidants to boost immune health, fatty acids, and probiotics. It's made without artificial ingredients, colors, or flavors but is not the best choice for dogs with food sensitivities since it contains chicken.
Contains added glucosamine for joint health
No artificial ingredients, color, or flavors
Contains antioxidants, probiotics, and fatty acids
Not a good choice for dogs with food sensitivities
---
3.

Tailored Lamb, Turkey Meal, and Brown Rice Blend
Designed to be easily digested, Tailored Lamb, Turkey Meal, and Brown Rice Blend may be helpful for dogs with sensitive stomachs. The grain-inclusive formula features a mix of protein sources, including chicken. Because it has so many meats, eating this food may complicate matters if your dog needs to do a novel protein diet trial in the future. Like other Tailored recipes, this one contains probiotics, antioxidants, and fatty acids.
Easily digested
Multiple protein sources
Contains probiotics, fatty acids, and antioxidants
May complicate future diet trials
What Other Users Are Saying
Here's what customers of Tailored Dog Food are saying about this product:
Tailoredpet.com – "Great food and excellent customer service"
"Kibble was too big"
"I like how I can easily make changes to our shipping schedule"
"My dog has never been better"
"My dog just won't eat it"
"Willingness to adjust and modify recipes is fantastic"
Amazon – Tailored dog food isn't available on Amazon, but their treats and dental chews are. You can read reviews of these products by clicking here.

Conclusion
Tailored is a relatively new dog food company with a specific mission to produce customized diets with quality ingredients at an affordable price. Based on our research, we feel that this brand provides good value for dog owners. It's especially beneficial to dogs that need to avoid certain allergy-triggering foods.
Tailored's customer service and willingness to modify recipes to individual canine tastes receive high marks from users. Dog owners outside the lower 48 United States can't enjoy this brand, however. In the future, we'd like to see some canned food options from the company to serve even more dietary needs.
---