Flying With an Emotional Support Dog: What to Know Before You Go
Emotional Support Animals, or ESA, benefit the lives of many people. While they are not trained to perform tasks like Service Animals are, ESA can still help soothe and calm their owner simply by being a present companion. For this reason, many people travel with their ESA, especially since the presence of their canine companion makes their life easier and more comfortable.
Unfortunately, many people have pushed the limits of the protections offered to ESA by attempting to pass ESA off as Service Animals, forcing businesses to offer the same protections given to Service Animals to their ESA, and simply by taking poorly behaved ESA in public places. This has led to many airlines and businesses cracking down on ESA and limiting the options provided to ESA owners, which they are within their legal ability to do.
Here's what you need to know about traveling and flying with your emotional support animal.

Traveling with Your Emotional Support Dog
When traveling with any animal, even a well-trained ESA, it's important to remember that travel can be stressful for animals. Airports are busy, loud places with unusual sights and sounds that can be frightening to a pet. Flying can also be a scary experience, especially due to the foreign movements of the plane and the altitude and pressure changes. All of these things can lead to your ESA acting out simply out of fear or stress.
To ease the stress on your pet during travel, consider the things your pet feels most comfortable with. When possible, provide items from home that will help your pet feel safe, like a blanket or favorite toy. Don't choose anything that will take up too much space, though. If your pet is in a carrier, you want them to have space to move around, and if they are not in a carrier, then you don't want to end up having to put any of your carry-on luggage into check baggage due to taking up too much space.
If your dog is overly stressed in new or unusual environments, then you can also talk to your vet about options for medications. Some medications can safely calm your pet without leading to oversedation. This allows your ESA to still provide support to you without you spending the entire trip worrying about their stress level.
What Airlines Allow ESA?
Some airlines may not allow animals to fly as ESA, but many of them still offer options for traveling with pets. If you are traveling with an airline that doesn't allow ESA to travel, talk to the airline about their pet travel policies. This may cost you additional fees, and for large dogs, it may require them to fly in cargo. Even with airlines that allow ESA to fly, they may have to meet specific criteria of size or age, so you should always check directly with the airline before you buy your tickets.
Here are some airlines that allow ESA dogs in the cabin (with some exceptions):
WestJet
Volaris
Latam Airlines
China Airlines
Air France
Asiana Airlines
KLM
Singapore Air
Lufthansa
Does My ESA Need a Ticket to Fly?
For some airlines that do allow ESA, you may still need to purchase an additional ticket, especially if your dog is too large to fit in a carrier or at your feet. Generally, a special ticket for your ESA won't be required, but you should always check with your airline to determine if there are additional fees associated with traveling with your ESA.
If My Dog is Registered as an ESA, Can Airlines Deny Me Service?
If your dog is "registered" as an ESA, unfortunately, you might have fallen victim to a scam. There is no registry for ESA, and companies that charge for registration are often unscrupulous.
If you have an emotional disorder or psychiatric diagnosis and you feel you could benefit from your pet being an ESA, talk to your doctor or therapist. If they agree that you could benefit from having an ESA, then they will write you a letter that explains your need for your pet to be an ESA and how you can benefit from having an ESA. This letter will likely be required by airlines before they allow you to travel with your pet claimed as an ESA.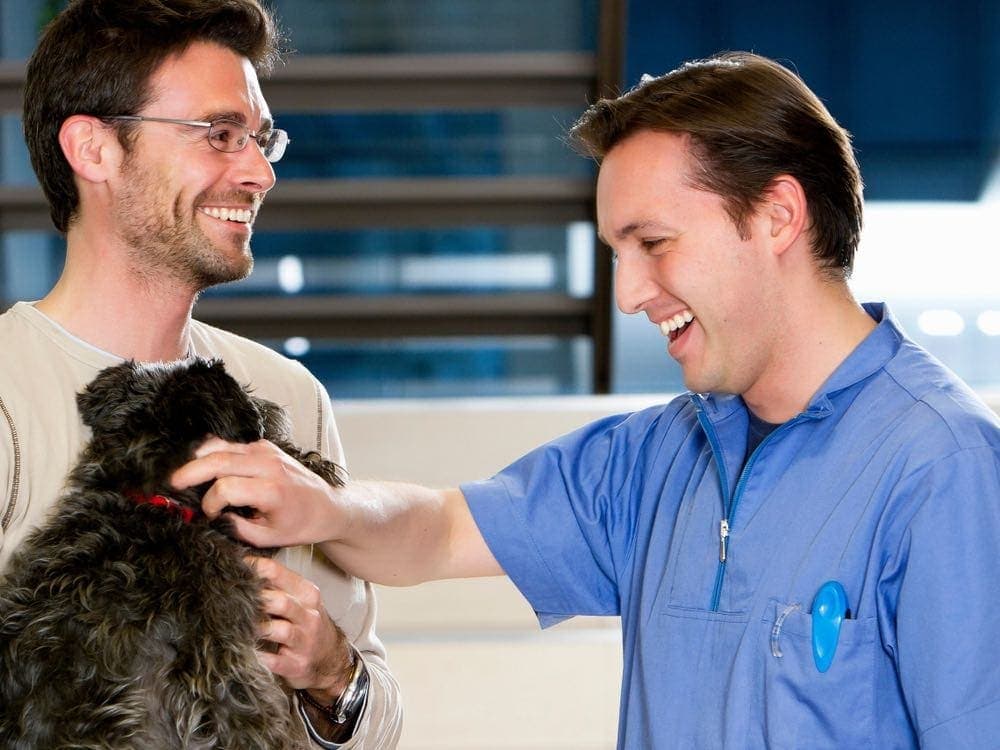 In Conclusion
It can never be said enough that you should never attempt to pass your pet or ESA off as a Service Animal. Not only is it illegal, but it also can hurt people with disabilities who require the assistance of a Service Animal. An ESA can be a beneficial addition to your life, and if you feel like you could benefit from this, you should talk to your doctor or therapist.
Traveling with an ESA can be stressful for both of you, so make sure you take all the precautions needed to make traveling as low stress on you and your ESA as possible. Always check with the airline before you purchase your ticket to see what kind of options they offer for you to fly with your ESA. The options are quite limited when it comes to flying with your ESA, but there are options available to you. Make sure to take the time to do your research beforehand so you aren't making last-minute attempts to get your dog on the plane at the airport.
---