Trupanion Pet Insurance Review 2022 – Pros, Cons, & Verdict
Our Final Verdict
We give Trupanion Pet Insurance a rating of 4 out of 5 stars.
Policy Coverage: 4.5/5
Customer Service & Reputation: 4/5
Claim Repayment: 4/5
Price of Policy: 3.5
Plan Customization: 4/5
Review Summary
Trupanion is the first North American pet insurance company, getting its start in Canada in 2000. It began underwriting policies in the United States in 2007 with the acquisition of the American Pet Insurance Company. It offers plans for all 50 states, including Puerto Rico and Australia. It is a Better Business Bureau-accredited company with an A rating.
Trupanion strives to offer insurance that puts convenience and the customer first. This is evident with their 90% coverage and the broad scope of injuries, conditions, and diseases that it covers. We like its emphasis on offering peace of mind to pet owners when the unexpected happens. In many ways, it's a hybrid form of major medical insurance that doesn't cover preventive or elective care. Is Trupanion worth it? Keep reading to find out!

Trupanion Pet Insurance — A Quick Look
Excellent customer service
Unexpected injuries and illnesses covered
Unlimited annual claims with no caps
No multiple pet discounts
No coverage for exotic pets
Important Features
Several things make Trupanion stand out among its competitors. Foremost is its user-friendly approach to business. The customer is clearly the priority with this company.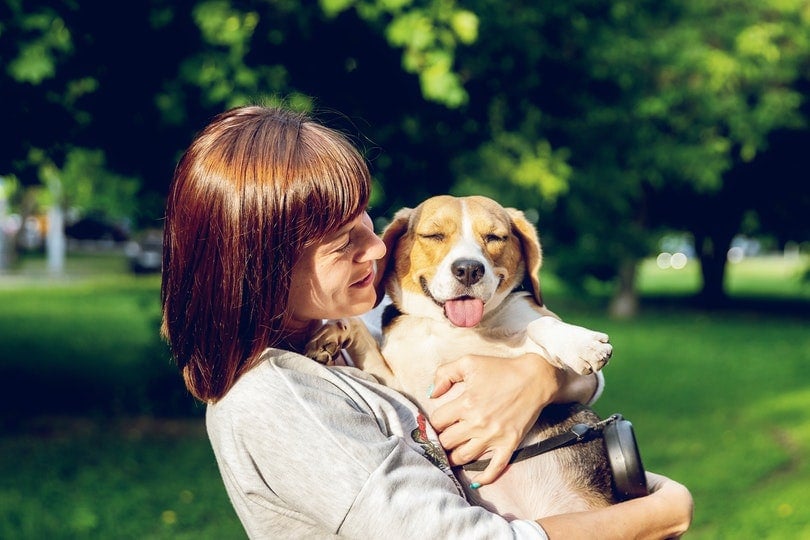 Coverage
Trupanion provides 90% coverage for the things it manages. That gives it a competitive edge over companies that have varying deductibles across the board for various conditions. This approach is more straightforward and eliminates guesswork. Their policies also handle hereditary and congenital issues. A pet owner can even enroll their cat or dog at birth.
If your pet develops a medical disorder, you can opt for a lifetime per-condition deductible. That means that it's a one-time cost instead of an annual one. Pet owners can feel secure that their companion's medical expenses are taken care of when combined with the 90% coverage.
Vet Direct Pay
One of the best features of Trupanion is its Vet Direct Pay program. Many providers offer reimbursement for medical expenses. Trupanion deals directly with the veterinarians to manage claims. It's a lifesaver if you're dealing with a significant problem, such as bowel obstruction surgery.
Add-Ons and Riders
Trupanion offers two additional options to its main insurance plan. Pet owners can opt for the Recovery and Complementary Care Rider, which covers non-traditional medical procedures. They also have a Pet Owner Assistance Package, which includes several perks, such as boarding fee coverage if you are hospitalized.

What Does Trupanion Pet Insurance Cover?
Covered
Hip and elbow dysplasia
Heart disease
Cancer
Upper respiratory infections
Not Covered
Vaccinations
Preventive care
Routine exams
New enrollments over 14 years of age
Customer Service
Trupanion makes it easy to get in touch with customer service. It has a toll-free number, with staff available to answer your questions 365/24/7. There is also live chat available on the company's website. It offers email support, along with a handy contact form.
Customers remarked how friendly the service reps were and how promptly they handled claims. The company pays the veterinarians directly, making the entire process streamlined and less of a hassle for pet owners.
Pre-existing Conditions
Trupanion isn't different from other pet insurance providers in that it does not cover pre-existing conditions. That means before you've enrolled your pet and during the standard wait period of 5-30 days. The company's website does an excellent job of clarifying how it determines eligibility based on several scenarios.
It's worth noting that Trupanion will cover inherited conditions, such as hip dysplasia and thyroid diseases. It also handles undiagnostic issues, like vomiting and GI distress, as well as congenital disorders, including heart disease.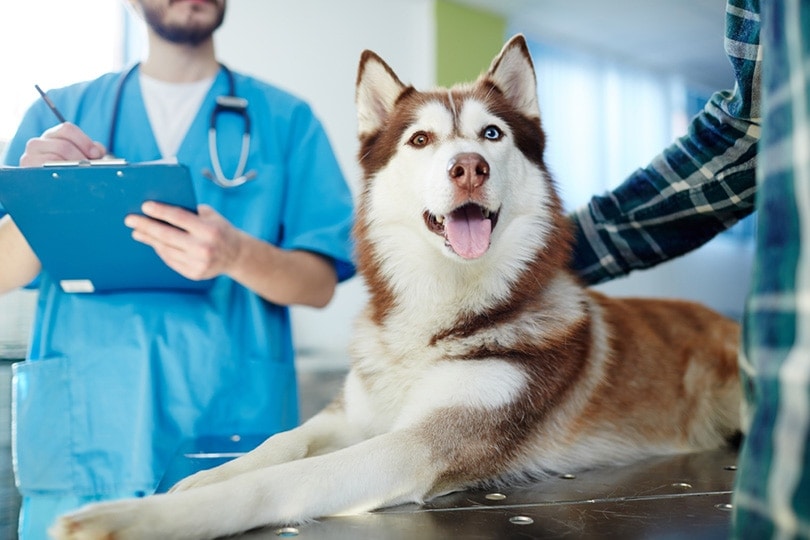 Waiting Periods
The waiting period for the coverage to start is up to 30 days. It isn't unusual for an insurer to enforce this delay. However, many other providers only require 14 days, making Trupanion an anomaly. On the other hand, claims are handled quickly, with some customers reporting payment within a few days. That makes a compelling selling point for pet owners.
Pricing Quotes
| | | |
| --- | --- | --- |
| | Airedale | Akita |
| Male or Female | Male | Male |
| Age | 3 Years | 2 Years |
| Location | Virginia (22901) | California (90210) |
| Reimbursement Level | 90% | 90% |
| Annual Deductible | $200 | $200 |
| Annual Maximum | Unlimited | Unlimited |
| Price Per Month | $76.41 | $215.07 |

FAQs
Are any pets not covered?
Trupanion does not cover domestic dog-wolf-coyote or domestic cat-wild cat hybrids. Pets over age 14 are not eligible for enrollment.
How does the claim process work?
Veterinarians participating in the Trupanion program get paid within minutes of filing the claim. You can also opt to choose a non-network provider. The company processes most claims within 24 hours to get you reimbursed.
How much are payouts for any claims?
Your pet's coverage is based on the actual cost of what the medical procedures cost and not a predetermined amount. The percentage is across the board and doesn't vary with the issue.
Does Trupanion cancel policyholders for too many claims?
No. You can rest assured that your pet's expenses are covered no matter how many claims you make or what they cost.
What the Users Say
The overall consensus in the reviews that we've researched is that most pet owners are pleased with the services that Trupanion offers. They appreciate the quick turnaround on claims and the wide range of issues that it manages. We noticed many loyal clients enrolling multiple pets.
No company goes without receiving complaints, however. We did find a few claim issues and Better Business Bureau cases. Most appeared to be one-time issues, with no evident pattern of problems or red flags. The fact that Trupanion is a pet-friendly workplace resonates with pet owners and probably accounts for many of the positive reviews that it has received.
The downside is that Trupanion doesn't cover preventive care, something that two-thirds of pet owners expect from insurance. It seems counterintuitive not to encourage routine care that may prevent certain health issues from occurring in the first place. However, the company delivers for the conditions that are most likely to cost the most.

Trupanion Pet Insurance Review: Our Verdict
Trupanion stands out from the competition in several ways, from its 90% coverage to its excellent customer service. While it's a bit more expensive than some providers, its best value comes from enrolling your pet as soon as possible. That will negate the pre-existing condition dilemma that accompanies most insurance plans. We hope our Trupanion review has helped you make your decision.
Check out some of our other pet insurance reviews: