10 Best Dog Foods in The UK of 2023 – Reviews & Top Picks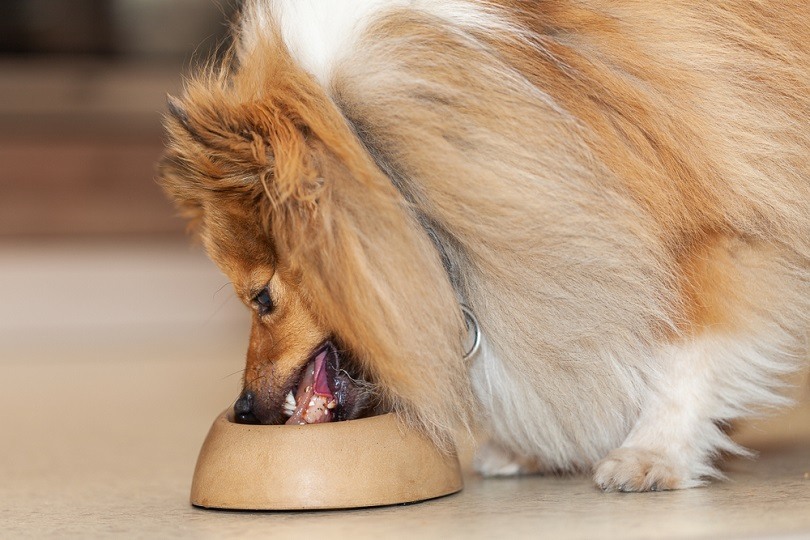 Everything you feed your dog acts as an input for their bodies to keep themselves functioning. If they don't get enough nutrients, then they will develop deficiencies. If they eat too many preservatives or extra fillers, they could begin to struggle with health problems.
While it is not as simple as trading out weekly pizza with a salad or two, it can be straightforward to find food that correctly supports your dog. The best way to do this is to know what ingredients to look for. If you need more guidance on these kinds of nutrients and additives, then check out our buyer's guide below.
Otherwise, read these reviews for the top 10 best dog foods in the U.K. They have what your pup needs to stay healthy for as long as possible.


A Quick Comparison of the Winners (2023 Update)
Rating
Image
Product
Details

Best Overall

Harringtons Lamb & Rice Dry

No artificial flavors or colors
Limits common damaging ingredients
Specialty ingredients
Check Price

Best Value

Wagg Kennel Chicken and Veg Dry

Includes citrus and yucca extracts
Good levels of crude protein and fats
Best value dog food option
Check Price

Premium Choice

Lily's Kitchen Grain-Free Dry

Healthy ratio of chicken and duck
Fortified with fresh fruits and vegetables
Includes prebiotics
glucosamine
and chondroitin
Check Price

Arden Grange Adult Dry Dog Food

Relatively limited ingredients list
Healthy source of protein from chicken
Includes prebiotics
glucosamine
and chondroitin
Check Price

Autarky Hypoallergenic Dry Dog Food

Gluten and soy-free
Several recipe variations available
Includes prebiotics
taurine
and carnitine
Check Price
The 10 Best Dog Foods in the UK
1.

Harringtons Lamb & Rice Dry Dog Food — Best Overall
Harringtons makes several recipes that are similar to each other, but with different primary protein and carbohydrate sources. This recipe is made with lamb for the meat and rice to fill your dog with energy-providing carbohydrates.
Depending on your dog's size and how many pups are part of your family, Harrington offers various bag sizes. You can get smaller bags to try it out, and then when your pup is hooked, go for the larger bags to last longer. Recently, it enhanced some of its sizes to give you more for about the same amount of money that some of the smaller bags cost.
This food doesn't contain any artificial colors or flavors. The company also leaves out damaging or controversial ingredients, like dairy products, soy, and wheat. It isn't gluten-free because it does still include barley. To encourage properly functioning systems, it has added citrus with extra vitamins. These specifically foster a better immune system.
Some added specialty ingredients include a balanced portion of omega-6 and -3 fatty acids that help grow a glossy coat. Yucca is also included, which can help eliminate poor odors for increased flatulence.
No artificial flavors or colors
Limits common damaging ingredients, like soy and dairy
Includes specialty ingredients for smell and immune system health
Still contains grains and poultry
---
2.

Wagg Kennel Chicken & Veg Dry Dog Food — Best Value
Wagg Kennel Chicken and Veg bring you a recipe complete with everything that your dog needs and little that they don't. The primary protein source comes from chicken, perhaps one of the most common protein sources found in dog food. It is also the best dog food in the U.K. for the money if you are looking for a budget-friendly option.
The food is made with 22% protein and has a fat content of 8%. Overall, these are about average, but they don't stand out from the pack as being exceptional levels. The food has a relatively limited ingredient list, which can be handy for pups with allergies.
Unfortunately, the first ingredient is "cereals." That means it is in the highest amount compared to the other ingredients. Some may look at this as filler food instead. It is also not descriptive of the protein source, since it says, "meat and animal derivatives." Even the vegetables that it advertises are in question because it is listed as "derivatives of vegetable origin."
How a company decides to word its ingredients can change the amounts and sources that it is required to list. Overall, though, few additives don't support a dog's system, and it does include both citrus and yucca extract for a better immune system.
Best value dog food option in the U.K.
Good levels of crude protein and fats
Includes citrus and yucca extracts
The ingredient list is vague
---
3.

Lily's Kitchen Grain-Free Dry Dog Food — Premium Choice
Lily's Kitchen is our premium choice for great dog food in the U.K. It provides a complete recipe that includes everything your pup needs to maintain a healthy system.
The first ingredient is chicken, closely followed by freshly prepared duck. The chicken makes up about 31% of the recipe and the duck about 8%. Since duck isn't as common in most dog foods, it is a different flavor to mix it up for your pup.
The primary sources of carbohydrates come from sweet potatoes, lentils, and flaxseed. Prebiotics are included in the food to give your dog help digest it. This food is grain-free for those dogs that have gluten sensitivity. There are glucosamine and chondroitin to support healthy joint and bone development. It also has salmon oil as a healthy source of omega-3 fatty acids.
Finally, the whole recipe is fortified with a mixture of fresh fruits, vegetables, and botanical herbs. Each part of your dog's diet and functioning systems is supported through this food, making it easy to keep them healthy and simultaneously give them something delicious.
There are also several other recipes to choose from if you want to vary them for them. The bag sizes are not that large for bigger dogs, only going up to 12-kilogram bags for a heftier price.
A healthy ratio of chicken and duck
Includes prebiotics, glucosamine, and chondroitin
Fortified with fresh fruits and vegetables
More expensive than many similar products
---
4.

Arden Grange Adult Dry Dog Food
Certain dog foods are best for seniors, puppies, and many others that suit a whole range of adult dogs. This food from Arden Grange is meant for adults that maintain an average amount of activity.
Overall, the ingredients list for this food is relatively short, meaning it uses a limited number of ingredients, which helps keep it better for dogs with allergies. The food is meant to support weight control, allowing your dog to maintain whatever weight they currently are. This company sells its food in relatively small bag sizes.
The main ingredients are chicken from meat meal, as well as fresh chicken. The source of carbohydrates is rice which makes up about 26% of the food. Some people might believe this to be too much and not want to fill their dogs up on rice-based food.
They include prebiotics FOS and MOS to help sensitive stomachs digest food efficiently and with little struggle. If your dog does have issues, yucca extract can help make flatulence less obvious. Also, glucosamine and chondroitin are both added and they support healthy bones and joints.
Includes prebiotics, glucosamine, and chondroitin
Relatively limited ingredients list
Healthy source of protein from chicken
---
5.

Autarky Hypoallergenic Dry Dog Food
Autarky makes its dog food recipes with specific audiences in mind by leading canine nutritionists. They want to support those pups who exhibit food allergies and sensitivities. Eating shouldn't have to be a painful process, it should support a healthy immune and digestive system.
Autarky has two different recipes for adult dogs, a couple for senior or mature pups, and one for puppies as they grow up. The food we highlight is the chicken and rice mixture. It is for active dogs and is a balanced, hypoallergenic recipe.
The food has a 20% protein level and a 12% fat level. Although the protein level could be higher, it is still enough to keep a growing dog going. The diet is fortified with plenty of fatty acids and vitamins to keep your pup's skin and coat healthy.
This food is gluten-free and soy-free. That often means it works well for those pups with sensitive stomachs because food without gluten is digested easier for most dogs. It does include prebiotics, taurine, and carnitine for healthy hearts, eyes, and stomachs. Specific herbs have been added to help the immune system even more.
The most common complaint is not about the food itself, but just that customers wish they could buy a larger bag. It currently comes in a 12-kilogram maximum.
Several recipe variations are available
Gluten and soy-free
Includes prebiotics, taurine, and carnitine
---
6.

BUTCHER'S Wet Dog Food
Dry dog food is more commonly fed to most pups, but wet dog food is an option that shouldn't be automatically disregarded. Wet dog food often has more protein in it than dry dog food does, but it doesn't often pack enough punch in terms of keeping your dog full and can be exponentially more expensive.
This wet dog food from Butcher's is a "nourishing food for dogs," as stated on the packaging. Each box comes with six cans that have 400 grams of food inside. They are gluten-free, and made for dogs that struggle to digest ingredients like wheat or barley.
Butcher's wet food comes in a wide variety of flavors and texture servings. This selection gives you a better capability to choose something that your dog will enjoy, especially if they are a picky eater.
The tripe recipe has been kept to the original since 1987 and doesn't contain any grains, artificial colors, flavors, or preservatives. It is made with only natural ingredients for a healthier pup. It does include chicken, though.
All-natural ingredients
Original recipe from 1987
Variety of textures and flavors
Includes chicken as well as tripe
---
7.

Forthglade Natural Grain-Free Wet Dog Food
Forthglade Natural Grain Free Wet Dog Food is a great wet food product that supplies your dog with a healthy and delicious choice. It is made with natural ingredients that are meant to support the wild animal inside of every pup.
Forthglade uses chicken, lamb, and beef in its mixed meat pack of wet dog food. It also has a duck and vegetable mixture. All its recipes are grain-free and give you a great solution to feeding a sensitive animal.
There is high meat content in these, making them a good choice for active pups that need plenty of protein in their diet. Meat makes up about 90% of the mixture. The recipes are appropriate to feed to dogs that are 2 months old and up.
Forthglade makes its recipes without any added sugars, artificial colors, flavors, or preservatives. That means it is easier to digest and is packed with beneficial nutrients. It is made in Devon, U.K., and the company tries to source as many of its ingredients locally as possible, so you know exactly where it is coming from.
Natural ingredients
No artificial colors or flavors
Produced and packed locally
Wet food doesn't provide enough for a whole meal
---
8.

Pooch & Mutt Complete Dry Dog Food
Pooch & Mutt is a great option for food for smaller pups because the bags only come in two sizes: 2 kilograms and 10 kilograms. It is a good source of the nutrients needed for a healthy diet, big or small. This recipe is best for owners interested in encouraging the overall health of their dog and their dog's digestive ease.
The recipe is formulated primarily from salmon and sweet potatoes. It is a premium food, which does reflect in its price. It is a grain-free recipe that completely satisfies the overall needs of a pup's diet. There is prebiotics included in the recipe to aid digestion.
The food is better known for what it doesn't include. It is completely free from grains, any kind of cereal, gluten, or genetically modified ingredients. It doesn't have any artificial flavors or colors in it and excludes all preservatives. All of this makes it highly recommended by veterinarians.
Unlike many foods that fudge exactly where the protein comes from, this food has a single source. It is 45% salmon and follows that with 25% sweet potatoes. The recipe also includes glucosamine and chondroitin.
Doesn't include almost any controversial ingredients
Includes chondroitin and glucosamine
A single source of protein is salmon
Quite expensive compared to other foods
Sold in small bag sizes
---
9.

Cesar Deliciously Fresh Wet Dog Food
Cesar is a well-known producer of dog food around the world, not only in the U.K. They prepare a wide variety of formulas and recipes for dogs that like to have things switched up every once in a while.
Each box of Cesar Deliciously Fresh wet dog food comes in four different flavors in either a sauce or a jelly. The choice is up to you and what your dog will prefer. Instead of using cans or tins, the meals come packaged in pouches of 100 grams each. There are typically 24 pouches in each box.
Whatever recipe you end up feeding them that day will have no added sugars or artificial flavors and colors. The recipes differ in their overall ingredients, but you can get a beef and carrot pouch, chicken and vegetables, turkey and carrots, or lamb and peas in the primary box, for example.
The meat and its derivatives make up about 44% of each pouch of food, and the rest of the recipe is filled with cereals and vegetables. It is not a gluten-free option.
Choice of recipes in each box
44% of the meat in each recipe
No added sugars, flavors, or colors
Each pouch is small and fits best in a small-breed diet
Not a gluten-free option
---
10.

Nature's Menu Dog Food
This is a wet food multipack offering to satisfy the desire for a unique texture on a picky pup's palate. They have four primary recipes that are typically included with these recipes: chicken, beef with chicken, lamb with chicken, and chicken with salmon.
Each recipe varies slightly and is specialized around each of the protein sources. The chicken recipe contains a minimum of 55% protein, the beef with chicken with a minimum of 37%, the lamb with chicken with 30%, and the chicken with salmon with a minimum of 34%.
Otherwise, the recipes are simple. They contain a mixture of fresh vegetables, typically including potatoes, carrots, and peas. There is also sunflower oil in each dish.
There are additives in most of these to help supplement vitamins A, D, and E. Each recipe is nutritionally balanced to provide your pup with everything that they need in a can. There are no meat meals or derivatives. It comes straight from a healthy source and is all human-grade and vet-approved. The meals are gently cooked so their chemical components are maintained.
Variety of recipes to choose
Recipes are kept basic and natural
Human-grade meat used

Buyer's Guide: Choosing the Best Dog Food
Buying dog food that suits your dog well is essential to keep them in good shape. Not only does their age change the kind of dietary support that they need, but their breed and size can also have an impact. Consider all of these things and more as you look for just the right food choice.
Ingredients You Want in Dog Food
Certain ingredients greatly benefit your dog and should be included in every recipe. Keep an eye out for dog food with these kinds of ingredients.
Healthy Protein Source in Dog Food
The protein source is perhaps one of the most important ingredients in any recipe. There is a great deal of wiggle room that is allowed for this ingredient as well. Depending on how it is listed in the ingredients on the back, the protein source type will change.
For example, if it says that it comes from meat derivatives, the company is using the lowest grade parts of whatever animal they use as a protein. These are often not palatable to think about, but more importantly, they do not digest easily. It can make it difficult for your pup to process the protein.
Look for recipes that are clear about what animal they get the protein from and preferably what part of the animal they use.
Carbohydrates in Dog Food
Carbohydrates are an essential aspect of a dog food recipe because they convert directly into athletic pups' energy. However, a dog doesn't need too many carbohydrates, so seeing them appear early on in the ingredients list can be a sign that it is more of a filler food than a healthy recipe.
Most veterinarians agree that it is best to avoid gluten if possible in a dog food recipe because it is often more of a challenge for your dog to digest. Often, healthier carb sources include things like rice and sweet potato.
Probiotics and Prebiotics in Dog Food
Probiotics and prebiotics are organisms that can be added to a recipe to help your pup digest better. They don't only help during that one meal either. They also aid in the development of a healthy gut, bringing in beneficial bacteria.
If your dog has issues with digestion or doesn't seem interested in eating anymore, try to find a food with one or both of these supplements. It can make digestion a much easier experience for them.
Omega Fatty Acids in Dog Food
Omega fatty acids are important in your pup's diet and should be added in a good ratio. There does not need to be too many of any of these acids, but their presence is beneficial. Omega-3 and omega-6 acids are the most influential and encourage the growth of healthier skin and fur.
Often, ingredients include all these, so they might not be listed. For example, salmon oil is a great source of omega fatty acids, and that is what you will see listed, not the fatty acids themselves.
Glucosamine, Taurine, and Chondroitin in Dog Food
Glucosamine, taurine, and chondroitin are also hugely beneficial additives in any dog food. This helps encourage bone and joint health, as well as heart and vision health in aging dogs.

Ingredients You Don't Want in Dog Food
Unfortunately, there are plenty of things that are included in dog food that shouldn't be allowed. Without these ingredients being restricted, they are still included in recipes.
Dairy Products in Dog Food
Dairy products are not good for dogs in any way. A piece of cheese could be an infrequent treat but should otherwise not be included in your dog's diet. Some dog recipes include dairy products. Gratefully, these have become few and far between.
Gluten in Dog Food
Gluten is often quite difficult for a dog to digest. It is not recommended to give your pup food with carbohydrates containing a large amount of gluten. This is especially true if they have any digestion issues.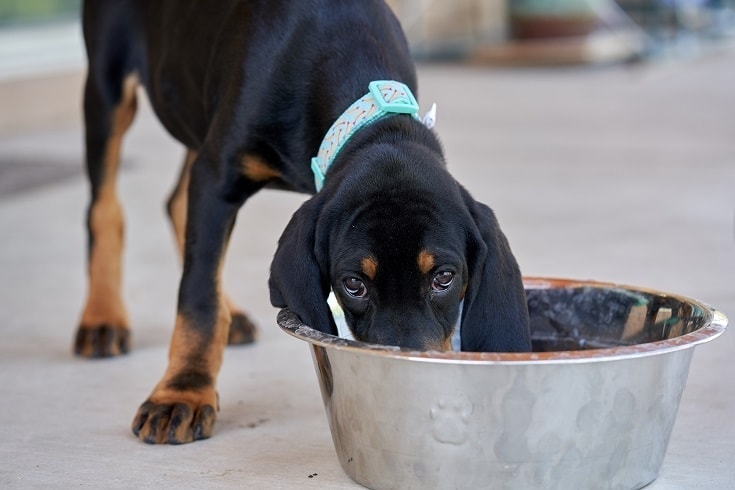 Dog Food Bag Size
If you have a large dog or even more than one, then getting food that only comes in small packages can add up quickly.
Think about how often you want to order your food and about how much your pup eats every day. If you need to stick to an ordering schedule, consider food that comes in large enough bags.
Final Verdict
If you are looking for a bundle option of high-quality food that doesn't break the bank, look into Harringtons Complete Lamb & Rice Dry Dog Food. It is our best overall choice for dogs that want a complete diet in every dish.
Perhaps you need a budget option that still gets your pup what they need. Wagg Kennel Chicken and Veg gives you all of that. Unfortunately, it also gives you a little more in terms of ingredients and additives, but it still supports your dog well.
No matter what kind of sensitivities or dietary requirements your dog has, there are recipe options out there. It might take some looking, but hopefully, this list has helped those who live in the U.K.
---