How Much Is Veterinary School in the UK? 10 Statistics to Know in 2023
Note: This article's statistics come from third-party sources and do not represent the opinions of this website.
Veterinary care is a vital part of ensuring your pet's health and well-being. UK citizens have a special relationship with their animal companions that the pandemic cemented.
Our pets were important for our mental health as we endured lockdowns and social distancing. They became our emotional anchors. That puts veterinarians on a pedestal to ensure they have the medical support they need.
Studying the statistics of vet schools in the UK helps us to understand the sacrifices and efforts these individuals make to earn their credentials to practice. It's a much-needed wake-up call to ensure they get the respect they deserve.
The 15 Veterinary Schools in the UK Statistics
Admissions into Vet Schools
1.

The British Veterinary Association (BVA) recognizes 11 schools for higher education.
(BVA)
Unsurprisingly, a limited number of schools offer fully accredited veterinary programmes. The UK has nine that can provide these professional credentials.
They include the University of Surrey School of Veterinary Medicine, Royal Veterinary College (RVC), University of Nottingham, University of Liverpool, Harper & Keele Veterinary School, University of Glasgow, University of Edinburgh, University of Cambridge, University of Central Lancashire, the Aberystwyth School of Veterinary Science, and the University of Bristol.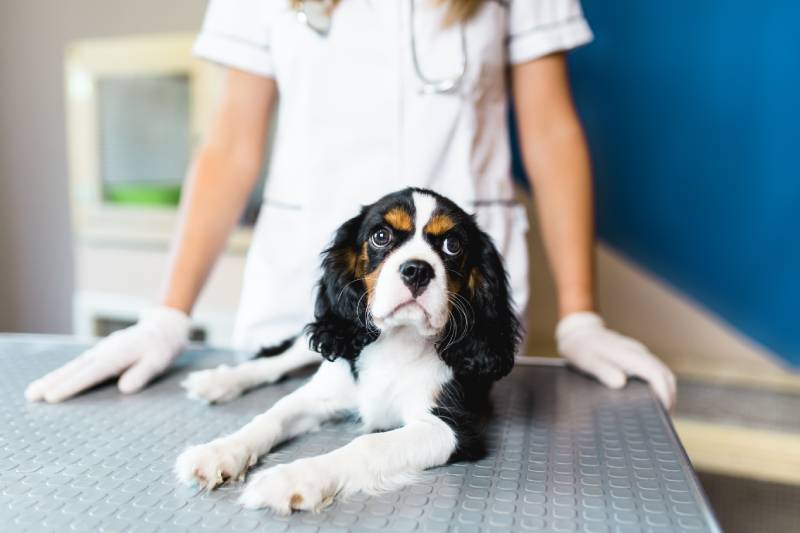 ---
2.

About 1,200 vacancies are available for new students each year.
(RCVS)
Competition for the available slots in vet schools is extremely competitive, despite the high bar you have to meet to qualify. There are only 1,200 vacancies among the nine schools each year.
---
3.

Applicants have a 50% chance of getting accepted into vet school.
(RCVS)
Prospective students must achieve a high level of academic excellence to meet the qualifications for enrolment. Even with the necessary prep, you still only have a 50% chance of getting accepted.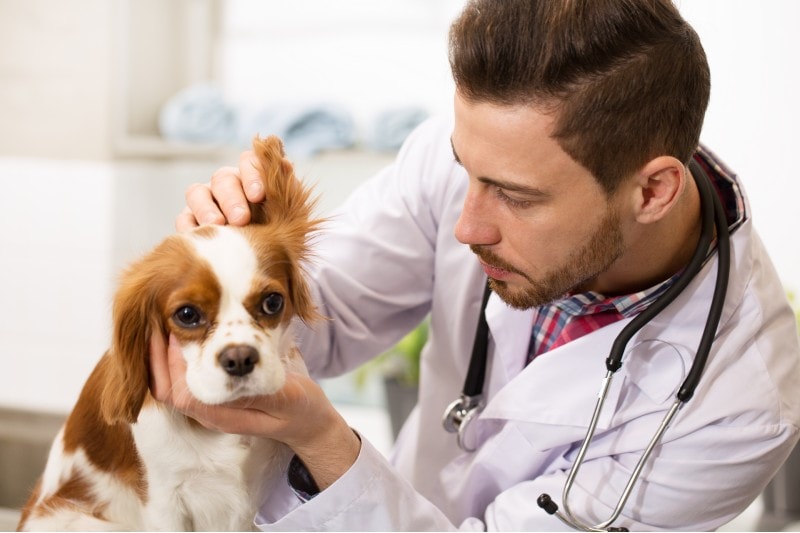 ---
4.

Only four vet schools offer reduced requirements for work experience for admission.
(RCVS)
The UK recognizes the efforts and benefits of work experience with the impact it can have on prospective students. It gives many a heads-up that can support their studies. However, only four of the nine vet schools give individuals credits toward reduced admission requirements for the knowledge that prior work in the field offers.
---
5.

Nine UK-EU applicants apply for every available position at the University of Bristol.
(Vet School Council)
Competition is stiff for both UK and EU applicants, particularly at the prestigious University of Bristol. Its program has gained worldwide recognition for its professionalism. It's no wonder that the pool of applicants ranks so high at nine students for every available position.
---
6.

The University of Nottingham has the largest target for student admissions at about 300.
(VIN News)
Schools set targets for the number of new students they hope to accept into their programmes. They range from a mere 75 at the University of Cambridge to a high of 300 at the University of Nottingham. The figure represents the amount the schools can accommodate with the available resources.
The Nuts and Bolts
7.

Four of the UK's vet schools rank in the top 20 in the world.
(Vetport)
A school always strives to be the best in its field. The UK has succeeded with four getting international recognition. The best ones in the country include the University of London, the Royal Veterinary College, the University of Bristol, and the University of Edinburgh.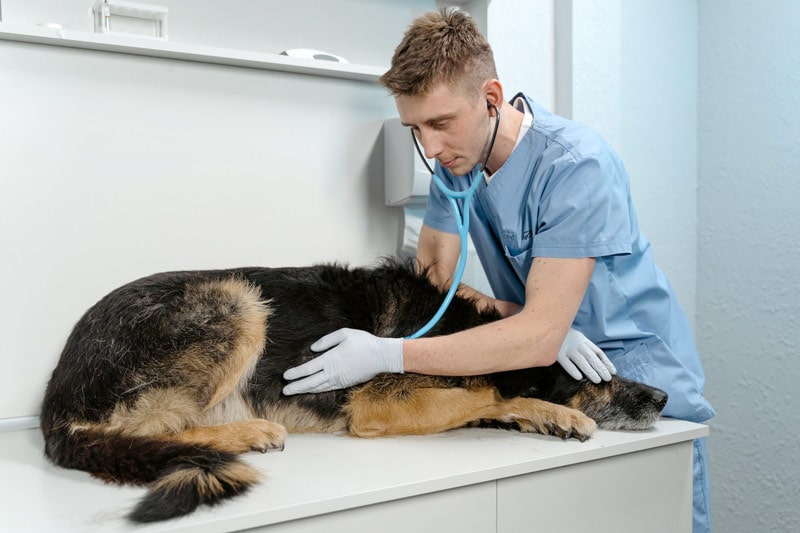 ---
8.

The Royal Veterinary College has the most affordable tuition for international students.
(Top Universities)
One reason that international students look to the UK is the affordability of its educational system. It may surprise you to learn that the Royal Veterinary College gets high marks for this distinction. You can expect to pay, as of this writing, about £8,925 (~$12,030) annually for a degree.
---
9.

Continuing Professional Development (CPD) is a requirement for veterinary nurses and surgeons with 35 hours and 15 hours annual targets, respectively.
(RCVS)
Many professions have continuing education requirements. It's critical for veterinary medicine to keep up with advances in science and treatments. That's why the RCVS has imposed minimum hours that an individual must complete each year to stay current with industry trends.
---
10.

A graduate of a veterinary programme can expect to earn between £30,500–£35,500 in their first year in practice.
(Prospects)
No, this isn't all that much, especially when compared to how much they have already spent to get their degrees.
---
11.

Spending on veterinary care and services totalled £3.8 billion in 2020.
(Statista)
The people of the UK love their pets as much as anyone else, spending £3.8 billion in 2020. However, the pandemic took its toll since that figure represents over a 40% drop from spending in 2019. Unfortunately, COVID had many unaccounted victims.
Today's Veterinarians
12.

There are about 25,400 employed veterinarians in the UK.
(Statista, Statista)
Roughly 25,400 veterinarians serve 62% of UK households that have at least one pet at home. That comes out to about 13 million dogs and 12 million cats seeking medical care.
---
13.

The average veterinary professional is 42.3 years old.
(RCVS)
Becoming a veterinarian is a considerable time investment in education. Graduates entering the industry are older than many others entering non-professional careers. Therefore, it makes sense the average age for these individuals is 42.3 years old. Undoubtedly, many find the work fulfilling and want to stay in their jobs.
---
14.

Roughly 68.2% of male veterinarians and 61.1% of females work full-time.
(RCVS)
Men have a slight edge over females in this field, even though the majority don't work with large animals. The length of the educational path of the professional may also play a role in the difference.
---
15.

About 52.6% of veterinarians work in small animal practices that include exotics.
(RCVS)
Veterinarians have a large pool of potential clients with the number of cats and dogs in the country. That can explain why over half of the accredited professionals in the country are in small animal practice. The work is probably easier for these individuals than working with larger and more unpredictable livestock.
Frequently Asked Questions About Veterinary Schools in the UK
What is the outlook for the veterinary profession?
(VIN News)
The RVSC estimates up to 13% skills shortage in this profession. The bottleneck is with the number of schools and available slots. That suggests secure employment once you can get your degree and title.
---
What other degrees or programmes do vet schools offer?
(Studying in the UK)
The type depends on the school. However, there is a broad spectrum of choices available for prospective students. For example, you can specialise in animal behaviour at the University of Edinburgh. You can get an MSc in Global Wildlife Health and Conservation at the University of Bristol.
---
How has the pandemic affected veterinary medicine?
(Vet Record)
As you may expect, COVID had profound impacts on veterinary medicine and all aspects of everyday life. The industry saw a 60% drop in vaccinations, which can have serious repercussions.
Conclusion
The financial and time investment in getting a veterinary degree is significant for these individuals who choose to dedicate their lives to serving others. The study is demanding and often frustrating. Yet, it's hard to deny the rewards for treating animals so that their owners can enjoy more precious time with their pets. We are grateful for these students who make veterinary medicine their calling in life.
---