What to Do When Your Cat Won't Eat (Vet Answer)
Food is a basic need for all animals and under normal circumstances, pets are really looking forward to food and treats. As a rule, if a cat refuses to eat, this is a very clear indicator that something is going on.
The medical term for this condition is "anorexia". Anorexia is a sign of a very large list of possible causes and underlying diseases. A cat refusing to eat for 3 days is at extreme risk of dehydration and organ damage. If you've noticed that your cat has not eaten, please do not wait until tomorrow when it might be too late. If your cat is refusing to eat, take them in for medical consultation immediately.
What Are Some of the Possible Causes of Anorexia in Cats?
How Will the Veterinarian Diagnose the Cause of The Anorexia?
Once at the clinical consultation, all the specific information you can share with your veterinarian can be very useful for the case history. The veterinarian will proceed to perform a complete physical examination, checking the mouth, eyes, and nose of your cat, he will palpate his abdominal area looking for inflammations, masses, or any other abnormalities. The veterinarian might request a blood sample and possibly some diagnostic imaging such as X-rays or abdominal ultrasounds. In addition, the veterinarian might test your cat for retrovirus.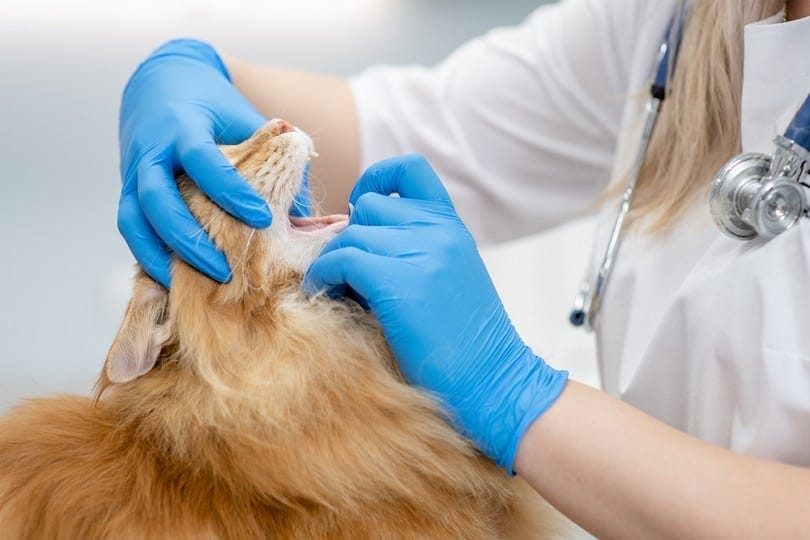 What Will the Treatment for The Cat's Anorexia Be?
The treatment will largely depend on identifying the underlying cause. Bacterial Infections such as gastroenteritis or respiratory infections can be treated with oral antibiotics. Abscesses will need incision, drainage, and debridement, followed by oral therapy. Masses, polyps, fractures, tumors, and some obstructions often require surgical treatment. In some extreme cases, your cat might need to stay in the hospital with intravenous therapy to restore hydration and electrolyte balance.
Complex cases of gastrointestinal disease might need the cat to be fed using a tube. The details of tube placement and feeding technique depend largely on the specific case some of these cases require days of hospitalization. In addition, the veterinarian might prescribe some pain management medication to your cat.
The veterinarian will find an appropriate treatment for your cat's specific case after identification of the underlying cause of the anorexia. It is important to get professional advice and follow the veterinarian's recommendations and prescriptions. Please never try to medicate your cat with medicine that works for you, as many human medications are toxic for cats.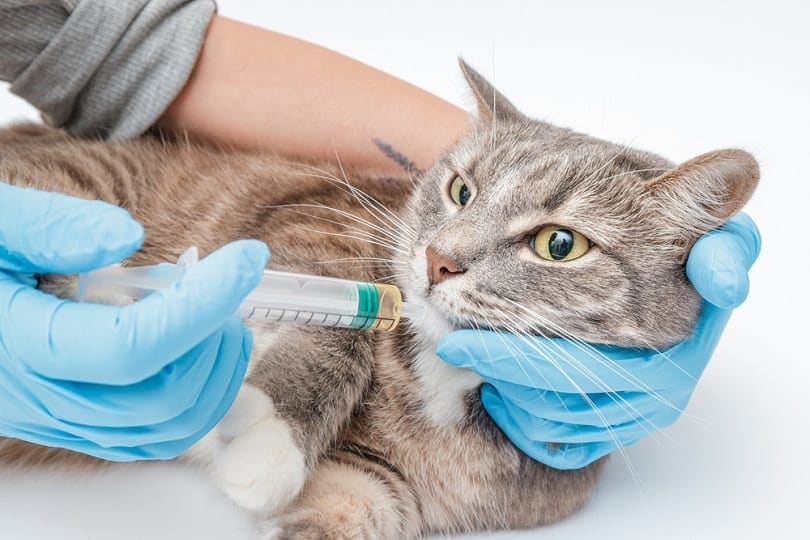 What If the Veterinarian Thinks the Cat Is Healthy?
If the veterinarian finds out that the cat is not suffering from any underlying disease, and all test results are within normal parameters, this is very good news—your cat is healthy! However, the case is not over until the cat resumes to normal eating habits.
Do not leave the cats without food under any circumstances. As an owner, it is your responsibility to provide a safe space for each cat to feel comfortable and free of stress. You might have to consider keeping the cats apart and work towards gradual socialization. Consult a specialized cat behaviorist if the problem persists.
Additional Important Information and Recommendations
---
Featured Image Credit: Elena Kutepova, Shutterstock