When Is Boykin Spaniel Day? 2023 Update & Historical Facts
The Boykin Spaniel is a medium-sized breed that was bred for hunting wild turkeys and ducks. The Boykin Spaniel, with its trademark lush, chocolate brown coat originated from South Carolina. These days, Boykin Spaniels can be found in many homes as friendly pets, and also on many hunts, as they are still very much working dogs.
To celebrate their excellent skills of being retrievers and flushers, the Governor of South Carolina in 1984 declared the first of September as Boykin Spaniel Day. Boykin Spaniel Day is still held on September 1st every year.

What's So Special About the Boykin Spaniel?
We all most likely think that all dogs are special, especially our own, and this is correct, yet the Boykin Spaniel is a bit of a treat. Bred originally as a working Spaniel, they are great flushers and retrievers. This little dog is still the same powerhouse today as it was when they were first developed as working dogs, yet they also have retained a sweetness and eagerness for life.
Although Boykin Spaniels have been around for a while, The American Kennel Club didn't recognize them as an official breed until 2009. They are, however, well-recognized in and the official state dog of South Carolina,
Boykin Spaniels are known for being hard workers in the field, and they are small enough to fit on a boat without causing any issues. Their coat is dark brown, wavy, and double-coated, which requires some grooming maintenance. They have high levels of energy and are playful and very trainable, making them excellent choices as working dogs or companions. On the flip side, they are also very affectionate and great with children and other dogs, therefore making them an excellent choice as a non-working family pet too. This exceptional combination of ideal qualities makes them a stand-out dog.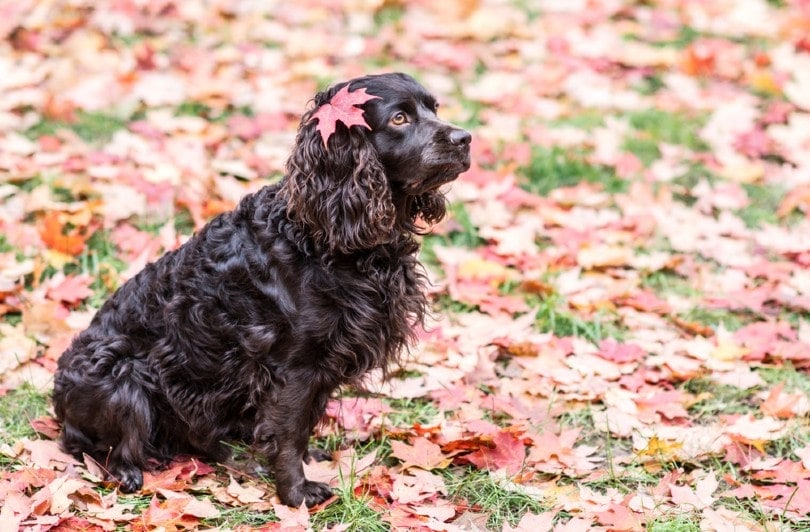 The Story of How the Boykin Spaniel Came to Be
Allegedly, a stray Spaniel-looking dog befriended a banker, Alexander L. White, when he was walking from his home in Spartanburg, South Carolina. This was around 1905–1910.
Alexander reportedly took to the dog, befriended it, and kept it in his home, naming the dog Dumpy. As time went on, the dog showed great talents and abilities in retrieving, which impressed Alexander, who then decided to send Dumpy to his hunting partner, Whit Boykin.
Boykin went on to develop and train Dumpy, particularly in the arena of retrieving waterfowl and turkeys.

Conclusion
In 1984, the governor of South Carolina, Richard W. Riley, declared that the 1st of September every year would be National Boykin Spaniel Day. It's a day when these sweet and hard-working dogs are celebrated, and much fun is enjoyed by all. The 1st of September was the date picked for the special day, as it coincides with the start of dove hunting season.
Boykin Spaniel Day is much celebrated and respected, especially in South Carolina, with events all over the state, including games, food, parties, get-togethers, music, and spreading information about these Spaniels.
---