When Is Change a Pet's Life Day 2023? How to Help & Facts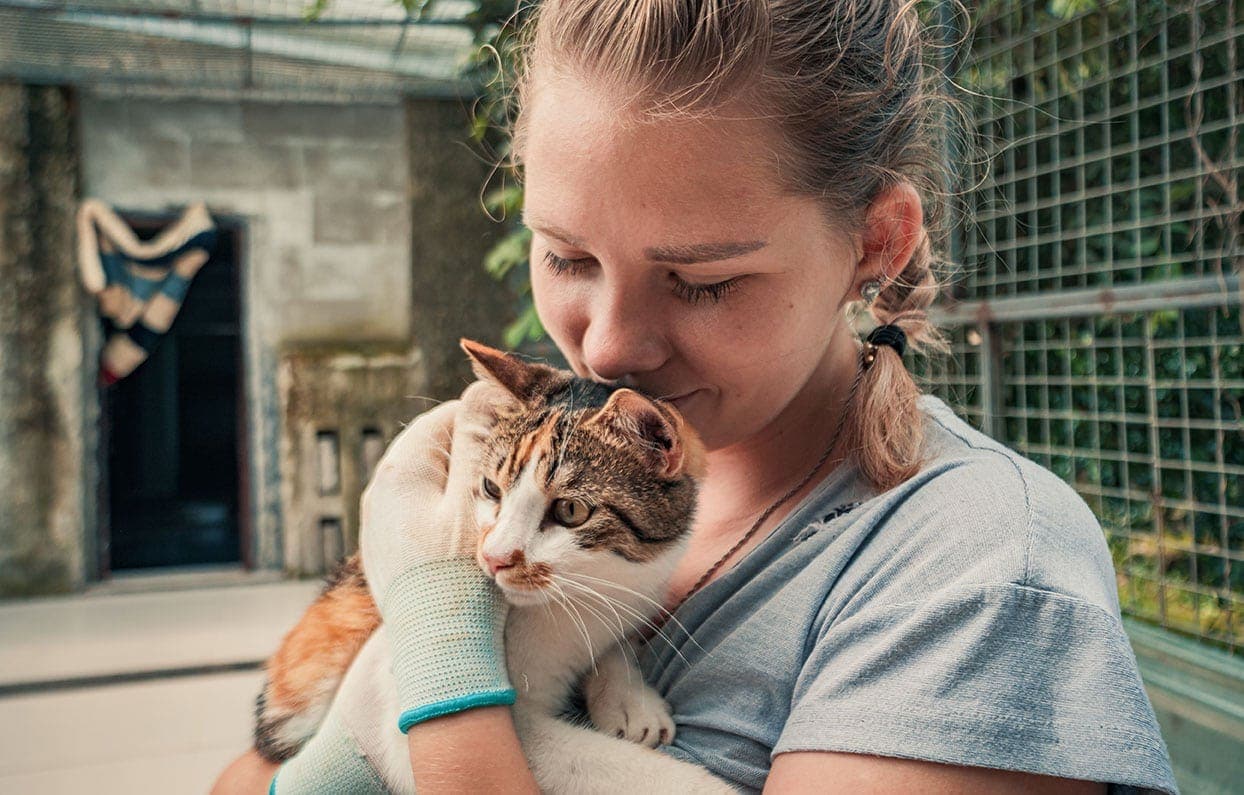 If you're a pet owner, you may feel that your furry or scaled companion has already improved your life. But did you know there's an official day dedicated to bringing awareness to how we can change pets' lives too? This year, Change a Pet's Life Day was celebrated on January 24th.
In this article, you'll learn more about the history and purpose of Change a Pet's Life Day. We'll also cover some ways to recognize and celebrate this day, not just on January 24th but all year round.
Click to skip ahead:
What Is Change a Pet's Life Day?
Change a Pet's Life Day is intended to bring awareness to animals in need, particularly shelter pets looking for new homes. One of the primary goals is to encourage people to adopt from shelters rather than purchase new pets. However, adoption isn't the only way to change a pet's life; promoting other ways to help is also a focus of this day.
When Was Change a Pet's Life Day First Celebrated?
Unfortunately, we don't really know when Change a Pet's Life Day was first celebrated. In the United States, the first animal shelters were founded in the late 19th and early 20th century.
The first Change a Pet's Life Day was most likely celebrated sometime in the 20th century.
Why Is Change a Pet's Life Day Important?
A quick glance at the yearly intake and adoption statistics from the American Society for the Prevention of Cruelty to Animals (ASPCA) makes it painfully obvious why we need an annual Change a Pet's Life Day.
According to the ASPCA, just over 6 million dogs and cats wind up in animal shelters each year 1. Of those, nearly a million never make it out. Fortunately, happy endings are more common, with about 4 million adoptions taking place each year.
Promoting special events is vital to continue the success of adoption programs nationwide. Change a Pet's Life Day is just one tool that shelters use to bring attention to the plight of homeless pets.
How Can You Help Change a Pet's Life?
Here are some ways to help change a pet's life on January 24th or throughout the year.
1.

Adopt
If you have the means, consider adopting one of the millions of homeless shelter pets. While pet adoption is the primary goal of Change a Pet's Life Day, you must ensure you have the time and money to care for a new pet. The last thing you want to do is end up having to return an animal to the shelter because you made a hasty decision.
---
2.

Foster
If you aren't ready for the full commitment of adoption, consider becoming a foster pet parent for a local shelter or rescue group. The more foster homes that are available, the more room shelters have to take in homeless animals. Fostering can be extremely rewarding and a good way to familiarize yourself with what it takes to own a pet.
---
4.

Volunteer
Local animal shelters typically rely on volunteers to perform a variety of tasks, from answering phones to walking dogs to cleaning kennels. City and state budgets are always crunched, and shelter funding for paid employees isn't always available. If you can't adopt or foster, volunteering at your local shelter is another meaningful way to change a pet's life.
---
5.

Donate
Speaking of budgets, animal shelters can always use more money. Private rescue groups generally rely on donations or grants to fund their work. If you can, consider donating to help change a pet's life. You can also organize a fundraiser centered around Change a Pet's Life Day, such as a charity run or raffle.
---
6.

Spread the Word
Shelters and rescue groups rely heavily on social media and the Internet to help reunite lost pets and advertise adoptable pets with their owners. Give your local shelter a follow on their social channels and help by sharing posts on your page.
It doesn't matter how many followers you have, either. You never know when one of your 15 followers might be able to provide the perfect home for a shelter pet.
Conclusion
Change a Pet's Life Day is celebrated each year on January 24th. If you're interested in ways to make a difference in the lives of homeless pets, consider some of the options we suggested to celebrate Change a Pet's Life Day. You can also help by keeping your pets confined on a leash or behind a fence so they don't join the ranks of shelter animals. Make sure your pets wear ID tags and are microchipped to make it easier for shelters to find you if your pet does become lost.
---