Why Is My Dog Stealing Food? 4 Likely Reasons & Vet-Reviewed Tips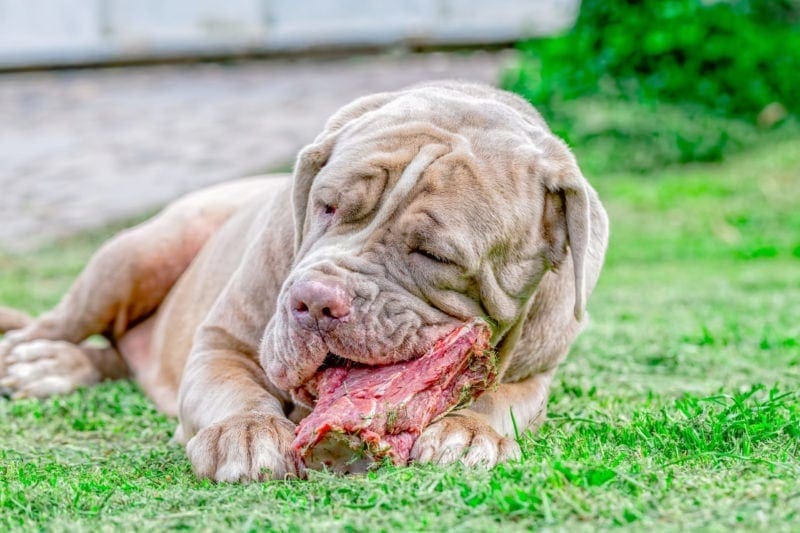 If your dog is stealing food from you or other pets in the home, it can be extremely frustrating. In some cases, it can lead to other pets getting too little to eat because an overly exuberant dog is stealing their food. There are multiple reasons your dog may be stealing food, though, and it's important to understand why your dog may be stealing food so you can fix the behavior.

Top 4 Reasons Why Dogs Steal Food
1.

Hunger
| | |
| --- | --- |
| Type of problem: | Physiological, medical |
| Trainability: | Variable |
The simplest explanation for why your dog may be stealing food is that they are hungry. However, there are a ton of reasons why your dog may be hungry enough to steal food. If your dog has recently been placed on a calorie-restricted diet, for example, they may feel a higher hunger sensation than what their body needs. However, if your dog has suddenly developed excess hunger, then there is a reason for concern. Some medical problems can lead to excess hunger, but so can things as simple as an increase in activity or a change in food.
---
2.

Boredom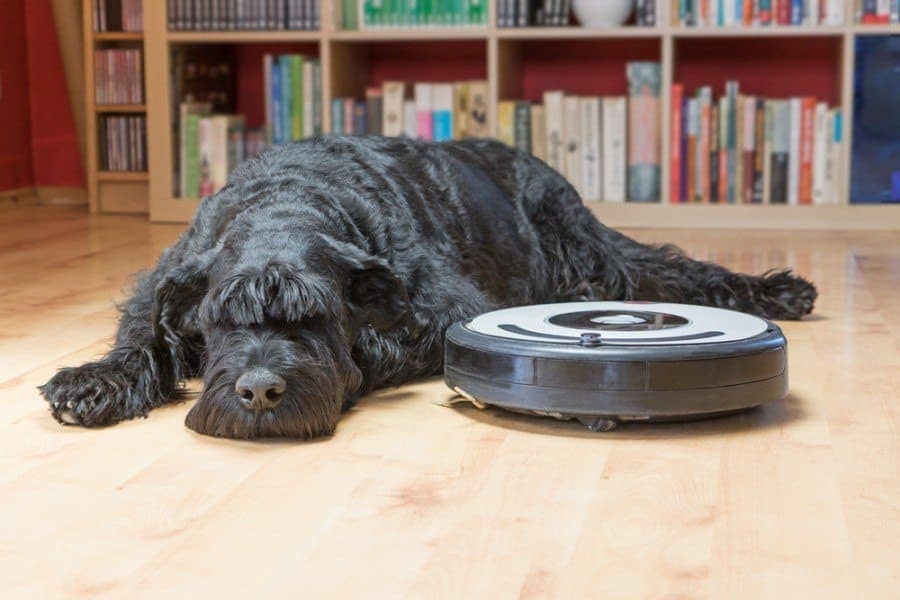 | | |
| --- | --- |
| Type of problem: | Psychological |
| Trainability: | High |
A bored dog is more likely to get into trouble of some kind than an entertained dog. Sometimes, bored dogs will begin acting out, whether for attention or simply for having something to do, and some of these dogs will turn to food stealing. This may occur right in front of you, or it may occur when nobody is around to see it happen.
To keep your dog from being bored, make sure you invest time in their training and well-being every day. Daily exercise, games, and puzzles can all help prevent a bored dog and keep your dog in line.
---
3.

Resource Guarding
| | |
| --- | --- |
| Type of problem: | Behavioral, psychological |
| Trainability: | Moderate |
Resource guarding is a behavioral issue that is unlikely to appear overnight. Dogs with resource-guarding tendencies have often experienced some kind of trauma that has left them with a need to protect high-value resources, like food.
Resource guarding is often accompanied by aggression toward humans and other animals, and it may require a veterinary behaviorist or an experienced trainer to remedy. If you believe your dog is stealing food because the food is present and they see it as a resource they need to protect, you should reach out to a professional for guidance.
---
4.

Self-Reinforced Opportunistic Behavior
| | |
| --- | --- |
| Type of problem: | Handling |
| Trainability: | High |
Despite our best efforts as pet owners, many of us overlook certain aspects of training. Many dogs steal food simply because they opportunistically learned that they could. This is a common issue with dogs that steal food directly from the kitchen counters or table.
These dogs often steal food when nobody is around to stop them, so they receive an immediate reward of the food. Since it is a self-reinforcing behavior, it is incredibly hard to eradicate and has a high possibility of quickly becoming a habit. Prevention is essential here because once it happens once, the dog will be in the outlook for the next chance. 
It's also pointless to try to punish your dog because by the time you realize that they stole (and ate) the food, it is already too late. Your dog cannot make a connection with anything but their current behavior, so any attempt at correction will just leave your dog anxious and confused. Crate training, setting baby gates, keeping food fully out of reach, and trying focused obedience training exercises can all be used to remedy this type of behavior.

How to Stop Your Dog From Stealing Food
It can be really difficult to determine why your dog is stealing food when you want to remedy the issue. Since stealing food is self-reinforcing, it's challenging to eradicate this behavior because the dog will always be looking for the next opportunity.
Increasing play and exercise might help keep your dog engaged and prevent them from getting bored and looking for more stealing opportunities. However, you will likely need to start obedience training based on positive reinforcement techniques.  
Working on training exercises that require your dog to listen to your commands can help you stop your dog from stealing food when caught in the act, and a solid grasp of commands like "drop it" can be a lifesaver here.
In some cases, a professional may need to intervene to help correct your dog's behavior or underlying medical condition. A veterinarian should evaluate your dog if you feel they are staying excessively hungry to rule out serious medical conditions and to give you suggestions on helping improve your dog's satiety with meals. A veterinary behaviorist or experienced trainer may be required for some of the behavioral and training-related causes of food stealing.

Conclusion
It's not uncommon for dogs to steal food, but it is frustrating to deal with, especially if your dog is stealing food when nobody is around. It can be difficult to untrain this type of behavior in most dogs, but it's not impossible. A professional may need to help you work through the process with your dog. Make sure to keep food out of reach of your dog at all times, especially any food that can be potentially dangerous to your dog, like chocolate and foods containing cooked bones.
See also:
---