8 Yorkie Haircuts & Grooming Styles in 2023: Fun & Chic Ideas (With Pictures)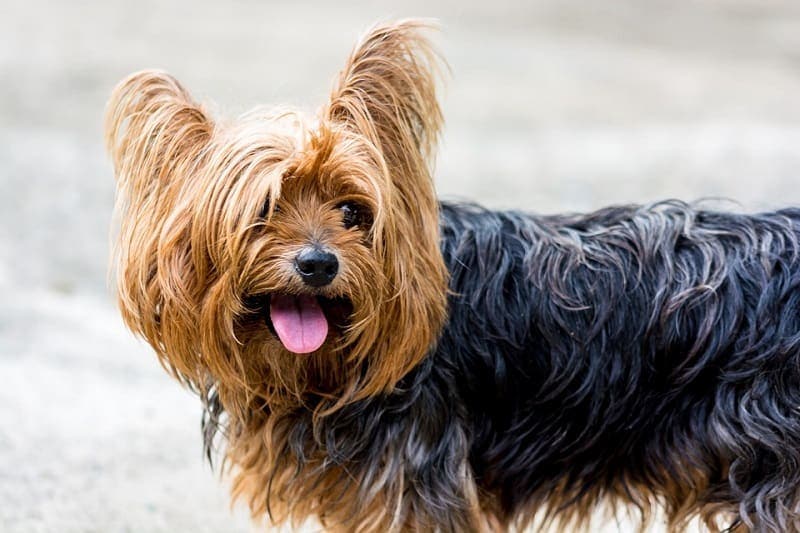 The Yorkshire Terrier is a highly sought-after breed, known for their long locks and bold personalities. Also known as Yorkies, these small Terriers were originally bred to hunt small prey in the tiniest of places. They were developed in the late 19th century and still carry their hunting instincts with them, though they're now bred as house dogs for companionship. Yorkies are incredibly popular dogs with a long history, so it's no surprise that they're ranked in the Top 15 of most popular dog breeds. While they may weigh no more than 7 pounds total, Yorkies have huge personalities and aren't afraid to show it.

Yorkie Coat Type
Yorkshire Terriers have long, flowing coats that grow out like human hair, which means little to no shedding. For this reason, many people take their Yorkies to the groomer for a trim on a monthly basis.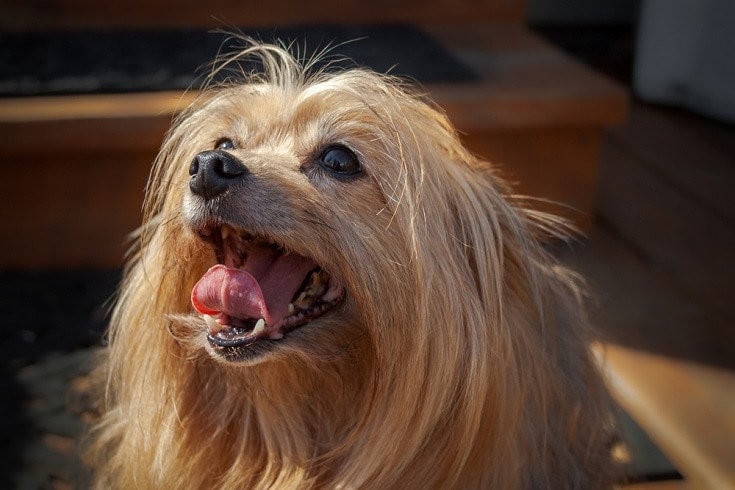 While no shedding sounds like a dream, their coats need to be maintained to prevent matting and snarls. Depending on the haircut, the maintenance can be extremely high (brushing daily) or very low (little to no brushing needed.)
Let's look at some of this year's best Yorkie haircuts and see which one is best suited for your lifestyle:

The 8 Yorkie Haircuts Your Dog Will Love:
1.

Classic Show Cut
Long and flowing, the Yorkshire Terrier Show Cut is mostly saved for breed show competitions, since their coats will need to be brushed daily at this length. However, if you plan on showing your Yorkie, the Show Cut will become a staple cut. If you do not plan on showing your Yorkie, we recommend a shorter cut to save yourself from brushing it out multiple times a day.
---
2.

Puppy Cut
The opposite of the Show Cut, the Puppy Cut is a style that keeps your Yorkie's hair cut short for easy maintenance. This is a great cut for the summertime and naturally warmer climates, especially if your Yorkie is particularly active. The Puppy Cut is also a great hygiene cut to prevent buildup of excrement, which can happen with longer-styled cuts.
---
3.

Teddy Bear Cut
As the name suggests, the Teddy Bear Cut is a rounded style that gives your Yorkie a teddy bear-like appearance. It's similar to the Puppy Cut but will need a little maintenance to prevent snarls. This is a popular cut for social media dogs due to the cute teddy look, so this is a great option if your Yorkie is a social media star.
---
4.

Schnauzer Cut
If you've ever wanted a Schnauzer but you currently have a Yorkshire Terrier, consider getting the Schnauzer Cut. This cut remarkably resembles the miniature Schnauzer, right down to the "beard". This style will need weekly brushing to maintain the coat, but it's short enough that it won't snarl overnight.
---
5.

Westie Cut
Similar to the Schnauzer cut, the Westie cut is a great option if you want to give your Yorkie a unique look. Westies have a distinct coat style, which your groomer can emulate with your Yorkie's hair. This is a shorter style that will also be easy to maintain.
---
6.

Lion Cut
The Lion Cut is quite the sight to see, which will give your Yorkie a beautiful lion's mane and shaved body. While the shaved hair will not need to be brushed, the "mane" will need brushing out to keep it soft and tangle-free. This is a great cut for holidays like Halloween, as well as for social media.
---
7.

Three-Layered Stack
If you love the look of the Show Cut but can't handle the length, the Three-Layered Stack might be an option. Though it does require considerably more brushing than the shorter styles, this allows your Yorkie to show off its long, silky coat. This is also a great winter cut to give your Yorkie more warmth, especially in extremely cold climates.
---
8.

Designer Cut
This last cut is less of a cut and more of a fun way for your groomer to show their artistic side. Designer cuts can be any length, style, and design, so it'll depend on what your groomer is capable of. Designer cuts can be fun and exciting for a variety of reasons, but some might be more hassle than they're worth.

How to Choose a Cut
Choosing a haircut for your Yorkie is a pretty important decision and can lead to extra grooming, depending on the style. If you're looking for low-maintenance cuts or live in warmer regions, stick to shorter styles like the Teddy Bear, Puppy Cut, and the Westie Cut. For those who don't mind brushing and live in colder climates, longer cuts will be a better option. No matter what cut you choose, your Yorkie's coat will grow out and can be styled again and again.
---
Featured Image Credit: Josch13, Pixabay