Zignature Dog Food Review 2023: Recalls, Pros & Cons

Our Final Verdict
We give Zignature dog food a rating of 4.8 out of 5 stars.
Introduction
Zignature is a subsidiary of Pets Global, Inc., an independently owned holistic pet food company headquartered in North Hollywood, California. It was founded by Daniel Hereford, who drew upon years of experience working in pet food retail and manufacturing to create recipes that dogs love — and that their owners and vets didn't mind them eating.
Zignature is a relatively new brand, as it was launched in 2012. The idea behind it was to create a food that omitted common allergens and that was made with low glycemic binders.
The inspiration for the food was Hereford's boxer pup, Ziggy (hence the name). Ziggy, unfortunately, suffered from various food allergies and sensitivities, and Hereford wanted to create a kibble that Ziggy could eat without issue.

At a Glance: The Best Zignature Dog Food Recipes
Rating
Image
Product
Details

Our Favorite

Zignature Zssential Formula Dog Food

Uses four different protein sources
Packed with omega fatty acids
Taurine for heart health
Check Price

Zignature Dry

Extremely high omega fatty acid content
Uses wild-caught fish
Veggies are high in protein
Check Price

Zignature Limited Ingredient Dry

Lamb is easy to digest
Offers a broad nutritional profile
Uses all different parts of the animal
Check Price

Zignature Kangaroo Formula

Delivers a complete and balanced diet for dogs
Features kangaroo for a unique protein source
Smaller kibble size is specially designed for smaller dogs
Check Price

Zignature Catfish Formula Dry

Hypoallergenic
Catfish is a rich dietary source of protein
Includes omega-3 and omega-6 fatty acids
Check Price
Zignature Dog Food Reviewed
Who makes Zignature and where is it produced?
Zignature is made by Global Pets, Inc., a holistic pet food company based out of southern California.
Which Types of Dogs is Zignature Best Suited For?
This limited-ingredient food is ideal for pups that suffer from food sensitivities or allergies.
It's also an excellent choice for any dog whose owner wants to make sure they're eating high-quality ingredients (and are willing to pay a premium to do so).
Which Types of Dogs Might Do Better with a Different Brand?
Most dogs should do well with this food. That doesn't mean that all owners are willing to pay for it.
If you want a comparable food at a lower price, try Blue Buffalo Basics Limited Ingredient Diet.

Discussion of the Primary Ingredients
The first five ingredients are all protein sources of one kind or another. It starts off with turkey, turkey meal, salmon, lamb meal, and duck meal. That's a lot of lean meat, making this a great choice for developing pups or those that are super active.
Next in the lineup is a variety of peas: chickpeas, regular peas, chickpea flour, and pea flour. Peas are very high in protein for vegetables, plus they add fiber, folate, and vitamins A, C, and K.
There's also sunflower oil for omega fatty acids, flaxseed and salmon oil for more omega fatty acids, and taurine for heart health.
To be honest, there's not a lot to nitpick here — the salt's a little high? Other than that, all we could ask for is a wider range of fruits and vegetables, but there aren't really any nutrients that are missing.
Zignature Omits Almost Every Common Allergen
When most kibbles claim to be allergen-friendly, what they really mean is that they don't have any wheat or corn in them. Other common problematic ingredients — like eggs, chicken, soy, gluten, and potatoes — can run rampant in their foods.
Zignature takes the allergen-friendly label seriously. They use a limited amount of ingredients, and each one is easy for the vast majority of dogs to digest.
The Kibble Places an Emphasis on Protein
It's common for foods to brag by saying that real protein is their first ingredient. Zignature takes that a step further, as real protein makes up the first four or five ingredients on many of their foods.
The kibble is high in protein overall, and all that lean meat helps keep cholesterol low, waistlines in check, and muscles well-fueled.
Zignature Comes in a Wide Range of Exotic Flavors
You've seen beef, chicken, and maybe even wild boar and bison on the shelves at your local pet food store. But what about catfish, guinea fowl, and even kangaroo?
These exotic meats offer benefits that many run-of-the-mill proteins can't match. They're also a great way to shake up your dog's diet if you think he's getting tired of the same-old, same-old.
It'll Cost You
This food makes no bones about the fact that it's a premium product, so if you're not willing to pay more to give your dog the best, don't bother.
It's not the most expensive food on the market, but it's certainly not cheap. At least you know your money will go towards buying your pooch premium ingredients.
A Quick Look at Zignature Dog Food
Calorie Breakdown: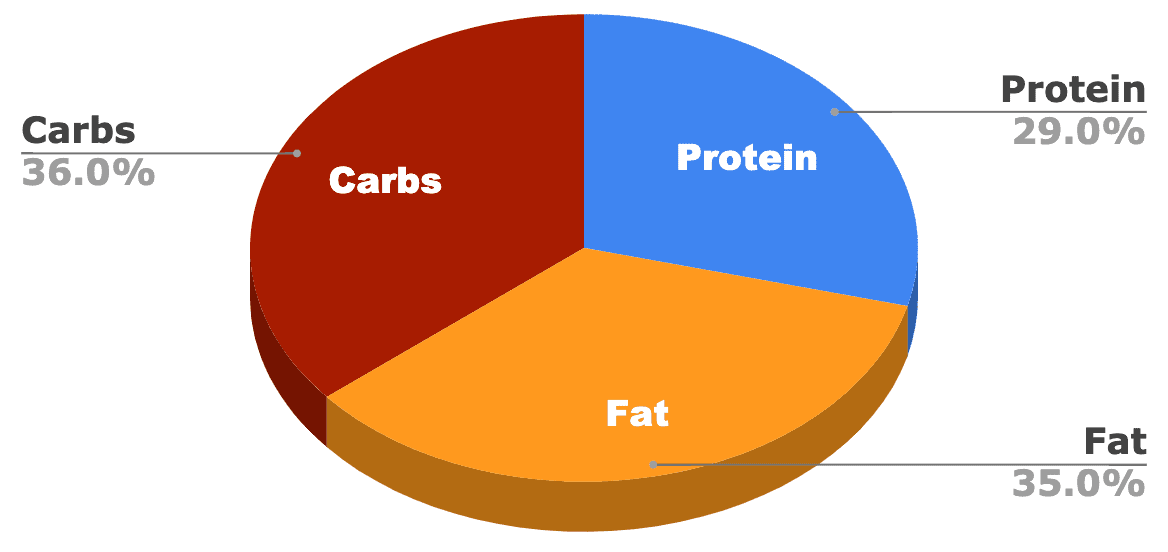 Very high in fiber
Excellent for dogs with food sensitivities
Offers a wide range of exotic flavors
Extremely expensive
Flavors may be off-putting to some dogs
---
Recall History
As best we can tell, no Zignature foods have ever been recalled for any reason.
That's clearly fantastic, but keep in mind that this food line has only been around since 2012, so they haven't had much time to get themselves into trouble.

Reviews of the 3 Best Zignature Dog Food Recipes
Zignature has a wide range of recipes, including some with truly outlandish protein sources. We looked at three of our favorites (all of which are fairly boring, sadly — no Zignature Kangaroo dog food reviews below):
1.

Zignature Zssential Formula Dog Food
This multi-protein food includes meat from turkeys, salmon, lambs, and ducks. That simply dwarfs most other foods who offer one or two protein sources – and sparingly.
Even the veggies are high in protein, as this recipe relies heavily on peas and chickpeas. The overall amount of protein is about 32%, which isn't the highest we've seen, but is impressive, nonetheless.
There's a lot of omega fatty acids in this food, too, as it has salmon oil, sunflower oil, and flaxseed. There's even taurine for heart health.
Looking at the ingredients list, there's nothing in the bag that we'd take out. If we're looking for something to criticize, we can lament the fact that there aren't a lot of fruits and veggies inside, and that there's a complete lack of probiotics.
It kind of feels like splitting hairs, though, doesn't it?
Uses four different protein sources
Packed with omega fatty acids
Taurine for heart health
Limited amount of fruits and veggies
No probiotics
---
2.

Zignature Trout and Salmon Meal Formula Dry Dog Food
This food is made with a paltry two protein sources, but they're both extremely nutrient-dense, especially in terms of omega fatty acids.
While not used as often as salmon, trout is incredibly healthy, as it's full of potassium, selenium, and protein. Salmon meal is just as nutritious, and it's filled with all the organ meat that many other foods omit, so your dog gets all the vitamins and minerals in the fish.
The fish used to make the food, was all wild-caught in the northwestern United States, so it should be healthy and reasonably contaminant-free.
This has a high amount of protein (around 31%), as in addition to the fish it also uses protein-rich veggies like peas and chickpeas.
There's more salt than we'd like to see in this food, and it has a little less fiber than the multi-protein formula. Overall, though, there's not much to argue with here.
Extremely high omega fatty acid content
Uses wild-caught fish
Veggies are high in protein
Lots of salt inside
A little light on fiber
---
3.

Zignature Limited Ingredient Lamb Formula Dry Dog Food
The lamb formula is very similar to the two others above, just with lamb and lamb meal in the place of the other protein sources.
That's good news for dogs with sensitive tummies, as lamb tends to be very easy for pooches to digest. Also, the use of meal ensures that you get all of the lamb, so no important nutrients get left out.
However, lamb is also less protein-packed than many other animals, and this food has a lower amount of protein overall (about 28%). That's certainly not terrible, but neither is it amazing, so if you want a high-protein food you should go with another one of their recipes.
What it lacks in protein, though, it makes up for in other vitamins and minerals, like vitamin A, B6, B12, iron, zinc, and more. Your mutt certainly won't lack for nutrients.
It's a little pricier than some of their other foods, likely because the lamb is sourced from New Zealand. The difference isn't enough to break the bank, though, so don't let it stop you from giving this food a test drive.
Lamb is easy to digest
Offers a broad nutritional profile
Uses all different parts of the animal
Less protein than other foods in this line
A little pricier, too
---
What Other Users are Saying
HerePup – "I would highly recommend this brand to anyone who has a vested interest in the appearance of their dogs, like breeders, or if you compete in dog shows."
Dog Food Guru – "…if your dog can't eat chicken or eggs, these foods may be a lifesaver for you."
Amazon – As pet owners, we always double-check with Amazon reviews from buyers before we buy something. You can read these by clicking here.

Conclusion
Zignature is a dog food line that truly takes the "limited ingredient" ethos to heart. Instead of just omitting wheat and corn, it eliminates almost every single problematic food, making it an excellent choice for dogs with sensitive dispositions.
It's not perfect, though. It has a limited amount of fruits and veggies in it, and we feel it could be improved by expanding the recipes a bit. Also, it's extremely expensive, and it may not be within every owner's price range.
If you can afford it, though, you'll be hard-pressed to find a food that has a better ratio of good ingredients to bad. There's virtually nothing in the bag that we wish wasn't in there — we just wish they'd added a little extra goodness on top of what they already gave us.
---
Featured image credit: Zignature Trout and Salmon Meal Formula, Amazon