11 Canada Pet Food Industry Statistics (Updated in 2023)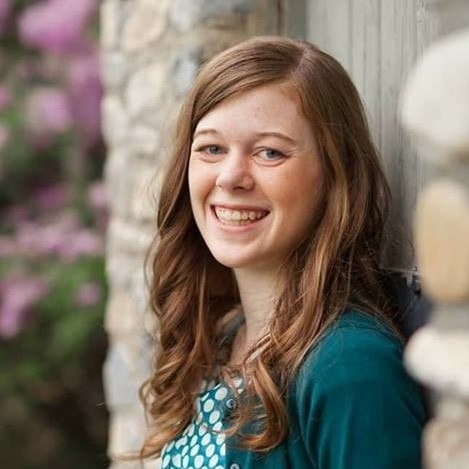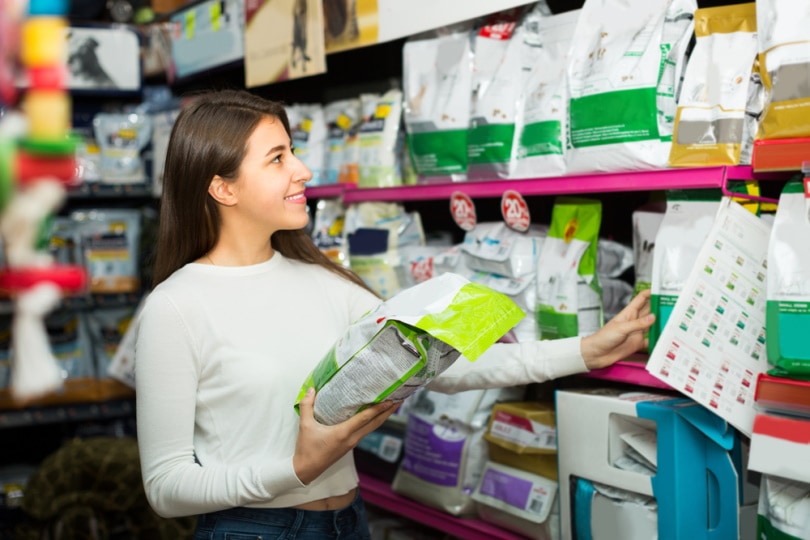 Pets need to eat, and all those meals add up. The pet food industry is a growing business that keeps your pet happy and healthy. If you're interested in breaking into the pet food market in Canada or you just are curious what all the pet food in the country adds up to, here are 11 key statistics to get you started.
Top 11 Pet Food Industry Stats in Canada
Canadian Pet Population
1.

There are 8.1 million cats and 7.7 million dogs in Canada.
(CAHI)
One of the key figures to look at when studying the pet food industry is just how many pets of each type there are. The Canadian Animal Health Institute conducts a survey every two years that helps quantify how many dogs and cats there are in Canada over time. Their most recent survey, the 2020 survey, shows that there are more cats than dogs in Canada—8.1 million cats and 7.7 million dogs. They don't track numbers on fish and small pets, though, making it hard to compare other pet groups.
---
2.

The population of dogs is still growing, while cats have stabilized.
(CAHI)
Another key takeaway from CAHI's surveys are population growth rates. Between 2018 and 2020, the number of dogs grew by about 100,000. This follows trends from recent years, suggesting that steady growth is likely to continue over the next few years as well. On the other hand, the cat population has leveled off at just over 8 million, so there is less room for growth in the market.
---
3.

58% of Canadian households own at least one dog or cat.
(CAHI)
The majority of households in Canada own at least one pet dog or cat, a statistic that's consistent with recent years. As of the 2020 survey, that number is estimated to be 58%, with many households owning multiple pets.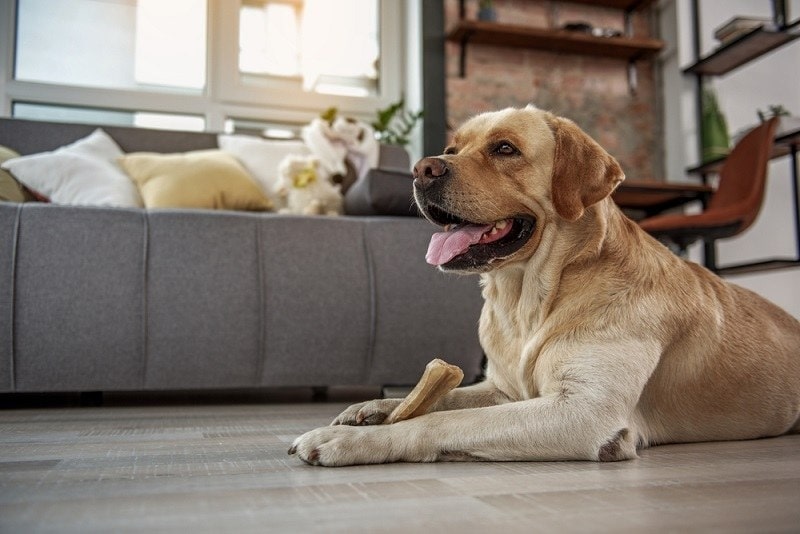 Market Growth and Trends
4.

Pet food sales increased 5.8% between 2016 and 2020 and will keep growing.
(Department of Agriculture)
Overall, the pet food market is growing. The Department of Agriculture has found that in Canada, overall revenue has increased by about 5.8% across all pet food types. The Department of Agriculture splits pet food sales into five categories—dog, cat, fish, and bird food are the first four categories, while small reptiles and mammals are grouped together.
---
5.

Dog foods are the largest and fastest growing market.
(Department of Agriculture)
Although there are more cats than dogs in Canada overall, dog food takes the biggest share of the market. The dog food market was valued at around $2.7 billion in 2020. That's nothing to sniff at! It is also the fastest growing market, with about 6.3% growth between 2016 and 2020.
Not surprisingly, cat food comes in second to dog food, with a $1.3 billion market. It also had a respectable level of increase—around 5.1%. This might surprise you, since the number of cats has held relatively steady, suggesting that the increase comes from owners spending more per cat when feeding.
---
6.

Fish, bird, and small reptile/mammal food markets are also growing at a slower rate.
(Department of Agriculture)
Other pet foods have had only a small increase in revenue over the past few years, suggesting a much slower growth rate. Fish food had about $36 million in sales in 2020, while birds and small animals have had $30.6 and $15 million respectively. The growth rate for each category ranged from 1.4% to 2.1% over the past four years, suggesting that there is much less market for products for these animals.
---
7.

Canadian manufacturers exported about $1.05 billion of pet food in 2020.
(PFAC)
Along with domestic sales, a major source of pet food revenue comes from international exports. Canada's international export of pet food made up about $1.05 billion revenue in 2021, with about half of that money coming from the United States, about a quarter from China, and the rest from other countries. This is mirrored by a substantial imports trade of around $1.3 billion.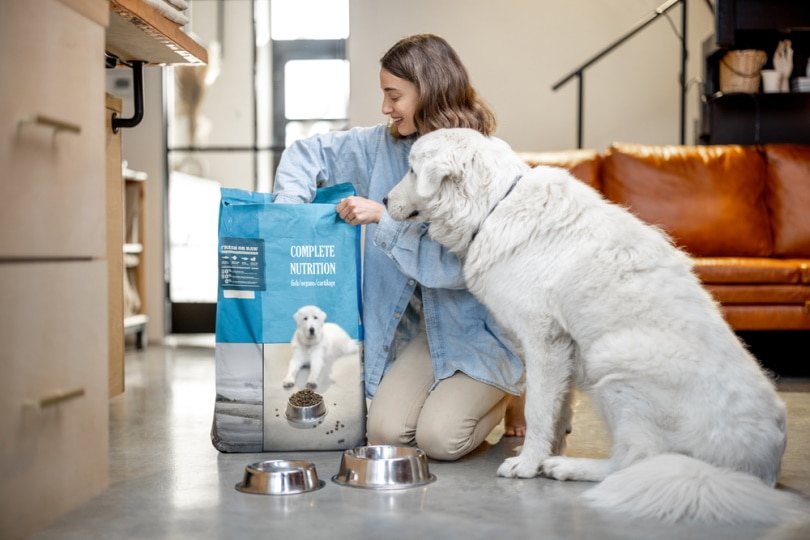 ---
8.

Private food labels make up about 8% of sales market.
(Statista)
The two biggest pet food retailers in Canada are Nestle and Mars, which make up around 17.8% of the market each. These companies are neck and neck in popularity, but as you can see, they don't dominate the market. Major production corporations make up the majority of the market, but small, private label companies take up around 8%.
Food Retail and Consumption Stats
9.

Most dog food sold is dry food, with treats and mixers coming in second.
(Statista)
It is unsurprising that dry dog food makes up the biggest corner of the dog food market. This is by far the most common food type for dogs. Dog treats and mixers came in second place, with a market size of about $500 million. (In this context, mixers refer to add-ins meant to supplement a meal.) Wet dog food only made a small portion of the market, with sales at just under $200 million.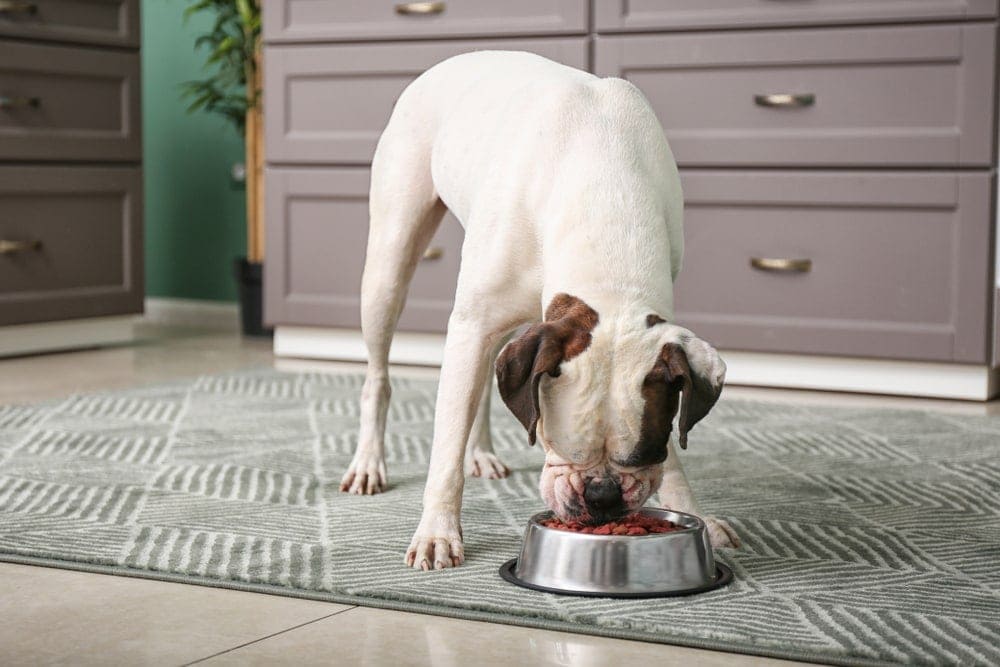 ---
10.

Dry food also leads in cat food sales, but wet food is more common than treats.
(Statista)
Just like dogs, most cats eat dry food, and the numbers reflect that. However, a larger percentage of the market goes to wet cat food than in dogs, with a market of $149 million to dry cat food's $841 million. The treat market for cat food is much smaller, suggesting that most cat owners don't spend much on treats.
---
11.

The average dog eats $1,132 of food in a year, while cat food only costs $544
(Statista)
A breakdown of pet expenses helps flesh out exactly how much each pet owner budgets in for food in a given year. Dogs require about twice as much money to feed as cats. The average dog costing $1,132 to feed each year. On the other hand, a cat is much less costly to feed because of its smaller average size, costing about $544.
Frequently Asked Questions About Pet Food Industry in Canada
How did COVID-19 affect the pet food industry?
The COVID-19 pandemic created a crippling economic blow to the world economy as trade and manufacturing was disrupted due to the disease, but pet food companies have been largely insulated. Pet ownership rose during the pandemic and although it is uncertain whether this new growth will continue, pet foods have continued to be a staple purchase of many Canadians.
Premium pet foods and treats make up a small but not insignificant portion of pet food revenue. As knowledge about nutrition and online access to foods has become more normal, the market for high-quality foods has increased. Clean label pet foods and other premium pet foods make up a growing part of the market.
Are Canadian pet foods regulated?
Canadian pet foods are subject to regulation that standardizes labeling and advertising to ensure that customers know what they are getting. There are certain risk materials that are banned from pet food. In addition, imports from the United States and members of the Pet Food Association of Canada are required to adhere to guidelines established by the US-based agency the AAFCO, which regulates nutrition guidelines in pet food.
Conclusion
Canada is home to a thriving pet food industry that makes up several billion dollars. Although the market changes slightly from year to year, it is overall growing steadily and projected to continue growing through 2025 at least. With many brands producing pet food and no one market dominator, it is a competitive market with room for growth.
Related Reads:
---