Can Dogs Eat Duck? Vet Reviewed Facts & FAQ

When you're rummaging through the cabinet, it's only normal to find quite a few different food options. But whether you're looking to get rid of scraps you don't want to cook for yourself or you're thinking about feeding your dog leftovers from the dinner plate, you need to take the time to ensure it's safe for them to eat anything you're feeding them.
The good news is that if you prepare duck the right way, it's a perfectly safe and healthy treat option for your dog. However, it's important to prepare it correctly and to avoid giving them too much. It's a lot to dive into but keep reading and we'll break down everything you need to know.

Can Dogs Eat Duck?
Yes! Not only can dogs eat duck, but duck is full of iron, amino acids, and it's an easy-to-digest protein for dogs. Often, duck is a primary ingredient in dog foods, specifically for dogs with sensitive stomachs or food allergies.
However, if you're looking to feed your dog duck, you need to ensure they're still getting all the other nutrients they need and that you're not seasoning or cooking the duck in a way that can be harmful to your pet.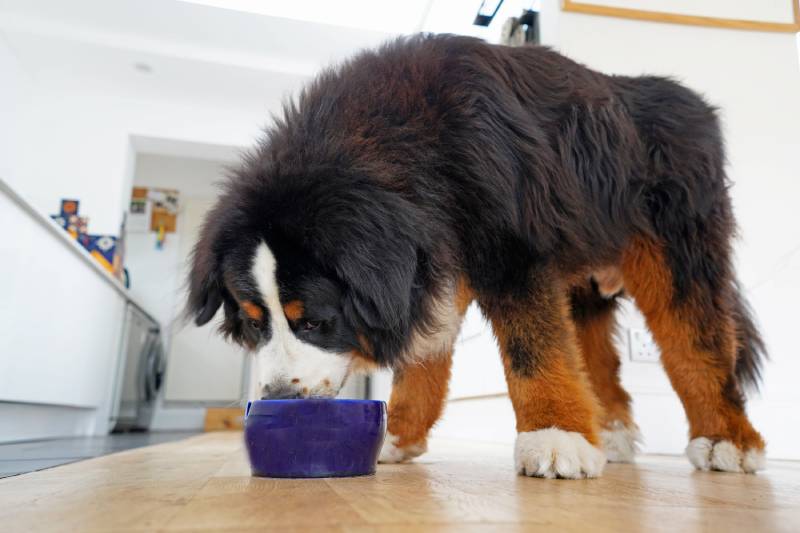 Can Dogs Eat Raw Duck or Duck Bones?
While your dog might enjoy eating raw duck or duck bones, those are two things you should not feed your dog. Raw duck can contain pathogens like E. Coli or Salmonella, both of which can make them extremely sick. Raw duck is also harder for your dog to digest than cooked duck.
Meanwhile, duck bones have lots of nutrients in them, but it's dangerous for dogs to eat them. Duck bones can snap or splinter as your dog tries to chew and digest them, and these fragments can cut your dog's mouth, tongue, intestines and throat, or cause gastro-intestinal blockages and other dangerous conditions for your pup. Because of this, you should never feed your dog raw duck or duck bones.
Tips for Feeding Your Dog Duck
If you plan on feeding your dog duck, there are a few basic tips you should follow to ensure they're getting all the nutrients they need and that you're not feeding them things they shouldn't have. Start by only feeding your dog cooked duck that doesn't contain any seasonings.
This means if you're making duck for yourself and loading it up with tons of flavorings and seasonings, don't feed that portion to your dog! Additionally, keep the 10% rule for dog treats in mind when feeding your dog duck.
This rule states that you shouldn't feed your dog more than 10% of their diet in treats, and that rule stands even if the treat is duck! However, if you're feeding your dog duck as a primary part of their diet, we highly recommend reaching out to a pet nutritionist to ensure they're still getting a balanced diet.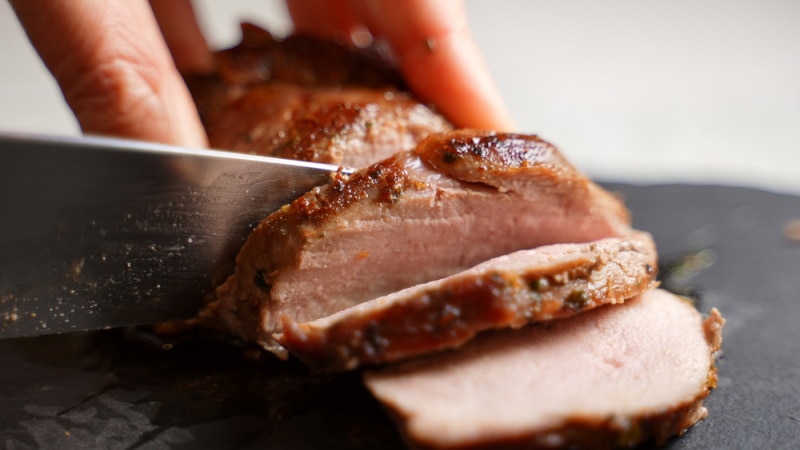 Other Healthy Snacks for Dogs
While properly cooked and prepared duck is a great treat option for dogs, it's not the only healthy thing you can feed them. Below, we've highlighted three more great treat options you can feed your dog.
Carrots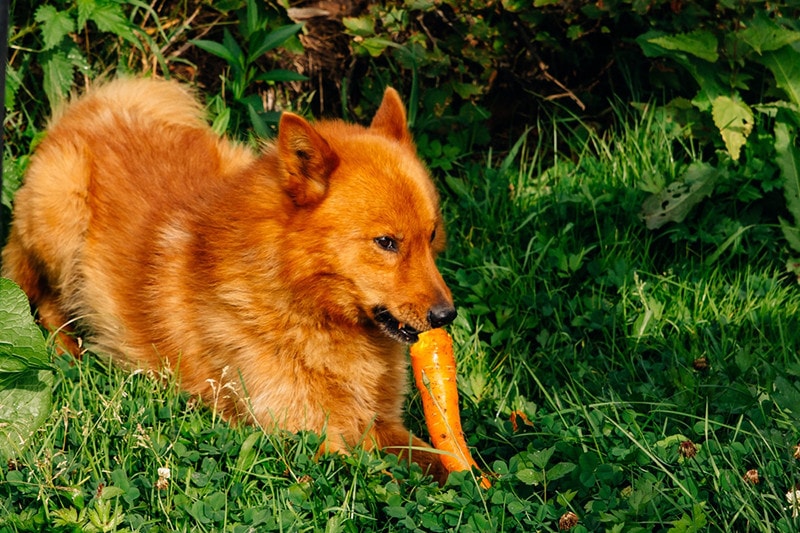 Whether they're cooked or raw, carrots are a great treat option for pups. They're full of beta-carotene and other types of vitamins. However, since raw carrots can be a bit hard, we recommend chopping them up into smaller bits to help ensure your pup won't choke on this delicious treat.
---
Watermelon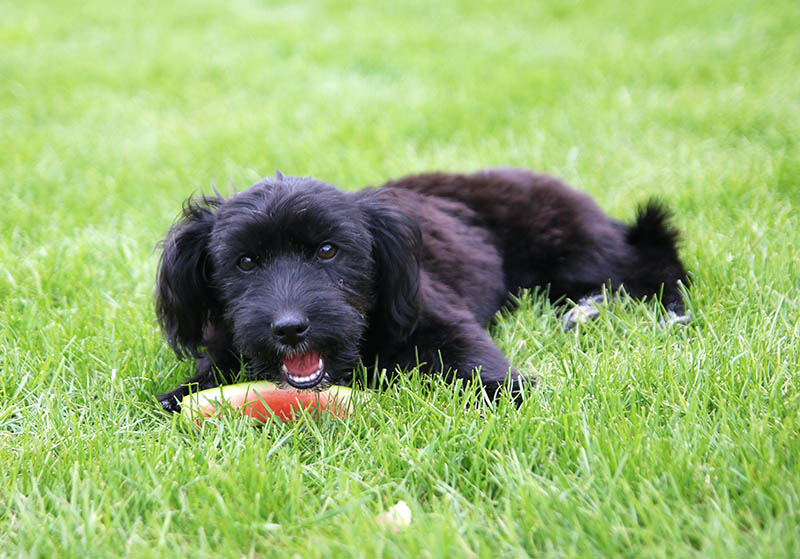 If your dog wants something a little more hydrating than carrots, then watermelon can be a great choice. When feeding your dog watermelon, ensure you remove any seeds and never give them the rind. From there, just don't give them too much since all the natural sugars still aren't the best for them.
---
Broccoli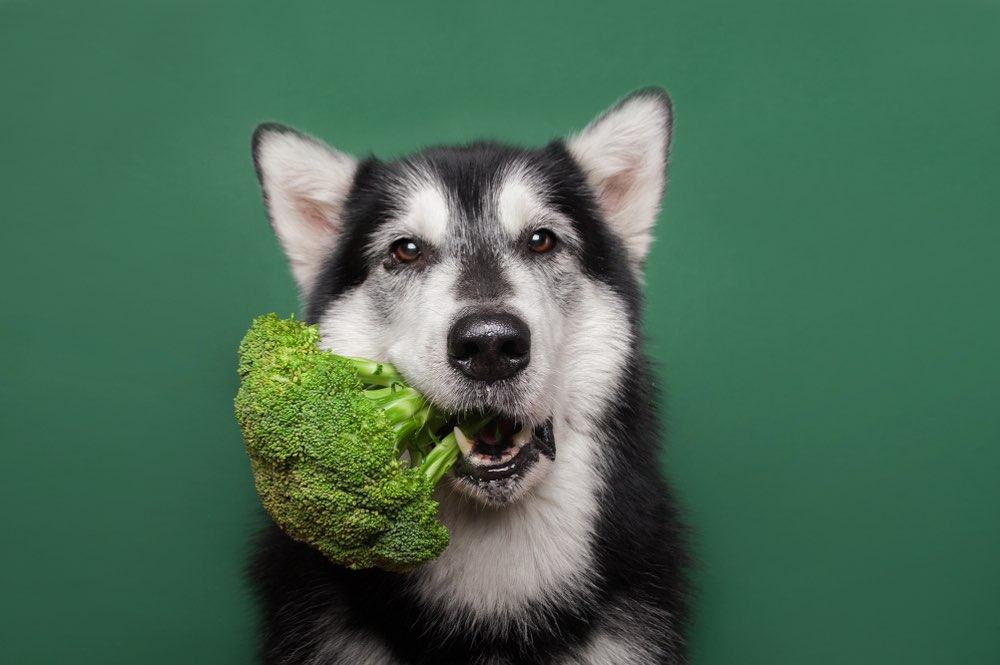 We recommend cooking your broccoli before feeding it to your dog so it's easier for them to digest, but dogs can safely consume raw broccoli too. Avoid seasonings of any kind, but from there, feel free to give your dog a few florets as the occasional healthy treat!

Final Thoughts
Now that you know when you can and can't feed your dog duck, all that's left is for you to decide what to do with the duck you already have or if you should get some! It's not the most common treat option for dogs, but it's certainly a healthy one in moderation.
---