13 DIY Felt Cat Toys You Can Make Today (With Pictures)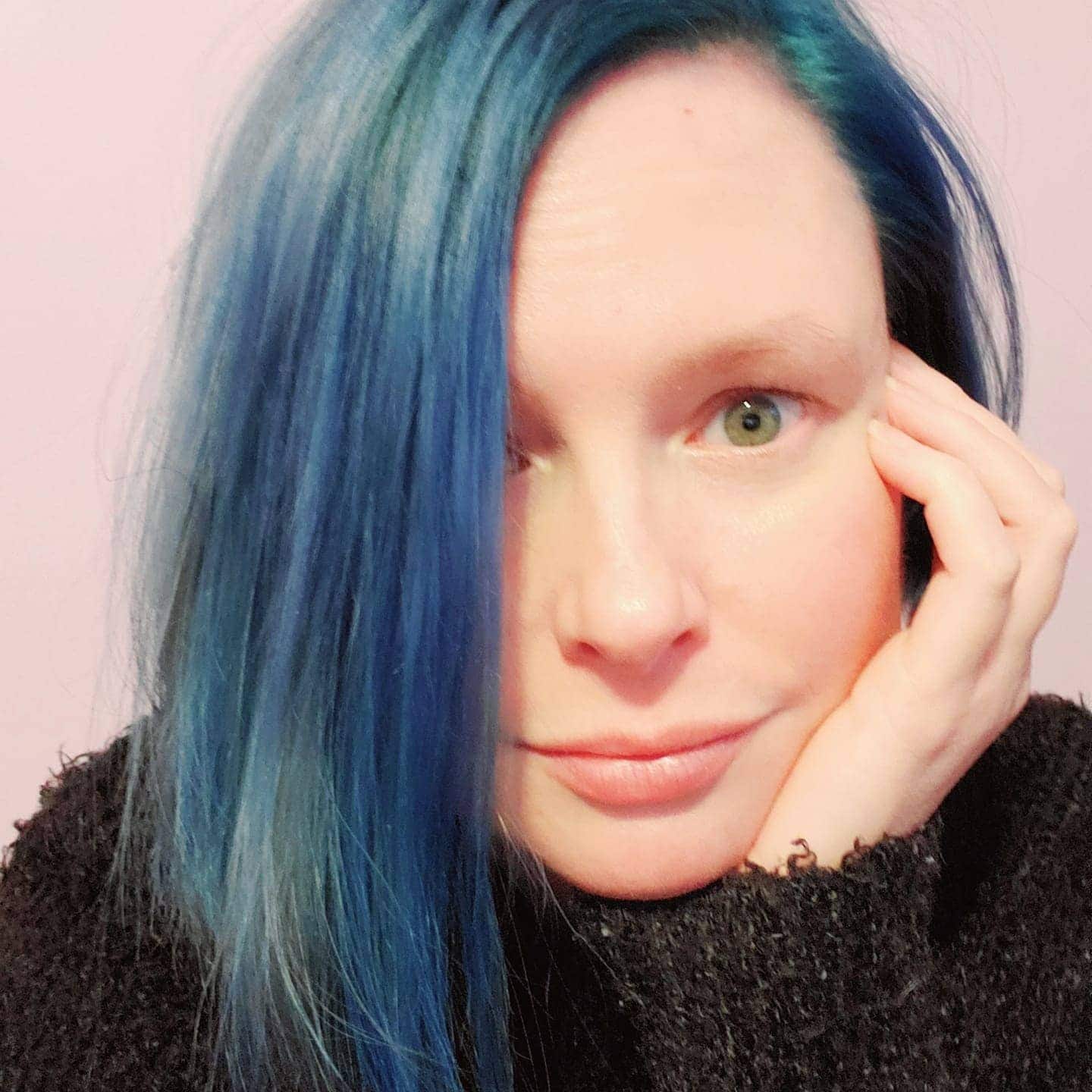 Cats love to play, so we cat parents often end up buying them a ton of toys—some of which they never even touch. Instead of constantly spending money at the store to purchase toys your cats may or may not like, why not make your own cat toys instead?
It sounds like a complicated endeavor—especially if you aren't a very crafty person—but you'll find that making cat toys is much simpler than you imagined. Some require a bit of knowledge of sewing, while some only require gluing. Many involve felt because it's a soft material that kitties love. And often, homemade cat toys involve a smidge of catnip to help entice your cat into playing.
To show you just how easy making your own felt cat toys can be, we've put together a list of felt cat toy DIY plans that you can make today. Most are beginner to intermediate projects, though a couple of plans require more advanced skills. Bonus: the majority involve materials you likely have on hand!
No matter the type of toy your cat is obsessed with playing with, you should be able to find a plan for it below.
Top 13 DIY Felt Cat Toys
1.

DIY Felt Emoji Cat Toys by Dream a Little Bigger
| | |
| --- | --- |
| Materials: | Free printable patterns, felt in yellow, red, black, pink & white, matching embroidery floss, catnip |
| Tools: | Scissors, needle, freezer paper (optional), hot iron (optional) |
| Difficulty Level: | Intermediate |
These adorable emoji-inspired felt cat toys are creative and look like they'll be a ton of fun for your favorite feline. The fact that you can add catnip inside is just a bonus! With the combination of soft material and sweet, sweet 'nip, we're sure these emojis will be a kitty favorite in no time.
They're also relatively easy to make with not many materials or tools required (and if you're crafty anyway, you probably have most of it already on hand). The most challenging part seems to be tracing the patterns, which you can download for free here.
Altogether, these cute toys look like they won't take much time to put together, so your cat can have more opportunities to play sooner rather than later!
---
2.

DIY Refillable Catnip Toys by Finding Our Frugal
| | |
| --- | --- |
| Materials: | Felt, Velcro, catnip |
| Tools: | Hot glue gun, cookie cutters, pencil, scissors |
| Difficulty Level: | Beginner |
These refillable catnip toys are so simple to do (no sewing required!), and because you're using cookie cutters to shape them, you can have a range of designs! However, there is a chance you'll have to make a quick repair here and there throughout these toys' lifetimes since they involve the use of Velcro and hot glue. But, considering how fun these will be for your cat, we think it's worth it.
You likely have most of the needed materials and tools hanging around the house. Still, double-check before beginning just to be sure. After that, it's a simple matter of picking your favorite cookie cutter design to trace the shapes you desire, then a bit of cutting and gluing. And voila!
It should only take less than an hour to make a handful of these, so you won't have to give up much time to the job.
---
3.

Embroidered Watermelon Felt DIY Cat Toys by Crafting with KC
| | |
| --- | --- |
| Materials: | Pink, green & white felt, embroidery thread, fabric or permanent marker, catnip, stuffing (optional) |
| Tools: | Needle, scissors, felt glue (optional) |
| Difficulty Level: | Advanced |
While the website that designed this plan says it's easy, we're labeling it as advanced because of the embroidery. Also making it more advanced is that they used a Cricut machine to both design and cut for this project. If you don't have Cricut or another cutting machine, you can simply trace or draw your own watermelon design on felt, though.
These cute throw toys don't require many materials, but they will require a bit of time. Once you've figured out the watermelon-shaped toy, though, you can then make these toys in any shape with which you can come up. This website followed up the watermelon with a fish and doughnut!
---
4.

DIY Jellyfish Catnip Toy by Your Purrfect Kitty
| | |
| --- | --- |
| Materials: | Felt sheets, ribbons, thread, sesame seeds, catnip |
| Tools: | Scissors, glue, needle, thread, permanent marker |
| Difficulty Level: | Beginner |
You can make cat toys in so many shapes, but we think this jellyfish cat toy is one of the best. It features ribbons and catnip and has multiple materials to keep your kitty entertained. Plus, it's so easy to put together!
There are just five steps for this simple design: cutting out a circle, drawing a face, gluing ribbons, putting in catnip and sesame seeds, and then a little basic sewing to tie it all together. Depending on how quickly you can manage the sewing part, we believe this one won't take more than an hour to create.
One note: this website makes about your jellyfish's face is not to add anything like googly eyes. Though it will be cute, things like that can easily fall or be torn off and become a choking hazard.
---
5.

DIY Felt Cat Wand by Girl Gone Mom
| | |
| --- | --- |
| Materials: | 9" x 12" felt sheet(s), wooden dowel |
| Tools: | Scissors, fabric tape, hot glue gun |
| Difficulty Level: | Beginner |
Cat wands are a feline's best friend, but why spend a lot of money on one when you can make this one for only about $3? While a store-bought wand might look a little prettier, this wand will entertain your kitty just as well! Plus, the website says it holds up much better than feather wands.
This DIY is super basic (and doesn't require any sewing!). You simply need to cut some felt strips (you can use single or multiple colors depending on your wants), glue them to the dowel, then tape them. That's it!
In probably 30 minutes or less, you and your pet can be enjoying a brand-new toy.
---
6.

Fall Leaves Crinkle DIY Toy by Hello Bee
| | |
| --- | --- |
| Materials: | Felt in black & fall colors, cellophane, black & brown embroidery floss, fall leaf pattern |
| Tools: | Scissors, needles, pins, sewing machine (optional) |
| Difficulty Level: | Intermediate |
While this toy is technically labeled as a kids' toy, we think your cat will enjoy it just as much. Not only will these super cute leaves make for excellent throw toys, but the fact that they're crinkly will have your kitty coming back for more.
These fun leaves require a few more materials than others on our list, but they're still relatively easy to make. You can find the fall leaf pattern needed here, or if you're feeling adventurous, you can make your own! Once you have the pattern you want, you'll need to do a little cutting, a little stuffing with cellophane, and then a bit of sewing (with either needle or machine).
Happy leaf faces and leaf stitching are optional!
---
7.

DIY Macaroon Cat Toy by Club Crafted
| | |
| --- | --- |
| Materials: | Pastel felt, felt in contrasting color, pillow stuffing, thread, catnip |
| Tools: | Scissors, hand stitching needle, pen or pencil |
| Difficulty Level: | Intermediate |
Cat toys in food shapes are extremely popular, but this macaroon-shaped toy is definitely unique. Featuring fun colors for both shell and filling, this is one toy that looks store-bought.
While not too difficult to make because it requires a bit of hand stitching, this toy is more complicated than some others out there. As long as you have basic sewing skills, though, you should be fine. The toy is relatively easy other than the stitching part; you just need to cut out a few circles and prepare a bit of stuffing plus catnip for each macaroon.
Then, throw them to your cat and watch it go wild!
---
8.

DIY Zombie Mice by Felt Craft Projects
| | |
| --- | --- |
| Materials: | Green, white, and red felt, embroidery thread in beige, white, red, black, and dark green (optional), zombie mouse |
| Tools: | Scissors, needle |
| Difficulty Level: | Advanced |
Whether it's time for Halloween or you and your cat are just huge fans of "The Walking Dead," these zombie mice will be a sure hit! Though less terrifying and more absolutely adorable, these zombie mice will prove a formidable, handmade foe for your ferocious feline.
You'll need the zombie mice pattern to begin, plus some more advanced sewing skills to finish this DIY toy. While many handmade cat toys require whatever stitches you can make, this one calls for everything from overcast stitches to French knots. If you have the skills, though, we think this toy will be well worth the time.
If you want to simplify it, you can probably tweak the design and make it a bit more basic of a mouse by leaving off some decorative elements.
---
9.

DIY Catnip Shamrocks by Jess Caticles
| | |
| --- | --- |
| Materials: | Green felt, cardboard cutout in the shape of a shamrock, thread, catnip |
| Tools: | Scissors, needle |
| Difficulty Level: | Basic |
If you want to let your cat join in on holiday celebrations, this catnip shamrock is an excellent place to start in making that happen. Not only is it a cute little throw toy for St. Patrick's Day, but it's also a breeze (and super cheap) to make. Plus, with catnip inside the toy, your kitty can have a proper St. Paddy's Day celebration!
You'll likely have all these materials on hand—though you may need to get felt in the correct color – which will make things simpler. Once you've gathered the required materials, it's just a matter of cutting out some shamrock shapes and sewing them together with catnip stuffed inside. Easy!
The website with this plan said it took around an hour to make two of these.
---
10.

DIY Felt Fortune Cookie by Dream a Little Bigger
| | |
| --- | --- |
| Materials: | Tan/beige wool or acrylic felt, white wool or acrylic felt, matching embroidery floss, catnip, poly-fil (optional) |
| Tools: | Scissors, needle, disappearing fabric ink pin, circular shape for tracing |
| Difficulty Level: | Intermediate |
This adorable fortune cookie is another fun DIY in the food-shaped cat toy genre! The kitties these were made for loved them so much, that they only have a couple left, so hopefully, your cat will feel the same way about this cuter than a store-bought toy.
This toy requires about the same number of materials and tools as many on this list, so it shouldn't take long to make. You'll just need some felt in the colors of a fortune cookie, a bit of catnip to put inside (and stuffing if you'd like), and some embroidery floss to sew it all up. This plan requires a blanket stitch, so you might need to know a little more than basic sewing knowledge. Otherwise, this toy is on the simpler side.
---
11.

Fish and Dinosaur DIY Cat Toys by Instructables
| | |
| --- | --- |
| Materials: | Felt, embroidery thread, fluff, catnip (optional) |
| Tools: | Scissors, needle |
| Difficulty Level: | Intermediate |
With this plan, you get two fun cat toys—a fish and a dinosaur. Both are small, making perfect throw toys, and both are fairly easy to make. However, these toys are a bit more intermediate because you'll need some drawing skills to draw a pattern for both toys. You'll also be doing a bit of decorative stitching.
Like many DIY toys out there, the fish and dinosaur cat toys require cutting out a few shapes to sew together with catnip inside. The dinosaur toy will be a bit more complicated than the fish as you need to add a spine and eyes to it, though. Overall, if you have the drawing skills (or know someone who does), the entire project should only be a bit more complicated than most.
---
| | |
| --- | --- |
| Materials: | Felt, heart stencils, catnip, twine, wooden dowel, thread |
| Tools: | Scissors, pins, sewing machine (optional), small drill bit |
| Difficulty Level: | Beginner |
Don't get scared off by the tools needed for these adorable cat teaser wands! This toy is much easier to make than it would seem. And, though the person who created this used a sewing machine, we think using a needle and thread for sewing will work just as well.
Using heart stencils, you'll cut out some shapes, throw in a touch of catnip, and then sew them together. After that, you'll simply need to drill a hole in your dowel to wind your twine through, then you'll have a completed cat wand, and it's time to play!
While this website only stuck with one heart on a string per wand, we imagine you could get a little creative with this toy and add more hearts or even ribbons to make it more fun for your pet.
---
13.

DIY Fluttery Feather Cat Toy by Catster
| | |
| --- | --- |
| Materials: | Felt, satin cord, jingle bell, jewelry jump ring |
| Tools: | Scissors, iron |
| Difficulty Level: | Beginner |
Cats are more than fond of feathers; they adore them. That's why this fluttery-felt feather cat toy is so perfect for your favorite feline. With the addition of a jingle bell, your furry friend will have hours of fun.
This cat toy is straightforward to put together. You'll need to design your own feather shapes, but once you've cut them out from the felt, all that's left is making them more leaf-like, and then putting them together with the jingle bell and cord. In very little time, you'll have a toy your cat loves.
While this one isn't set up as a cat wand, we think you could probably use these in addition to a wooden dowel to make a wand for your kitty. So, get imaginative!
Final Thoughts
Cats love toys, so why not save a few bucks and make them some super-adorable, super-fun toys they'll love? While the idea of making your own cat toys may seem overwhelming at first, most toys are much easier to make than you realize. All you need is a few materials, fewer tools, some time, and a bit of patience and creativity. Happy crafting!
Related Read:
---