10 Amazing Off-Leash Dog Parks in the UK: 2023 Update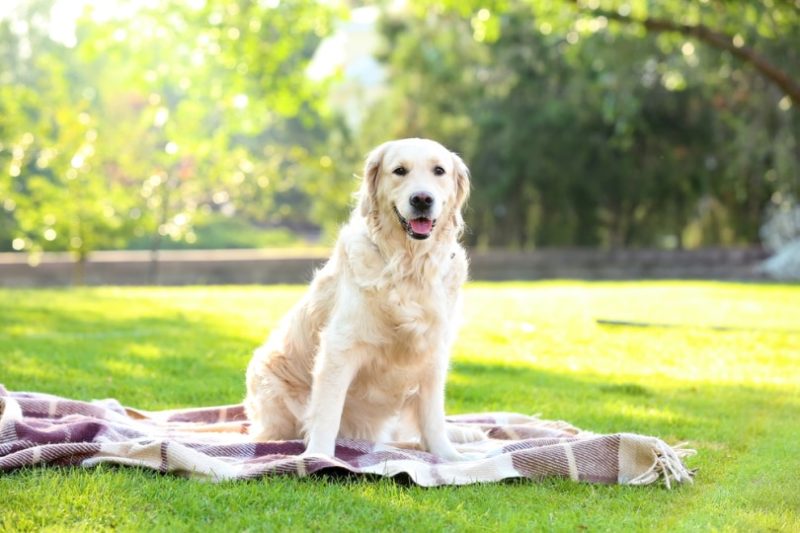 It's no secret that the UK loves dogs, with 34%1 of its households owning at least one. With a dog population of around 13 million2, owners are constantly on the search for amazing off-leash dog parks to give their dogs the exercise, socialization, and adventure they need.
Thankfully, the UK has plenty of green space and many off-leash parks to choose from, so you can opt for one nearby or further away. Some offer all-day access at no cost, while others offer facilities, opening and closing times, and a small cost to help maintain the park. Whatever you're looking for, we're sure to have it listed below.

The 10 Off-Leash Dog Parks in the UK
1.

Greenwich Park
Overlooks the River Thames and the London skyline
A great spot for picnics and activities
Dogs aren't allowed in the Flower Garden, the Wilderness Deer Park, and the Royal Observatory Garden
Always clean up after your dog to avoid a fine
Bring your dog's lead along to enter and enjoy the on-leads areas
---
2.

Inverleith Park
Situated near the Royal Botanical Gardens
Tennis courts, a basketball court, table tennis, and a running circuit are a few activity areas you'll find in the park
Dogs are required to stay on their leads whilst on the different trail routes
Toilets are open to the public
There is usually a mobile café that offers warm drinks and cake at a reasonable price
---
3.

Pembrey Country Park
| | |
| --- | --- |
| 🗺️ Address: | 📍 Pembrey, Burry Port, UK, SA16 0EJ |
| 🕐 Open Times: | Open from 6 am to 10 pm |
| 💲 Cost: | Free for walk-ins but £7.00 for all-day parking between April and September and £4.00 between October and March |
| 🐕 Off-Leash: | Yes |
You can choose to walk your dog on the beach or in the woods
Dogs don't have access to the beach in the months between May and September but are free to run around other areas of the park instead
Dogs are required to stay on their leads in the caravan park section
There are several restaurant options to eat at around the park
It is wheelchair friendly
---
4.

Unleashed Wrenbury Dog Park
This peaceful park has an adventure area that has tunnels, beams, and plenty of other fun structures for your dog to play on and in
There is a lake for swimming and a field for running, but it's your responsibility to make sure that your dog is safe at all times
Owners can sit under a rain shelter while they watch their dogs play
There is plenty of parking available that is free
Each person is allowed to bring a maximum of three dogs to the park at one time
---
5.

Falls Park
This park has a 1.5-mile walk which you can repeat because it's a circular route
Beautiful mountain views, flower gardens, and sculptures
There is a children's play area, a bowling green, football pitches, and hurling pitches, which attract many people and crowds
---
6.

Richmond Park
| | |
| --- | --- |
| 🗺️ Address: | 📍 Richmond Park, Surrey, UK TW10 5HS |
| 🕐 Open Times: | Open 24 hours a day, except November to December and February to March, when they open at 7:30 am and close at 8 pm |
| 💲 Cost: | Free |
| 🐕 Off-Leash: | Yes |
Covers 2,500 acres of land, making it the largest of the 8 Royal Parks
Look out for red and fallow deer that have made this park their home
Dogs are free to run off-lead, except May to July when it's the deer birthing season
Cafes can be found throughout the park, so you can enjoy a morning coffee
---
7.

Walton Hall Park
Beautiful, maintained, and clean
The trail is 3.25km long and a great route to run your dog
Boasts a lake, a small pond, and a children's playground
---
8.

Wiggle Tails Dog Park
| | |
| --- | --- |
| 🗺️ Address: | 📍Berne Ln, Bridport, UK, DT6 6RD |
| 🕐 Open Times: | Open from 6 am to 9 pm every day |
| 💲 Cost: | £6.00 for 30 minutes or £10.00 for 1 hour |
| 🐕 Off-Leash: | Yes |
Secure, safe, and plenty of freedom for your dog to run around
Toys, biodegradable poop bags, and treats are available
There is an area with agility equipment to challenge your dog's mind and body
A perfect spot for dogs who prefer to be alone or aren't fully trained yet
There is seating available for dog owners to enjoy
---
9.

Off-the-Leash Dog Parks
A private park for your dog to run or swim freely without worrying about other dogs
You can enjoy the picnic bench by yourself or with a group of friends
There are three paddocks available within this park—one grassy, one with a natural pond and some agility equipment, and the other with a more advanced agility course
Your hour's slot for £10.00 allows you to bring up to 3 dogs
---
10.

Crystal Palace Park
| | |
| --- | --- |
| 🗺️ Address: | 📍Thicket Rd, London, UK, SE19 2GA |
| 🕐 Open Times: | Open from 7:30 am to 8:30 pm Monday to Friday and 9 am to 8:30 pm on the weekend |
| 💲 Cost: | Free to enter, but you'll need to pay for a few of the activities |
| 🐕 Off-Leash: | Yes |
Beautiful, large park with plenty of entertainment and history
Many dinosaur statues can be found, accompanied by an audio guide that you can download onto your phone
There is a maze with a diameter of around 49 meters that you and your dog can try to sniff your way out of
There are cafes, a national sports center, and a skatepark that your dog won't be able to enjoy, but you can

Conclusion
There are so many wonderful and well-maintained off-leash dog parks around the UK that you and your dog can enjoy. Most of them are free or charge a small fee and offer facilities and activities. Remember that some areas of off-leash parks require your dog to be on their lead in certain areas, so be respectful of the park's rules and follow them. Remember to always bring water for your dog and pick up their poop—try to always leave a park better than you found it.
---