120 Awesome Names for Abyssinian Cats: Ideas for Unique Felines
If you've recently adopted an Abyssinian cat, congratulations are in order. Now it's time to find the right name for your buddy! Abyssinian cats make excellent companions. They're energetic and curious, and most enjoy getting lots of love and attention. Abyssinians are intelligent and are inclined to use their paws to open drawers and doors.
Because they're so curious, Abyssinian cats benefit from having several activities to keep them engaged and keep them out of trouble. These gorgeous, long, lean cats generally weigh between 8 and 10 pounds, and most live for between 12 and 15 years. Below, you'll find 110 great names for Abyssinian cats to help you in your quest to find the perfect name for your companion!
How to Name Your Cat
There's no rush to find a name for your cat. Abyssinians can live close to 20 years, so take as much time as you need and make sure you and your feline are both happy with your choice.
Shorter names are simpler to deal with, particularly when walking around the neighborhood calling your cat's name because they managed to escape right before dinner. Less complicated names are easier for cats to get used to and recognize. Cats respond more readily to names that end with long e sounds.
Try to avoid giving your cat a name that's too close to one that someone else at home already has; it might be difficult for Spot and Mott to figure out precisely who is being called.
You can focus on finding a traditional name that honors someone you love or explore fun TV and movie-inspired choices. Alternatively, you can give your cat a name that has something to do with their appearance or personality.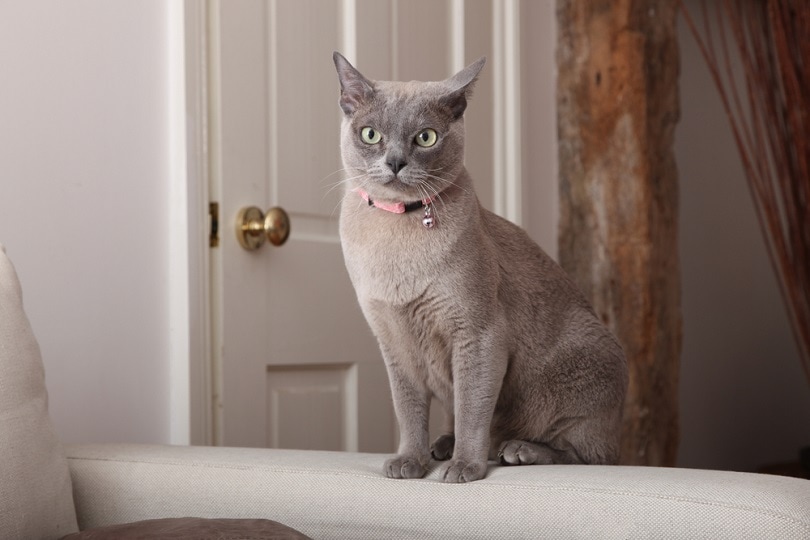 Character and Personality-Based Names
Abyssinian cats are known for having incredibly active, playful personalities. The following names are great for male and female cats with plenty of get-up-and-go!
Batman
Chaos
Dancer
Dash
Flash
Frisky
Havoc
Hurricane
Lightening
Mischief
Naughty
Jetson
Radar
Garfield
Rascal
Ruffian
Rocket
Speedy
Spirit
Trouble
Wild Thing
Wiz
Zippy
Dennis (The Menace)
Sly
Goofy
Felix
Tigger
Ramona
Zelda
Traditional Male Names
If you're interested in giving your new companion a relatively traditional name, there are several tried and true options to choose from!
Kermit
Jack
Dudley
Hugo
Oliver
Leo
Charlie
Echo
Sam
Sunny
Earl
Jasper
Ames
Asher
Augustus
Duke
Booker
Buddy
Chester
Cletis
Comet
Cyrus
Dewey
Edgar
George
Harold
Heathcliff
Hunter
Julius
Knute
Traditional Female Names
Traditional names never go out of style, so they're great options if you're looking for a timeless choice.
Virginia
Lily
Angel
Missy
Bella
Zoe
Magnolia
Erin
Nala
Amelia
Charlotte
Fiona
Ivy
Summer
Juno
Princess
Lola
Minnie
Penelope
Scarlett
Stormy
Violet
Autumn
Magnolia
Penny
Chloe
Daisy
Anna
Sophie
Tallulah
Popular Culture-Inspired Names
From TV shows like Yellowstone to movies like The Lion King, there are many places to turn for pop-culture-related names for cats with all sorts of personalities.
Ariel
Elsa
Belle
Simba
Lilo
Max
Nala
Buzz
Rex
Luca
Hawkeye
Sylvester
Tom
Cosmo
Oscar
Rocky
Sherlock
Boo
Elphaba
Lucifer
Indiana (Indiana Jones)
Tinkerbell
Hermione
Sabrina
Woody
Uhtred
Olivia
Walker
MacGyver
Sutton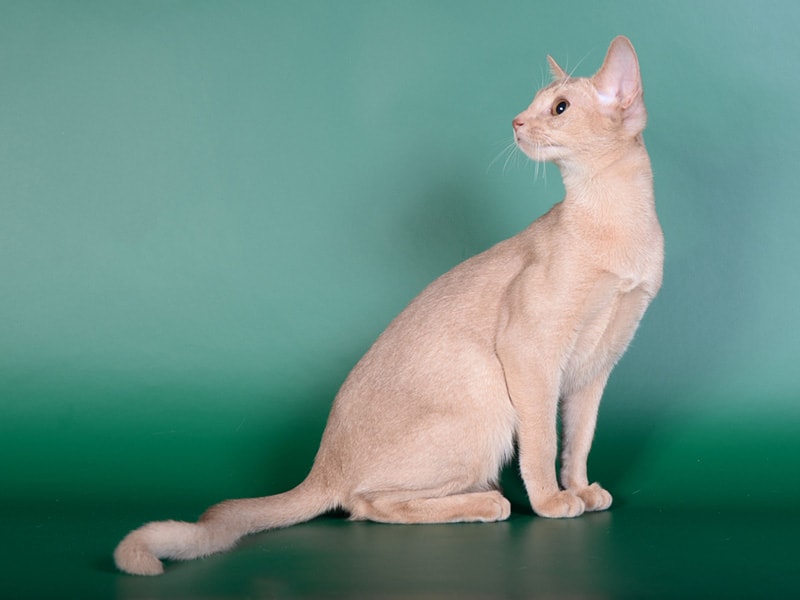 Conclusion
After the excitement of bringing a new cat home has settled down, and your kitty has started getting used to their new forever home, it's time to start thinking about names for your friend. When selecting a name for your Abyssinian cat, you have several places to turn for inspiration, from popular-culture-inspired options to more traditional ones. Take your time when making a decision; It's an important choice, and there is no hurry. We're confident you'll find a name that your Abyssinian will adore.
---