11 Shocking Australian Pet Adoption Statistics & Facts (Updated in 2023)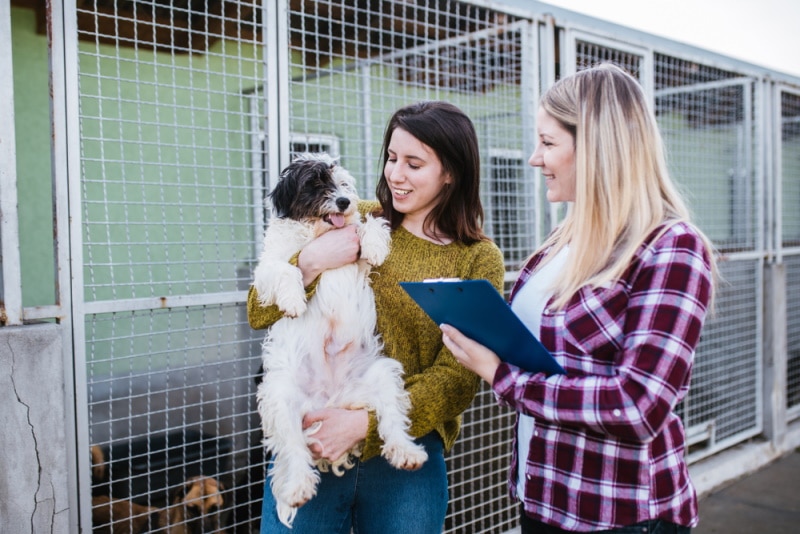 For better or worse, pet adoption trends shifted considerably in Australia over the past few years. Ownership surged when lockdowns gave housebound non-owners all new reasons and chances to look for companionship in adopted dogs and cats. Now, 28.7 million animals reside across 6.9 million homes, an impressive increase of roughly one million new households with pets since 2019.
Amid the upheaval of the pandemic, pet ownership was a rare positive. But as new stressors come into focus, it's clear that animal shelters and potential pet adopters still have plenty of challenges ahead. Let's explore the state of animal ownership in Australia with these 11 shocking facts and statistics on pet adoption.
In this article we will cover the following:
The 11 Australia Pet Adoption Statistics & Facts
RSPCA Adoption Statistics
1.

The RSPCA received 94,828 animals in 2021–2022, the lowest number in over 25 years.
(RSPCA)
It has certainly been a strange couple of years for animal shelters, which isn't necessarily bad. On the contrary, the RSPCA received only 94,828 animals in 2021–2022, their lowest number since at least the 1995–996 fiscal year. For perspective, the animal welfare organization's highest received number was 161,994 in 2007–2008.
The RSPCA's national animal shelters took in only 19,221 dogs and 35,571 cats, the lowest on record in both categories. Interestingly, the organization set another record with the highest number of "other animals" received at over 40,000. These include horses, livestock, small animals, and wildlife.
The pandemic adoption boom may have something to do with the cat and dog receival decrease. But RSPCA animal receivals have been falling since 2016–2017. Since the 124,146 animals received in 2018–2019, each successive year has set a new record low for the organization.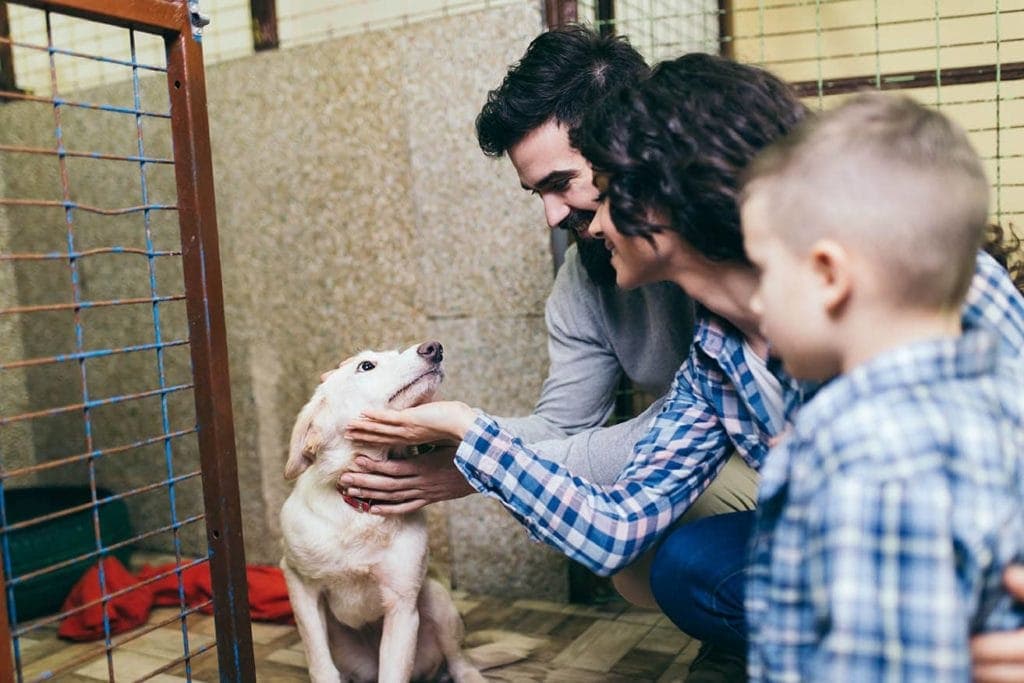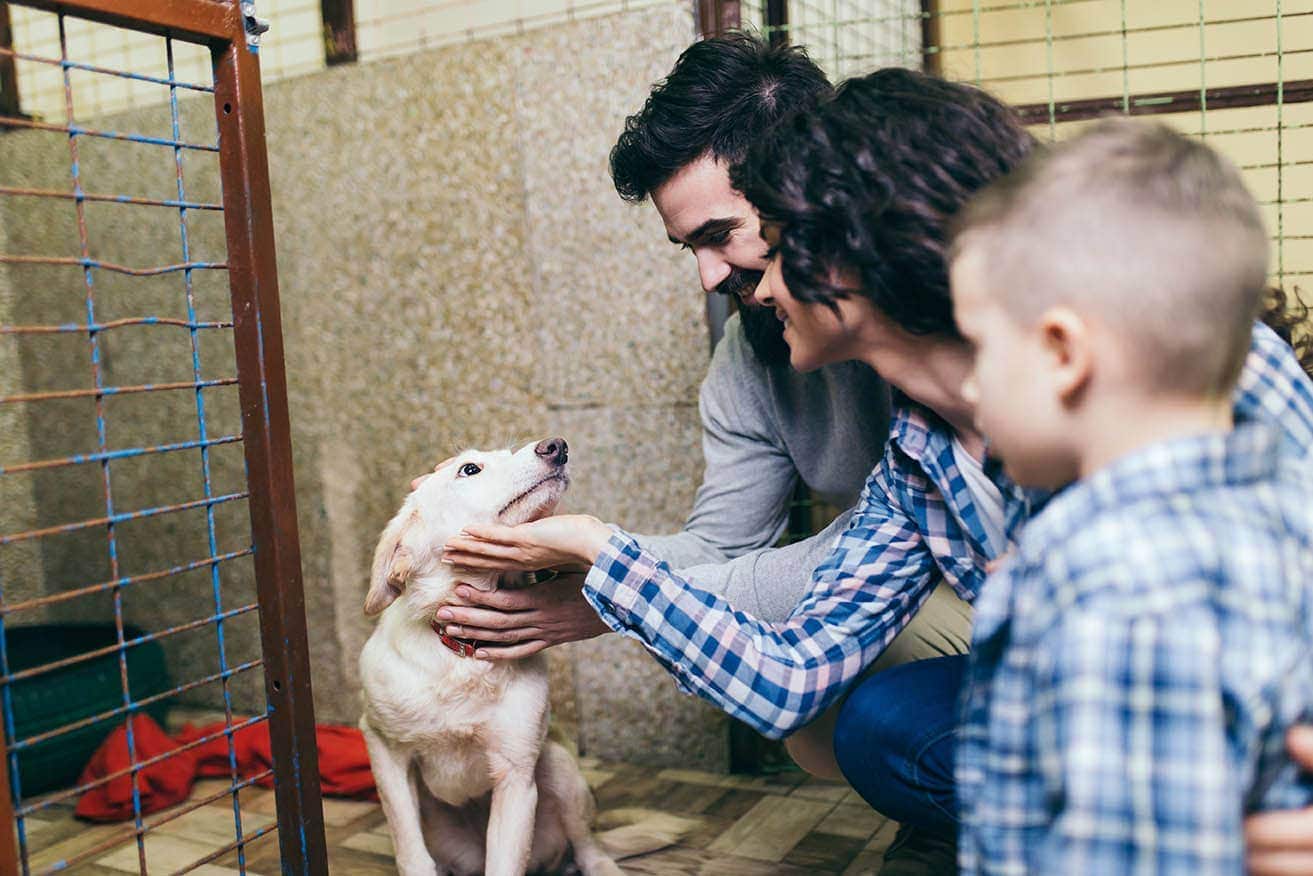 ---
2.

The RSPCA released 67% of its cats and 72% of its dogs to homes in 2021–2022.
(RSPCA)
While receivals have fallen in RSPCA facilities, so too have adoption numbers. The 16,737 dogs live-transferred in 2021–2022 was another record-low number for the RSPCA. But sadly, dog release rates at 72% still outpaced cat release rates, which stood at only 67%. Despite the organization's efforts, nearly 13% of dogs and over 18% of cats underwent euthanasia during that time.
The release rate is similar, but the manner of adoption highlights significant differences between cats and dogs in Australia. While roughly 35% of dogs returned to their owners, only 6% of cats went back home. A high rescue percentage has caused euthanasia to decrease significantly over the last two decades. But many believe a lack of microchipping, registration, and desexing still needlessly dooms thousands of cats.
---
3.

RSPCA cat and dog adoptions have been decreasing since 2019–2020.
(RSPCA)
The RSPCA's live release rates seem to be holding steady, but its reclaim and rehome percentages for cats and dogs have declined since 2019–2020. Dog euthanasia rates have risen since the prior fiscal year. Meanwhile, the number of cats and dogs listed as "currently in care" has increased over the past two years.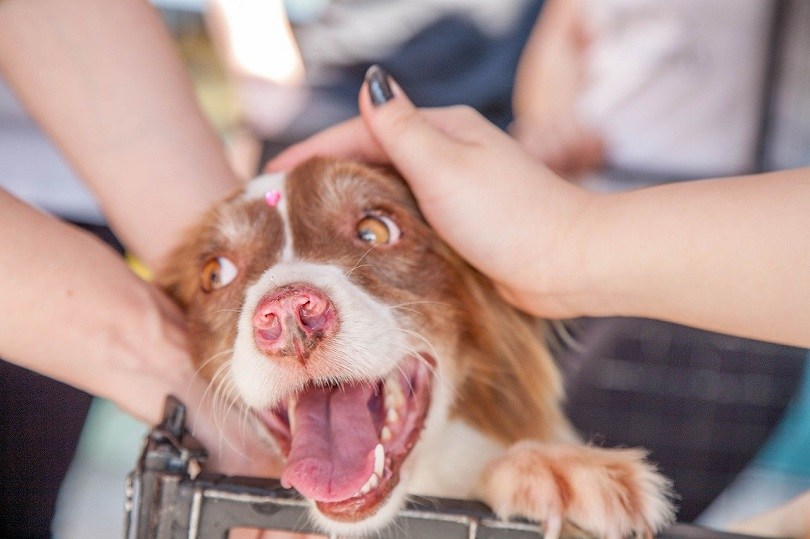 Pet Acquisition Statistics & Facts
4.

Nearly 39% of Australian pet owners adopt from animal shelters.
(Budget Direct)
Shelters are the number one choice for people acquiring pets in Australia. But although nearly 39% of Australians adopted from a shelter, breeders came in a close second at 37.8%. Another 18.1% of pets were gifts, and 5.5% came from an adoption agency.
When looking at the 2022 Pets in Australia survey from Animal Medicines Australia, it appears that less than 20% of the country's dogs came from shelters. Breeders are roughly twice as in demand.
Preferences have fluctuated over the years, yet people are generally becoming pickier about their breed. While mixed breeds briefly took the top spot in 2019, purebred dogs are currently the most popular at 44% (mixed breeds are 39%).
Meanwhile, designer breeds, including Cavoodles and Labradoodles, are steadily becoming more popular. They accounted for around 8% of pet dogs in 2016, but that jumped to 17% by 2022. As roughly 56% of designer dogs come from breeders or pet shops, their growing popularity gives more buyers less incentive to visit the shelter.
---
5.

More than 40% of people under 45 prefer to get pets from breeders.
(Budget Direct)
Shelters have a slight edge in popularity, but that may not last long if adoption habits are generational. Australians over the age of 65 are prolific adopters. Half receive their pets from shelters. More impressively, 18.8% go through adoption agencies, making them even more popular than breeders, which only 18.6% of seniors use to acquire pets.
Unfortunately, younger owners offset those exceptional adoption rates. Among those between 18 and 24, 42% went through breeders to get their pets, which is more than the number that went through shelters and adoption agencies combined.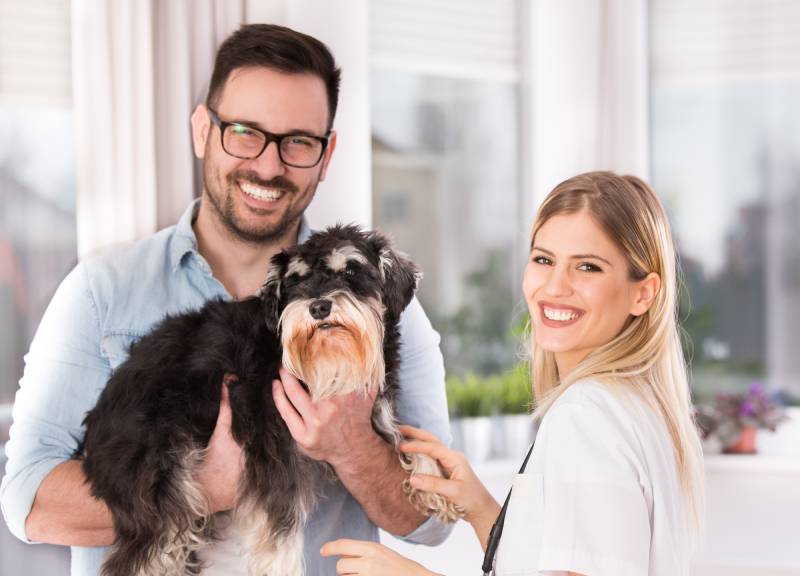 Pet Adoption Rates
6.

Rodents find homes quicker than any animal.
(PetRescue)
You'd think that in a country where nearly half of all households have at least one dog, they would be the quickest to rehome. But cost and responsibility get in the way of rash decision-making, so dogs are generally available for adoption for at least three weeks before finding a place.
Regarding house pets, the smaller the animal, the quicker the adoption. While cats and dogs take a few weeks, Australians only let rodents hang around on the market for an average of seven days, which is the fastest adoption rate for any animal. But since small mammals only cost an average of $16, it might make sense that they would be subject to more impulsive buying.
---
7.

NSW had the most dog adoptions of any state.
(PetRescue)
New South Wales has one of Australia's most active pet markets, yet its most populated state has still lagged behind Queensland in its adoption numbers. But for the first time since 2013–2014, NSW took the number one spot in total dog adoptions after an impressive upswing from the year before.
The improvement in adoption numbers is significant. In early 2022, the Companion Animals Amendment (Rehoming Animals) Bill passed, outlawing the "convenience killing" of animals before giving animal welfare organizations a chance to help them.
NSW has traditionally had one of the highest euthanasia rates of any state. In 2021–2022, the RSPCA's reported dog euthanasia rate was roughly 23%, far outpacing Queensland, the second-highest state for euthanasia at 11%. While dogs spend more time in NSW shelters compared to last year, the government hopes it will see a permanent reduction in unnecessary animal deaths.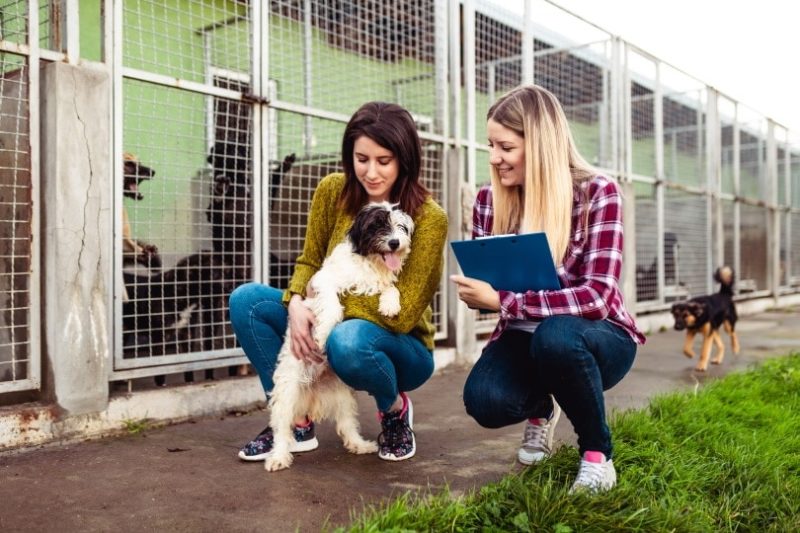 ---
8.

The ACT has a faster pet adoption rate than any other state.
(PetRescue)
While adoption speeds have been slowing considerably across the country, the Australian Capital Territory continues to set a high bar for turnaround. According to PetRescue, the ACT's median time to adoption was only 3.2 days for dogs and cats, starkly contrasting the country's 15.5-day median for cats and 21-day median for dogs.
Alongside a fast adoption rate, the ACT also posts excellent adoption percentages. The territory's RSPCA facilities returned/rehomed nearly 88% of their dogs and over 78% of their cats. At under 8%, their euthanasia rates were among the lowest in the country.

Adoption & Ownership Demands
9.

Only 73% of dog owners and 62% of cat owners paid for their pets in 2022.
(Animal Medicines Australia)
Whether you're buying it from a breeder or adopting from a shelter, getting a pet can be a pricey ordeal. If you can get it for free, making the decision becomes a lot easier.
Unfortunately, free pets have been less common in Australia in recent years. In 2016, 30% of Australian owners got their dogs for free, while a whopping 52% of cat owners paid nothing for their pets. But by the time the pandemic pet boom hit its peak in 2021, only 11% of dogs and 30% of cats were free.
Supply and demand didn't give shelters much reason to give away pets from 2020–2021. Percentages saw an uptick in 2022, as 27% of dogs and 38% of cats went home for free, indicating a slowdown in the adoption frenzy. As more shelters struggle to keep up with the influx of return inquiries, discount or free pet events will likely become more common.
---
10.

The average cost of getting a dog or cat is six times higher than in 2013.
(Animal Medicines Australia)
The cost of getting a pet in Australia has gotten out of reach for more prospective owners, especially following the pandemic. Prices swelled from 2020–2022, with the average price of dogs and cats nearly doubling since 2019.
Yet, pet prices in Australia had already increased for years before the pandemic shutdowns. In 2013, the average cost of a cat was $119, while the average for a dog was $313. Three years later, prices for both had risen by roughly $200.
Minor price increases came over the next three years, but after 2019, average costs blew up, nearly tripling in only 3 years. By 2022, the average price of a dog was $1,793, and the average for cats jumped to $804, a roughly six-fold overall price boost in less than 10 years.
---
11.

Ongoing and initial ownership costs are the primary reasons Australians don't adopt pets.
(Animal Medicines Australia)
In 2022, those high initial prices were the number one factor stopping people from adopting a new pet. Interest in owning a pet hasn't changed significantly over the years, but 59% of non-owners now note that price is a critical limiting factor.
Before the pandemic, the biggest issue for non-owners was an unsuitable home or lifestyle for pets, with rental property restrictions being a distant second. While those worries are still two primary barriers for prospective buyers, the financial costs are now top-of-mind.
Among current non-owners, 59% worry about the price of getting a pet, a significant jump from 42% in 2019. Meanwhile, owners shifted from worrying primarily about the responsibility of having a pet to thinking about the ongoing and initial costs of ownership.
The concerns are well-founded. Ongoing costs are rising almost as fast as pet prices, with the annual household spending for cat and dog food alone being over three times higher in 2022 than in 2019.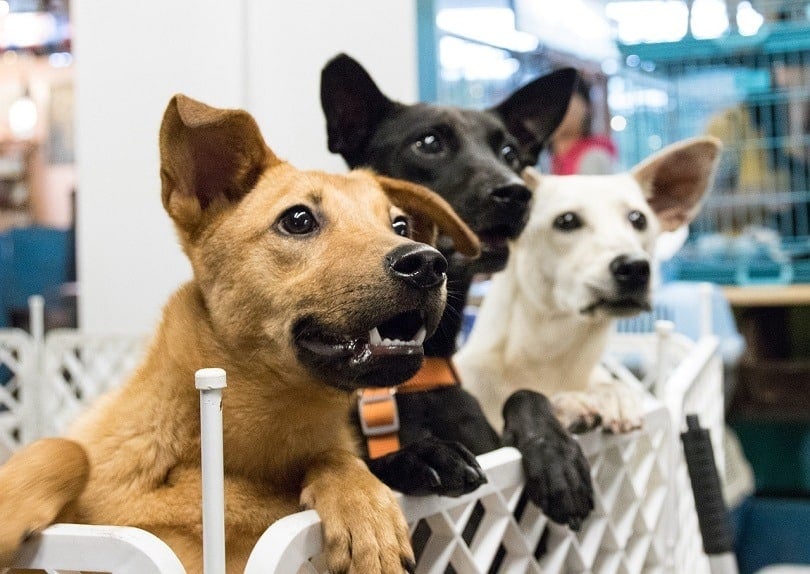 Frequently Asked Questions
What Are the Current Struggles with Pet Adoption?
Economic and social strains at home are ending up in the animal shelter as more Australians look to surrender their pandemic pets. The rising cost of living and ownership, paired with a tight housing market, has left many unable to afford their pets. For others, particularly first-time owners, buyer's remorse is setting in, as many realize pets don't fit their busy lifestyles anymore.
Why Are Most Australians Getting Pets?
Being cooped up inside left plenty of Australians needing help to stave off pandemic-induced loneliness. Unsurprisingly, the top reason for getting pets in 2022 was to bring a friend into the house. Small mammals and fish primarily provided relaxation, but 52% of dog owners, 44% of cat owners, and 29% of bird owners pointed to companionship as a critical reason for getting their pets.
(Animal Medicines Australia)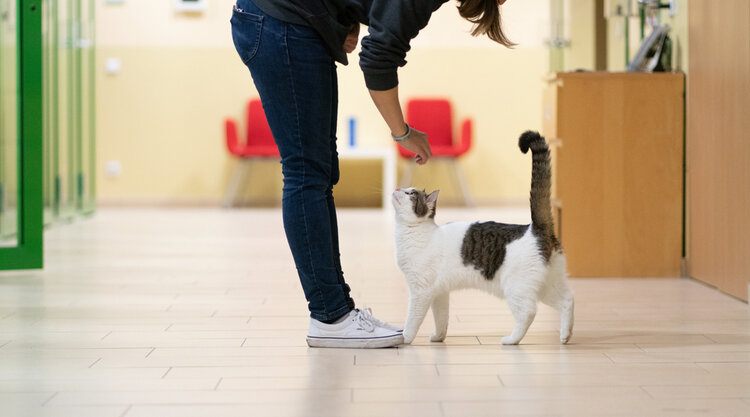 What Are the Benefits of Adopting a Pet?
Adoption has always been an inexpensive, efficient, and safe way to acquire a pet in Australia. Shelter dogs and cats are roughly a quarter of the cost of breeder pets. Most have already undergone microchipping, desexing, and preventative medical care, and many older animals even have basic house training. You'll save time, money, and trouble with a low-maintenance, well-trained adopted pet.
With so many animals entering shelters following the pandemic, it's an incredible time to adopt. Shelters are stressed, and discounts and drives could be more commonplace as they reach capacity. Potential owners can enjoy excellent deals alongside a wider choice of animals. Rising surrender rates are putting more purebred and designer pets in shelters, giving adopters a better chance of finding their ideal animal.
Conclusion
It's a hard time to own a pet in Australia, but it's an excellent time to adopt. Animal shelters need as much help as the animals they host, giving residents across the country a chance to make a positive difference for numerous people and pets. Considering the current urgency, selection, and support from welfare organizations, there's no reason the shelter shouldn't be the first stop when searching for a new pet.
---
Featured Image Credit: hedgehog94, Shutterstock