10 Australian Pet Food Industry Statistics & Facts: Updated in 2023
Note: This article's statistics come from third-party sources and do not represent the opinions of this website.
Australia has a sizable pet population and to feed these pets, it also has a pretty sizable pet food industry. Most pet parents in Australia feed their animals some form of commercial food. Therefore, the pet food industry is sizable.
Still, how the industry is divided up and how much it's expected to grow might surprise you. Let's take a look at some potentially surprising statistics.
Top 10 Australian Pet Food Industry Statistics
Segmentation and Value
1.

It's expected that the Australian Pet Food Market will reach $2.9 billion by 2025.
(Business Wire)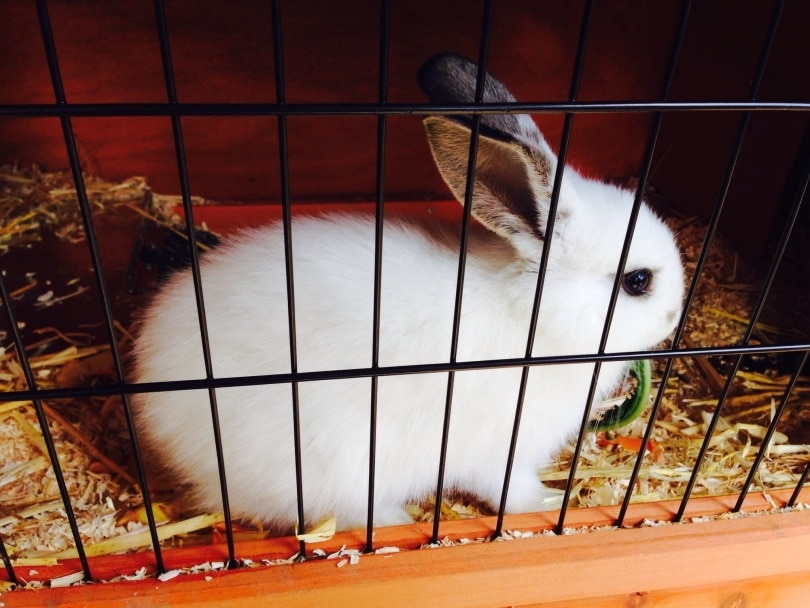 Pet food is one of Australia's biggest sectors of spending for pet owners. Of course, our pets have to eat, so it makes sense that practically every pet owner spends a decent amount of money on pet food. As the number of pets rises, it's expected that the pet food industry will become bigger, too.
---
2.

Vegan and grain-free food are gaining prominence in the industry and tend to be more expensive.
(Business Wire)
Another reason the pet food industry is increasing is the inclusion of premium foods, such as grain-free and vegan foods. Often, these tend to be more expensive than other foods. Therefore, when pet owners switch to these premium foods, they spend more on food overall. This trend may increase in future years, which will increase the market size of the pet food industry further.
---
3.

Dogs have the biggest segment of the market, fueled by continued dog adoption.
(Business Wire)
The dog population is the biggest in Australia, so it also makes sense that the most common food sold is dog food. As you'd expect, cat food follows up second. "Other pet food" remains in third place, but it is far behind cat and dog food.
What Kind of Pet Food?
4.

Most dog food sold is dry dog food, which is expected to hold this lead for years to come.
(Business Wire)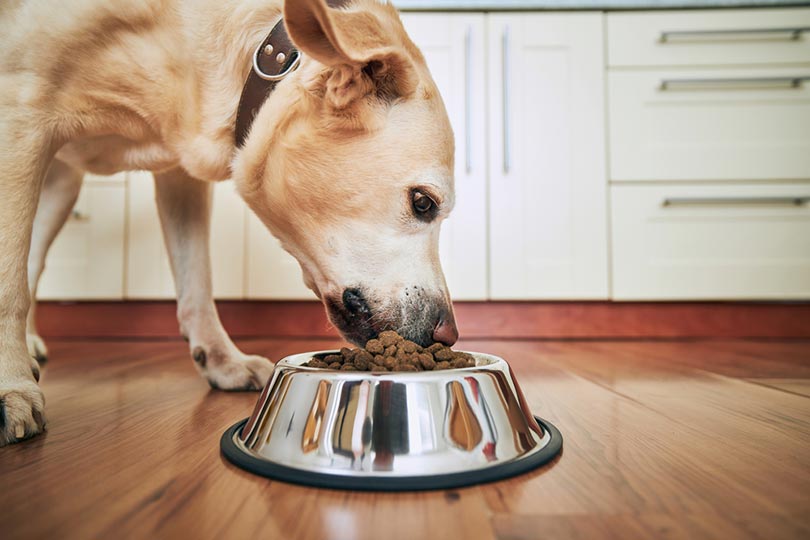 Most owners purchase dry food, especially when purchasing for a dog. However, this trend isn't as noticeable in the cat sector. Feline food is more evenly split between dry and wet food. However, for dogs, the large majority are fed dry food.
---
(Government of Canada)
Premium pet food is now the most popular option. A few years ago, premium and mid-cost pet food were neck-and-neck. However, premium pet food is about twice as popular as middle-of-the-line pet food. Furthermore, budget pet food has an even lower market share.
---
6.

Chicken is one of the most popular dog food flavors, followed by beef.
(Government of Canada)
Chicken is easily the most popular dog food. It makes up much of the market share, especially if you count blends. Many pet foods have at least some chicken flavors, even if the recipe includes other meat ingredients. As you'd expect, the most popular dog food ingredient is chicken meat.
---
7.

Unusual ingredients are becoming more and more popular.
(ABC)
Atypical pet food ingredients are becoming more and more popular. For instance, many chews and foods now contain pig snout or ears. Furthermore, insects are now being utilized more and more often. While these foods haven't caught on yet, environmentally-conscious consumers are drawn to them.
Where is the Pet Food Purchased?
(Government of Canada)
Mars INC is easily the most popular pet food brand. They own various lines, and many consumers often don't know that this same brand owns their favorite pet foods. After Mars INC, Nestle is the most popular. However, it holds about half the market share that Mars INC does.
---
9.

Like many products, there has been an increase in online purchases by about 200% since July 2021.
(Global Pet Industry)
Many consumers are now purchasing their pet food online. Often, these purchases are from online retail stores. However, purchasing directly from the company is becoming more and more popular.
---
(Government of Canada)
Despite recent changes, many people still purchase pet food at retail stores. Typically, supermarkets are the most common retail store to purchase pet food. However, they have declined in recent years. On the other hand, purchasing food at non-retail locations like vet clinics has increased.
Frequently Asked Questions About Pet Food in Australia (FAQs)
Is there a shortage of pet food in Australia?
The increase in pet adoption has left the pet food industry scrambling to keep up with demand. Even though we're years after the pandemic, it is still difficult to find pet food in some areas. Furthermore, shortages have only made this problem worse. Many pet food companies are struggling to find ingredients and packaging materials. Plus, even if pet companies tried to import pet food (which is very popular), shipping is complicated and often takes longer.
How big is the pet food market in Australia?
The pet food market is currently worth about $2.9 billion. However, much of this is made up of imported pet food. While some production does occur in Australia, most pet food is made out of the country. This fact is even more true due to manufacturing issues in Australia, which has led to many companies importing more food.
How much pet food is sold per year in Australia?
About $3 billion worth of pet food was sold in Australia in 2021. This number is expected to continue to rise, though perhaps not as fast as it did in the last few years. As the pandemic has lifted and people have become busier, pet adoption has begun to slow down. However, it is still going strong in many areas.
Therefore, we expect this trend to continue for some time. The pet food industry is only growing as many consumers turn to premium foods.
What is the fastest-growing segment of the pet food industry?
Dog adoption has increased substantially. Therefore, dog food is easily the fastest-growing segment currently. However, premium pet food is becoming increasingly important. Likely, this growth is driven by a process known as humanization, which happens when humans assign human-like characteristics to their pets. In other words, humans think that dogs like to eat premium foods, as many humans do.
Therefore, more and more owners are purchasing these premium foods for these dogs. Of course, we don't know if the dogs like them more.
Conclusion
During Covid-19, pet adoption increased in Australia. The pet food industry has also increased to feed all those pets. The largest segment of this market is dog food. This makes sense because there are more dogs than other pets in Australia. The next largest segment is cat food, which is also pretty substantial.
Out of all the dog food sold, most of it is dry food. Most cat food sold is also dry food, though pet owners are more likely to feed their cats wet food than their dogs. Other pet food sales do happen, but they do not come close to cats or dogs.
Most people still purchase their dog food at a retail store, like a supermarket. However, purchasing at non-retail locations like vets is becoming more popular, too. Furthermore, many people also purchase their food online.
---