10 Incredible Australian Veterinarian Statistics & Facts: 2023 Update
Note: This article's statistics come from third-party sources and do not represent the opinions of this website.
While many people in Australia enjoy free healthcare, pet owners must pay vet expenses out of pocket. Of course, there is also a huge veterinary industry to help care for these pets. Not only do your average vet offices exist, but medication producers and specialists also must care for Australian pets.
There are tons of statistics surrounding this industry. However, some of these statistics are more surprising and eye-opening than others. Let's look at some of the most interesting Australian veterinary statistics.
The 10 Australia Veterinarian Statistics
How Many Vets Are There and Where Do They Work?
1.

There are 13,993 registered veterinarians in Australia.
(Frontiers in Veterinary Science)
You must be registered and licensed in Australia to work as a vet. Currently, there are almost 14,000 people that fit into this category. This statistic doesn't include those with degrees in the veterinary field who are not currently registered. In other words, this only includes active vets.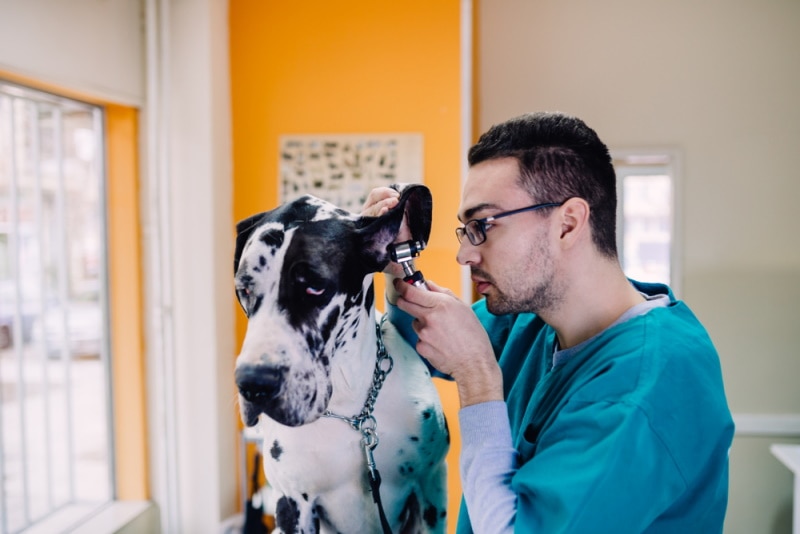 ---
2.

The number of veterinarians is expected to grow over the next few years as the number of animals in Australia increases.
(Frontiers in Veterinary Science)
The veterinary industry is expected to increase more than the average career in Australia. The number of pets owned in Australia is increasing. Therefore, it's expected that the number of vets needed to take care of them will increase, too. Now would be a good time to get into this career, as the demand will likely increase.
---
3.

47% of vets work outside of a capital city, which is higher than the job average in Australia.
(Labour Market Insights)
Many vets have offices outside of the major cities. This is higher than the average for Australia, where only 38% of the population lives outside major cities. Therefore, you're more likely to live in a rural area as a vet than as a member of another profession.
The Job of a Vet
4.

Most vets work in a small animal practice, though some do work with larger animals like livestock.
(Labour Market Insights)
Just over half of vets only work with small animals. Likely, most of these vets are in major cities, where larger animals aren't found. Only 6% work with larger animals exclusively, usually as an employee of a larger farm. Around 16% of veterinarians work with both large and small animals. These vets likely live somewhere rural and run their own practice.
---
5.

There seems to be a decrease in veterinarians visiting farms and working with large animals, as many farms have not employed a veterinarian for some years.
(Frontiers in Veterinary Science)
With that said, many smaller farms report a decrease in veterinary hiring. Therefore, vets visiting these smaller farms are also decreasing. Many have likely turned towards companion animals for monetary reasons, as there isn't as much of a need for vets that only work on larger animals as there was years ago. This trend is expected to continue.
---
6.

72% of veterinarians work full-time at an office.
(Frontiers in Veterinary Science)
The majority of registered vets work full-time at an office. That leaves the remaining percentage to work part-time, usually, at an office they do not own. Some vets may also work part-time for larger companies or as on-call vets in rural areas. Either way, about 28% of vets do not meet full-time requirements.
---
7.

Full-time workers work an average of 46 hours a week, though a third of workers regularly work overtime.
(Labour Market Insights)
Out of all the full-time vets, the average number of hours worked each week is 46. This is about average in Australia, where the average full-time worker works 44 hours weekly. However, about a third of veterinarians regularly work overtime, whether paid or not. Therefore, some vets are working much more than this.
Who Are They?
8.

Most vets have only a bachelor's degree. However, about 16% also have a graduate degree.
(Labour Market Insights)
To work as a vet in Australia, you must have a bachelor's degree. Therefore, the large majority of vets do have a bachelor's degree. However, another 16% of vets also have a graduate degree of some sort. On average, vets are more educated than the average citizen in Australia.
---
9.

Most vets are between the age of 25 and 34. However, the median age is 39.
(ABS Census 2016)
The largest share of veterinarians is between the ages of 25 and 34. However, there are many older vets as well. These older vets push the median age to 39, even if they make up the minority of vets. It appears that many vets do not retire at an early age and may even work later into their senior years.
---
10.

Females comprise 61% of the workforce, which is higher than the average of 48% in other fields.
(ABS Census 2016)
The veterinary field is mostly female, unlike other occupations in Australia. The average of all job fields is about 50/50 regarding gender. However, females are more likely to go into the veterinary field than males.
Frequently Asked Questions About Australian Veterinarians
How much does a veterinarian earn in Australia?
The average veterinarian earns about $108,829 in Australia. Entry-level positions start at around $95,000 a year, while more experienced veterinarians may earn up to $132,000. That's about $55 an hour. After taxes, the average veterinarian makes about $80,000.
Of course, many factors go into costs. Where the vet works, their experience, and their education determine how much they are paid.
---
How long is vet school in Australia?
It takes between 5 and 7 years of study to become a vet in Australia. All vets must have at least a bachelor's degree. However, extra study is often done beyond this. You must also be registered and licensed to work as a vet, even if you successfully complete your degree.
Different individuals may take varying amounts of time to complete their course of study. Often, the number of courses you take at a time is largely up to you. However, to be a full-time student, you must take a minimum number of courses (though you can usually take more).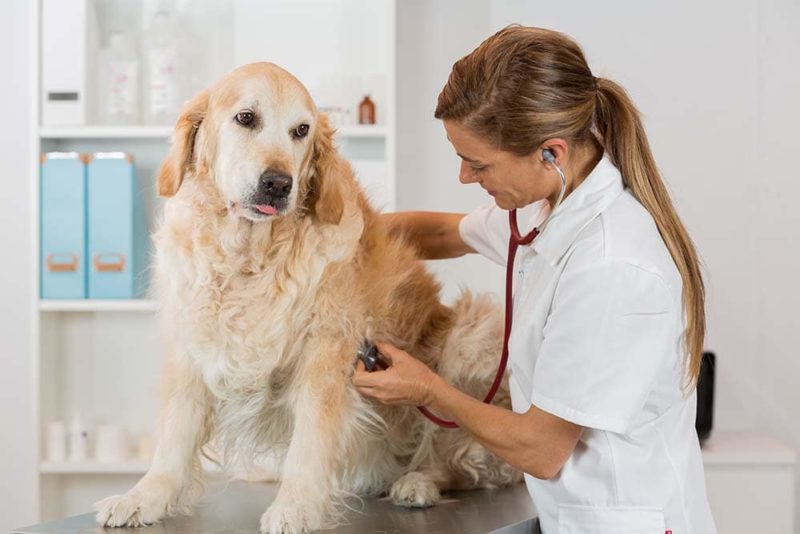 ---
Is it worth being a vet in Australia?
Being a vet can be a good decision if you're passionate about animals. However, vets do not earn much more than the average salary in Australia, especially after taxes. Furthermore, the job can be stressful, and a decent amount of education is required. Therefore, being a vet isn't as lucrative as many seem to believe.
---
What is the best vet school in Australia?
The best vet school in Australia is currently the University of Melbourne. However, that doesn't mean every hopeful vet student needs to attend this school. You should also consider other facts about the university—not just the quality of its program. For instance, how much the school costs and how far away you are from the school also matter.
You should also consider the culture of the campus, which may or may not align with what you're looking for.
---
Are vets in demand in Australia?
Yes. The veterinarian field is expected to grow more than other fields. Mostly, this is because pet ownership is increasing. As more people adopt pets, the need for vets to care for those pets increases. Therefore, vets are going to be needed more and more in the coming years.
Conclusion
Veterinarians are in demand in Australia, despite there already being about 14,000 vets in the country. Due to the increase in pet ownership, now would be a great time to become a vet. However, all vets must have at least a bachelor's degree, which often takes between 5 and 7 years to achieve. Vet school is extremely demanding and can be hard to get into.
However, more and more people are still going into the vet field. The average vet is around 39 years old, though many of them are between 24 and 35. Many vets also live outside of major cities. Therefore, this career may be a good choice if you are interested in living outside of an urban area.
See Also:
---