7 Best Goldfish Tanks in 2023 – Reviews & Top Picks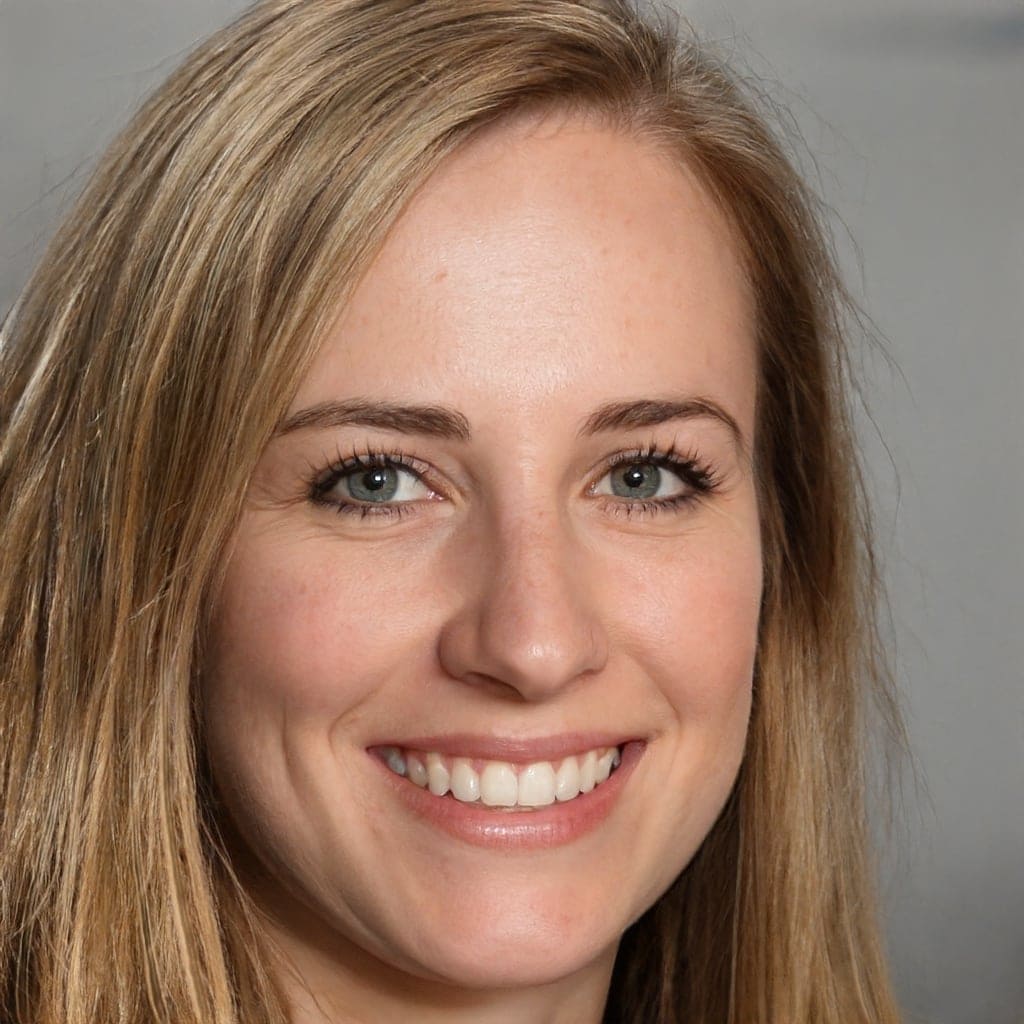 Are you in the market for a new aquarium for your goldfish, but exhausted and overwhelmed by all the options out there?
There are tanks of all sizes and shapes made from different materials. Some aquariums come with everything you need while others come with the bare minimum. If you have a vision for your goldfish's home, or you're curious to see what products are available, we're here to help!
We've put together reviews of our 7 favorite goldfish aquarium products, including our best overall pick, our best value pick, and our favorite premium product. These reviews are meant to help you find the perfect tank for your goldfish, home, and lifestyle.

A Quick Comparison of Our Favorites
Rating
Image
Product
Details

Best Overall

Koller Products Tropical 360 View Aquarium

Acrylic is lighter
3 sizes available
Color-changing LED lights
Check Price

Best Value

Aqua Culture 10 Gallon Aquarium

Low-profile hood with LED light
Glass is easy to clean and sturdy
10-gallon size allows for multiple goldfish
Check Price

Premium Choice

Marina LED Aquarium Kit

Includes aquarium guide
Lid with LED lighting
Glass does not scratch and is easy to clean
Check Price

GloFish Aquarium Kit

Produces cool effect with LED light
Seamless edges
Plastic is shatter-resistant
Check Price

Fluval Spec III Aquarium Kit

Chic
modern design
Powerful LED light
Three-stage filtration
Check Price
The 7 Best Goldfish Tanks Are
1.

Koller Products Tropical 360 View Aquarium – Best Overall
The Koller Tropical 360 View aquarium comes in 2-gallon, 3-gallon, and 6-gallon sizes and is a wonderful tank option for 1-2 small goldfish. As the name suggests, this tank offers a 360-degree view of your tank so you can see your fish from all sides! The tank is made from acrylic, which is shatter-resistant and much lighter and clearer than glass.
This kit comes with everything you need to get started, including a lid, filter, and your first filter cartridge. The lid features color-changing LED lights you can adjust to 7 different colors. The low price point on this kit combined with all of these features makes the Koller Products Tropical 360 View Aquarium the best overall goldfish tank for this year!
Acrylic is lighter and clearer than glass
Low price point
Kit includes filter and cartridge
3 sizes available
360-degree view of your fish
Color-changing LED lights
Lid keeps your fish safe from other pets
Acrylic scratches easily
Goldfish may outgrow smaller tanks quickly
---
2.

Aqua Culture 10 Gallon Aquarium – Best Value
The Aqua Culture 10 Gallon Aquarium kit is the best goldfish tank for the money! It is spacious enough for multiple or larger goldfish and allows room for smaller goldfish to grow. The kit includes a hood with LED light, filter, filter cartridge, and samples of Tetra fish food and water conditioner, all for a great price point.
The hood included with this tank is low-profile, a far cry from the bulky tank hoods many tanks had for decades. There is a small cutout in the middle of the tank hood that allows for easy feeding and water treatment, but also may allow other pets access to the tank.
This tank is glass, so it is not shatter-resistant, but it is heavy enough that it will not easily be knocked off of a surface. For the reasonable cost of this kit, you can have a good-quality tank setup for your goldfish and room for them to grow!
Low-profile hood with LED light
10-gallon size allows for multiple goldfish
Kit includes filter and filter cartridge
Kit includes samples of food and chemicals
Glass is easy to clean and sturdy
Hood opening allows for easy access for feeding
Small opening in hood may allow other pets access
Not shatter-resistant
---
3.

Marina LED Aquarium Kit – Premium Choice
The Marina LED Aquarium Kit is an excellent kit for beginners, but it is on the pricey side. If you are a first-time fish keeper and aren't sure if you want to stay with the hobby, the price point on this may not make it your best choice.
This kit comes with everything you need to get started right, including an aquarium care guide. The tank is a 20-gallon glass tank, giving you plenty of space to start with a few goldfish or graduate your medium-sized goldfish from a smaller tank. The kit also includes a filter with filter pads, mesh fish net, fish food, water conditioner, and a biological supplement of beneficial bacteria to help cycle your new tank.
The tank has a lid with LED lighting, but it does not change color and only mimics daylight. Glass means this tank is heavier than the first two and will have some visual distortion at certain angles. It will shatter if dropped but is easy to wipe clean and will not scratch.
Includes aquarium guide
Larger size means fish will not outgrow it quickly
Lid with LED lighting
Filter and filter pads included
Supplies to start new tank including food and chemicals included
Glass does not scratch and is easy to clean
Glass is heavier and not shatter-resistant
High price point
LED light does not change color
Glass may have some visual distortion at some angles
Larger size means more space is needed
---
4.

GloFish Aquarium Kit
The GloFish Aquarium Kit may be made to show off the bright colors of GloFish, but the blue LED light will create a cool effect with goldfish as well. This 3-gallon plastic tank has seamless edges, making it easy to look through from multiple angles. The size of the tank does mean goldfish may outgrow it quickly.
This kit comes complete with a filter, filter pads, and blue LED lights built into the hood. The hood covers most of the tank, but a small opening toward the front of the tank may allow curious cats to slip a paw in. The sturdy plastic of the tank is shatter-resistant and would require a hard hit to crack.
The GloFish kit is more expensive than the first two tanks we reviewed, but it is still reasonably priced for a tank that comes with a pump and lighting.
Produces cool effect with LED light
Seamless edges
Plastic is shatter-resistant
Includes filter, filter pads, and hood
Goldfish may outgrow it quickly
Small opening in tank hood
Higher price point than first two reviewed tanks
---
5.

Fluval Spec III Aquarium Kit
The Fluval Spec III is a very chic tank. It features black or white aluminum framing around the base of the tank with accents of the chosen color on the top as well. This tank comes with a high-power LED light that will help stimulate plant growth. The tank framing and light are wrapped in aluminum, which is resistant to cracking.
This tank is 2.6 gallons, so it is only suitable for one small goldfish. The small size and modern appearance make it a perfect desktop tank. It is tall enough to house some small to medium-sized plants.
The kit includes an output pump to push tank water through a three-stage filtration system, helping remove toxins from the water. The filtration system is located in a separate chamber from the tank itself. There is a small opening in the top of the hood for the overhanging LED light to shine through.
Chic, modern design
Aluminum framing is resistant to cracking and shattering
Powerful LED light improves plant growth
Three-stage filtration included
Small enough for a desktop tank
Two framing color options
Goldfish will likely outgrow it quickly
Small opening in the tank hood
High price point
---
6.

biOrb Classic Aquarium
The biOrb Classic Aquarium is a very space-age looking tank. Its round, enclosed design makes it look seamless, even looking like there's no way to open the tank to put a fish inside. This kit features a five-stage filtration system with a tall, pipe-like filter output in the middle of the tank. The tank is available in 4, 8, and 16 gallons, making it a good option for multiple or growing goldfish. The base and top are available in white, silver, and black.
The biOrb Classic is made from lightweight acrylic, making it clearer than glass and shatter-resistant. There is an LED light in the tank's small top. You can choose between a regular white LED or multicolored lighting. The lights can be controlled with a remote but can also be switched on and off manually.
The biOrb's biggest downfall is the very high price point. This kit is an investment, so you can choose between the appearance and size of the biOrb versus a larger tank that may be less visually appealing and takes up more space.
Very cool design
Five-stage filtration included
Remote-controlled LED lighting in white or multicolored
Lightweight, shatter-resistant acrylic
360 view of your fish
Seamless tank appearance
Different colors and sizes available
Very high price point
Goldfish may outgrow smaller sizes quickly
Multicolored light is difficult to control without remote
---
7.

Hygger Horizon 8-Gallon Glass Aquarium Kit
The Hygger Horizon kit features a sleek, curved-front 8-gallon tank design with built-in décor. This glass tank has an open-top with a LED light fixture that can adjust to fit this tank or another tank up to 19 inches. The LED light can be set to multiple colors and is controlled with an attached remote.
This kit comes with a filter that is kept in a compartment hidden from view. The filter output gives a lovely cascading appearance, adding to the attractive design of this tank. The tank itself has built-in faux rocks on the back wall. The faux rocks combined with the waterfall effect of the filter output creates a natural-looking environment for your goldfish.
This kit does warn that small or weak fish may be sucked into the strong flow of the filter, so only healthy fish over 2 inches should be kept in this tank.
Sleek, curved-front design
Glass is easy to clean
Adjustable multicolored LED light fixture included
Built-in décor
Natural appearance
8-gallon tank allows room for fish to grow
Kit includes filter and filter media
Open-top design leaves fish vulnerable to other pets
High price point
Light remote cannot be detached
The filter may be too strong for sick or small fish

Buyer's Guide: How to Select the Best Goldfish Tanks
Things to consider when purchasing an aquarium for your goldfish:
How many goldfish do you have now or plan to get?
Goldfish add a lot of bioload to a tank, so small tanks and lots of goldfish don't mix unless you plan to do daily water changes, which leads us to…
What kind of tank will fit your lifestyle?
The amount of time for cleaning and maintenance you can put into your goldfish's tank will impact what kind of tank you choose. If you have time for daily water changes, you can get away with a smaller tank or one with weak filtration. If you only have time for water changes and maintenance a couple of times per week or weekly or less, then a larger tank would be best for you.
How much space do you have for a tank?
If the space available in your home only allows for a desktop aquarium, then you don't want to invest in a 10-gallon aquarium only to have to return it. Choose an aquarium that fits your available space and your style.
What kind of tank fits your household?
This is an important thing to consider when it comes to choosing the right tank because different types of tanks won't fit some households well. If you have small children or pets that may scratch at your tank, acrylic and plastic are not good options because they scratch easily and often scratches cannot be buffed out. Open-top tanks are usually not a good fit in homes with small children and cats for safety reasons.
What to look for:
Replaceable parts: If you're purchasing a less expensive tank, the lights or filters may not be replaceable if they break, but you aren't out too much to replace the whole setup. If you're investing in a more expensive tank, replaceable parts are a must! You don't want to purchase a $150 tank setup only to have to replace the entire thing if something breaks and the warranty is up.
Quality: The more you pay for your setup, the higher quality it should be. Don't get sucked into gimmicks or cheaply-made products that aren't going to last and aren't the best option for your goldfish.
Safe products: This one sounds like a given, but ensure you are picking products that have safety for your and your goldfish in mind. Avoid things with rough interiors that may harm your fish or sharp corners that may hurt children and pets. Also, make sure you are choosing products that are completely aquarium safe. This especially goes for second-hand tanks because you never know what kind of chemicals someone may have used in a tank before you purchased it.

Conclusion
We know that picking out a new aquarium for your goldfish can be overwhelming and exhausting, so we've worked to create these reviews to make it easier for you to give your fish the best life possible. After all, you have to live with it and your fish has to live in it, so picking the perfect goldfish aquarium to suit your needs will benefit you both.
The Koller Products Tropical 360 View Aquarium is our pick for the best overall tank for goldfish due to its quality, low price point, and inclusion of necessary items like a filter and LED lights.
We picked the Aqua Culture 10-Gallon Aquarium kit as the best product model for the money because it includes everything you need to start up a goldfish tank and it has the space to allow your goldfish room to grow, all at a great price point.
Use these reviews to help you pick the best tank for your needs based on how many fish you have or want, the size of your fish, and the space you have available.
---
Featured image credit: Koller Products Tropical 360 View Aquarium Starter Kit, Chewy