10 Best Pet Insurance Providers in Canada – 2023 Reviews & Top Picks

The last thing that you want to think about is your beloved pet needing medical intervention. These circumstances are why pet insurance has become an essential aspect of pet ownership. With the increase in the adoption of new pets, it stands to reason that more people are investigating insurance as a viable option.
Pet insurance can make the difference between being able to cover your pet's expensive procedure and struggling to make the payments. Let's take a look at the top pet insurance companies in Canada and which ones might be worth the investment.

A Quick Comparison of Our Top Picks in 2023
Rating
Image
Product
Details

Trupanion

Can pay the vet directly
Offers 90% coverage
Quick reimbursement
Click to Get Quote

Fetch by The Dodo

Well-priced
Easy to submit claims
Reimbursement in 2 days
Click to Get Quote

OVMA Pet Health Insurance

Created and supported by Ontario veterinarians
Several plans available, one that includes wellness coverage
Loyalty discounts are available after the first 2 years
Click to Get Quote

PHI Direct Pet Health Insurance

7% less premiums paid for dogs
7% less for cats than most other companies
24/7 telehealth with veterinarian nurses
Click to Get Quote

Sonnet Pet Insurance

Covers the essentials, including teeth cleaning
Reasonably priced
Provides coverage for boarding fees and holiday cancellation
Click to Get Quote
The 10 Best Pet Insurance Companies in Canada
1.

Trupanion — Best Overall
Trupanion was founded in Canada and has been in the pet insurance business since 2000. It eventually expanded into the U.S. in 2008. One of the best features that Trupanion offers is its Vet Direct Pay, which means you don't have to pay out of your own pocket at the vet and wait for the claim to go through.
Trupanion offers 90% coverage, which is higher than most other insurance companies, and there are no limits. It covers illnesses, accidents, emergency dental, and hereditary and congenital conditions and doesn't raise its rates as your pet ages.
Pays the vet directly
Offers 90% coverage
Rates don't go up as your pet ages
No claim limits
More expensive fees than most other companies
No discount for multiple pets
Doesn't cover wellness exams
---
2.

Fetch by The Dodo — Best Value
Fetch used to be known as Petplan Canada but partnered with well-known animal website The Dodo in early 2022. Fetch offers full coverage, including (but not limited to) medication, office visits, surgeries, and dental, and the fees are quite reasonable. Submitting a claim is straightforward: You can take a picture of the vet's documents and send it in minutes. You typically get reimbursed within 2 days, and Fetch provides 70% to 90% reimbursement.
However, it doesn't offer Wellness Exams or preventative care and only covers unforeseen or unexpected issues. It also isn't available in Quebec or New Brunswick, and you need to wait 6 months if your pet has any hip or knee issues before coverage starts.
Well-priced
Easy to submit claims
Reimbursement in 2 days
Solid coverage
Not available in Quebec or New Brunswick
6-month waiting period for hip and knee problems
Doesn't offer coverage for preventative care
---
3.

OVMA Pet Health Insurance
Ontario Veterinary Medical Association (OVMA) is one of the only pet insurance companies created and supported by veterinarians. It offers several plans that provide different levels of coverage (the Unlimited plan offers wellness coverage). OVMA gives you 80% coverage and loyalty discounts after your first and second years. A few extras are also covered, such as behavioural training classes.
However, the wellness coverage is only with the most expensive plan, and filing claims involves paperwork that both you and your vet need to fill out. Additionally, there is a 2-week waiting period for illness and a 6-month waiting period for hip and elbow problems and dental.
Created and supported by Ontario veterinarians
Several plans available, one that includes wellness coverage
Loyalty discounts are available after the first 2 years
Includes extras, such as behavioural training
Filing claims isn't as straightforward
2-week waiting period for illness
Wellness is only covered by the most expensive plan
---
4.

PHI Direct Pet Health Insurance
PHI Direct is a newer pet insurance company that started in 2021 and calls itself "fluff-free pet health insurance." The premiums are quoted as being 45.8% less for dogs and 37.7% lower for cats than other insurance companies. More specifically, the average for dogs is $37.64 a month compared to the industry average of $63.95. Phi Direct covers 80% of the costs and offers a 24/7 telehealth service where you can speak to veterinary nurses anytime.
But dental cleanings and preventative care are not covered. One of the main reasons that it's less expensive than most other companies is its "time-limited coverage" feature. This means if your pet is diagnosed with an ongoing condition, like diabetes, you can have the first year of treatment covered. But at the end of the policy year, you can't claim any diabetes treatments in the future.
7% less premiums paid for dogs
7% less for cats than most other companies
24/7 telehealth with veterinarian nurses
Preventative care and dental cleaning not covered
Only offers time-limited coverage
---
5.

Sonnet Pet Insurance
Sonnet is an insurance company that provides home, car, and pet insurance. It gives 80% reimbursement and covers most essentials, such as dental (including cleaning), illness, surgery, and accidents. It also has coverage of behavioural and alternative therapies, medical devices, and extras like boarding fees and holiday cancellations. It's quite reasonably priced too.
However, Sonnet has been known to increase its rates without notice, and it doesn't cover the cost of prescription food.
Covers the essentials, including teeth cleaning
Covers extras, like alternative and behavioural therapies
Provides coverage for boarding fees and holiday cancellation
Reasonably priced
Might increase rates without notice
Doesn't cover prescription food
---
6.

Dejardins Pet Insurance
Dejardins offers pet insurance in addition to home and auto. There are three plans: Bronze Paw, Silver Paw, and Gold Paw. Each has dental care, which includes cleaning, and the less-expensive option, while it doesn't include preventative or alternative care, is quite affordable. Dejardins provides up to 80% reimbursement, and the claim is typically reimbursed in 5 to 10 days.
There's a 6-month waiting period for dental, which might be too long for some owners, and there have been complaints that it doesn't always process the claims promptly.
Three plans with varying degrees of coverage
Cheapest plan is quite affordable
Gold Paw plan provides preventative care coverage
Alternative and behavioural therapies included in Gold Paw
6-month waiting period for dental coverage
Doesn't always get the claims processed in a timely fashion
---
7.

Peppermint Insurance
Peppermint is a Canadian pet insurance company that offers four different plans for you to choose from: Lite, Base, Plus, and Prime. Each plan provides 80% reimbursement and coverage for alternative therapy and medical devices. But the better the plan, the more coverage that you can expect. Your pet's age doesn't significantly impact your premiums, and there are no age or breed restrictions.
However, your deductible will go up as your pet ages, and none of the plans offers coverage for wellness checks. Additionally, if you're on a budget and want to opt for the Lite plan, it doesn't cover illness.
Flexibility for choosing a plan that suits you
Pet's age doesn't completely impact the premiums
No age or breed restrictions
Easy to sign up
Deductible will increase as your pet ages
No wellness checkups are covered
Lite plan doesn't cover illness
---
8.

The Personal Pet Insurance
The Personal provides home and car insurance in addition to pet insurance, of which there are three plans: Bronze Paw, Silver Paw, and Gold Paw. The highest level (Gold Paw) does cover preventative care, and each gives you 80% reimbursement. You pay one deductible every year regardless of how many claims you submit, but if you don't submit any claims in a year, you don't pay the deductible.
If you want alternative or behavioural therapies and need coverage for medical devices, these are only available as add-ons. Also, if you decide to change plans, particularly after your pet gets a new condition, this condition will be excluded from the new plan.
Gold Paw plan covers preventative care
Three plans to choose from
Pay just one deductible regardless of the number of claims
If there are no claims, you don't pay the deductible
Medical devices and behavioural and alternative therapies are add-ons
Changing plans might exclude your pet from coverage of recent conditions
---
9.

Pets Plus Us
Pets Plus Us is based out of Oakville, Ontario, and offers several different plans and options that should suit most pet owners. There are plans that can reimburse 70%, 80%, or 90% of your claims, and they have an additional 4Life guarantee, which means your pet is covered for their entire life. You're also automatically enrolled in the Blue Ribbon Benefits, which includes free access to the Pet Poison Helpline, PetHelpFone, and the Compassionate Care Line.
But it can take 15 to 20 days for your claim reimbursement to be processed, and many pet owners criticize the customer service. There are also numerous complaints that the company denies their claims and places exclusions on them.
Plans for 70%, 80%, or 90% reimbursement
Pets are guaranteed coverage their entire lives
Flex Care add-on for wellness care
Free access to Pet Poison Helpline, PetHelpFone, and Compassionate Care Line
Takes 15–20 days to process claims
Criticisms of customer service
Possibility of claims being denied
---
10.

Petsecure
Petsecure is a fully Canadian company that offers four different plans. Each gives you 80% reimbursement, but it's only the most expensive plan that provides wellness coverage. It has additional benefits, such as covering advertising for lost pets, trip cancellation, and burial service. There's a 10% discount if you sign up three or more pets.
But Petsecure falls into the same problem that Pets Plus Us does, which is that many pet owners complain about claims being denied and poor customer service. Additionally, the company is prone to decreasing the coverage from 80% to 50% if it's decided that you've made too many claims.
Top-tier plan has wellness coverage
Other benefits include boarding, lost pet advertising, and burial costs
Offer a 10% discount for three or more pets
Complaints of poor customer service
More complaints of claims being denied
Tend to decrease coverage down to 50% if too many claims
Buyer's Guide: Choosing the Best Pet Insurance Plan in Canada
What to Look For in Pet Insurance in Canada
What one pet owner wants in pet insurance isn't what all other pet owners will be interested in, so this is quite subjective. Almost everything depends on what kind of animal you have and their breed, age, activity level, etc.
Cats tend to be less expensive to cover than dogs mainly because they are outside more often, and many dog breeds are prone to genetic conditions. When looking at insurance companies, you have to consider not only your pet but also your budget and your vet.
Policy Coverage
The policy needs to cover exactly what you're looking for. The cheapest plans usually miss something that you might want. For example, some might be accident only, so verify what is and isn't covered before you sign on the dotted line.
You'll notice many companies refer to co-signing, which is the amount that you're responsible for paying. If the company reimburses 80%, you'll still need to pay the 20%. Additionally, what is the annual limit of the policy? This amount is your allowance for 1 year, so you need to decide how much you anticipate needing. The larger the limit, the more expensive the policy. Some will even make it an unlimited amount, which tends to be the top-tier plans.
Finally, you also need to decide what kind of coverage is the most important. Almost all companies offer accident and illness, but do you want something like alternative therapies or wellness checks covered too?
Before you start shopping for insurance, be sure to have a list of everything that you're looking for.
Customer Service & Reputation
This is a crucial part because you'll want to only deal with companies that are known to have excellent customer service. Find reviews online but read them critically. Remember that not everyone always reads the fine print, so a bad review might be from a customer that didn't understand their policy. Still, too many bad reviews are a red flag.
You can also call the company with questions instead of getting started online. This can give you a better idea of how it handles its clients.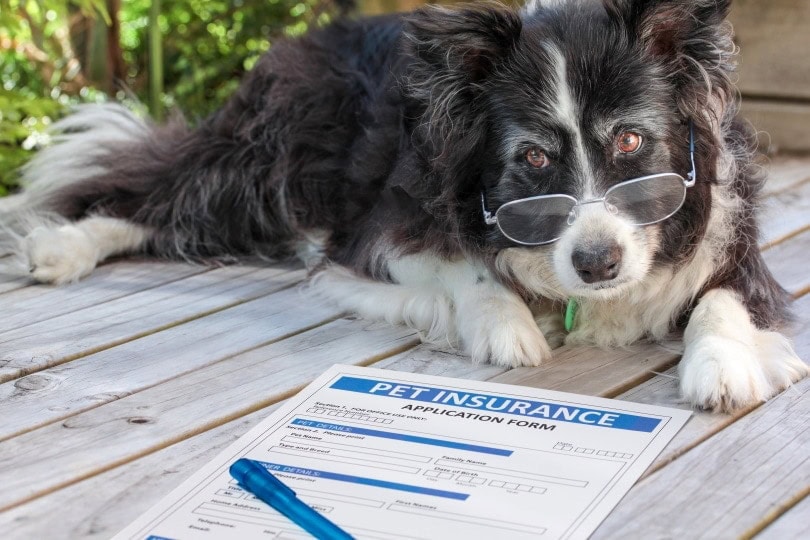 Claim Repayment
If you have a tight budget, this is an essential part of choosing an insurance company. Most companies expect you to pay out of pocket, fill in forms with your vet, take photos of all the receipts and any other pertinent medical information, and send it in. Most allow this through email, snail mail, and online.
Some companies are quick to process claims, while others might take a month or more. So, it comes down to whether you can afford to be out of pocket for an extended period or if you should seek out insurance companies that pay the vet directly.
Price of Policy
You get what you pay for. The less you pay for the policy, the less coverage you'll probably end up with. Some pets won't really need anything but the basics over the course of their life, but others will benefit from the top-tier plans. However, you can't really predict what will happen to your pet's health down the road.
It also depends on whether you want add-ons or coverage for things like behavioural therapy or wellness exams. You can also consider trying to bundle your insurance for added discounts. If you already have house and/or car insurance and your company offers pet insurance, you can save money this way.
Plan Customization
Many companies offer customization, which can come in the form of add-ons. But most have different limits in the policy and the amount of reimbursement.
Shop around, and get quotes from more than one company. Then, compare them all, as this will help you narrow things down. Also, don't always go for the least expensive just because it's the most affordable; if it doesn't have the right kind of coverage for your pet, it's a waste of your money.
FAQ
Can I sign up for pet insurance if my pet already has a medical condition?
No pet insurance company will cover pre-existing medical conditions. This can even include your dog being treated for an ear infection before the policy takes effect. If they go to the vet for another ear infection when your policy is in effect, the company might consider it a chronic condition and won't cover it.
If my pet needs vet care after I've applied for insurance, will it be covered?
Unfortunately, it will not. If your pet needs coverage for any reason while you're in the waiting period, no insurance company will cover this. Once the policy is active, most conditions will then be covered.
What happens if I switch insurance companies?
If your pet has already been diagnosed with any conditions with your current company, the new company will not cover any of those conditions because they are back to pre-existing.
The same could be said if you stayed within the regular insurance company but wanted to change plans. Some companies will not accept any health condition established in your original plan, and the medical issues go back to pre-existing again.
Can I get coverage for my snake?
Unfortunately, there aren't any Canadian insurance companies that offer coverage for exotic pets. The only pets covered are cats and dogs, but keep an eye out, as some companies might add exotic pets to their plans in the future.
What the Users Say
As you can imagine, the reviews from users of pet insurance are mixed. Many Canadian insurance companies have harsh reviews, but some of the bad ones might have been from customers that didn't have a complete understanding of their policy. But if too many people have the same problem, consider it a warning and keep looking.
That said, if most users talk about their positive experiences, this should be encouraging. Get as many quotes as you can from top-rated companies.
Which Pet Insurance Provider Is Best for You?
Every pet owner needs something different. We all have different pets, and different breeds can have different health conditions. We believe that one of the companies listed here might be the right one for you, but you still need to do the research, read up, and ask for a quote.
If you prefer to have the claim as a direct deposit in your account or you need a company that accepts all breeds and their hereditary conditions, make these factors a priority in your decision-making.
Conclusion
Our favourite insurance company is Trupanion. We love that it pays your vet directly and that it's one of the few insurance companies offering 90% reimbursement. Fetch by The Dodo is quite affordable and tends to process the claims within 2 days. Finally, OVMA is created and run by veterinarians and offers loyalty discounts when you've been with them for 1 or 2 years.
Pet insurance isn't mandatory, but it could truly make a difference in taking care of your pet. Also, remember to always read the fine print! As boring as looking over a policy might be, it could save you frustration and cash in the future.
See also:
---