Why Has My Cat Stopped Eating Dry Food But Still Eats Treats? Vet Reviewed Reasons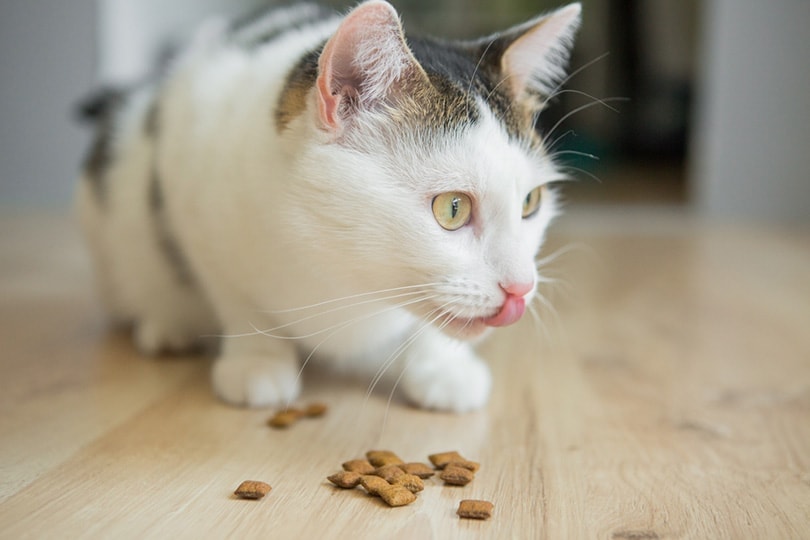 Cats have a reputation for being picky eaters, and it's not uncommon for them to refuse food from time to time. However, sometimes your cat will stop eating only a certain food while continuing to enjoy others, which can be confusing. For example, why does your cat stop eating dry food but will still chow down on treats?
Much like how junk food tastes better than the healthy food we know we should eat, cat treats usually taste better than regular cat food. Whether your cat's appetite change is due to a medical problem or something else, they may continue to eat treats just because they taste good!
In this article, we'll look at some possible specific reasons for your cat's change in appetite and why it's important to get to the bottom of the situation quickly.
Why Is My Cat Still Eating Treats but Not Dry Food?
Decreased Appetite
Your cat may turn up their nose at dry food but still eat treats because their appetite is decreasing, leading them to be tempted only by the tastiest foods, such as treats.
Loss of appetite is a non-specific finding in cats, meaning it can be a symptom of a host of different medical conditions. Sometimes, you may notice other symptoms, like weight loss, vomiting, diarrhea, or lethargy. It's also possible that your cat may look and act entirely normal, other than their disinterest in all food but treats.
---
Dislike of Dry Food
Your cat may stop eating their dry food because they develop a sudden dislike for it. In many cases, this may be related to a change in the texture, smell, or taste of the food itself. Chances are the kibble will look exactly the same to you but your cat's more developed senses tell them differently!
---
Treat Preference
In some cases, your cat may only eat treats just because that's what they want to do. Maybe you've recently been offering more treats and they've developed a taste for them. Or you switched to a new brand that's particularly addicting.
Whatever the reason, your cat may decide to hold off on eating their regular diet in hopes that you'll feed them treats instead. The problem is, they're often right because cats are at risk of a dangerous health condition if they don't eat for several days. We'll talk more about this a little later on.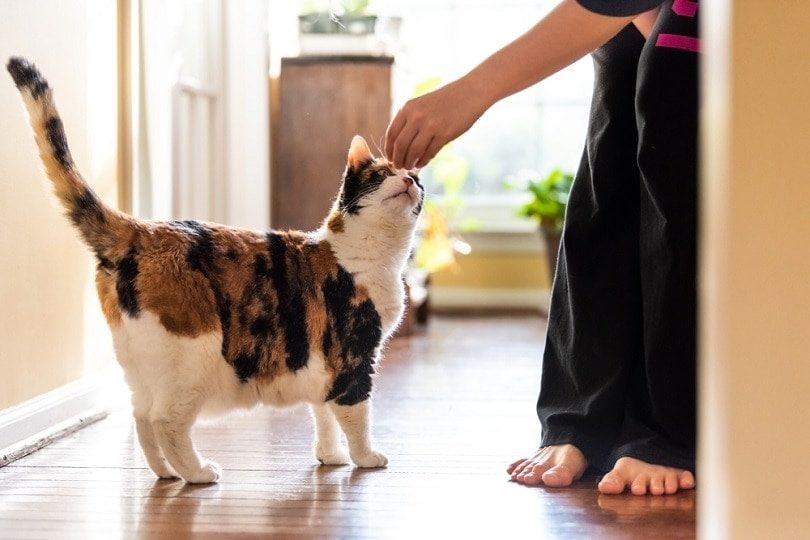 Why Is It a Problem if My Cat Only Eats Treats?
Not a Balanced Diet
To stay healthy, cats require certain essential elements in their diets, as well as the right combination of proteins, fats, and carbohydrates. Commercial cat foods were developed to provide balanced nutrition for your cat, with even the cheapest food still held to basic minimum standards.
Treats, on the other hand, are designed to complement your cat's regular food and generally don't qualify as a balanced diet on their own. Many are also high in fat and calories. Again, it would be like us eating only chips and candy—delicious but not nutritious.
---
Hepatic Lipidosis
Any time a cat doesn't eat or eats only small amounts of food for even a few days, they are at risk of developing a condition called hepatic lipidosis. This disease only occurs in cats and is most common in overweight kitties. Also called fatty liver syndrome, this condition results from the cat's body trying to digest its own fat to make up for the lack of food consumed.
When this happens, the cat's liver becomes overwhelmed with trying to process all the fat and starts simply storing it instead, leading to decreased liver function and, without treatment, eventually liver failure and death.
Hepatic lipidosis can be complicated to treat and often requires extended hospitalization. The serious nature of this condition is why your cat snubbing their dry food for treats can't be taken lightly. So, what do you do to fix it?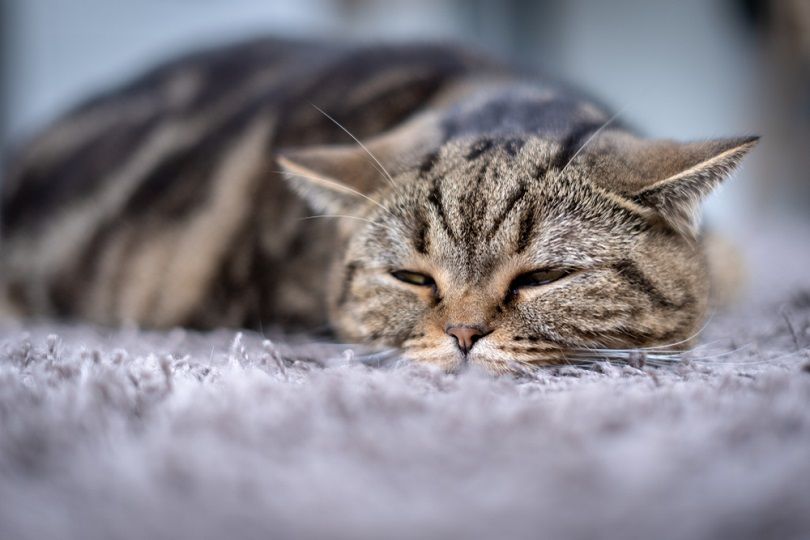 What to Do if Your Cat Will Only Eat Treats
The first step in solving the mystery of why your cat will only eat treats is to rule out any underlying medical condition that could be impacting their appetite. Your veterinarian may recommend lab work or other tests to help reach a diagnosis.
If any medical concerns are ruled out, investigate your cat's dry food itself. Is it expired? Does it smell strange? Has the bag been open long enough that it's gone stale?
Try purchasing a fresh bag of your cat's usual brand to see how your cat reacts. If your cat still isn't into the food, try a different flavor or brand of dry food, or switch your cat to wet food to see if their appetite improves.
You could also try adding a small amount of wet food, tuna, cooked meat, or some other delicious morsel to the dry food to entice your cat. Of course, in this case, you run the risk of your cat only eating the food garnish instead of the food itself!
If all else fails, your veterinarian may recommend additional steps, like adding an appetite stimulant medication.
Conclusion
If your cat is only eating treats but not dry food, it's not time to panic necessarily, but you also can't ignore the situation. As we've learned, your cat's strange appetite could have several different root causes, and you may need your vet's help to uncover the reason. Cats can't handle not eating enough for very long, so don't hesitate to contact your vet if you find your kitty won't eat anything but treats.
---
Featured Image Credit: Daria Bondina, Shutterstock