280+ Amazing Names for Coton de Tulears: Ideas for Friendly white Dogs
Are you preparing to welcome a beautiful Coton de Tulears pup into your life soon? These lovable and happy dogs may be small, but they're sturdy and fragile, too. This wonderful lap dog breed will bring great joy to any household.
There are many things to buy when you're bringing home a new pet. Your Coton will need a bed to sleep in, food and water bowls, and toys. Another thing that's probably taking up a lot of space in your mind as you prepare to come home with your new dog is what its name will be.
Naming a pet can feel like a daunting task. So, if you're feeling overwhelmed while trying to choose a name for your Coton de Tulears pup, we can help. Please keep reading to find our extensive list of over 280 names for your new little fluff ball.

How to Choose the Perfect Name for Your Coton de Tulears
Many pet owners get caught up in choosing the perfect name for their animal. While picking the right name is important, it's not a decision you must make immediately. You don't have to have your dog's name chosen before you bring it home or even during the first week. Of course, you'll need its name once you start training it, but there's no need to stress out about having it chosen as soon as possible. And, let's be honest here, after a week of owning your new pup, chances are you're going to have a handful of nicknames for it that sound nothing like its given name anyway.
We don't recommend choosing an overused name for your Coton de Tulears. Names like Bella, Max, Bear, Luna, Buddy, and Marley are some of the most common dog names. While they're super cute and popular for a reason, the chances of you running into another Max or Bella at the dog park are high. This can cause confusion between dogs and make recalling your own pup a challenge.
The best pet name is easy to say and rolls off the tongue. It's short and snappy, making it easier for your dog to recognize. It doesn't sound like a command you'll be teaching eventually. For example, Skip can sound like Sit, and Ray can sound like Stay.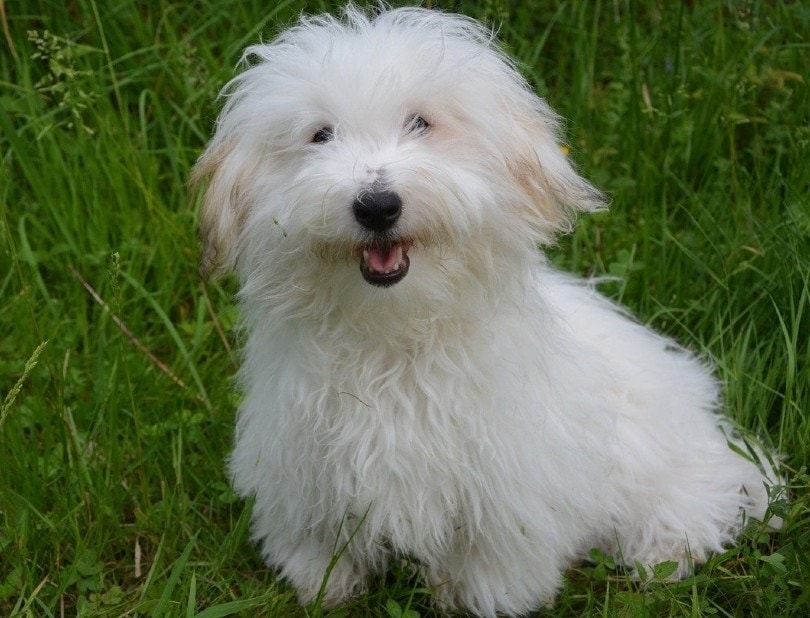 Names Inspired by Its Country of Origin
Coton de Tulears were developed on the island of Madagascar and are still considered to be the official dog of the island today. Madagascar is located around 400 kilometers off the coast of East Africa. It's the world's second-biggest island country and is home to over 30 million people. Madagascar doesn't only consist of just one island, however. Many smaller peripheral islands are part of the country. The national language of Madagascar is Malagasy, but French is another official language of the country.
Consider naming your new pup after its country of origin. Below you'll find some ideas inspired by places in Madagascar and name options in the country's official languages.
Places in Madagascar
Ambaro
Antsirabe
Beloha
Boeny
Diana
Fandriana
Ifaty
Ikongo
Isalo
Lokobe
Mangily
Masoala
Morondava
Sakatia
Sofia
Toamasina
Toliara
Tritriva
Tsingy
Tulear
Zahamena
Malagasy Names & Their Meaning
Ahitra: grass
Amboara: a sheaf of grain
Avana: rainbow
Avotra: redemption
Dera: praise
Diamondra: diamond
Diera: deer
Eja: elegance
Falisoa: to be pleased
Faly: content
Fano: sea turtle
Fiara: protective charm
Harena: riches
Henika: having all
Hery: power
Kalo: melancholy song
Landy: silk
Lisy: lily
Mahary: create
Mamy: sweet
Miorika: ascend
Nary: fire
Nofy: dream
Noro: source of life
Onja: wave
Ony: river
Ravo: happy
Sanda: value
Tafika: blessed
Teza: heartwood
Toky: confidence
Vanona: successful
Vivy: type of small waterfowl
Volana: moon
Zava: clearness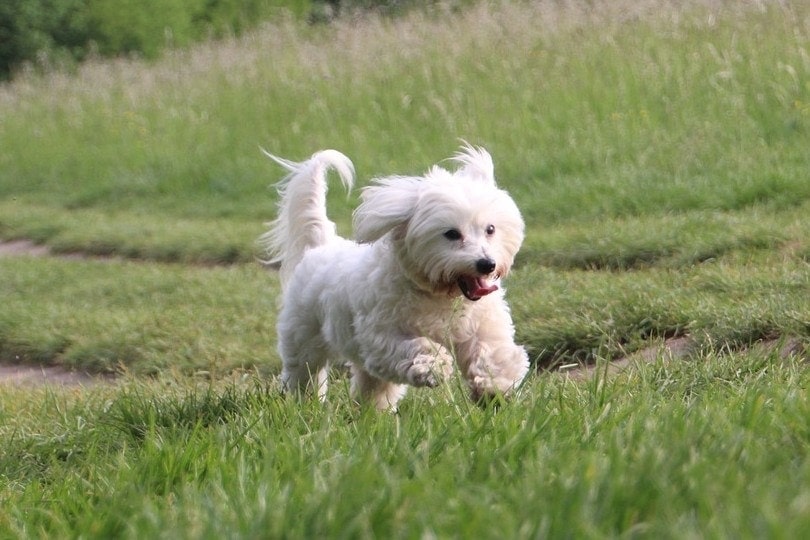 French Names & Their Meaning
Adeline: noble
Ami: friend
Amour: love
Anais: grace
Annabelle: favored grace
Aslan: lion
Auguste: great
Beau: handsome
Belle: beautiful
Blanche: white
Celeste: celestial
Chanceux: lucky
Emile: rival
Enzo: conquering
Esme: beloved
Hercule: glory
Laure: winner
Leon: lion
Linette: linen
Marguerite: pearl
Mireille: to admire
Nana: slang for lady
Nanette: grace
Odette: wealthy
Pierre: stone
Pipou: excited
Reine: queen
Renard: fox
Ronan: little seal
Solange: religious

Madagascar Movie Pop Culture
Alex
Fossa
Gloria
Julien
Kowalski
Marty
Mason
Maurice
Melman
Mort
Rico
Phil
Skipper

Names Inspired by Its Coat
The Coton is known for its fluffy and thick cotton-like coat. Though most have beautiful white fur, other colors may be present in the coat. Some Cotons have shades of light grey or red road in their ears. They can also be black or tri-color with champagne patches. Consider naming your new pooch something related to its unique coat texture and coloring.
Alaska
Aspen
Avalanche
Biscuit
Blizzard
Blondie
Brie
Casper
Chantilly
Chiffon
Cloud
Coconut
Cotton
Cotie
Crystal
Dove
Eggshell
Elsa
Fluffy
Frosty
Lace
Lalu
Marshmallow
Milkshake
Myst
Phantom
Powder
Puffball
Puffin
Ruffles
Scruffy
Snowball
Snowflake
Spirit
Sprite
Sugar
Vanilla
Winter
Wispy

Names Inspired by Nature
While Coton de Tulears are more of a lapdog than an outdoor adventurer, they still enjoy a romp outside now and then. Even if your Coton does not like to spend much time outdoors, you might consider a beautiful, nature-inspired name for your pup. Here are some of our favorites and their meanings.
Flowers & Plants
Alfalfa
Aloe
Basil
Berry
Bluebell
Blossom
Briar
Buttercup
Camellia
Clover
Coral
Cosmos
Dahlia
Daisy
Fern
Fleur
Garland
Indigo
Iris
Ivy
Lotus
Magnolia
Marigold
Niraj
Peaches
Peony
Periwinkle
Petunia
Poppy
Primrose
Rosalind
Thistle
Truffle
Sundrop
Violet
Zinnia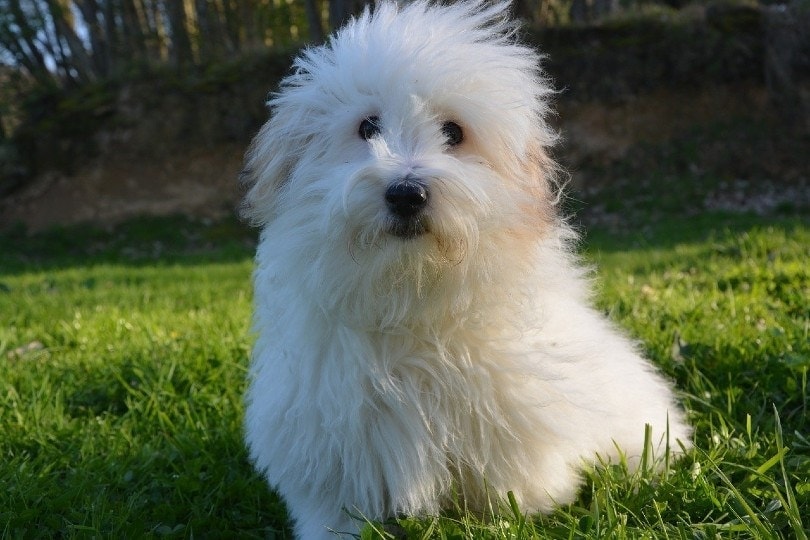 Trees & Forests
Acacia
Alder
Ash
Bonsai
Cedar
Cypress
Elm
Forest
Grover
Hemlock
Holly
Juniper
Koa
Leaf
Linden
Maple
Myrtle
Rowen
Spruce
Willow
Ocean & Water
Adriatic
Ariel
Aruba
Atlas
Athena
Azure
Bay
Bermuda
Blue
Brooke
Cancun
Capri
Catalina
Coast
Coral
Coraline
Cordelia
Dory
Kai
Kraken
Marina
Marlin
Maui
Minnow
Moana
Nemo
Nerissa
Ocean
Orca
Poseidon
Puffer
Sandy
Splash
Surf
Tide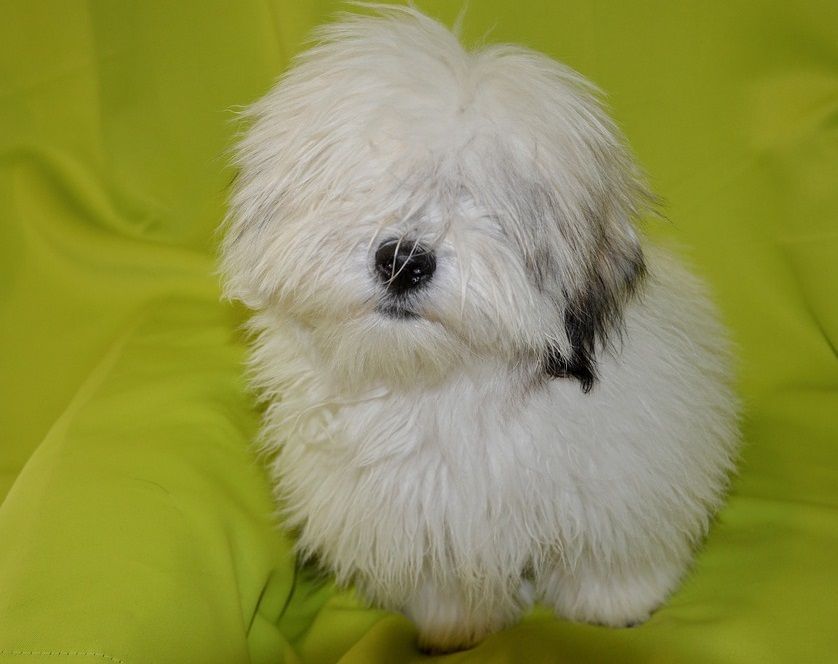 Names Inspired by Famous People or Pets
Some pet owners name their dogs after a famous person or pet. Maybe you have a favorite TV show or movie character that will suit your new pooch. You might also consider naming your Coton de Tulear after a celebrity's dog. Here are some of our favorite names inspired by celebrities and pop culture.
Celebrity Names
Aretha (Franklin)
Audrey (Hepburn)
Blake (Lively)
Channing (Tatum)
Demi (Lovato)
Elliot (Page)
Freddy (Mercury)
Gaga (Lady Gaga)
Heath (Ledger)
Kylie (Kardashian)
Leonardo (DiCaprio)
Marlon (Brando)
Mila (Kunis)
Miley (Cyrus)
Nicki (Minaj)
Oprah (Winfrey)
Orville (Redenbacher)
Ringo (Starr)
Shania (Twain)
Swift (Taylor)
Taylor (Taylor Swift)
Famous Dogs
Beethoven (from the "Beethoven" movies)
Blue (from Blues clues)
Bolt (from Bolt)
Brian (from Family Guy)
Bruiser (from Legally Blonde)
Cheddar (from Brooklyn 99)
Comet (from Full House)
Doug (the most followed pug on the internet)
Hooch (from Turner & Hooch)
Lassie (from Lassie)
Marley (from Marley and Me)
Old Yeller (from Old Yeller)
Perdita (from 101 Dalmatians)
Petey (from The Little Rascals)
Pongo (from 101 Dalmatians)
Rin Tin Tin (from The Adventures of Rin Tin Tin)
Slinky (from Toy Story)
Toto (from The Wizard of Oz)
Celebrity's Dog Names
Baxter (Ryan Reynolds)
Blanco (Brad Pitt)
Cairo (Macklemore)
Choupette (Karl Lagerfeld)
Esmerelda (Anne Hathaway)
Flossie (Drew Barrymore)
Indo (Will Smith)
Kola (Kellan Lutz)
Lola (Kristen Bell)
Lolita (Gerard Butler)
Meatball (Adam Sandler)
Mighty (Orlando Bloom)
Mr. Famous (Audrey Hepburn)
Neville (Marc Jacobs)
Norman (Jennifer Anniston)
Taco (Harrison Ford)
Vida (Demi Moore)
Winston (Gwen Stefani)
Zelda (Zooey Deschanel)

Summing Up
Choosing the perfect name for your new pup can feel daunting. Remember that you don't need to name your pet when it comes home with you. Give yourself a few days to try out some of the names you've shortlisted to see which feels best rolling off the tongue and which names you believe best suit your new family member.
---
Featured Image Credit: Lunja, Shutterstock