Does Pet Insurance Cover Flea and Tick Medication? Does It Cost More?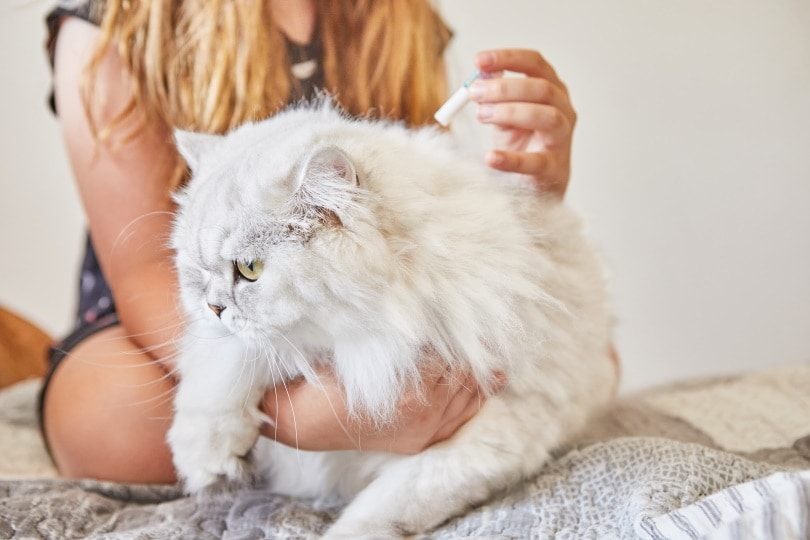 Finding the right pet insurance can help you save on high costs, especially regarding accidents and illnesses. However, you won't find as many standalone pet insurance plans for routine and preventative care. So, it's not impossible to find a plan that covers flea and tick medication, but they're few and far between.
You probably won't save on vet bills if you're primarily looking for a plan that pays for flea and tick medication. However, if you intend on getting pet insurance for accidents and illnesses, purchasing a wellness add-on or rider that includes flea and tick medication might be a good idea.
Let's go over how pet insurance works and how you can get coverage for flea and tick medication.
How Pet Insurance Works
Pet insurance works through reimbursements. You'll pay a premium and deductible for annual coverage. After your pet goes to the vet's office, you'll pay for the medical bill. Then, you'll submit a claim to your pet insurance provider and get reimbursed at the reimbursement rate indicated on your policy after you've met your deductible.
Basic pet insurance plans provide coverage for services related to accidents and injuries. So, you can expect plans to help pay for some of these items:
Surgeries
Diagnostic tests
Hereditary and congenital conditions
Behavioral issues
Chronic conditions
Prescription medication for non-preventative care
Some pet insurance companies will also include alternative therapy and prescription food and supplements in their basic plans. If you want more coverage, you'll have to sign up for a premium plan or put riders and add-ons into your base plan.
If you are searching for the right pet insurance plan, one company that you may want to consider is Lemonade. This company offers customizable plans and responsive customer service.
How To Get Coverage for Flea and Tick Medication
While pet insurance companies don't typically have standalone wellness and preventative care insurance plans, they often have add-ons that help cover wellness care. These add-ons will help pay for routine physical exams and can help pay for some or all flea and tick medication.
Some pet insurance companies have wellness plans or programs to help pay for flea and tick prevention. Here are companies that offer plans and programs that can help pay for some flea and tick prevention costs:
Since fleas and ticks are the reality of life you most probably can't avoid, it is best to choose a pet insurance company, that will reimburse you for the necessary medication. Here are a few of the top-rated ones worth looking at:
Top Rated Pet Insurance Companies:
Tips for Keeping Your Pets Safe From Fleas and Ticks
Summertime increases the risk of fleas and tick infestations, and it's crucial to stay on top of administering flea and tick medication to protect your pets. You can also do a few other things to increase your pet's protection.
First, don't use outdated preventative products, including medicine, sprays, shampoo, and collars. These products will have lost their effectiveness and can leave your pet prone and exposed to flea and tick bites.
Flea products should be used on the intended animal only. Dogs should stick to flea and tick medication made specifically for dogs, and cats should only have cat flea and tick medication. Cats aren't able to process dog medication and can experience severe to fatal symptoms if they come in contact with dog flea and tick products.
Another great way to keep your pet safe is to groom them regularly. Brushing and bathing your pets can help you see any external parasites. Going over your pet's coat with a fine-toothed comb can help you pick up flea dirt. If you like to take your dog on hikes or to the beach, a subsequent bath can help you quickly check your dog to ensure it hasn't picked up any fleas or ticks.
Lastly, if you have a yard, make sure to keep it well-maintained and have the grass cut low. Fleas and ticks like to hide in warm, moist, and shaded areas. Tall grass and piles of leaves and branches are the perfect places for them to live.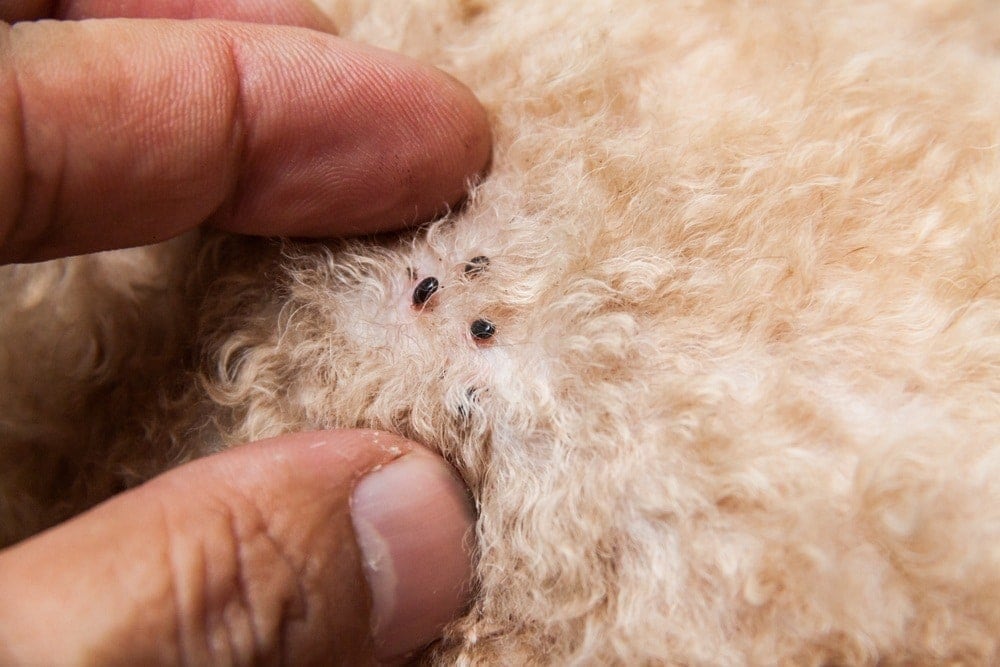 Conclusion
In general, pet insurance won't help pay for flea and tick medication. However, you can add a wellness rider to a basic plan to include full or partial coverage for preventative medication. Pet insurance can help you save a lot of money, and putting a wellness add-on can be a great way to help pay for flea and tick medication and use your insurance more regularly.
See Also: Is My Pet Insurance Tax Deductible? What to Know!
---
Featured Image Credit: AlexDonin, Shutterstock