12 Dog-Friendly Hiking Trails in Florida You Can Visit in 2023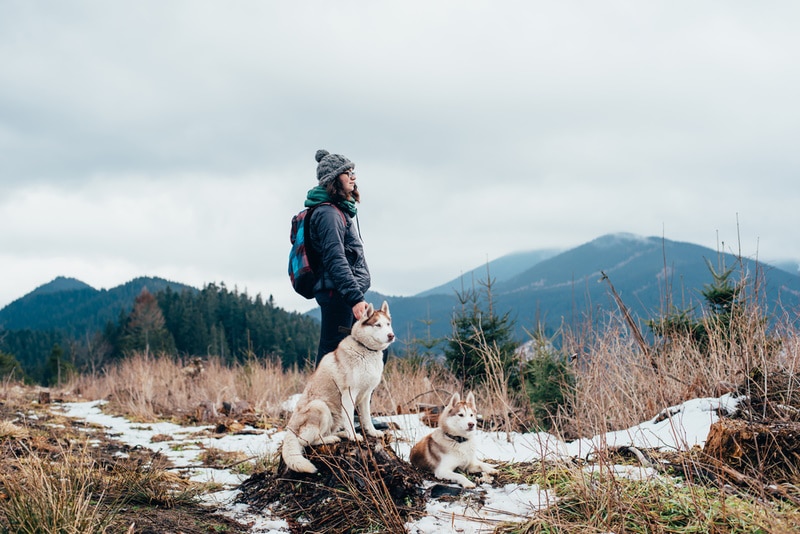 Dog-friendly hiking trails are a blessing for pet parents who want to take their pup along for outdoor adventures. That's why it's great news that Florida has an abundance of trails that welcome furry friends.
Here are some dog-friendly trails in Florida for you and your furry buddy to have a fun day outdoors.

The 12 Dog-Friendly Hiking Trails in Florida
1.

Florida Scenic Trail Segment
A section on the Florida Trail
An easy hike
Gets muddy during wet conditions, so bring your waterproof shoes along
Look for nearby connecting trails to extend your route
---
2.

Boggy Creek Trail
Combines two loops inside the Triple Creek Nature Preserve
Only make the first loop if you're short of time
Second loop is more exposed than the first one and has a sandy trail
Look out for stream crossings on both loops
---
3.

Black Creek Trail
Has been recently developed, making it great for beginner-level hikers
Not crowded and provides plenty of shade along the way
Has plenty of picnic areas and a playground for children
Enjoy boardwalks with observation decks and upland trails along the way
---
4.

Cradle Creek Trail
Five parking spaces and two short trails
Trail goes through a salt marsh, allowing you to enjoy the wildlife in the area
Most part of the trail is shaded but there are many exposed overlooks
Floods during heavy rainfall (trail might be closed during these periods, so call before visiting)
Bring bug spray along in the summer months
---
5.

Yearling Trail
Use the inner cross-trail between the Long Family Cemetery and Jody's Trace to shorten the hike
Be prepared for medium-level foot traffic
Don't forget to visit the movie set sites along the trail
---
6.

Dutton Island Preserve
Enjoy 9,000 feet of natural trails in the area
Has a viewing and fishing pier with picnic areas, parking sites, and pavilions
Take the Dutton Island Preserve trail for the best views in the area
Use the boat launch at the park's south end if you want to explore the waterways
---
7.

Lake Parker Park
Read the signs in the park to find the length of each trail
Many parts are paved, and there are picnic tables for resting
Plenty of amenities, such as picnic pavilions, boat ramp, and fishing areas
No off-leash dogs allowed
---
8.

Smyrna Dunes Park
Go on the Smyrna Dunes Boardwalk Trail for the most pleasant experience
Enjoy the dog-friendly swimming beaches in the park
Or fish at the fishing pier (handicapped accessible)
Stop at the gazebo to catch some shade or eat lunch
---
9.

Econlockhatchee River Loop
Bring an insect-repellant along as it can get buggy in the summer
Most part of the trail is shaded
Not many scenic views, but you'll definitely find some unique flowers
Trail gets muddy during winter
---
10.

Croom Tract Trails
https://www.instagram.com/p/CXqZzNRLkn-/
Situated in the Withlacoochee State Forest and named after a ghost town nearby
Plenty of cross trails in the area, labeled Croom A, B, and C
Check the signage to ensure you're not on the biking trail
Many of the trails in the area are exposed, so bring a hat and sunblock
---
11.

Woodpecker Trail
A 3.4-mile paved trail for hiking that connects the Big Shoals and Little Shoals park entrances
Plenty of freshwater fishing opportunities
Check the Little Shoals entrance to see if the picnic pavilion is available
Best time to visit the park is during the late spring and early summer months
---
12.

White Trail to Group Camping Site
Trail ends at the Moses Creek Conservation Area camping site
Most of the trail has a dirt track road alongside it
Dress in layers as it can get cold at night

Conclusion
The key to having a fun time with your pup on a hiking trip is to come prepared. Call the national park or conservation area ahead of time to ensure it's not closed due to flooding or any other reason.
Bring waterproof shoes, insect repellent, a first-aid kit, and extra food in case you end up taking longer than anticipated. Remember to always keep your pet on a leash for everyone's safety and comfort.
Related read:
---