Our Final Verdict
We give Embrace Pet Insurance a rating of 4.7 out of 5 stars.
Policy Coverage - 4.8/5
Customer Service & Reputation - 4.2/5
Claim Repayment - 3.5/5
Price of Policy - 3/5
Plan Customization - 4.8/5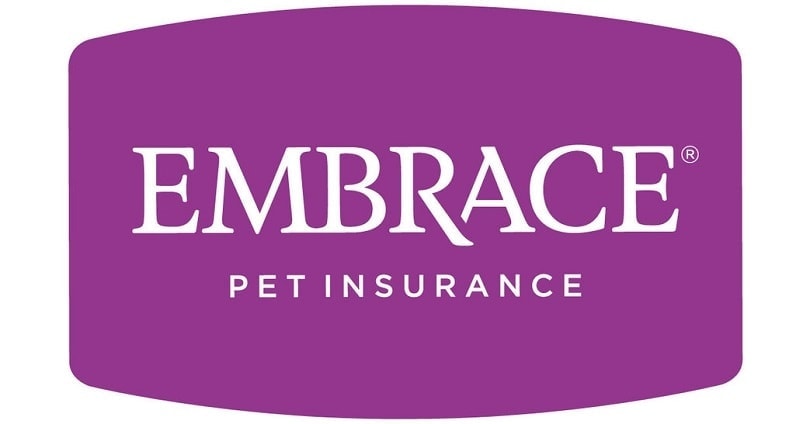 Embrace Pet Insurance offers affordable plans that can be customized to your needs, and its policies are largely free of the exemptions and exclusions that plague much of the industry. However, if you are looking for a policy that incorporates wellness plans, you may want to look elsewhere.
Check the bilateral condition policy, and don't forget to claim your military, multiple-pet, and USAA discounts, if applicable.
Unlike some providers, Embrace covers hip dysplasia, although only after the initial six-month waiting period or with an appropriate orthopedic report card.
Monthly premiums range from around $10 per month to nearly $100 per month, but these can be reduced with the healthy pet deductible and other benefits.
Read the Embrace Pet Insurance Reviews to see whether Embrace offers the best pet insurance for you and your pet and what others think of its policies and coverage.
Embrace Pet Insurance — A Quick Look
Pros
Covers most veterinary care
Has multiple discounts on offer, including healthy pet deductible
Cheaper accident-only policies are available
Cons
$200 minimum deductible
Additional, hidden fees
You need to call for accident-only coverage
Important Features
Discounts
Embrace Pet Insurance offers several discounts and ways to save money. This includes a 10% multi-pet discount, 5% military discount, and a 15% USAA discount where eligible. The Healthy Pet Deductible means that your annual deductible will go down by $50 after each year in which you don't have to make a claim. This is automatically applied and is cumulative, eventually meaning that your annual deductible could technically go down to $0. There are few, if any, insurance companies that offer a better deductible deal than this.
Hidden Fees
There are, unfortunately, a few hidden fees when you take out a plan with Embrace. You will be charged a one-off $25 fee when you enroll with the insurance. You will also effectively pay an additional $12 per annum if you pay monthly. Although these charges may not be astronomically high, you'll need to take them into account when comparing prices. Something that a few Embrace pet insurance reviews have mentioned.
Wellness Plans
Wellness benefits entitle you to things like free inoculations and free flea treatment and wellness checks. However, regardless of how much you choose to pay toward wellness treatment, per month, you only receive an additional $25 per annum on top, so the wellness programs are really only beneficial as a means of spreading the cost over the full year.
What Does Embrace Pet Insurance Cover?
Covered
Accidents
Illnesses
Genetic Conditions
Cancer
ER Visits
Not Covered
Pre-existing Conditions
Bilateral Conditions
Cosmetic Procedures
Breeding and Whelping
DNA Testing and Cloning
Customer Service: Embrace Pet Insurance Reviews
Unlike most pet insurance companies today, Embrace does not offer a live chat function. However, it does offer a phone line and an email address. It also has a 24-hour pet health line that can advise you on health and behavioral issues.
Embrace has a pet insurance app that is available on iOS and Android. It can be used to view and manage policy details, add pets, and change information. You can also view claims and see how they are progressing.
Pre-existing Conditions
No pet insurance company covers pre-existing conditions, and this is true of Embrace as well.
You should also bear in mind that Embrace has a Bilateral Condition Policy. This means that if your pet suffers a condition on one side of the body that is known to affect both sides, then you will not be covered should the condition develop on the other side. This policy is commonplace, but you may be able to find some insurances that do not specifically include it.
Waiting Periods
Like all insurance companies, there are waiting periods that apply when you take out a policy.
You cannot claim within that timeframe after taking out the policy, except where medical certification is provided, and there are different waiting periods for different types of claims:
Illnesses include a 14-day waiting period.
Accidents are 48 hours.
There's a 6-month waiting period for orthopedic conditions. This can be reduced to 14 days with an appropriate Orthopedic Exam and Waiver Process.
Embrace Pet Insurance Cost
| | | |
| --- | --- | --- |
| | Labrador Retriever | Mixed Breed Cat |
| Male or Female | Male | Male |
| Age | 2 Years | 2 Years |
| Location | Iowa (50125) | Ohio (44108) |
| Reimbursement Level | 80% | 80% |
| Annual Deductible | $200 | $200 |
| Annual Maximum | $10,000 | $10,000 |
| Price Per Month | $48.10 | $22.77 |

FAQ: 
Can I Use Any Vets With Embrace?
Pet insurance does not work in the same way as human health insurance. There are no networks or preferred providers. Seek veterinary help, pay for the treatment, and then submit a claim with Embrace to get your money back. You can use any veterinary service.
Do They Insure Old Dogs?
New Embrace dog insurance policies are only valid for dogs up to 14 years old, but you can call and get an accident-only policy for dogs aged 15 or over. Also, if you took the policy out before your dog reached 14 years old, they will not cancel the policy.
Are Congenital Conditions Covered?
Genetic, congenital, and breed-specific conditions are all covered by Embrace.
Do They Have Zero-Deductible Options?
The deductible is the amount that you have to pay toward treatment before your insurance policy kicks in and pays the rest. With some companies, you can pay extra for a zero deductible, but this is not an option with Embrace. The minimum deductible for a new policy is $200, although the Healthy Pet Deductible reduces this by $50 every year that you do not claim for injury or illness.
What the Users Say 
We have found that most reviewers praise Embrace for how broadly and widely their coverage can be customized and for the generous Healthy Pet Deductible and other discounts. However, the wellness rewards do not receive shining reviews, with most people pointing out that it is nothing more than a means of spreading the cost over a year.
"For accident and illness coverage, Embrace is one of the best pet insurance providers out there." — Investopedia
"Embrace offers accident and illness coverage for cats and dogs with transparent pricing and customizable policies." — The Balance
Our Verdict
Although its wellness program is technically only a method of spreading the cost, Embrace's actual insurance policies are highly customizable, offer convenient pricing, and have few exclusions. There are a couple of hidden fees to look out for and no option to reduce the annual deductible level, but they do offer the most generous healthy pet deductible discount on the market.
Check out some of our top trending pet insurance posts: