Embrace vs. Healthy Paws Pet Insurance Comparison 2023: Which One's Best?
On the surface, both Embrace and Healthy Paws Pet Insurance look relatively similar. However, there are several differences. None of these make one insurance better than the other, necessarily. It mostly depends on what you're looking for in your insurance company.
For instance, Healthy Paws only covers accidents and illnesses, while Embrace offers a wellness add-on. If you aren't looking for wellness care, then this fact makes little difference. However, for those who want wellness care, it can be a dealbreaker.
A Quick Comparison
Before we jump into the big comparison, here's a brief look at both insurance companies side by side:
Company Name
Embrace
Healthy Paws
Pets Covered
Cats, dogs
 Cats and dogs
Types of Plans
1 comprehensive plan—Accident and Illness Policy
Unlimited
Deductibles

$200
$300
$500
$750
$1,000

5 years and younger: $100, $250, and $500
6 – 7 years: $250, $500, and $750
8 years and older: $750 and $1,000

Reimbursement

5 years and younger: 70%, 80%, and 90%
6 – 7 years: 60%, 70%, and 80%
8 years and older: 50% and 60%

Additional Perks

Healthy pet deductible
10% multiple pet discount
5% military discount

The non-profit foundation helps homeless pets through the Every Quote Gives  Hope™ program.
24/7 helpline

Brief Overview of Embrace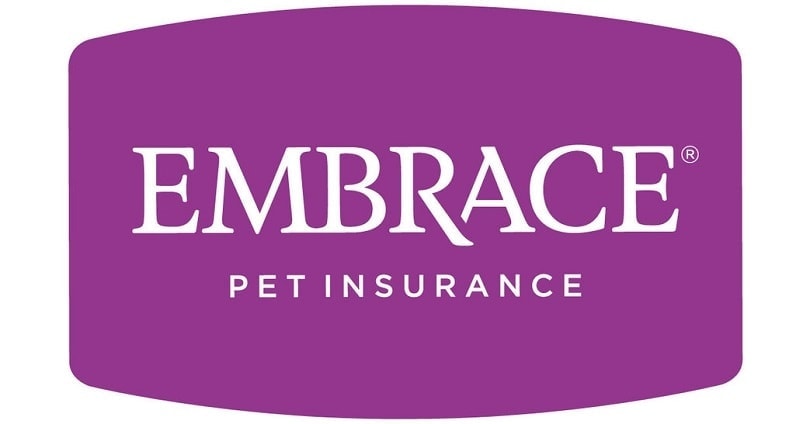 Covers things like prosthetics
Lots of customization options
Optional wellness plan included
A variety of discounts are available
Notorious for denying claims for unrelated pre-existing conditions
No vets on staff reviewing claims
Poor customer service
Sadly, Embrace is not well-known for its customer service or speed at accepting claims. Many people complain about their claims being denied for pre-existing conditions that are not related to the current illness their pet is facing. For instance, one reviewer claimed that their dog has a pre-existing skin tag. The poor pup fell off a set of steps and broke their leg. However, the company would not cover it due to the pre-existing skin tag.
Their plans are a little pricier, but they do cover things that other insurance companies usually don't, such as prosthetic limbs and behavioral therapy. They also provide prescription drug coverage and a wellness plan for additional costs.
They do not have an unlimited option. The highest annual limit is $15,000, which is the maximum they will pay in any year. This isn't unlimited, but it is pretty high. You can choose a minimum reimbursement of 65%, while the maximum reimbursement can be as high as 90%. A lower reimbursement leads to a lower monthly cost.
Their annual deductibles are incredibly customizable. You can choose between five different options, ranging from $100 to $1,000. Each year you don't make a claim, your deductible decreases by $50.
Compared to some other companies, Embrace is a bit more expensive. However, they do cover more things so that you may find the slightly higher cost worth it. They offer various discounts as well, including a spay/neuter discount of 5%, an annual payment discount of 5%, and a paying via bank account discount of 5%.

Brief Overview of Healthy Paws
Unlimited benefit limits
Includes things like advanced testing, surgeries, and hospital stays
Reimbursement model
Only 15 day waiting period
3-day response time
No wellness options
Expensive
Healthy Paws is one of the better insurance companies out there for dogs and cats alike. Their customer reviews are excellent. Many state that they don't argue about making claims and regularly payout quickly. They do raise their rates each year to make up for the rising costs in your area. Depending on where you live, this can be pretty expensive.
They don't have any caps on their service, which means they will continue to pay each year. Reimbursement is based on the actual cost of your vet bill. Conditions and illnesses do not have caps of any sort. You can make claims for each covered condition as often as you want.
The company includes services like advanced testing, surgeries, hospital stays, and prescription medication. They also cover emergency care. They even cover hip dysplasia, as long as it is not a pre-existing condition.
This company works on a reimbursement model. The customer pays the vet upfront, and then the company reimburses them for the cost. However, if the customer cannot pay their bill upfront, they can call Healthy Paws and directly pay their vet bill.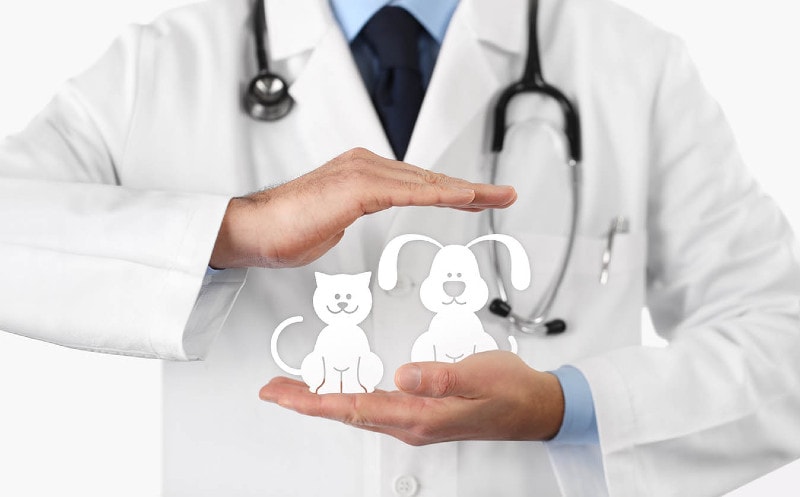 Other Top-Rated Pet Insurance Companies
Embrace vs. Healthy Paws: Plans Available
Find The Best Insurance Companies in 2023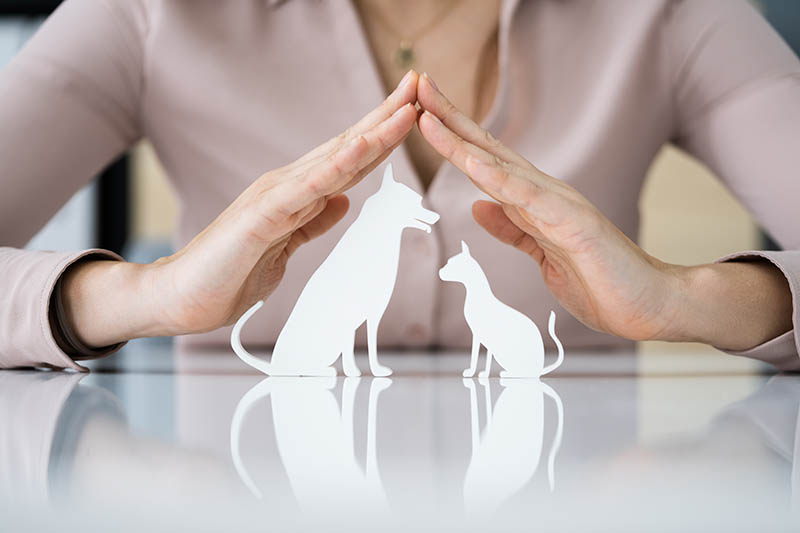 Embrace vs. Healthy Paws: Reimbursements and Deductibles
Embrace
Annual Deductible Options
$200
$300
$500
$750
$1,000
Maximum Coverage Options
$5,000
$8,000
$10,000
$15,000
$30,000
Healthy Paws
Annual Deductible Options
$100
$250
$500
$750
$1000

Company Verdict: Which One Has the Edge?
Customer Service📞
Based on our research, Healthy Paws' customers were more pleased with their customer service. They have rave reviews across the internet talking about their fantastic customer service.
On the other hand, Embrace seems challenging to get ahold of. They have reasonably limited hours, and many people complained that their agents seem to just read from a script. Embrace seems to have more negative reviews than positive ones.
Healthy Paws easily won in this situation.
Price of Plans 💲
We recommend going to both company's websites to get a quote, as there is a lot that goes into each company's pricing. The only way to know which one will be cheaper for you is to go and check. Many people claim that Embrace is the more expensive option. However, after checking various quotes, we didn't find this to be the case all the time.
For this reason, we couldn't give either company the edge.
Areas of Coverage 🌐
Embrace allows for pet owners to choose coverage for more medical expenses, including wellness exams. They also cover exam fees, behavioral therapies, and things like prosthetic limbs. Healthy Paws does not cover any of these things.
Embrace is the clear winner here.
Claim Repayment
Healthy Paws has a quicker repayment time and generally tends to pay more. They pay more and pay more often. Usually, Healthy Paws only takes about three days before paying for the repayment. However, Embrace takes about eight to nine days before accepting or denying a claim.
Customization
Embrace provides more customization options. There are many annual maximums to choose from, all the way from $5,000 to $30,000. They also offer a variety of reimbursement options and annual deductibles.
Healthy Paws offers fewer deductible options. They provide unlimited claims for all plans, which may be a good thing or a bad thing. You never have to worry about an annual limit, but you also can't lower the annual limit to reduce your monthly cost. They also limit some deductibles depending on your pet's age.
Find The Best Insurance Companies in 2023

Conclusion
| | Embrace | Healthy Paws |
| --- | --- | --- |
| Our Rating | Our Rating: | Our Rating: |
| Chronic Conditions | Chronic Conditions: | Chronic Conditions: |
| Specialists | Specialists: | Specialists: |
| Prescription Foods | Prescription Foods: | Prescription Foods: |
| Vaccination | Vaccination: | Vaccination: |
| | | |
Embrace vs Healthy Paws pet insurance: which should you go for? Healthy Paws is the clear winner. If you're looking for accident and injury coverage, get Healthy Paws. The only problem is that they do not offer any wellness option. Embrace does, though it does not offer much value in the end. Still, they offer it, so they may be your better option if you're looking for wellness coverage.
Overall, Healthy Paws seems to pay its customers when they file a claim. Embrace denies claims very quickly and takes a long time to come to a paid decision. Since you're looking to file a claim and get paid by your insurance, we highly recommend going with Happy Paws.
Hepper acknowledges that it is not licensed as an insurance agent, and therefore will not offer any advice regarding insurance, nor recommend a particular coverage, policy, or insurance company.
See also: