5 Best Goldfish Foods of 2023 – Top Picks, Reviews & Guide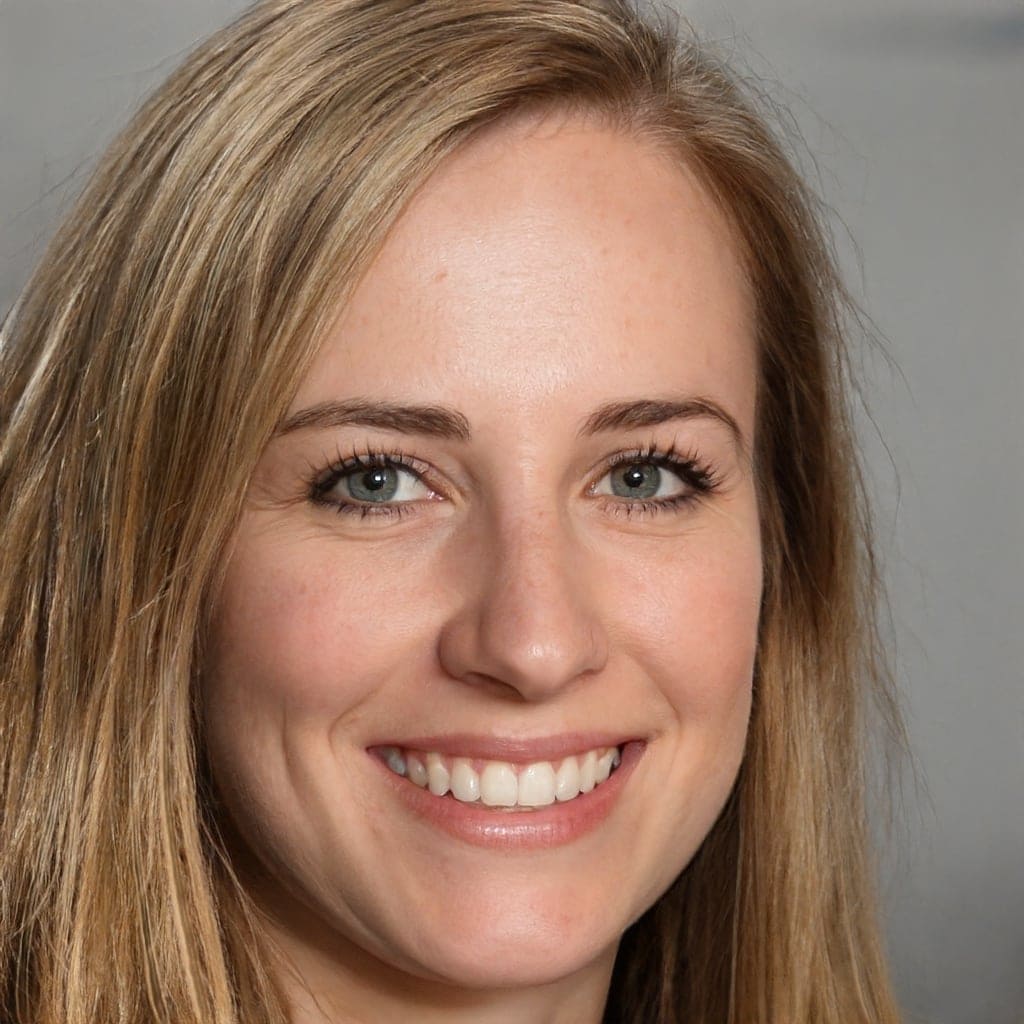 I think you'll agree with me when I say that optimal goldfish health starts with good nutrition.
If you want your goldfish to thrive, you'll want to feed the right food that will help your fish develop a strong immune system, healthy bone structure, and good color. There are a lot of brands on the market, but what is the healthy option for your fish?
We've analyzed just about every option available and hope you enjoy the results of our research.
Let's get to it!

A Quick Comparison of Our Favorites of 2023
Rating
Image
Product
Details

Our Top Pick

Super Gold Gel Food

High quality ingredients
Includes proven immunostimulants
Prevents swim bladder problems in delicate fish
Check Price

Northfin Sinking Goldfish Pellets

Easy to digest
Includes Spirulina
Filler-free formula
Check Price

Omega One Goldfish Pellets

Low-starch formula
Whole fish proteins are the first ingredients
Great quality for an affordable price
Check Price

Omega One Goldfish Flakes

Low-starch formula
Whole fish proteins are the first ingredients
Best quality flakes for an affordable price
Check Price

Tetra Sun-Dried Krill

A protein-rich treat
Only one ingredient
whole sun-dried krill
Provides natural color-enhancing carotenes
Check Price
The 5 Best Goldfish Foods Are:
1.

Super Gold Gel Goldfish Food – Best Overall
Super Gold is hands-down the best goldfish food available on the market to date we've found.  If you want to maximize the health and lifespan of your fish, look no further.  A quality, high-protein formula ideal for fancy goldfish, it is also fantastic for single-tailed fish.  Packed with tons of impressive ingredients and corn, wheat and soy-free.
Why We Love It:
High moisture content prevents swim bladder problems
Exceptionally high-quality ingredients
100% gluten-free and no fillers
Includes proven immunostimulants like garlic & cinnamon
---
2.

Northfin Sinking Goldfish Food Pellets
Used by goldfish breeders, Northfin goldfish pellets boasts a base of organic kelp, whole arctic krill, and Omega-3-rich herring meal. All natural formula with beneficial supplements – spirulina, garlic and even calcium montmorillonite clay.
Why We Love It:
Filler-free formula, marine protein-based
Includes Spirulina for 100% natural color enhancing properties
Easy to digest, all-natural ingredient profile
---
3.

Omega One Goldfish Food Pellets
A favorite of professional goldfish breeders, Omega One goldfish pellets contain an abundance of marine-based proteins (the best kind for goldfish) to promote good color and optimal digestibility. It is available in a bulk size for additional savings (perfect if you have a pond).
Why We Love It:
Whole fish proteins are the first ingredients
Low-starch formula allows for better digestibility
Great quality for an affordable price
---
4.

Omega One Goldfish Food Flakes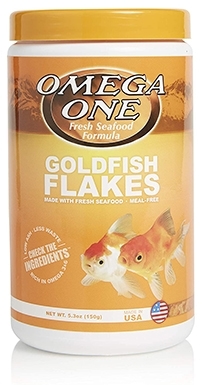 Omega One goldfish flakes contain an abundance of marine-based proteins (the best kind for goldfish) to promote good color and optimal digestibility. The ingredient profile is not quite as good as the foods above (wheat is in the first few ingredients!), but out of all the flakes available that we know of this one is clearly the winner.
Why We Love It:
Whole fish proteins are the first ingredients
The low-starch formula allows for better digestibility
Best quality flakes for an affordable price
Many fish die as a result of improper food and/or portion sizes, which can be easily prevented by proper education.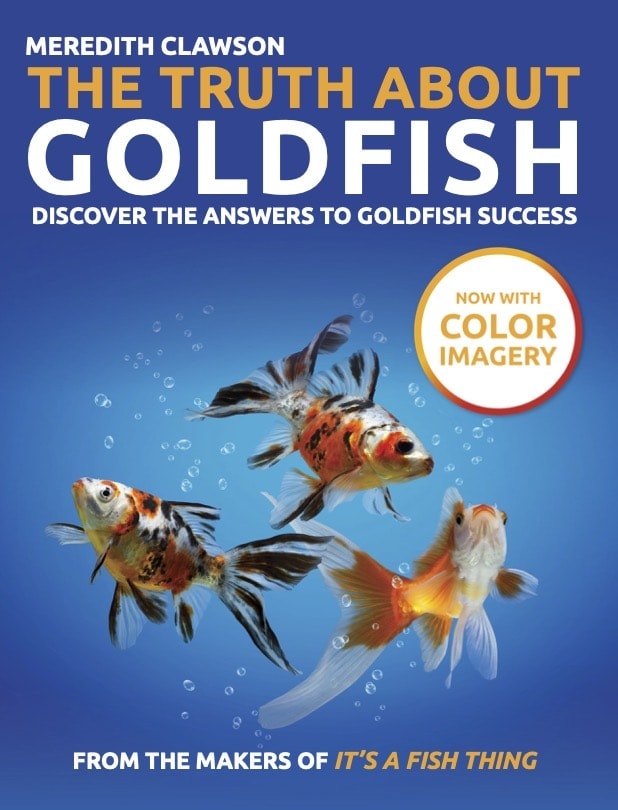 That's why our best-selling book, The Truth About Goldfish, covers exactly what you can and can't give your goldies when it comes to mealtime. It's even got a section dedicated to keeping your pet fish alive and well-fed when you go on vacation!
---
5.

TETRA SUN-DRIED KRILL Goldfish Food
Give your fish a break from the mundane diet with this tasty treat! Perfect for an indulgence twice a week, these naturally color-enhancing krill are packed with protein, which plays an important role in wen and muscle development, as well as growth rate.
Why We Love It:
Only one ingredient, whole sun-dried krill – not freeze-dried (which depletes nutrients)
Provides natural color-enhancing carotenes
A protein-rich treat that also supplies roughage for optimal digestion

Buyer's Guide: How To Select the Best Goldfish Food
After scouring the labels of just about every brand of food on the market, I've found the top food brands that I not only recommend, but feed to my own goldfish with success.
Here are my three main guidelines for choosing quality food for your goldfish:
1.

Avoid Wheat, Corn, Rice, or Soy Products
At the very most, avoid them in the first three ingredients – ideally none at all. That actually eliminates most of the major brands from the market, including Wardley, Tetra, Aqueon, Top Fin, Fluval right there. Why? Goldfish aren't grain eaters.
They can't digest these complex carbs – used as fillers – so it fouls the water and causes a propensity to problems like fatty liver disease. Breeders have observed that low-quality ingredients have been linked to shorter lifespans in their goldfish. And we all want our fish to live as long as possible.
Fancy goldfish really don't do well with grains, often having diet-caused swim-bladder problems.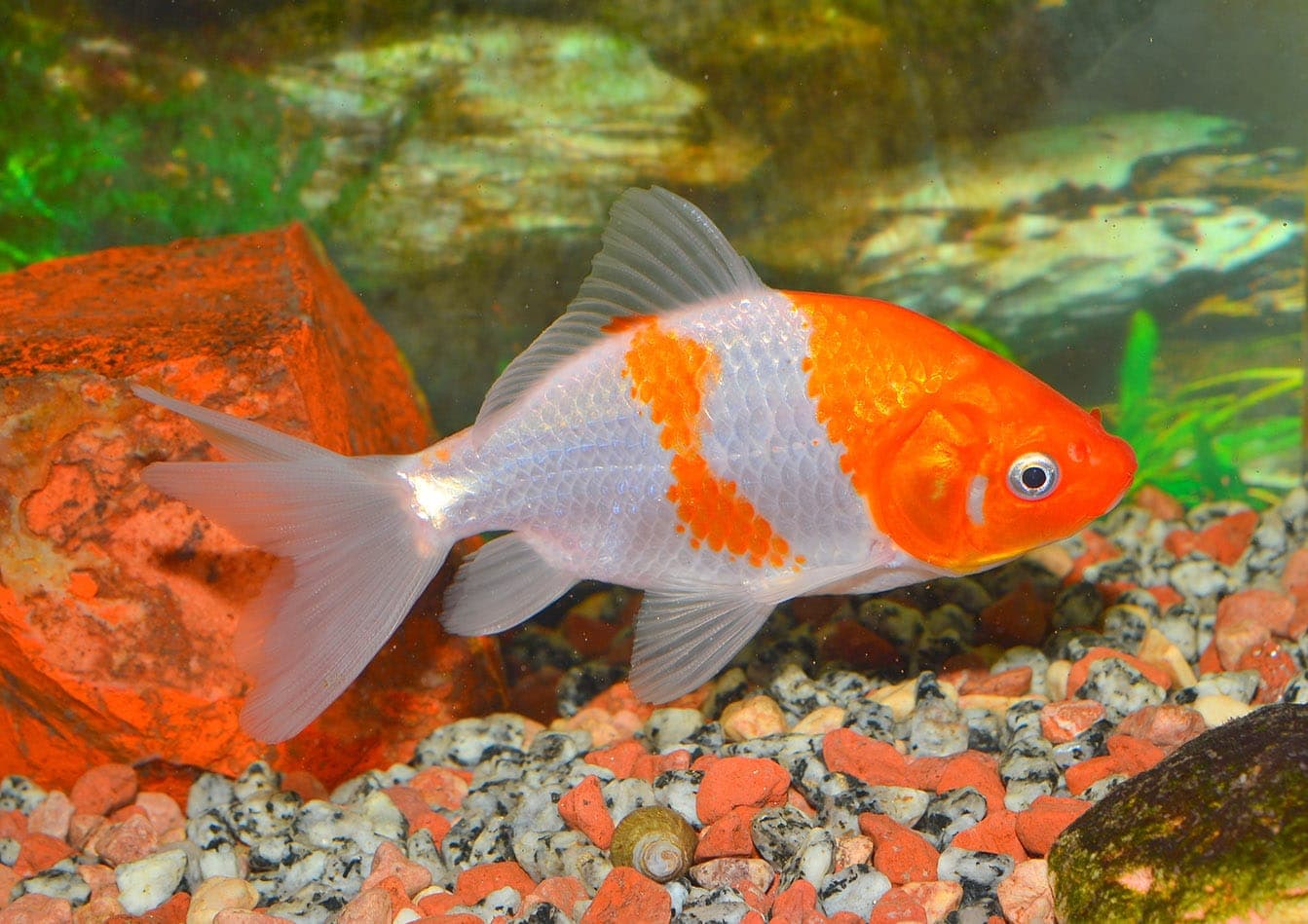 ---
2.

Avoid Junky Fish Meal
Fish meal is made of the least edible parts of the fish like bones, fins and organs. The parts which have the least amount of nutrition. Think hot dogs for people. Whole fish meal is much better, especially if it specifies the kind of fish used (i.e. salmon, krill, or herring).
---
3.

Avoid Supplements and Chemical Additives
If a manufacturer has to add rows and rows of vitamins in their ingredients list, chances are the food had hardly any nutrition to start with. Most of these vitamins are synthetic rather than food-based anyways. So it's questionable that the fish can even utilize them. The bottom line?
If the fish doesn't have good nutrition, it can end up with deficiencies that can cause a host of issues. Especially beware of a bunch of nasty preservatives. Preservatives are so toxic that manufacturers have to add them to the food wearing gloves and breathing protection. It's no wonder so many goldfish suffer from internal tumors. Better quality food usually commands a higher price tag.
But if you want your fish to live a long, healthy life, the investment is definitely worth it. Feed the best food to have the best results with your pet.
See Also: Best Organic Goldfish Foods for Aquaponics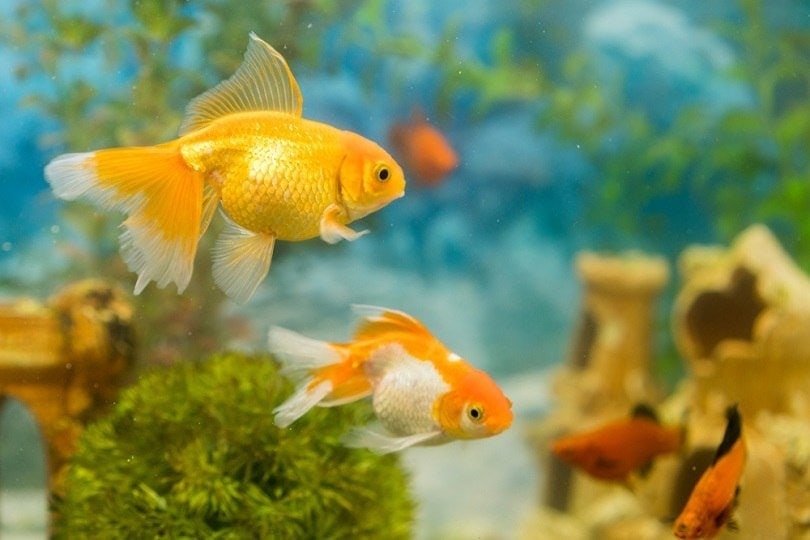 How Much Do I Feed My Goldfish?
Many places will probably recommend several minutes of feeding time for a goldfish. When it comes to high-protein food (which most food is), this is not a good idea. Especially for fancy goldfish.
It's important to feed them this daily, but in very small, regulated amounts. I recommend as much as the fish will eat in 30 seconds at a time. That gives them all the nutrition they need for the day if you are feeding quality goldfish food. The rest of the time? They can graze on other fibrous stuff (more on that later).
Overfeeding can lead to health problems directly for the fish. It is also a major cause of water quality problems. So the bottom line is when you carefully regulate the feed, the fish will be in much better shape overall.
What Kind of Diet is Best for my Goldfish?
The best food for goldfish provides your fish with a balanced supply of protein, fat, and carbohydrates. A good quality goldfish pellet or gel food also gives your fish all the nutrients it needs in a single daily ration. There is also a theory that goldfish have different nutritional requirements at different stages of their life, such as that young fry that are growing and developing quickly need a higher percentage of protein than adults.
Usually, gel food or pellets offers superior nutritional value to flakes.
See Also: Best Goldfish Pellets

Nutritional Requirements for a Goldfish
Protein
Most experts agree that a higher protein diet (approximately 35% – 40%) is optimal for goldfish growth and muscle development. Proteins also influence the development of the wens on fancy goldfish, with a higher percentage being linked to better hood development. The kind of protein they are given is very important.
If it's from a low-quality source, more protein could actually cause more harm than good. It's perfectly fine to feed a kind of food higher than 40% protein, but it should only be fed as a treat every now and then. Good quality pellets or gel-based formulas will use marine-based proteins, ideally from whole fish or shrimp.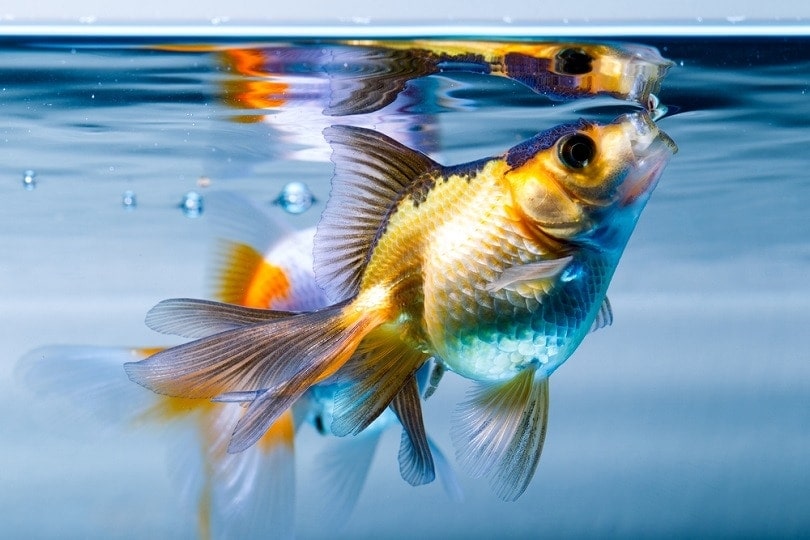 Fat
In the wild, a goldfish would store fat reserves to prepare for hibernation. In an indoor aquarium, most fish don't go through seasonal fluctuations. This means that they can't burn off fat very easily. That is why most of the high-quality, best goldfish food on the market contains very little fat – usually under 10%.
Carbohydrates
Grain-based foods are not easy for goldfish to digest. Poorly digested food passes through the digestive tract relatively intact and leads to cloudy water. It can also cause long-term problems for the fish themselves.
But without carbohydrates, it is difficult to bind the ingredients in a goldfish food (unless you use gel food), so many dry foods contain some amount of binder such as wheat. The less wheat, the better for the fish (with none being ideal).
Many fish die as a result of improper food and/or portion sizes, which can be easily prevented by proper education.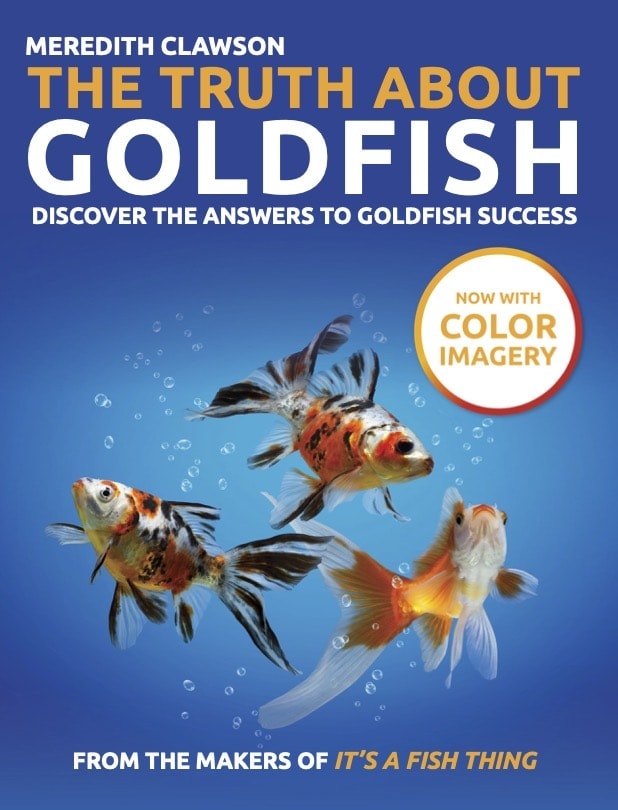 That's why our best-selling book, The Truth About Goldfish, covers exactly what you can and can't give your goldies when it comes to mealtime. It's even got a section dedicated to keeping your pet fish alive and well-fed when you go on vacation!
Mineral & Vitamin Requirements
An important part of a balanced goldfish diet includes the addition of essential vitamins and minerals. Deficiency in these can result in disease that shows up in a wide variety of ways. A good brand of food for goldfish will be sure to incorporate these critical ingredients – and use a high-quality source.
The Importance of Foraging
But it's important to remember goldfish are foraging creatures. If they are only fed once a day with your staple food of choice, the rest of the day they feel totally bored and deprived. But if you keep feeding them that rich goldfish food, they can end up overweight and sick.
The solution? Provide them with access to fresh vegetables around the clock. This will keep the fiber going through their digestive system, satisfying their hunger, preventing boredom and constipation. Leafy veggies such as spinach, lettuce and kale make excellent foraging options. You can also try peeled cucumber, steamed broccoli, pumpkin or squash.
But, it won't take long to discover that goldfish don't seem too keen on these. What you can do is try softening it them up by steaming them until they are floppy, then putting them in a veggie clip. Once they come around in a few days or so, your fish will be ecstatic!

Food for Thought: What To Feed Your Goldfish
Goldfish are major gluttons and will eat just about anything. That news has led many owners to start experimenting with their goldfish's diet. I like to find one system and stick with it. What's the bottom line? As long as your goldfish has a good quality pellet and some greens to graze on, you don't need any of these other foods. 
"Variety" may be a popular buzzword lots of people are using as the key to a great goldfish diet, but it's totally overrated. For the most part, simpler is better. It's easier for you and it's easier for the fish. If you feel adventurous and want try to switch things around, here are some other options:
What You Could Use Instead of Aquarium Plants:
Not everyone wants aquatic plants in the tank to be used as goldfish food (which is why they get goldfish-proof ones instead). That's okay – just about any fibrous veggie will do.
Lettuce
A leaf of uncooked romaine lettuce, spinach, or kale (though kale is a bit high in protein) can be placed in the tank and will do the job. You'll have to put up with rotting vegetables on the bottom of your tank. Not everyone wants to go for that look. That's why lots of goldfish keepers are finding success using veggie clips. Don't forget to replace it when it runs out!
Grass Clippings
As weird as it sounds, your goldfish will eat grass for its salad. If you want to try it make sure you get the grass from a safe place. Don't want to feed your goldfish something terrible like weed killer or other poisons accidentally!
Peas
One highly popular treat people use are peas. You can take the shells and skins off and chop them with your fingernail. They're easy to digest – and you don't have to look any farther than your fridge to find them. These are surprisingly pretty high in protein, which makes them a bad choice for counteracting protein-rich pellets. But they don't have enough other nutrients to take their place.
And besides all that, they tend to cloud the water when mushed, so make sure not to squish them.
Pumpkin & Squash
They aren't high in protein. They aren't high in fiber. In other words: they don't have a whole lot to offer either. But as an occasional treat, why not?
Fruit
Fruits such as orange slices or other types of citrus are tasty and complement pellets by being low in protein. However, they're really acidic. And certain kinds are a little too sugary. I'd recommend staying away from it as it isn't very close to the natural diet of a fish.
Other Treats To Feed a Goldfish
There is a lot to be said for the professional fish nutritionist who made your brand of good goldfish food. They're made to sustain your goldfish for the rest of its life. Feeling adventurous? There are other substitutes.
Live Food (or Frozen Food)
These are super digestible and high in protein. And you can't get more natural than a worm (yes, you can use earthworms or bloodworms) for a fish! Baby goldfish eat tiny live foods such as baby brine shrimp to help with their growth. If used sparingly, they make a nice diet supplement for more mature fish. "Sparingly" is the keyword.
I can't give you an exact amount because there are so many different kinds of live food. When in doubt, less is more.
Freeze-dried Food
Foods such as freeze-dried bloodworms are commonly sold at pet stores as treats for goldfish. However, they're a lot like flakes. It's hard to tell how much you are feeding and they're extremely dry.  Evidence suggests that the freeze-drying process zaps out nutrients anyways. Others find their fish have more issues with floating due to the air bubbles trapped inside.
Can Goldfish Eat Betta or Tropical Fish Food?
Goldfish will eat just about anything. So yes, they will eat tropical fish flakes or pellets, but the problem is this food is not designed to meet the nutritional needs of goldfish. The dietary composition is usually considerably different for the different species. As a short-term solution, they can get you by but are not recommended to be used in the long term.
How Long can Goldfish Live without food?
It depends. While in hibernation, goldfish can go for many weeks between feedings. That's why they need to "fatten up" before wintertime. I have fasted an overweight goldfish for 4 weeks from rich foods, introducing veggies at the 2 week mark. Going without food periodically can be beneficial to the fish, especially for fancy goldfish who struggle with swim bladder problems.
A once a week fast can be very useful for these sensitive breeds. It's also a good idea to withhold food if there is a problem with water quality.
Are Homemade Foods a Good idea?
If you have a good handle on goldfish nutrition, go for it. There are hobbyists out there who make their own DIY recipes. You probably won't save money doing it this way. For the bulk of us, it's better to buy the manufacturer's expertise when you buy their brands to make sure your goldfish doesn't have any dietary deficiencies.
What Goldfish Food Alternatives Can I Use?
If you're out of store-bought food, you can make due in the meantime with deshelled peas (skin removed) and even earthworms from your yard (be sure you get them from a safe place with no pesticides or roadside contaminants). You might have to chop the earthworms up into smaller pieces for younger fish. And of course, providing foraging materials out of your refrigerator is always a great idea.

How do I Feed when Going on Vacation?
An automatic feeder can make things simple. Just be sure to try it out before you leave for a few days to make sure it is dispersing the right amount of food.
Remember: Only dry goldfish food such as flakes and pellets can be used with an auto feeder.
It's also a good idea to do a big water change before you leave to keep the water in good condition while you're gone.
---
Featured Image Credit: Rabbitmindphoto, Shutterstock