100+ Hiking Dog Names: Ideas for Brisk & Outdoorsy Dogs

Some dogs are the ideal companions if you're an outdoorsy individual. Exploring is one of their favorite past times and fresh air is their power source. Hiking is just one of the many things you will get to enjoy with your new addition if you so choose. Long treks through the wilderness are sure to bring you and your pup closer together. More than anything else, you can almost guarantee that Fido won't turn down an opportunity to take a hike with his partner in crime. Truly, who would pass up the chance to pee on 15 new trees and become friends with the squirrels outside of their backyard? Not any of the eager pups we know! 
If hiking is one of your favorite past times, you might pull inspiration for your pet's new name from this hot-hobby. You can choose something incredibly obvious or go with an idea that's a bit more subtle. You could factor in their charismatic nature and burning desire to explore the great outdoors or give a slight nod to the soft appreciation they have for crisp air and a gorgeous sunrise. 
Our list of hiking dog names is a great place to start when looking for a dog name. We hope your search is short and sweet so you and your new addition waste no time planning your next adventure! 

Female Hiking Dog Names
Brook 

Ella 

Rosie 

Aspen 

Luna 

Koda 

Delilah 

Aria 

Talia 

Wander

Kalani 

Nova

Glory 

Dixie 

Fleur 

Gypsy 

Raven 

Tessa 

Mars 

Summer 

Dakota 

Foxy 
Male Outdoor Dog Names 
Wren 

Duke 

West 

Comet 

Ryder 

Tucker 

Atlas 

Zeke 

Otis 

 Reed 

Zodiac 

Quest 

Rocky 

Chief 

Farley 

Jet 

Sirius 

Echo 

Bolt

Compass 

Brisk 

Roscoe 
Hiking Dog Names Inspired by Nature 
Pulling inspiration for the best hiking dog name could be as straightforward as noting the most beautiful things you see while hitting the trails. Nature in itself offers an endless supply of airy, gritty, earthy, and raw suggestions, each the perfect tribute to one of the healthiest and fun outdoor pastimes. Who knows, your pup might be even be hinting at a name each time they mark a birch tree or drink from the river. 
Coal 

Aqua 

Flounder 

Lotus 

Aurora 

Pluto 

Sahara 

Hawk 

Sky 

Autumn 

Bass

Forrest 

River 

Tuna 

Chive 

Ducky 

Terra 

Jade 

Daisy 

Thorn

Aries 

Willow 

Talon 

Birch 

Cliff 

Finch 
Hiking Dog Names Inspired by Famous Trails
If you are an avid hiker, one of the spots below may be a place you frequent often when you're looking for a great outdoor expedition or hope to cross off the bucket list one day. If you don't find your favorite local trail here, we encourage you to create a good hiking dog name of your very own – inspired by your happy hiking place, wherever that may be! 
Picchu 

Appie | Appalachian 

Basho 

Tahoe 

Indus 

Copper 

Vesper 

Lares 

Petra 

Zion 

Inca 

Paria 

Machu

Fitz 

Paso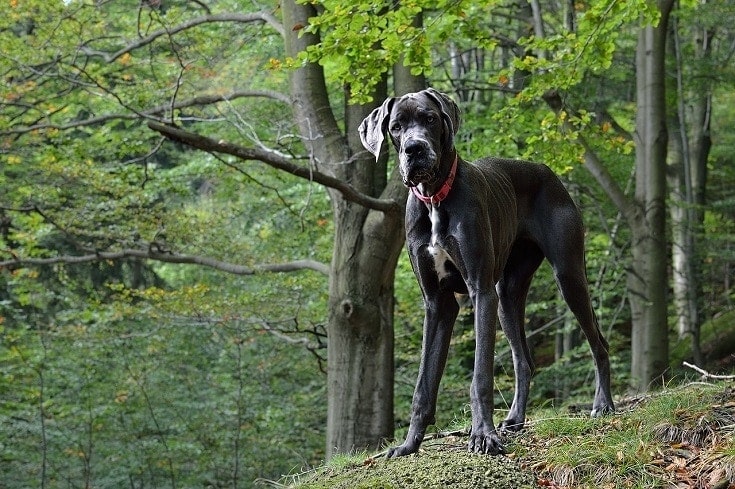 Hiking Dog Names Inspired by Famous Explorers 
When you stop to think about it, early explorers were expert-level travelers and hikers. Finding their way to new spots on the map and taking detailed tours of the land before setting up shop. Your pup is similar to these individuals in the sense that they adore new adventures are thrilled about making discoveries along the way. One of these famous historical names could be a perfect match for your little one! 
Columbus | Christopher Columbus 

Marco Polo 

Cortes | Hernan Cortez 

Pizarro | Francisco Pizarro 

Bao | Hong Bao 

Gama | Vasco da Gama 

Cabot | John Cabot 

Pedro | Pedro Alvares Cabral

Buzz | Buzz Aldrin 
Bonus: Dogs from Hiking Movies 
These canine co-stars have left their mark with their roles in each film. Perhaps one of these storylines is your favorite, maybe it was the dog for you, perhaps a cool backstory for your pup's name is why you've chosen one of these. Either way, we think each suggestion would be good names for hiking dogs. 
Shadow | Homeward Bound 

Kavik | The Courage of Kavik: The Wolf Dog 

Chance | Homeward Bound 

Nanook | Iron Will 

Buck | Eight Below 

Copper | Fox and the Hound 

Togo | Togo 

Dewey | Eight Below 

Enzo | The Art of Racing in the Rain 

Maya | Eight Below 

Finding the Right Name for Your Hiking Dog
We understand the weight that comes with choosing the right name for your pup. It is something that sticks with them their entire life and you truly only have one shot at getting it right. On the bright side, most pups will grow into their name, whatever it may be, and might even develop a bit of a nickname over time. So the most important thing to remember is to have fun with it. Surely your pup will appreciate your loving home and companionship – the name will just be an exciting bonus! 
Check out a few other popular name posts for additional inspiration:
---
Feature Image Credit: Pixabay