How to Foster a Dog: Vet-Reviewed Guide, Facts & FAQs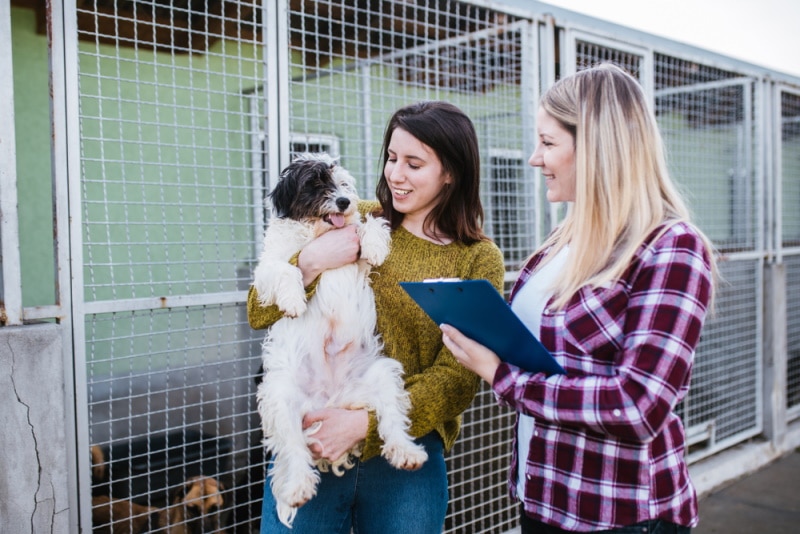 So, you have decided to take the leap and foster a dog! Now that the decision has been made, the question is, "Where do you begin?". How do you know what organization to contact and if you are suitable for fostering? There are so many variables and questions that need to be considered before you even begin the process.
This article is a step-by-step guide on how to foster a dog. We hope to answer your questions and provide you with everything you need to know to enter the world of fostering dogs.

Before You Foster: Consider the Situation
Talk to Everyone That Lives in Your Household
Fostering a dog is a huge responsibility—one that will need the cooperation of everyone in the house. Are they willing to help and be consistent with the dog? Are they willing to make the necessary adjustments in their schedules and be committed to the task?
If you do not own your home, you will need to get permission from the property owner. If the homeowner is willing to allow the foster, will there be extra fees like dog rent and additional deposits?
Know What It Entails
Fostering a dog is a huge commitment. Be sure that you and everyone involved understand what it entails to foster a dog. The foster dog can be in your home for years to come, or they can also be gone in a flash. Is everyone prepared for that?
Some of you may not want a long-term commitment, but you still want to help. Let the organization you are working with know that you want to do short-term fostering. They may want you to care for fosters when their families are on vacation or need to leave town for a weekend for a wedding or funeral, for example.
Another consideration is the commitment of time. Fostering involves more than providing food and water for an animal. The foster dog will become part of the family, even if it is temporary. The dog will require work to ensure they remain or become a "good dog". You will also be expected to attend adoption events since you are familiar with the dog and its character.

A Step-By-Step Guide on Fostering a Dog
1.

Research Animal Shelters and Rescues
You will want to do your research to decide which shelter or rescue you will work with. It is recommended that you work with an organization that you know and trust.
Each shelter and rescue organization has its own set of rules and responsibilities for foster parents. Do your research and know things like, what resources are available, what expenses you are expected to cover, and is there help available should you need it.
For example, does the shelter pay for food and vet bills? Who takes the dog to vet appointments? Another important question is, "What if it is not working out?". Can the dog be reassigned to another home or back to the shelter?
Think of as many questions as possible so there are no surprises. You want to make an informed decision so you can make the right decision for yourself and the foster dog.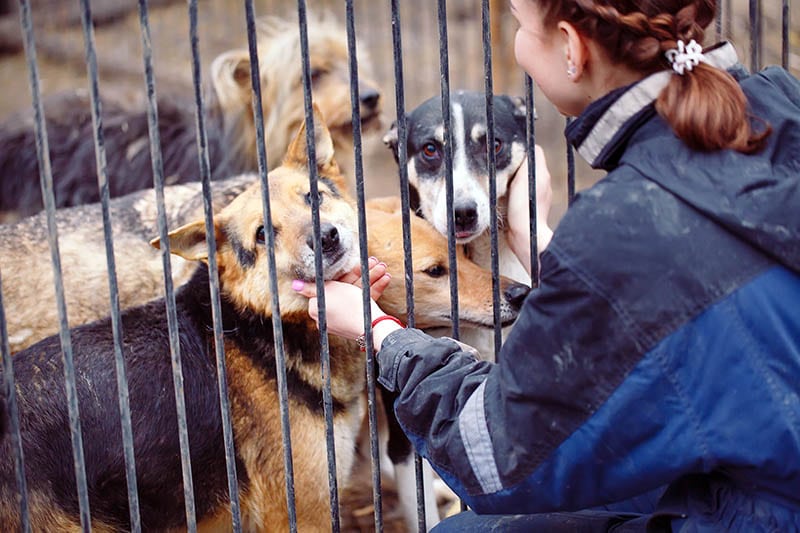 ---
2.

Choosing the Right Fit
Are you looking to foster an older dog or a young pup? What about a special needs dog that may be blind or deaf? Are you ready for these scenarios?
These are not easy decisions. For example, are you prepared to keep a senior dog for years (also known as hospice care)? Sometimes it is difficult to adopt them. And puppies are a bit needier but are adopted quicker than seniors.
Another thing to consider is the breed. Are there ordinances in your community banning certain breeds? Maybe you are not comfortable with a large dog and do better with smaller breeds. You may also do better with a particular breed.
---
3.

Recognize Your Limitations
When you commit to fostering a dog, you need to realize you may get a canine that has issues that need to be addressed, such as obedience, housetraining, and manners. Fortunately, you can let the rescue know if you have any restrictions or limitations so you get a foster dog you can handle.
For example, you may not have the strength needed to manage a large breed, but you do well with dogs that have anxiety issues.
---
4.

Make a List of References
Make up a list of people that know your lifestyle and the way you handle your pets. The references should be individuals that are not related, maybe a veterinarian, a dog breeder, or any other animal experts you may know.
---
5.

Fill Out an Application
Once you have evaluated all the scenarios and everyone is on board, contact the organization you have decided on and fill out an application to foster.
The application will have numerous questions about things like your activity level, home life, the layout of your home and yard, how you correct or discipline dogs, and your experience.
More than likely, the application will require veterinary references and character references. They will also require a home visit. These are normal and necessary steps in the application process.
---
6.

Understand the Requirements
Once you have completed the application and home visit, you may be required to do a few things prior to getting approved. They may require you to take a CPR or first aid class and fix the latch on the screen door.
These organizations can be particular about who they let foster their dogs, so do not take it personally if you are not selected.
---
7.

Make a List of Contacts
Make a list of contacts that is easily accessible to all members of the family. Use a white or blackboard or hang something on the fridge. The list should contain the phone numbers for the veterinarian, the person you are dealing with at the rescue, other foster parents, trainers, and anyone else that may be of help or importance while transitioning and caring for the foster dog.
You will need support and guidance, especially in the first few weeks of fostering, as it can sometimes be overwhelming.

Once You Have the Dog, What Comes Next?
Provide the Basic Needs
By this time, you should be aware of what things you are responsible for and what will be taken care of by the foster organization you have chosen.
For instance, who will take the dog to vet appointments, and who will pay for them?
As you know, fostering is a huge responsibility, and it is up to you to ensure that the foster is getting good nutrition, fresh water, vet care, and shelter. It is just as important that it receives love, nurturing, and patience so it can grow to be a confident, well-behaved, and healthy dog.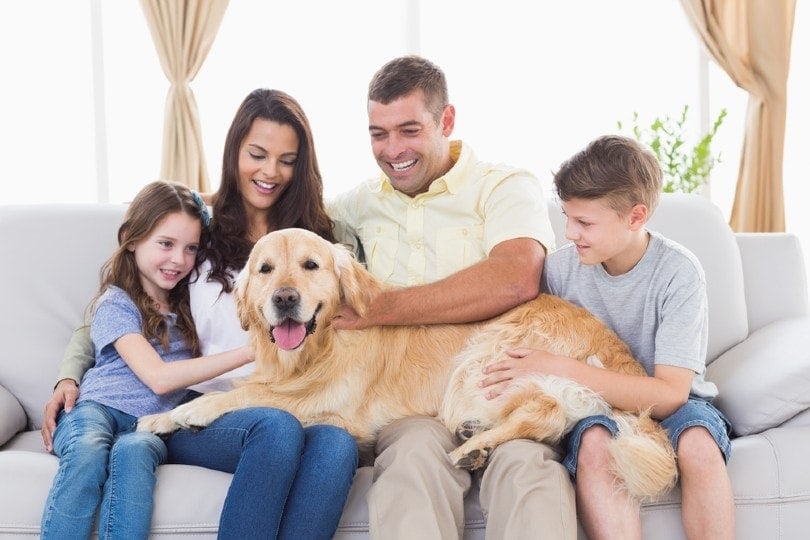 The Adjustment Period
Since not all foster dogs come from a home environment, your foster may need help adjusting to life in your home. For example, you may need to teach the dog boundaries, like not jumping on the counters or learning to eliminate outdoors.
Remember to use patience and rewarding training when teaching your foster good behavior.
Work on Making It Adoptable
Other than releasing the dog to its forever home, one of the most difficult things is to correct bad behaviors. Some of them you may be made aware of by the rescue, but others may become known after the dog is in your care.
Once an issue arises, you need to be prepared to get it corrected or find a trainer or behaviorist that can assist you. This is especially important if the behavior will make the dog less adoptable.
Go to Adoption Events With the Foster Dog
Each organization has its way of holding adoption events. In some cases, you will be invited to come to the event with the foster dog. The reason is that you will best be able to answer questions, screen adopters, and provide a sense of comfort and safety for the dog.
If there is an event that you cannot attend, plan for another volunteer to take the dog to the event. The dog would prefer you to be there, however. It will help the dog relax and be at its best behavior.
Find the Right Forever Family
One of your most important jobs when fostering a dog is to find the right forever family. The rescue organization will rely on your input when deciding if a family is a good fit.
It is imperative that you meet one-on-one with potential adopters to observe the interaction with the foster dog. You will also be able to answer questions about the foster dog.
The rescue organization will work with you to find dates and times that work for you so you can be involved in the complete process.
Other Important Things to Consider
As you are preparing to bring your foster home, some things to consider.
Due to the spread of illness, will the foster need to be separated from other pets in the home? Dogs coming directly from the shelter will need to be checked by a veterinarian and cleared before being exposed to your pets. Until the dog is cleared, you should have a pet gate or crate to keep it separated from your pets.
Set up a vet appointment as soon as possible if it has not already been checked. This may be done through the organization you are working with.
Be sure to "puppy-proof" your home to keep the dog safe and out of trouble.
Figure out where the dog is going to sleep.
Make sure everyone in the household knows the rules. Establish rules and restrictions and delegate responsibilities. Doing so will create balance and structure and ensure a smooth transition for the foster dog.
Introducing your household dogs to the foster should be done gradually and carefully. And remember, they should never be left unattended.

Conclusion
While sending a foster dog off to its new home may be difficult, remember that you have given it the gift of a loving family and a safe home. Without the strength and dedication of those that foster these animals, they would not have had a chance at life. Because of these wonderful people, so many dogs eventually get to be just that: loving and playful dogs!
Fostering is a serious commitment which requires extensive thought and preparation. In this article, we've provided some of the key insights towards fostering. We hope this information has provided you with some clarity about the process.
---