How to Get Your Dog into Modeling: 5 Easy Steps

Every dog owner is convinced that their pup is the absolute cutest dog in the whole world. If you're especially entrepreneurial, that belief may cause you to take things one step further and ask yourself how you can make money off your dog's adorable mug.
That can lead you into the weird and exciting world of dog modeling. Yes, there are professional dog models, and some owners can make a full-time living from their primped pooches.
However, it's not quite as simple as just taking your dog into public and waiting to get discovered. There are a few concrete steps that you can take to boost your pet's chances of making it, and in the guide below, we'll reveal exactly what those steps are.

Decide What Your Dog Has to Offer
As with humans, dog models come in all shapes and sizes. A flawless, purebred Labrador is sure to find work, but cockeyed, slobbery Bulldogs can too — they just won't be competing for the same jobs.
It also helps if your dog has unique behavioral quirks that cause them to stand out from the pack. If your dog sleeps in an unusual position, for example, or has a particularly odd facial expression, then some companies may appreciate the attention that those quirks bring.
You should keep that in mind while training your dog as well. All professional dog models need to be extremely well-trained, and commands like sit, stay, and roll over are the bare minimum.
If you can teach your dog to do something strange and unique, it will make them special, and special always stands out. You may want to think about the types of activities a dog could do that would get them a commercial gig when planning your training regimen.

The 5 Steps to Get Into Dog Modeling:
1.

Get Headshots — Professional Ones
A headshot is like a business card in the modeling world, and the same goes for your dog's headshots. Anyone willing to hire your dog wants to see high-quality, professional pictures, not a few snaps that you took with your iPhone. Not only will this paint your pup in the best possible light, but it will also demonstrate that your dog can be relied on to be adorable during a shoot.
Try to get a diverse range of shots so you can submit for a variety of auditions. Think about every possible adjective that a casting director might use to describe a dog — cute, ferocious, scared, etc. — and try to get a picture representing that adjective or emotion.
Once you're finished taking pictures, choose the best few, and get them edited and made into 8"x10" prints. These can be used in portfolios or online submissions.
All of this will likely cost several hundred dollars at least (and you should be suspicious if it costs less), so be prepared to spend money to get your dog's career started.
---
2.

Create a Resume
Most people think that all that matters is how your dog looks. If they're cute, what else do you need?
However, that's not how casting directors and agents think at all. They know how long and grueling shoots can be, so they want to choose dogs that will make life easier for everyone involved.
Your dog's resume should reflect all the skills that they have to offer, as well as all the ways in which they'll solve problems for the creative team.
You can include things like:
Training classes taken and certifications earned
Special skills
Previous jobs
Unique characteristics (especially those that won't be obvious from their headshots)
You should also include any relevant information about your dog, like their name, age, weight, breed, and sex. Consider including their measurements as well, as dog models are often called upon to wear clothes.
---
3.

Find an Agent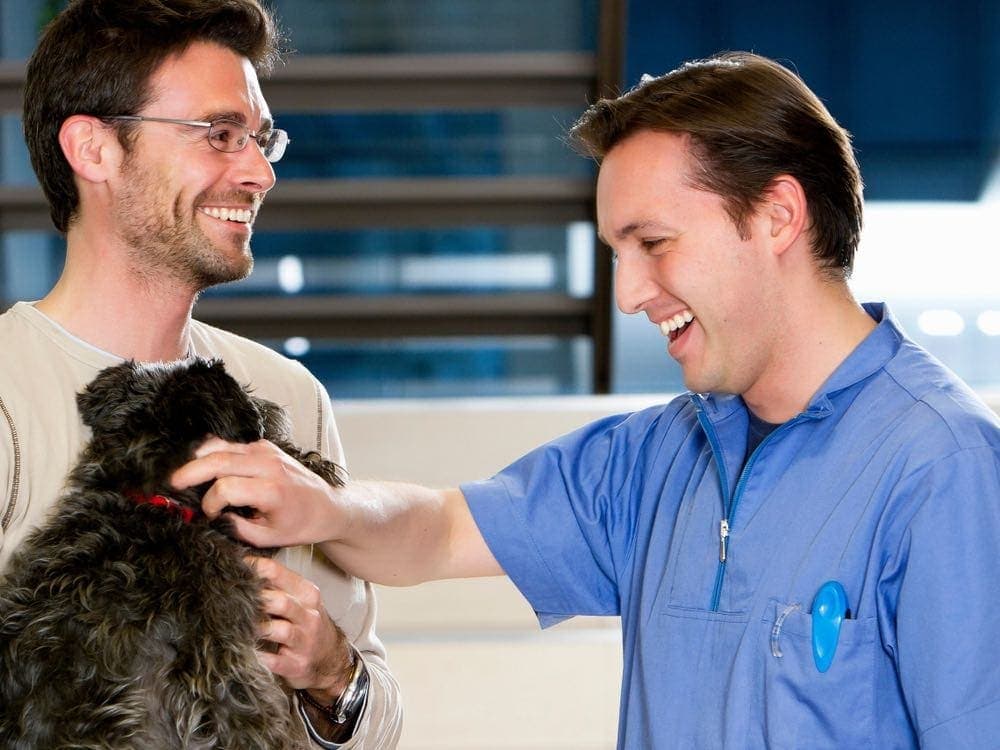 Nothing will happen for your dog until you find a good agent or manager. While you may have some success submitting your dog for jobs yourself (especially if you're only submitting in your hometown), agents and managers are privy to more jobs than those that get advertised publicly.
Also, having a reputable agent or manager is like an endorsement. If someone who's well-respected within the industry represents you, it shows that they believe in your dog, and casting directors will feel more confident giving your pup work.
The best way to go about this is by Googling "dog modeling agency" and seeing what pops up. Most agencies will have their own criteria for submissions, so follow those to the letter.
You should be aware, though, that the vast majority of agents and managers are located in either New York or Los Angeles. That's where most of the work is too, so you'll need to be prepared to relocate (or travel extensively) if you're hoping to make a career out of this.
Also, scams are rife within this industry. Remember that agents and managers make money by taking a cut of your earnings — they should never ask for any money up front from you. If someone asks you to pay them to represent your dog, run the other way.
---
4.

Turn Your Dog Into a Valuable Commodity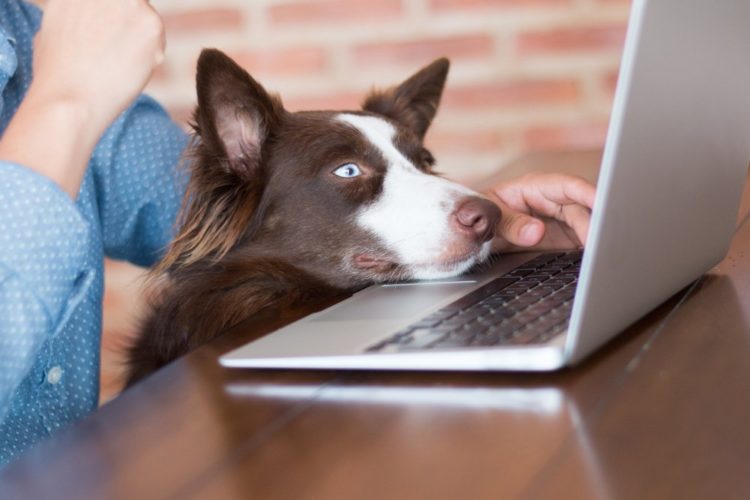 It's a sad fact of life: Banks only want to lend to people who don't need the money, and casting directors only want to cast dogs that don't need the work.
Unfortunately, it's going to be hard to convince an agent to take on your dog, and even if you find one that does, competition is fierce. It could take dozens of auditions before your pup lands work, and those auditions are usually few and far between.
Instead of just waiting for things to happen for your dog, try to make them happen on your own. Building a social media brand is a great way to draw attention, so create a profile for your pup on all the major sites and start building a following.
Try to create funny, adorable, or compelling content around your dog, and share it as widely as you can. It would probably behoove you to learn social media marketing skills to help in this regard, or you may want to consider hiring an agency to help.
If you can turn your dog into a social media superstar, you may not even need outside casting directors to give you work.
---
5.

Consider Canine Acting Classes
We know, the idea of a canine acting class sounds ridiculous, but these classes can be quite helpful.
These are different from regular obedience classes, and they will assume that your dog is highly trained and able to follow commands. If your pup is still unruly, work on obedience before signing up for an acting class.
In a class, your dog will be put through many of the same tasks and activities that they'd encounter on a shoot. This is a great way to get your dog accustomed to the hustle and bustle of a professional film or photoshoot so they're not overwhelmed on their big day.
We're going to let you in on a little secret about these classes, though: They're actually for you, the owner. They'll prepare you for what life on set is like, so you can make things as painless as possible for your dog.
After all, your dog's behavior will likely be a reflection of your mood, so the more comfortable you are, the better off your pooch will be.

FAQs About Dog Modeling
How much do dog models make?
This question is hard to answer because the numbers can vary wildly. The harsh truth is that most dog models will never make any money, but that's because their owners treat modeling as a game or hobby rather than a full-time job.
Most basic, professional shoots will pay around $150 per day. That "day" could consist of a few hours or the better part of the whole day, so whether it will be worth it will vary from job to job. Don't turn down work in the beginning, though (unless it's dangerous).
If your dog makes it big, they can earn a fortune. A dog on a successful TV show can make millions, but the odds of landing a gig like that are akin to winning the lottery.
Ultimately, your best chance of striking it rich could be to turn your dog into an Instagram influencer or something similar. Then, you can negotiate your own deals with companies (and you won't have to split your earnings with an agent or manager).
---
Does it matter what breed my dog is?
Not necessarily. "Typical" breeds like Labradors and Golden Retrievers are always in demand, as they represent wholesome, all-American values.
However, unorthodox breeds have their place as well. If you have a rare breed, you'll likely find that there's less work available, but there's also less competition for the work that does come along.
That being said, some breeds are bigger "people pleasers" than others. Stubborn breeds may be a bad fit, as you want a dog that's going to be helpful and fun to work with on a bustling set.
---
What is a typical dog modeling job like?
That's impossible to answer, as there is no such thing as a "typical" dog modeling job.
Your pup may be asked to just sit and look cute, or they may be called upon to navigate a series of challenging tasks. However, your dog should never be asked to do something that they haven't proven that they can do, so any jobs you get should be well within your dog's wheelhouse.
It's important, to be honest on your dog's resume for this very reason. While it may increase your dog's chances of getting hired if you lie and say they're adept at agility training, you'll ruin your reputation if you get on set and your dog refuses to run an obstacle course.
---
Is dog modeling dangerous?
Not if you work with reputable people. However, there are many shady characters in the business, so remember, you can always say "no" if you feel your dog's safety is at risk.
Remember, your dog isn't just your meal ticket — they're also your best friend. They're counting on you to protect them, so don't let them down.
Is Modeling Right for Your Dog?
While dog modeling can be a fun and potentially lucrative way for you and your dog to spend time together, it's not for everyone. Many people are completely unprepared for how challenging the business can be, and burnout is extremely high.
If you and your dog can make it work, though, you can build a ton of wonderful memories together. Most importantly, though, dog modeling allows you to go to work with your best friend every day — and it also lets you show everyone in the world how much better your dog is than theirs.
---
Featured Image Credit: noamvalentinoguetta, Pixabay