1 Indoor Dog Park in Raleigh, NC You Can Visit In 2023

Raleigh residents have countless reasons to love their city, and we aren't just talking about the people living there. The North Carolina capital is well-known as one of the best places in America to own a dog, even earning the top spot in a MarketWatch survey of the most dog-friendly cities in 2023!
Why is Raleigh perfect for our pups? There's no shortage of fun and excitement for you and your pet, and if you're ready for a change of pace, it's time to check out an indoor dog park. Since it's climate-controlled and fun for dogs and owners alike, West Street Dog includes perks your average park leaves out. Find your next pet-friendly hangout with this look at the indoor dog park in Raleigh, NC.

The Recommended Indoor Dog Park in Raleigh, NC
1.

West Street Dog
🗺️ Address:
📍 400 W. North St.
📞 Contact:
984-222-2965
🕐 Open Times:
Mon: 4 PM–10 PM
Wed–Fri: 4 PM–9 PM
Sat: 2 PM–9 PM
Sun: 2 PM–7 PM
💲 Cost:
Mon–Thurs: $5/day
Fri–Sun: $10/day
Monthly memberships available
🐕 Off-Leash:
Yes
West Street Dog is an indoor dog park with a full bar in the heart of downtown Raleigh. You can visit for the day or purchase a monthly membership, but you must be 21 or older to enter. West Street Dog holds weekly events like Monday night trivia, and on Saturday and Sunday, their play area is available for small dogs.
With an off-leash-only area and a leashed bar section, West Street Dog provides opportunities to play with your dog or relax with a drink. It also has full-day and half-day doggy daycare programs and overnight boarding for dogs and cats.

Tips for Visiting Your Local Indoor Dog Park in Raleigh
Indoor dog parks have a lot to offer for dogs and their owners to make them well worth the price of admission. But with the opportunity comes greater responsibility.
You must always be aware and prepared to step in when necessary to protect your pets and other dogs in the park. In indoor parks, specific rules often apply, and more factors come into play to affect the experience. Research your local indoor dog park before visiting, and follow these general tips to ensure your dog is ready.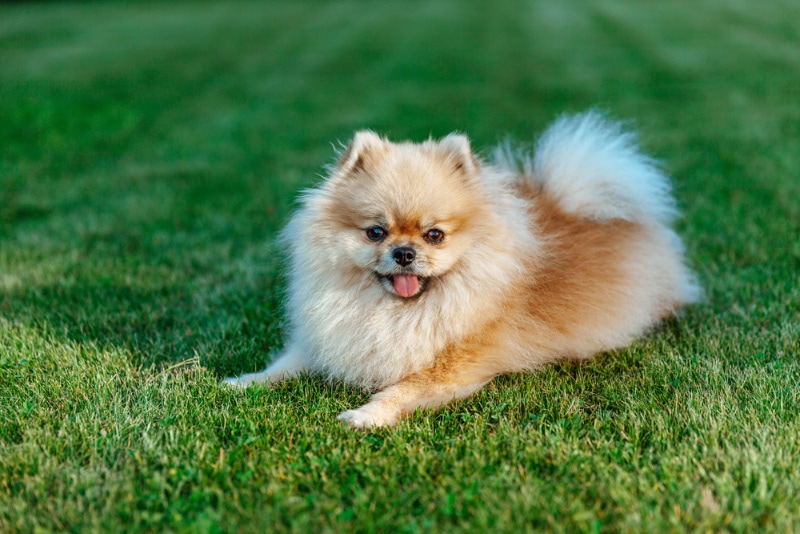 Follow Age Restrictions
No matter where you go, indoor parks usually have a bar area, giving dogs and owners one comfortable space to socialize. With that in mind, many require visitors to be at least 21. Dogs also often have age requirements. Most indoor parks need dogs to be at least 4 months old; if they're over 6 months, they must be spayed or neutered.
At Raleigh's premier indoor dog park, West Street Dog, anyone in the off-leash dog park must be at least 21. Families with children can be with their dogs in the leashed front bar section.
---
Ditch the Treats and Toys
Socialized dogs can get along wonderfully when they're on level ground. While indoor parks may serve or allow food for owners, dog treats and toys should stay at home. Dogs will be less likely to spar when there isn't anything to fight over, and keeping food out of the park will protect any pet that might have allergies.
In most instances, the only items you should consider are a leash, collar, ID tags, and waste bags for messes.
---
Update Vaccinations and Microchip Information
Up-to-date vaccinations are a smart idea in any social setting and a requirement in many indoor parks. Before signing up or visiting your nearest park, check your dog's records to ensure they're current for rabies, distemper, parvo, Bordetella, and other essential shots.
---
Be Responsible
You must stay aware and be responsible for your dog at all times. While it's sound advice and a bare minimum expectation at any dog park, indoor parks make it easier for pet parents to distract themselves with cocktails and chances to socialize with other owners.
Grabbing a drink or two is a perfect way to unwind as long as you can maintain control of your dog. If you overdo it at the bar, you could lose that control and potentially put your pet and others at risk. Not to mention, grabbing an Uber for you and your dog isn't always as easy or cheap as getting one for yourself.
The point is if you like to go to the bar to knock back several drinks and see where the night takes you, an indoor dog park probably isn't the best place to do it. The park should be for your dog first and foremost, and you must always show the utmost respect to them, the other dogs and owners, and the park's staff.

Conclusion
Raleigh's residents and businesses do everything they can to cater to dogs, inviting them in whenever possible to improve city life for pets and their owners. From its walking trails to the dog-friendly restaurant patios on almost every street, you have every opportunity to share daily experiences. With indoor parks gaining popularity, you have even more chances to socialize and create new memories with your best friend.
---