Is Huntington Beach Dog Friendly? Everything You Need to Know!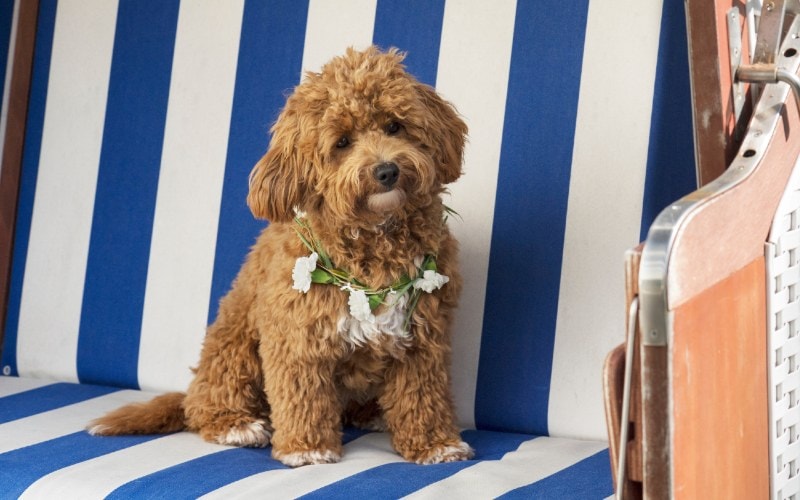 If you live in Huntington Beach, California, you may wonder if your pup can join you on a beach day. Well, the answer is yes and no! Your four-legged friend is welcome in many areas of Huntington Beach, but not right on the sand.
There is a catch, though, so keep reading to learn about the rules and everything else you need to know about dogs and "Surf City, USA."

Are Dogs Allowed at Huntington Beach?
As the proud parent of a furry four-legged friend, you know just how important it is to make sure they are having the best quality of life—and that includes plenty of exercise and playtime outdoors.
While Huntington Beach might sound like the perfect spot for your pup to get their energy out, the laws are a bit strict. For starters, you need to make sure your dog is always on a leash. What's more, the leash must be six feet in length or less.
Your pup is also not allowed to be off-leash on the beach. The only exception to this rule applies to service dogs that are aiding for an individual with a disability.
But all hope is not lost—there just happens to be a stretch of beach where dogs are permitted! That stretch is called Huntington Beach Dog Beach, which is situated between Goldenwest and Seapoint Streets.
The 1.5-mile length of beach runs along the bluffs and is solely there for dogs to enjoy Huntington Beach. So now, your pup can run free and have some fun in the sun—no leash required (if they're supervised, of course)!
Areas of Huntington Beach Where Dogs Are Permitted
Not including Huntington Beach Dog Beach, the sands of Huntington Beach are unfortunately off-limits to dogs. But that doesn't mean the rest of Huntington Beach doesn't allow dogs.
You can freely walk your dog on any of the nearby trails. But be aware that these trails are multi-use, so you will likely cross paths with families, small children, and other dogs.
As such, you'll need to be mindful of their presence and make sure you keep your dog under control if it's the type that gets excited or defensive around others. That's one of the key reasons why Huntington Beach has its leash rule in place. In addition to the trails, you may also have Fido on a leash in the parking lot.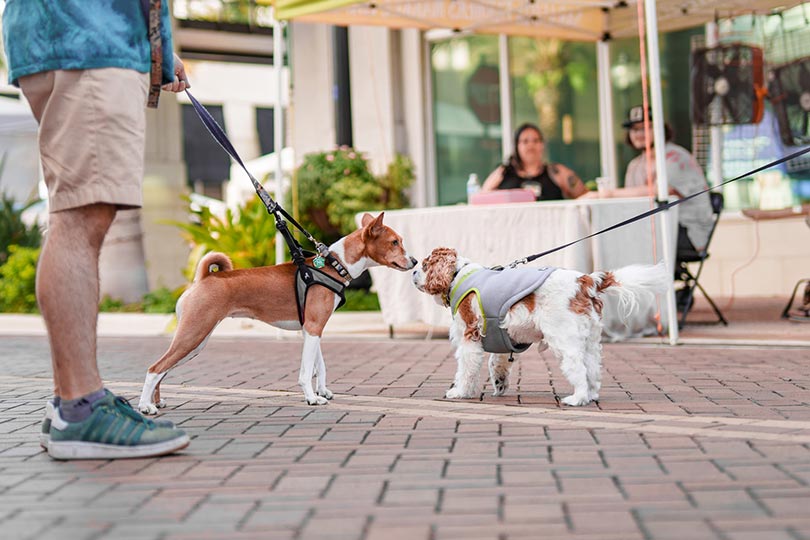 Can Dogs Walk on Huntington Beach Pier?
Sure! But once again, you'll likely see other dogs, children, adults, and more—so make sure you have control of your pup at all times. Even if your dog is well-behaved, that doesn't mean other dogs on the Pier will be well-behaved, too.
Huntington Beach attracts all kinds of people and pets, so there's always a chance that some dogs will be there that aren't mindful or well-trained. In short, proceed at your own risk.
It's also important to remember that no matter where you go in Huntington Beach with your pup, you'll need to clean up after them. There are no exceptions to this rule!

Top 5 Tips to Keep Your Dog Safe at the Beach
Regardless of which beach you take your dog to, there are some tips for keeping your furry friend safe and having a great time. Read below to learn how you can ensure a fun-filled day with your pup.
1.

Get Chipped
First and foremost, make sure that your dog is microchipped and wearing an up-to-date ID tag. This way, if they do manage to slip away from you at the beach, they can more easily be returned to you.
---
2.

Leash Up
Also, make sure that your dog always has a leash on—this isn't just for their safety but also for the safety of other beachgoers. With larger crowds and new smells, dogs may become anxious and run off if not kept on a short leash.
---
3.

Watch Out
Once at the beach, always keep an eye on your pup. Kids, other dogs, and wildlife can create a lot of stimuli that your dog may find overwhelming or exciting.
---
4.

Stay Hydrated
Make sure to provide plenty of water and breaks in the shade throughout the day; even if it's not too hot out, sand is still a great insulator and can cause your pup to overheat quickly.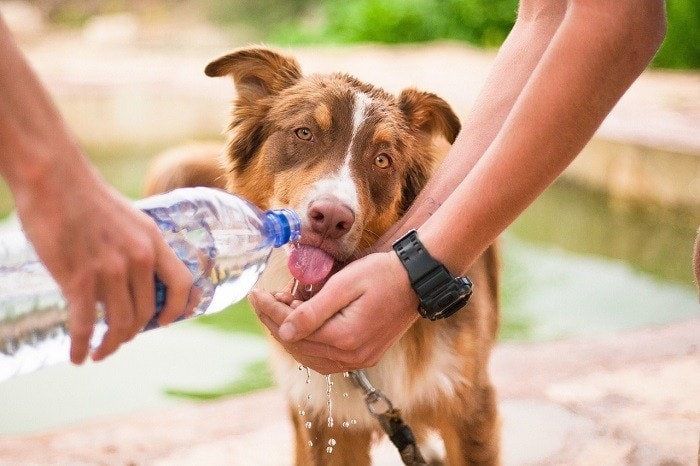 ---
5.

Have Fun
Most importantly, make sure to have a fun time with your dog! After all, that's why you're there—to spend some quality time together and create lifelong memories.
So before you plan your next beach trip with your pup, make sure to keep these tips in mind. With the right precautions, you and your pup can stay safe and have an enjoyable day out at Huntington Beach or any beach of your choosing.

Conclusion
If you're looking for a way to let your pup enjoy the beach, Huntington Beach Dog Beach might be just what you've been searching for. With 1.5 miles of sand and surf specifically catered to canines, this beach is sure to make your furry friend happy.
---