Jiminy's Dog Food Review 2023: Recalls, Pros & Cons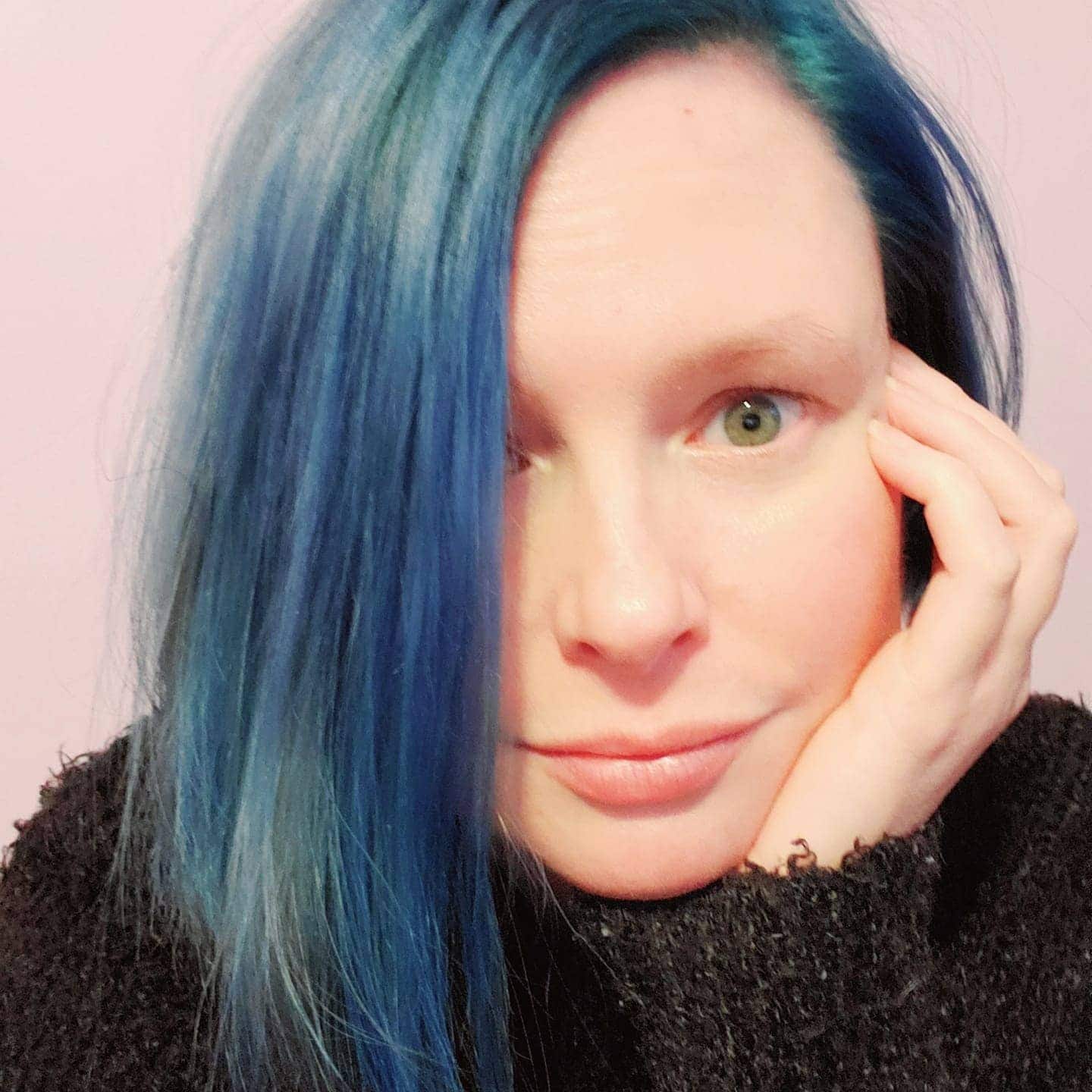 Review Summary
Our Final Verdict
We give Jiminy's Dog Food a rating of 4.0 out of 5 stars.
You might not have heard of Jiminy's dog food before, but Jiminy's is a company dedicated to producing dog food and treats with sustainable forms of protein. What does that mean? It means they use crickets and grubs instead of meat products such as chicken and beef. Not only is this more beneficial for the environment than using meat, but it can be great for dogs with food allergies as well.
Jiminy's is a newer dog food and treat line made in the United States and is an excellent choice for most dogs (food allergies or not). There are a couple of negatives to the brand, but the overall concept is quite interesting, and plenty of people are raving about how much their dogs enjoy the food and treats.
Want to find out if your dog might join the ranks of Jiminy's lovers? All the relevant information you need is below!

At a Glance: The Best Jiminy's Dog Food Recipes:
Rating
Image
Product
Details

Best Overall

Jiminy's Cricket Crave Dry Dog Food

High in protein
Minimally processed
Great for dogs with food allergies
Check Price

Jiminy's Good Grub Dry Dog Food

High in protein
Great for dogs with food allergies
Wealth of benefits for your pup
Check Price

Jiminy's Cricket Cookie Pumpkin & Carrot Recipe Training Dog Treats

Great source of protein
Only 3 calories a treat
Great for dogs with food allergies
Check Price
---
Jiminy's Dog Food Reviewed
Because Jiminy's dog food is a newer product, you may not be very familiar with it. Essentially, it uses sustainable protein in the form of crickets and grubs (which sounds gross but is apparently pretty healthy), making it environmentally friendly and more nutritious for dogs. They also lean towards plant-based ingredients outside of the bug ingredients, which provide many benefits for your pup.
However, they use garlic in some recipes, which could be harmful. And there's little known about where Jiminy's products are made (other than that they're made in the United States).
Who Makes Jiminy's Dog Food and Where is It Produced?
Founded in 2016 by Anne Carlson, Jiminy's was created as a way to make sustainable dog food and dog treats available. Dog food uses a ton of protein each year—approximately 32 billion pounds! By using crickets as protein instead of typical meat products, Jiminy's uses up less environmental resources such as water and land when making their products. Plus, cricket protein is apparently good for your dog.
Their products use ingredients almost entirely sourced in the United States (though a couple come from Canada, and they use coconut oil sourced from the Philippines). Dog food and treats are made in the United States, though.
Which Types of Dog is Jiminy's Dog Food Best Suited For?
Though Jiminy's dog food is suitable for all dogs, dogs that have food allergies or sensitive stomachs might fare particularly well with this brand. This is because food allergies in dogs tend to be reactions to proteins such as beef, lamb, and chicken; since Jiminy's offers insect protein instead, they should be able to avoid food allergy triggers. The same goes for those with sensitive stomachs. Since Jiminy's uses such different ingredients than regular dog foods, a dog with a sensitive stomach may find it easier to consume.
Which Types of Dogs Might Do Better with a Different Brand?
Any type of dog should do well with Jiminy's (unless you discover they're allergic to insect protein, sensitive to garlic, or end up just not liking it).

Discussion of the Primary Ingredients (Good and bad)
You'd have questions about the ingredients of any dog food you were considering for your favorite four-legged friend, but for food that uses bugs, you probably have more. Below you'll find more info on the use of crickets and grubs in Jiminy's food, as well as more about their other ingredients—good and bad.
Seriously, Bugs?
Because Jiminy's uses sustainable proteins such as crickets and grubs, there has definitely been discussion over how healthy this is for dogs. However, crickets and grubs provide your dog with all the protein they need, as well as the required essential amino acids. In fact, cricket contains more protein than beef! It is also higher in iron and fiber and is even a prebiotic. Plus, cricket is Generally Recognized as Safe by the FDA. So, pretty healthy for your favorite pup!
Non-Bug Ingredients
The non-bug ingredients in Jiminy's are pretty awesome as well. They lean towards plant-based ingredients, including pumpkin, sweet potato, apple, lentils, flax seeds, peanut butter, and more. Each of their non-bug ingredients is designed to offer benefits to your pup. For example, pumpkin aids in digestion, lentils provide fiber and iron (and don't cause gassiness in most dogs!), and peanut butter gives your dog energy (plus, they love it). Overall, the ingredients involved in Jiminy's dog food and treats are excellent. And all of Jiminy's dog food and treats meet the nutritional requirements put forth by the AAFCO.
Wait, Isn't Garlic Toxic for Dogs?
One important thing to know about Jiminy's is that they include garlic in some products. But isn't garlic toxic to dogs?
It has been found that a compound in both garlic and onion, known as thiosulfate, can cause Heinz-body anemia if it is consumed in large doses by dogs. Heinz-body anemia can result in damage to red blood cells and even lead to death.
Jiminy's stance on the use of garlic in their products is that because high doses of garlic are what cause the issue, so long as only small amounts are used and consumed, it should be safe and possibly even provide health benefits to your dog.
Some dogs are more sensitive to garlic than others, though, and could get sick from less amounts of garlic. So, take the use of garlic into consideration before deciding whether to try Jiminy's dog food.
A Quick Look at Jiminy's Dog Food
Environmentally friendly
Excellent source of protein
Good quality products
Contains garlic
A bit pricy
Only has two dog food recipes
Recall History
As far as we're able to tell, Jiminy's has never had a recall, as there's no indication of recalls on the FDA's recall site. And according to Jiminy's, insect protein is typically free of the types of pathogens found in meat, such as E. coli and salmonella.

Reviews of the 3 Best Jiminy's Dog Food & Dog Treat Recipes
Below you'll find a closer look at the two dog food recipes Jiminy's has and their most popular treat.
1.

Jiminy's Cricket Crave Dry Dog Food
This recipe seems to be the favorite amongst dog owners, and we can see why.
Cricket Crave is minimally processed and features cricket as its primary protein (of course). It aids in better digestion and supports healthy skin and coat. Plus, it claims to be beneficial for dogs with food allergies.
You'll also find no corn, soy, or wheat in this recipe. What you will find is plenty of fiber, iron, taurine, omegas, and other necessary vitamins and minerals for your dog!
High in protein
Minimally processed
Great for dogs with food allergies
Doesn't smell great
Might be too hard for teacup size dogs to eat
---
2.

Jiminy's Good Grub Dry Dog Food
As the name suggests, this dog food recipe uses grubs instead of crickets. It still offers plenty of protein like Cricket Crave but balances that out with complex carbs like sweet potatoes. This combination promotes healthy muscles, improves the health of your pup's gut, and provides them plenty of energy to play!
This sustainable recipe also offers your dog a wealth of other benefits, including healthier skin and coat, improved stamina, healthy teeth and gums, better digestion, and allergy relief. And like Cricket Crave, it is minimally processed.
High in protein
Wealth of benefits for your pup
Great for dogs with food allergies
Super crumbly
On the pricey side
---
3.

Jiminy's Cricket Cookie Pumpkin & Carrot Recipe Chicken-Free Soft Training Dog Treats
Not only do these treats contain cricket protein, but they also contain pumpkin, carrots, and oats. This combination proves to be a tasty treat for your favorite four-legged friend with the bonus of only having 3 calories per treat! It also has plenty of other good things, such as omegas, fiber, taurine, and vitamins that benefit your dog's health.
These treats are fabulous for doggos with food allergies. And if you have a dog on the smaller side, these treats are easy to break down into smaller pieces.
Great source of protein
Only 3 calories a treat
Great for dogs with food allergies
More expensive than other brands
A few dogs simply did not like the smell or taste

What Other Users Are Saying
Though the above information can help you decide whether Jiminy's is suitable for your dog, we also recommend seeing what other dog parents are saying. Here is just a taste of the reviews people have left for Jiminy's dog food.
Chewy: "I was skeptical about this dog food, but I have to say I'm pleasantly surprised. It caused no stomach upset; my dog's poops are excellent and this food smells like good quality dog biscuits. I would definitely keep this brand in my dog's rotational diet."
Petco: "I have a super picky Chihuahua that has a chicken allergy. I've been on the hunt for several months now to try and find the right food for him, because he loves the taste of chicken but can't have it. I was advised by a Petco employee to try this, and I was very skeptical because he is a very picky eater. But I bought a small bag and brought it home. It did not go well. He wouldn't even taste it for about 2 or 3 days. Then he got hungry enough and he ate it, AND HE ABSOLUTELY LOVED IT! Unfortunately, I had already bought a 25 pound bag of the food that he was on before this since he was showing no interest in it at first. So once this bag was gone, I started feeding him the old food again and he didn't want to eat it anymore. We will be switching him over to this food permanently and am so happy that I found him something that he loves but is not allergic to!"
Amazon: Amazon is always an excellent source of reviews. You can check out several about Cricket Crave here!

Conclusion
Overall, Jiminy's dog food seems like an excellent choice for dogs—particularly if they have food allergies or sensitive stomachs. Because this food uses crickets and grubs as protein, common food allergies such as ones to chicken and beef can be avoided without losing out on the protein your dog needs. And the non-insect ingredients are great, too, as they lean toward plant-based ones such as sweet potatoes, lentils, and apples. Each recipe seems to provide a wealth of health benefits for your pup too.
The downside to Jiminy's is that it's a bit pricier than other dog foods. It also has some food and treat recipes that use garlic, which can be harmful to dogs, so you'd have to weigh the pros and cons. But as far as environmentally friendly, sustainable dog foods go, Jiminy's seems like one of the better ones.