200 Meaningful Dog Names – Our Inspired Ideas
Choosing a name for a new pet can be a fun but challenging experience, and many people struggle with it, especially if they are new pet owners. If you need help getting your creative juices flowing, keep reading for a long list of meaningful names that you can choose from or use as a starting point.
Click to Skip Ahead:

Choosing Your Pet's Name
Before choosing a name for your pet, spend time with them so you can learn about their personality. Doing this will also give you a chance to notice special markings or other traits that might give you an idea about their name. You want to choose something that is easy to say and remember and shouldn't sound similar to any commands to help prevent confusion. Avoid common names so no other dogs will come when you call yours, and say the name out loud a few times so you can see if it feels right. Involve your family and friends if you are struggling. Sometimes the dog will let you know what name they like best1
Nature-Inspired Names
These names are taken from the natural world and can work for male or female dogs.
Willow
Forrest
Pebble
Storm
Daisy
Rocky
Luna
River
Blaze
Meadow
Aspen
Zephyr
Aurora
Orion
Ivy
Atlas
Coral
Sable
Topaz
Fjord

Mythological Names
These names are derived from various mythologies around the world.
Odin
Athena
Apollo
Freya
Thor
Hera
Loki
Artemis
Zeus
Selene
Hermes
Gaia
Hades
Minerva
Triton
Demeter
Ares
Persephone
Hephaestus
Eos

Literary-Inspired Names
These names come from classics of literature.
Gatsby
Scout
Atticus
Bronte
Dickens
Harper
Dante
Twain
Orwell
Austen
Marlowe
Scout
Beckett
Neruda
Wilde
Steinbeck
Elinor
Huxley
Thoreau
Holden

Food-Inspired Names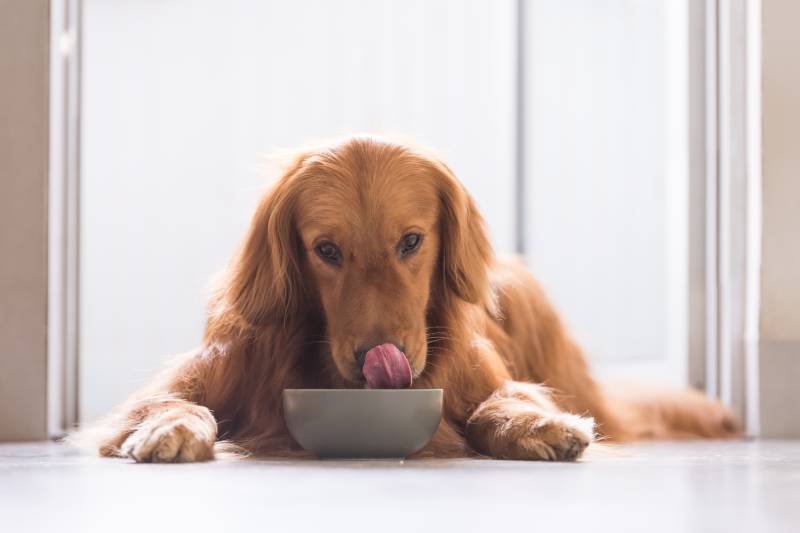 These names are fun references to various foods and ingredients.
Biscuit
Pepper
Mocha
Ginger
Caramel
Basil
Olive
Nutmeg
Cocoa
Pickle
Toffee
Brie
Biscotti
Cinnamon
Currant
Saffron
Chai
Clementine
Pumpernickel
Waffles

Historical Names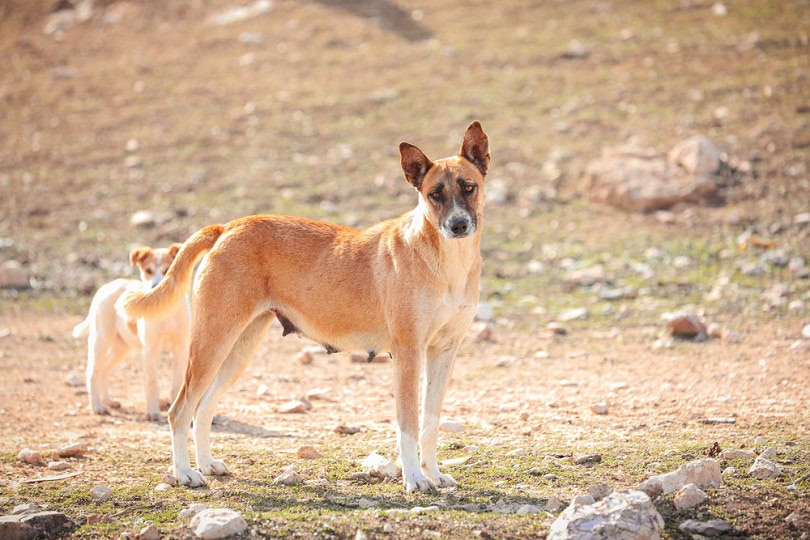 These names are inspired by famous figures of history.
Churchill
Cleopatra
Lincoln
Boudica
Einstein
Amelia
Napoleon
Queenie
Tesla
Cleo
Galileo
Eleanor
Caesar
Sojourner
Archimedes
Catherine
Darwin
Joan
Leonardo
Zenobia

Sports-Inspired Names
These names reference great sports figures.
Beckham
Serena
Kobe
Mia
Bolt
Venus
Tyson
Ripken
Nadal
Zlatan
Brady
Danica
Messi
Simone
Phelps
Federer
Simone
Griffey
Laila
Tiger

Wanderlust-Inspired Names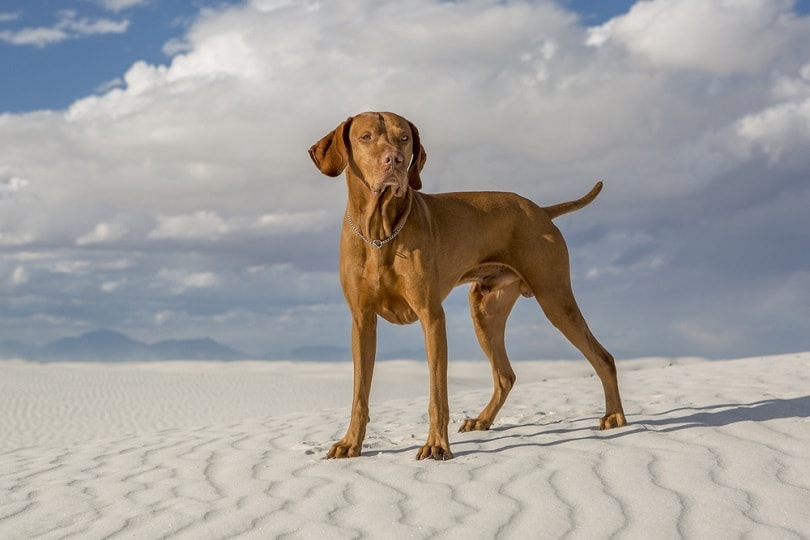 If you love to travel, consider naming your dog after one of these famous landmarks.
Sahara
Everest
Maui
Zion
Aspen
Rio
Cairo
Sydney
Savannah
Bali
Everest
Havana
Kenya
Lucca
Oslo
Petra
Valencia
Kyoto
Vienna
Yukon

Music-Inspired Names
Consider naming your dog after one of these famous musicians.
Bowie
Jagger
Hendrix
Adele
Elvis
Madonna
Joplin
Marley
Lennon
Mozart
Aretha
Cash
Sinatra
Ella
Cobain
B.B.
Stevie
Bono
Janis
Ravi

Art-Inspired Names
Any of these artists could lend their name to your dog.
Picasso
Monet
Frida
Dali
Rembrandt
Klimt
Renoir
Escher
Georgia
Banksy
Kahlo
Michelangelo
O'Keeffe
Warhol
Van Gogh
Cézanne
Hokusai
Botticelli
Lichtenstein
Ansel

Personality-Inspired Names
If you want something more abstract, consider one of these names.
Joy
Chance
Maverick
Sassy
Ace
Clever
Grace
Dash
Happy
Noble
Breezy
Zeal
Echo
Daring
Valor
Charming
Whimsy
Serene
Trusty
Faithful

Frequently Asked Questions
Can I Change a Dog's Name If I Adopt an Older Dog With an Existing Name?
Yes, you can change an older dog's name, but it's essential to do it gradually. Start by using the new name alongside the old one, while slowly phasing out the old one. Use positive reinforcement when your dog responds to the new name.
Should I Consider the Length of a Dog's Name?
Yes, shorter names are generally easier for dogs to recognize and respond to. Aim for one or two syllables for the best results.

Conclusion
There are many names that you can choose from when naming your pet, and you can likely come up with even more when using this list as a guide. Our favorite names include Ace, Trusty, Cleopatra, Blaze, and Odin. Before choosing a name, spend time with your pet to see if anything stands out, like a personality or physical characteristic that might tip you off as to what their name should be. We recommend asking your friends and family for help if you are still having trouble.
You Might Also Be Interested In:
---