320 Dog Nicknames: Fun Pet Names for Your Pup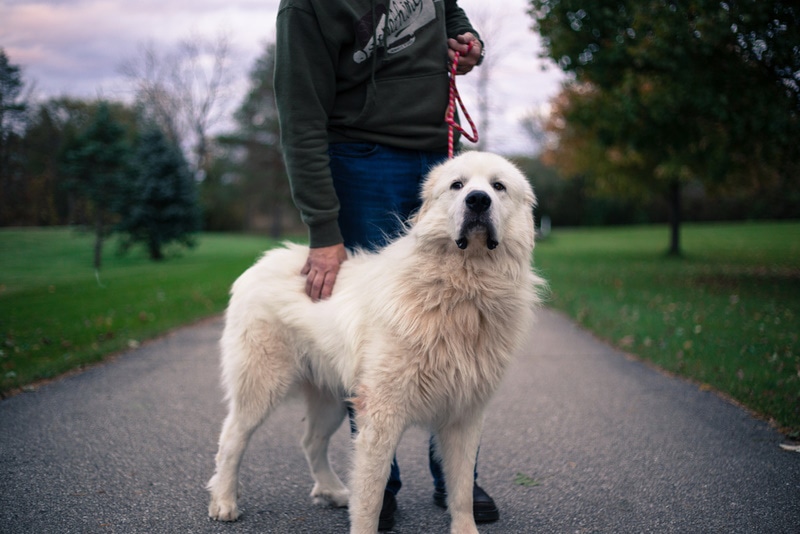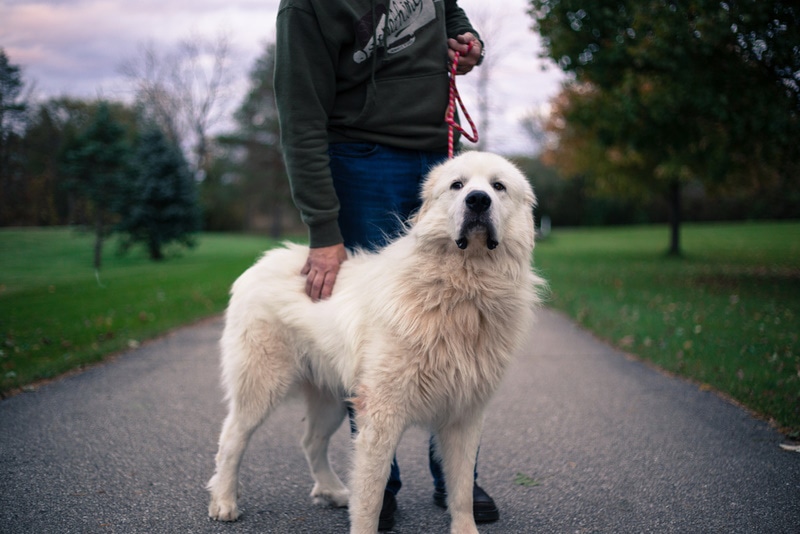 Click to See the Nicknames You Like to review First:
Naming a new dog can be a fun and stressful experience. Everyone wants to pick the perfect name for their pup, but there are so many names to choose from. You don't want to pick a bad name or a name you will come to regret. Many people want fun or unique names for their dogs but finding the perfect one can be a challenge.
This comprehensive list will be your one-stop shop for fun nicknames for a new dog. Featuring over 300 different names, this list has classic names, trendy names, and unique names for you to browse. By the bottom, you should have some great ideas for your dog's new nickname. Heck, you might even find a name that you absolutely love and cannot live without. You won't know until you start scrolling.

Most Popular Dog Nicknames This Year
These names represent some of the most popular dog names this year. There are a plethora of names for both male and female dogs. There are trendy names, new names, fun names, pop culture names, and classic names all represented here. If you are looking for a fun nickname with a proven track record, you should find something excellent in this section of the most popular names.
Male Names
Ace
Apollo
Archie
Arlo
Bailey
Bandit
Baxter
Bear
Beau
Benji
Bentley
Benny
Blu
Boomer
Bruce
Bruno
Buddy
Buster
Cash
Charlie
Chase
Chewy
Coco
Cody
Cooper
Copper
Dexter
Diesel
Duke
Enzo
Finn
Frankie
George
Gizmo
Goose
Gus
Gunnar
Hank
Harley
Henry
Hunter
Jack
Jackson
Jake
Jasper
Jax
Kai
King
Kobe
Koda
Leo
Loki
Louie
Luke
Lucky
Mac
Marley
Maverick
Max
Milo
Moose
Murphy
Odin
Oliver
Ollie
Oscar
Oreo
Otis
Ozzy
Peanut
Prince
Ranger
Remi
Rex
Riley
Rocco
Rocky
Romeo
Roscoe
Rudy
Rusty
Sam
Sammy
Scout
Shadow
Simba
Tank
Teddy
Theo
Thor
Toby
Tucker
Walter
Winston
Zeke
Zeus
Ziggy
---
Female Names
Abby
Angel
Annie
Aspen
Athena
Ava
Bailey
Bella
Belle
Birdie
Blu
Bonnie
Callie
Charlie
Chloe
Cleo
Coco
Cookie
Daisy
Dakota
Dolly
Dixie
Ella
Ellie
Emma
Fiona
Frankie
Freya
Georgia
Gigi
Ginger
Gracie
Harper
Hazel
Holly
Honey
Ivy
Izzy
Josie
Koda
Kona
Lady
Layla
Leia
Lexi
Lily
Lola
Lulu
Luna
Lucy
Maddie
Maggie
Maple
Marley
Maya
Mia
Mila
Millie
Minnie
Missy
Mocha
Mochi
Molly
Nala
Nova
Olive
Oakley
Peanut
Pearl
Penelope
Penny
Pepper
Phoebe
Piper
Poppy
Princess
Remi
Riley
River
Roxy
Rosie
Ruby
Sage
Sasha
Scout
Shelby
Skye
Sky
Sophie
Stella
Sugar
Sunny
Tilly
Winnie
Willow
Xena
Zoe

Fun Nicknames for Your Dog
If popular dog names aren't your jam, perhaps you will like something more interesting and unique. This section provides inspiration for fun nicknames based on popular categories like video games, food, and royalty.
Video Game Names
Here is a small sampling of some video game names that have grown in popularity over the past year. You have classics like Zelda and Kirby listed here as well as some new entries like Harvey and Croft.
Daisy
Zelda
Harvey
Yoshi
Kirby
Pac Man
Brewster
Croft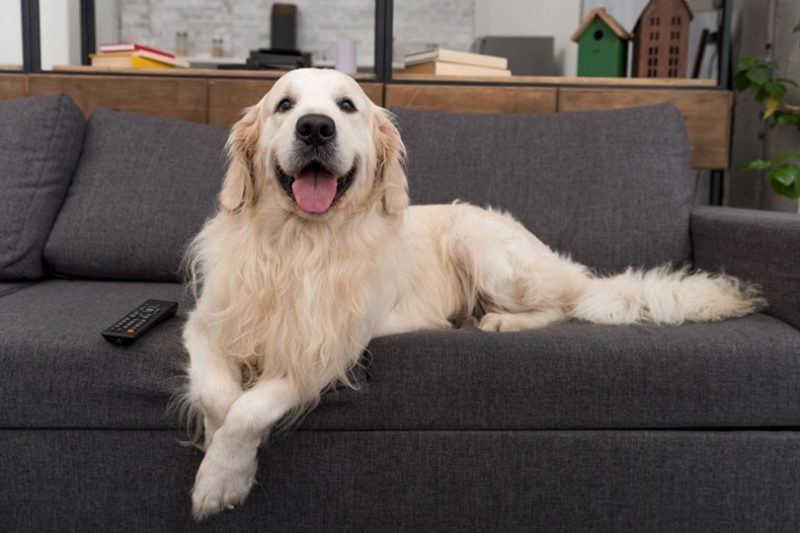 ---
Tech Names
Technology continues to dominate modern life, so it is no wonder that some people use technology as inspiration for their latest dog names. These tech names represent some of the current tech trends as well as some tech that people use every day.
Dell
Meta
Sony
Elizabeth
Alexa
Zoom
Mac
Macintosh
---
Racing Names
Racing has grown incredibly popular over the past couple of years. Formula One is having a moment in North America. NASCAR continues to be a popular pastime for many Americans. Even Indy Car is growing in popularity with record television viewers. That makes racing names a fun, unique, and trendy way to find a nickname for your dog.
Denny
Elliot
Larson
Logano
Verstappen
George
Roscoe
Sebastian
Russell
Hamilton
Charles
Pierre
Palou
Dixon
Newgarden
Kirkwood
---
Sports Names
Like racing, sports continue to dominate the modern American zeitgeist. From superstars like Shohei Ohtani and Jalen Hurts to new soccer stars like Gio Renya and Christian Pulisic, whatever kind of sports you like, there is a player or star ready to lend you their name for your pupper.
Ohtani
Shohei
Buxton
Stanton
Jalen
Judge
Stamkos
Diggs
Renya
Pulisic
Lamb
Mahomes
---
Drink Names
Alcoholic beverages are a fun source of great dog nicknames. There are a number of names, from manly names like Whiskey to more feminine names like Mai Tai or Margarita. Only 21 and up, please, for alcohol nicknames!
Vodka
Truly
Gin
Mai Tai
Cider
Pimms
Mojito
Vino
Martini
Margarita
Merlot
Cosmo
Remi Martin
Whiskey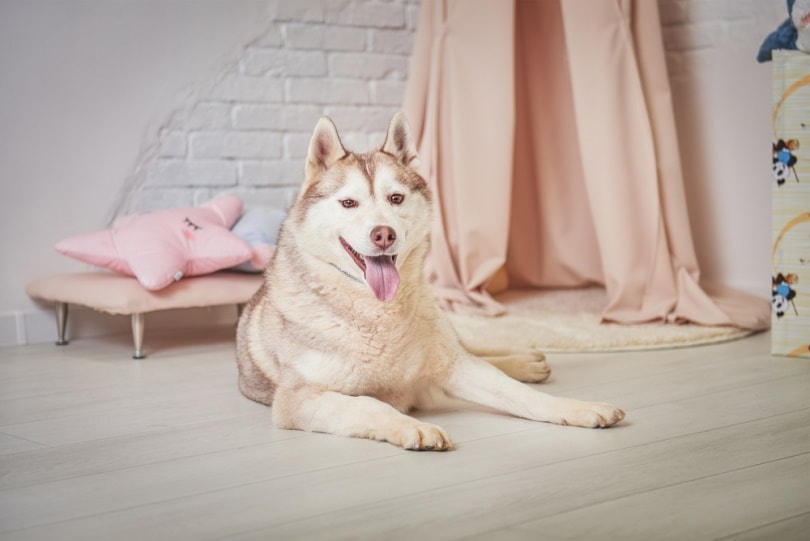 ---
Food Names
Like drinks, food is a popular well to draw from for dog names. Some names are classics, like Burger, while others are new and unique, like Gazpacho. Pick your favorite meal or snack and find your next dog's name.
Doritos
Cheddar
Cheese
Cheeto
Puff
Gazpacho
Stroopwafel
Taco Bell
Taco Bella
Spicy Nugget
Mcriblet
Mcgriddle
Oat
Maple
Calzone
Feta
Hotpot
Sashimi
Pastrami
Yerba
Burger
French Fry
---
Royal Names
Americans continue to be obsessed with the British Royal Family. The royals have been a great source of nicknames for dogs for many years. This year is no different. Here are some of the most fun names from the British Royal Family to inspire your next choice.
Lilibet
William
Lili
Jubilee
Diana
Archie
Windsor
Megan Barkle
---
Trending Names
These are some new and trending names that have appeared on the list of popular dog names for the first time this year.
Fezco
Cassini
Mossberg
Mirabel
Kyna
Mommy
Monka
Tohru
Frederico
Beige

Unique and Silly Nicknames
Lastly, we have some truly silly names. If you want a side-splitting nickname, then these names will fit the bill. You will turn heads and create smiles with any one of these unique nicknames for your dog.
Pawsanova
Bark Twain
Sir Waggington
Chewbacca
Chewie
Furrball
McMuffin
Captain Sniffles
Woofles
Pup Tart
Bark Vader
Sir Fluffington
Hairy Paw-ter
Poochini
Dogzilla
Puppuccino
Barkley
Beethoven
Sir Barkalot
Puptimus Prime
Canine West
Sherlock Bones
Waggy Wonder
Lord Paws-a-Lot
Snuggle Muff
Howlbert Einstein
Ruffington Post
Sir Wag-a-Lot

Conclusion
There is a metric ton of inspiration on this list for choosing your dog's next name. There are classics, popular names, food names, and silly names here for you to choose from. Whether you want a dog named French Fry or a dog named Archie, there is something here for everyone and a lot in between as well. All you have to do is find the name that resonates most with you or use these names as a foundation and inspirational base to pick a completely new name for your dog. The sky's the limit for fun dog nicknames.
---