Member's Mark vs. Kirkland Dog Food (2023 Comparison): What Should I Choose?
Member's Mark and Kirkland dog foods are quite similar. Both are sold at wholesale stores for reasonable prices. These stores each offer memberships that must be purchased in order to shop there. They are both known for their quality items and prices, and dog food is a popular purchase at each of them.
If you don't want to purchase a membership, you can find these dog foods for purchase online, but the offerings are limited and the prices may be more expensive. If you're already a member of these stores, either dog food will be a good option for your dog. In this guide, we compare each food so you can make an informed decision if you're considering making a switch to one of them. We look at the nutritional value, price, and pros and cons, so you can decide which is best for your dog.

At a Glance: The Best Member's Mark Dog Food Recipes:
Let's look at the key points of each product.
You may prefer Member's Mark dog food if:
You're already a Sam's Club member.
You have a healthy dog without any specific dietary requirements.
You have multiple dogs of varying ages to feed.
You want to stock up on dog food by buying it in bulk.
You may prefer Kirkland dog food if:
You don't mind spending more on dog food.
You're already a Costco member.
You have room to store large bags of dog food.
You need a dog food for weight management, puppies, or senior dogs.

Overview of Member's Mark Dog Food
Member's Mark dog food is sold by Sam's Club. This food is popular with dog owners who want to save money, own multiple dogs, and want to buy the food in bulk to avoid frequent shopping trips.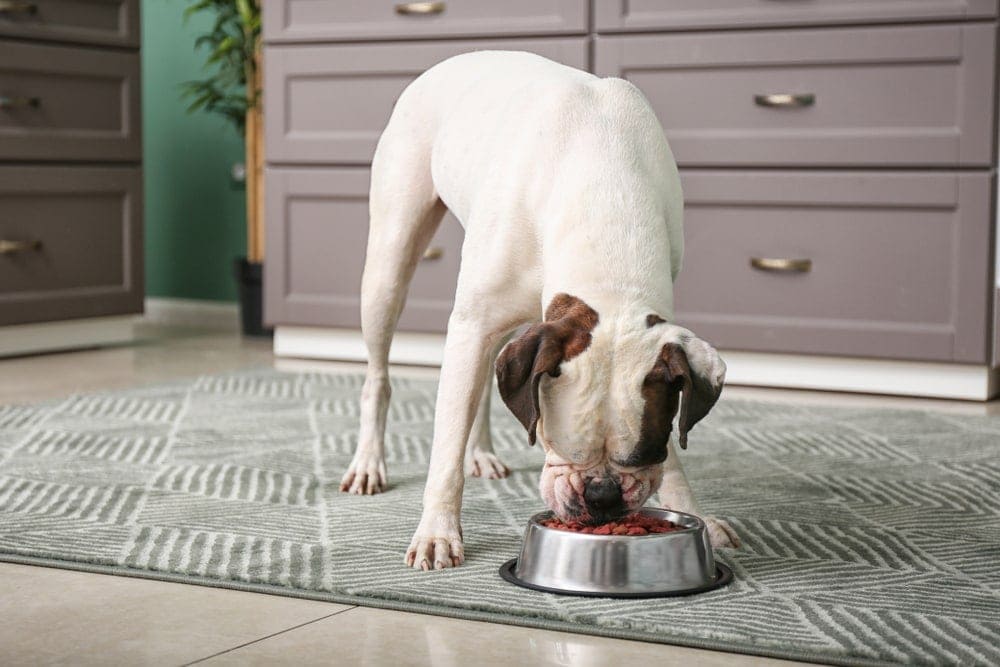 Where Can I Buy Member's Mark Dog Food?
Member's Mark is available for purchase at Sam's Club, but you need to have a membership to be able to buy it. If you prefer bulk shopping or you're already a Sam's Club member, it may be worth it to buy your dog's food there too. It is not clear where the food is produced, though. Some people think that Purina is the manufacturer, but there is no definitive proof of this. All that's known is the food is made in the United States.
What Is Included in the Product Line?
Member's Mark Dog Food includes both grain-inclusive and grain-free recipes, but the line is more of a one-food-fits-all type. There is one option that is strictly for puppies, but the other options are for dogs of all ages. You can choose from chicken, lamb, salmon, or chicken grain-free. The bags are 35 pounds each, except for the grain-free recipe, which is 28 pounds, and the puppy recipe, which is 20 pounds.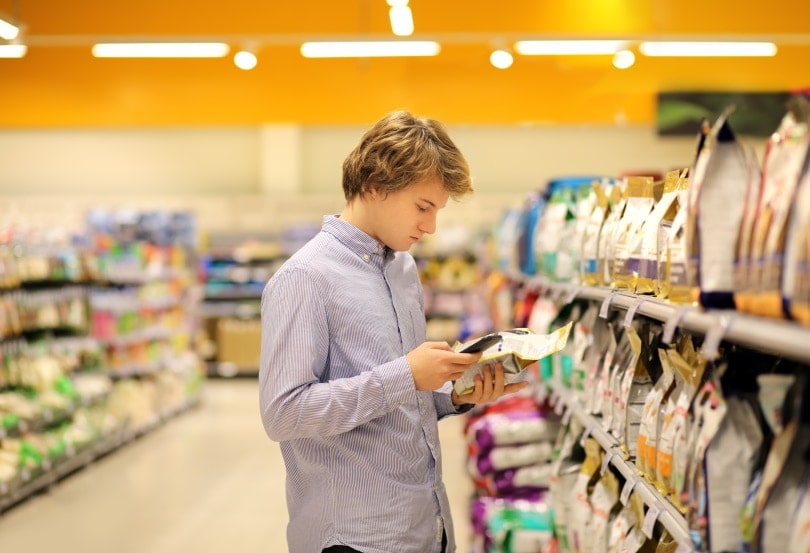 What Ingredients Are Used?
Member's Mark uses high-quality ingredients, including real meat. The ingredients almost perfectly mimic those used in Kirkland dog food. There are omega fatty acids for skin and coat health, prebiotics for digestive health, and glucosamine and chondroitin for joint health. Nothing artificial is added.
The protein content is high at 28%. The grain-free recipe has even more protein at 34%.
If you'd like to choose a grain-free recipe, it's important to check with your vet first to make sure a grain-free diet is right for your dog. Grains in dog food can provide several health advantages, and unless your dog has a grain allergy, they can benefit from grains in their diet. Check with your vet before making any changes to your dog's diet.
Convenient for multi-dog households
Made with quality ingredients
Real meat is the first ingredient
Affordable and convenient
Not many recipes
Not made for specific dietary needs
Need a membership to purchase it
Unknown manufacturer

Overview of Kirkland Dog Food
Kirkland Dog Food is made by Diamond Pet Foods. It is available for purchase at Costco, but you need a membership to buy it, just like Sam's Club. This food is popular with customers who like to buy their dog's food in bulk or who own multiple dogs. It is an affordable food that offers complete and balanced nutrition for dogs.
Where Can I Buy Kirkland Dog Food?
The food can be purchased at Costco, but you may be able to find it available from other online retailers. You need a membership to buy it in the store or from Costco's website. Diamond Pet Foods makes the food in five factories across the U.S.
What Is Included in the Product Line?
Kirkland has more recipe options available than Member's Mark, but only a few. There are six varieties of food that are geared toward specific nutrition requirements. Recipes are available for adult dogs, small breed dogs, puppies, seniors, and dogs that can benefit from weight management food, with the Healthy Weight option. There is also a Nature's Domain line of Kirkland dog food that is grain-free. There are five recipe options available. The bags are a bit larger than Member's Mark at 40 pounds each. The puppy formula and small breed formula recipes are 20 pounds, and the grain-free options are 35 pounds, which is 7 pounds heavier than the grain-free options from Member's Mark.
What Ingredients Are Used?
The ingredients are similar to Member's Mark. Real meat is the first ingredient, along with prebiotics, glucosamine, and chondroitin. There are fruits and vegetables to provide antioxidants, vitamins, and fiber. This is the main difference between the foods, as Member's Mark does not include any fruit and has limited vegetables.
High-quality ingredients
Includes fruits and vegetables
Larger bags than Member's Mark
Made by Diamond Pet Foods
More recipes than Member's Mark
Need adequate space to store the food
Not made for specific dietary needs
Need a membership to purchase it

How Do They Compare?
Nutrition
The ingredients of both Member's Mark and Kirkland offer high-quality nutrition that is well-balanced for all dogs. The nutritional values and ingredients of each are nearly identical. While Member's Mark offers a bit more protein than Kirkland, though only by 2%, we give the edge to Kirkland here for the inclusion of fruits and vegetables in the recipes.
---
Price
Both options are for bulk buying, so the prices are going to be cheaper than what you'd find in a pet or grocery store. You will be getting larger bags of food than what you can normally find elsewhere too, so the prices look even better. While both foods are affordable, Kirkland tends to be more expensive.
---
Taste
Since these two foods have nearly identical ingredients, it can be difficult to determine which one tastes better. However, Kirkland offers more recipe options and flavors. These options also include fruits and vegetables, which add to the overall taste of the food. We give the nod to Kirkland here for its variety.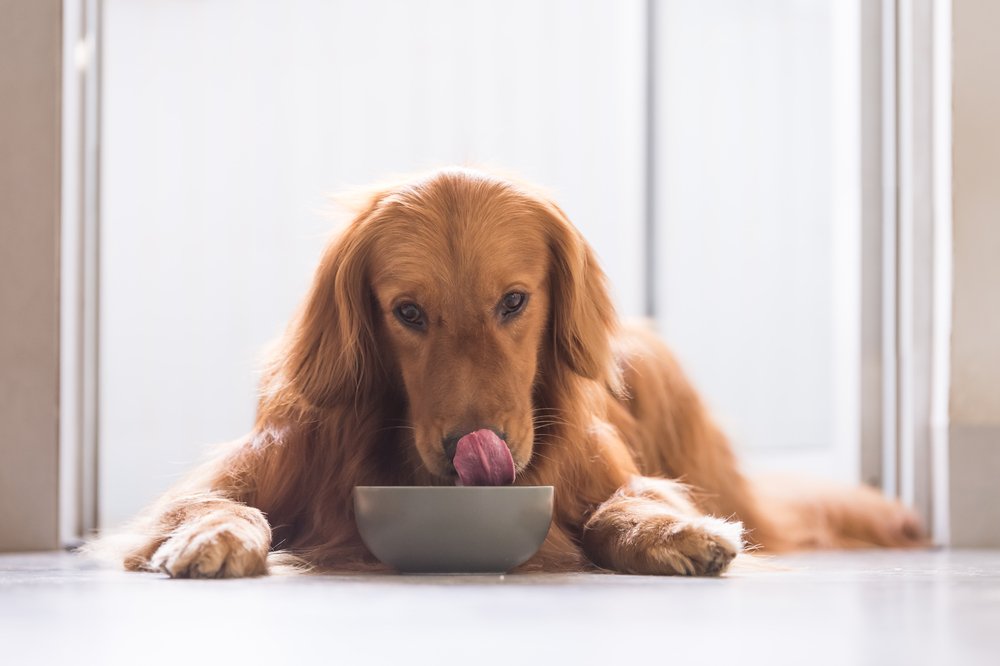 ---
Recipes
Member's Mark and Kirkland each have nutritious recipes that will offer complete meals to dogs. Kirkland has more of a variety of recipes and includes options for more specific issues, like weight management and senior dog nutrition.

What the Users Say
We researched what dog owners are saying about these foods to get a better understanding of them.
Many customers liked Member's Mark until it started making the dog food in smaller bags. The price was a great value for a 44-pound bag, but now the food is the same price for a 35-pound bag. That's a big difference in the amount of food that you get for the money.
Some customers have also reported that their dogs have become sick after eating Member's Mark. This could be because the food is made for a wide range of dogs and doesn't offer specific recipes. If your dog needs a specific diet because of a health issue, this food may not be the best for them, and neither would Kirkland. Check with your vet to find out if either food is suitable for your dog.
Also, some customers mentioned that they like the convenience of buying in bulk and using the large bags to feed multiple dogs. It's an affordable way to keep dogs healthy. Kirkland bags are larger than Member's Mark. You'll need adequate room to store this food so it doesn't go stale before it's eaten. The biggest issue that we can see with Kirkland food is that small dogs take a long time to go through a bag. The food can get moldy and stale if it's not kept in a proper airtight container.
While both dog foods are good options, customers seem to prefer Kirkland for the recipe options, bag size, and price.

Conclusion
Member's Mark and Kirkland dog food are available only with memberships, so you'll have to buy these to be able to purchase this dog food. However, both foods are similar in what they offer in terms of nutrition. They are sold in large bags, so you'll need a place to store them if you purchase them.
While the foods are nearly identical, we know that Diamond Pet Foods makes Kirkland Dog Food. It's unclear where Member's Mark is made. Kirkland also uses fruits and vegetables in the recipes and offers more variety.
Member's Mark is great for those who have healthy dogs that don't need specialized nutrition. Kirkland is great for those who have dogs with more specific needs, like senior nutrition or weight management. Both are great options for dogs, but we think that Kirkland has more to offer overall.
---