National Fetch Day 2023: When is It, and How is It Celebrated?
National Fetch Day is a fun-filled holiday celebrated annually on the third Saturday of October. This year, it's on October 21st. This dog-centered holiday is celebrated across the US and was first created by the popular dog toy brand Chuckit!

Why Was National Fetch Day Created?
National Fetch Day was created to celebrate the bond we have with our dogs, how important exercise is for canines, and the 20th anniversary of the Chuckit! ball launcher. Chuckit! is a dog sports brand famous for its unique toys tailor-made for the game of fetch. It describes the day on its website as "the best dog party of the year!" and dog owners are encouraged to celebrate the day with their dogs by playing fetch.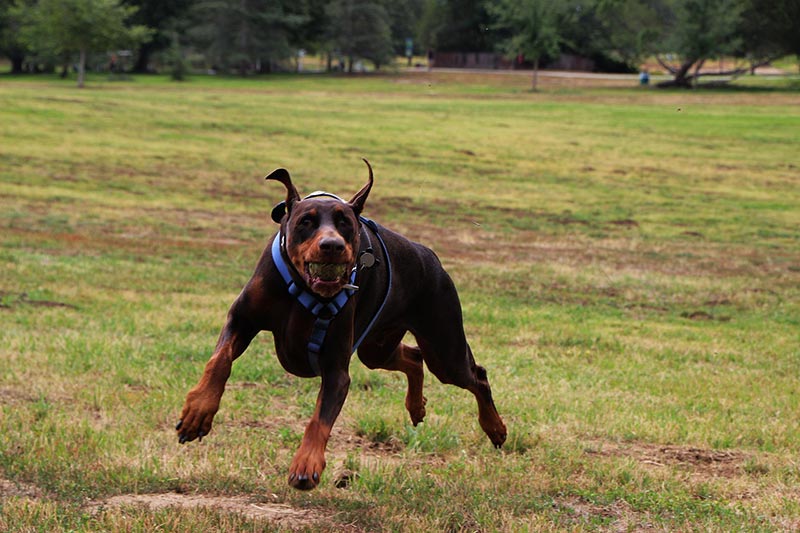 How Is National Fetch Day Celebrated?
National fetch Day is celebrated both online and in person. Chuckit! partners with many dog-friendly companies nationwide from their HQ in Arlington, Texas.1 The company supplies these local businesses with boxes or bags full of Chuckit! toys made for playing fetch.
They then encourage owners and their dogs to go and explore their local area, visiting the bars and other venues to pick up their free Chuckit! packs. These packs are encouraged to be used on social media, and Chuckit! promotes hashtags and posts of owners and their dogs enjoying a game of fetch with their toys. The packs can contain balls, ball launchers, flying disks, and sticks (among other toys).
Chuckit! have also encouraged owners to celebrate National Fetch Day by holding competitions on social media and websites and asking owners to take pictures and videos of themselves playing fetch with their dogs.
Why Do Dogs Fetch?
Dogs are naturally blessed with instincts that influence their behavior, and "fetch" (or, more accurately, "chase" and "retrieve") is one of them. Some dogs are more likely to chase and retrieve items than others; breeds such as Golden and Labrador Retrievers, Poodles, and German Shepherds are more likely to chase and retrieve objects.
This is because they have a chasing drive bred into them as a desirable trait. This drive has served many purposes for dogs and their masters throughout history, such as retrieving games or hunting. However, this also means that some dogs won't want to play fetch much at all!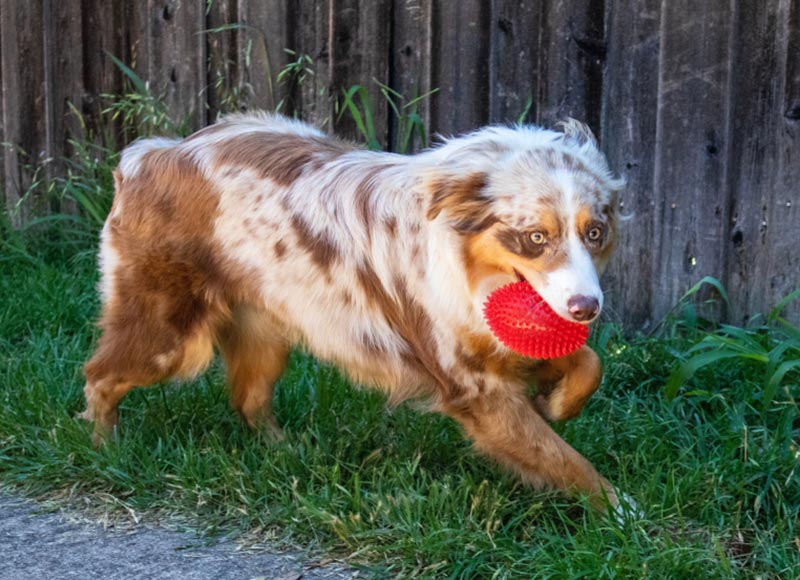 Is Fetch Good for Dogs?
Fetch is a great activity for all breeds of dogs. Fetch involves running, chasing, focusing, and training to play successfully, so it's great for training and bonding! Cardiovascular exercise is very important for dogs, as it allows them to burn off energy while keeping fit and healthy. Fetch can also be used to train and bond with your dog, as it involves recalling and focusing on an object. Plus, it's fun for you both!
What Are the Best Toys to Use for Fetch?
The best toys for a game of fetch depend on what your dog likes to play with and whether they have a high prey drive. The classic stick-shaped object works well for most dogs (not actual sticks, as they can break and cause injury to a dog's mouth or eyes), and balls are easily thrown and carried back.
Some owners like to use frisbees or other "flying" toys, as they tend to go further and give dogs a good run. Balls or oddly shaped toys can be thrown and bounced around at unpredictable angles, keeping your dog guessing and making fetch more challenging. All you really need for the game is a toy you know your dog loves and training to ensure your dog will bring it back!

Final Thoughts
National Fetch Day is celebrated for dogs and their owners across the US. It's held on the third Saturday of October each year, permitting owners to use their weekend to get out into their local area and enjoy an invigorating game of fetch with their pups.
Chuckit!, the founders of National Fetch Day, gives out boxes of "celebration" or "party" kits to local bars and eateries that are dog friendly, encouraging owners to visit with their pups and pick up a kit to make fetch more fun. They also hold competitions and prompt owners to post pictures and videos of their dogs playing fetch with their new gear to celebrate the day.
---