National Pet Week: When Is It and How Is It Celebrated?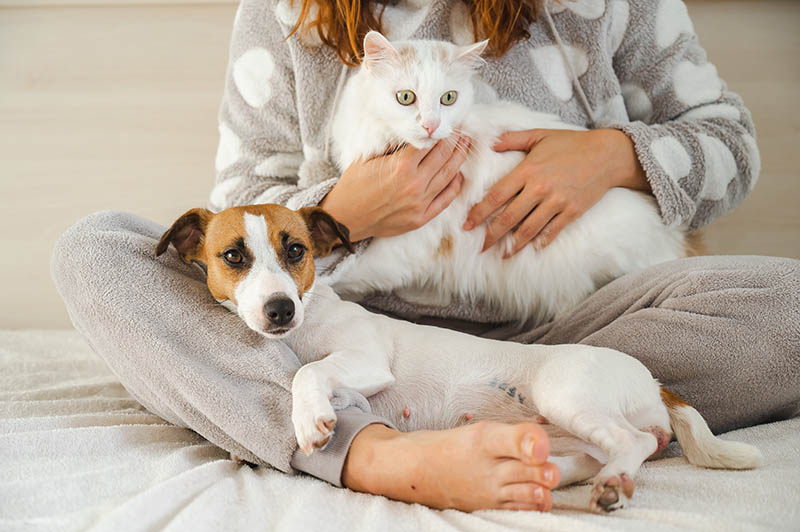 Pets do so much for us, from being our loyal companions to improving our health and protecting our property. National Pet Week in the month of May is a great time to thank them. Here, we discuss how the celebration began and why, along with several ways that you can celebrate.
National Pet Week is the first full week in May, from Sunday to Sunday. For example, it occurs from May 5 to May 11 in 2023 and from May 4 to May 10 in 2025.
When is National Pet Week?
National Pet Week Dates
| | | |
| --- | --- | --- |
| Year | Start Date | End Date |
| 2023 | May 7 | May 13 |
| 2024 | May 5 | May 11 |
| 2025 | May 4 | May 10 |
| 2026 | May 3 | May 9 |
| 2027 | May 2 | May 8t |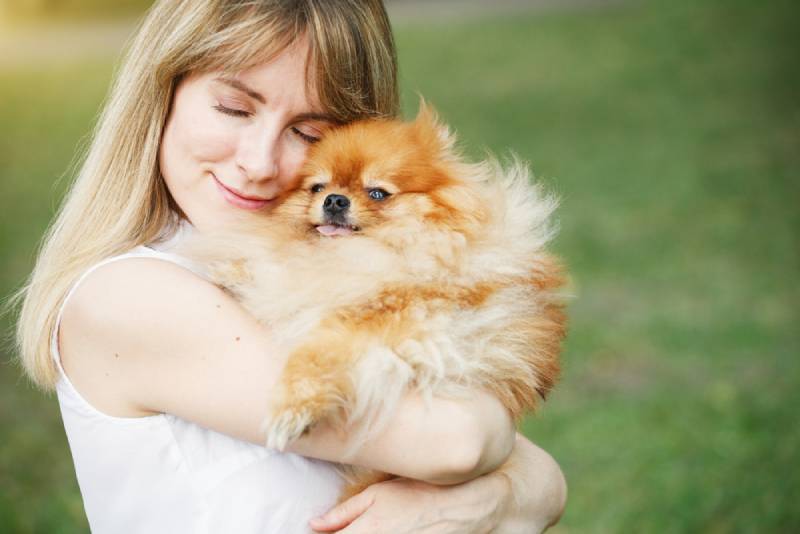 When Did National Pet Week Begin?
The American Veterinary Medical Association (AVMA)1 and the Auxiliary to the AVMA started National Pet Week in 1981.2 It is dedicated to celebrating the more than 200 million pets in the United States and hopes to promote responsible care throughout the year.
How Do I Celebrate National Pet Week?
It usually centers around an overall theme each year, with the 2023 theme being, "People, Pets & Vets, a Perfect Team." Each day of National Pet Week also has a theme.
Daily Themes of National Pet Week in 2023
Sunday — Choose Well: Commit for Life
The "Choose Well: Commit for Life" theme encourages pet owners to choose a pet that's right for their family or to seek help from a vet to understand their pet better.
---
Monday — Socialize Now: New Doesn't Have to Be Scary
The Monday "Socialize Now" theme encourages pet owners to introduce their pets to other animals, new places, and people in order to help them be more comfortable in strange situations.
---
Tuesday — Nutrition and Exercise Matter
Tuesday's theme centered around diet and exercise helps bring to light that more than 50% of cats and dogs in the United States are overweight. It encourages pet owners to help their pets get more exercise and eat healthier food.
---
Wednesday — Love Your Pet? See Your Vet!
Wednesday's theme encourages pet owners to help keep their pets healthy through preventative care, which you can do by regularly taking your pet to the veterinarian.
---
Thursday — Travel With Care
The Thursday theme, "Travel with Care," asks owners to plan in advance when taking a trip to ensure that the pet has everything that they need to travel safely, including vehicle restraints, vet exams, and other items.
---
Friday — Emergencies Happen: Be Prepared
Friday's "Emergencies Happen" theme reminds pet owners that it is important to include your pets in emergency plans and discuss with your family how they will escape a fire or another catastrophe. The more you discuss your plan, the more likely it will succeed.
---
Saturday — Plan for Their Care: Give Them a Lifetime of Love
Saturday's theme helps pet owners remember that their dogs and cats will need more care as they get older, and more trips to the vet might be required to ensure that no problems go unnoticed.
How Else Can I Celebrate National Pet Week?
The Auxiliary to the AVMA holds a writing and art contest that anyone can enter.
Many people like to adopt a new pet from a local animal shelter during National Pet Week.
Many people schedule their next vet appointment at this time to get into the spirit of things.
Taking your dog for a long walk to exercise and enjoy the spring air is a great way to celebrate.
Many people like to set up a pet emergency bag or first-aid kit, so it's ready to go if there's ever an accident. If you already have one of these kits, it's a good time to look it over to ensure that none of the items are missing or out of date.
Volunteering at a local animal shelter to walk dogs or help out in some other way can be a great way to celebrate National Pet Week.
Many people like to spend extra time playing with and appreciating their pets during the week.
Summary
National Pet Week occurs during the first full week in May, from May 7th to May 13th in 2023. The AVMA and the Auxiliary to the AVMA started it in 1981, and they set up themes for each day of the celebration to help you celebrate your pet. The themes cover many topics, from encouraging you to seek out preventative care to setting up an escape plan in an emergency. These can be quite helpful for increasing the lifespan of your pet and improving their happiness. Many people also like to celebrate in their own way by adopting a new pet or spending quality time with the one they already have.
Related Reads:
---