National Pet Parents Day 2023: When It Is & How You Can Celebrate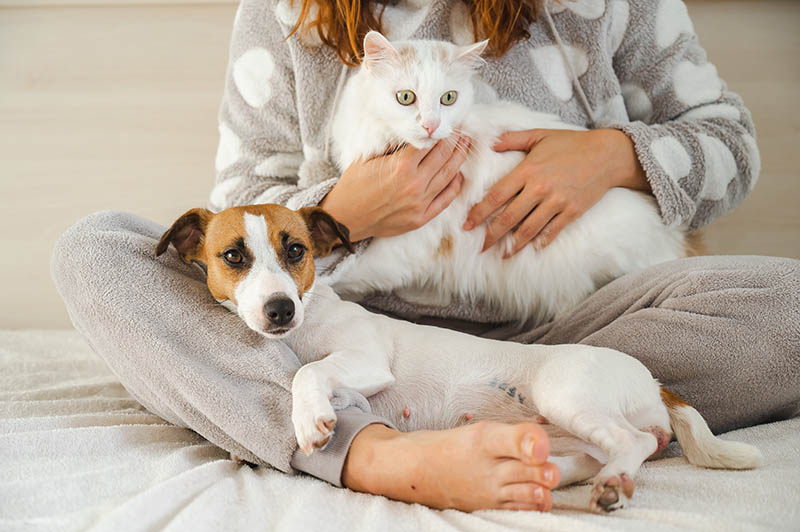 If you are a pet owner and you are wondering whether there is a holiday that can help you celebrate the love you share with your four-legged friend, then you need to hear about National Pet Parent Day. Pet Parent Day is a unique holiday in the US that celebrates pet parents' bond with their furry companions. If you always felt like you needed that one day when you could relax at home with your pet, enjoying a lazy Sunday, this holiday will be perfect for you. It occurs on the last Sunday of April each year and can be celebrated in many wonderful ways.
To learn more about the history of this holiday and how to spend this day with your pet, continue reading the article below.
When & What is National Pet Parents Day?
National Pet Parent Day is a fantastic holiday that honors the existence of our beloved pets and the bond we have with them as pet parents. Our furry companions make every day so much more precious and meaningful with the unconditional love they give us. For this reason, celebrating a holiday with friends, family, and your pet sounds like a perfect way to honor them. That is why this lovely holiday was created in the first place and why it welcomes all pet parents across the United States.
National Pet Parents Day is celebrated every last Sunday of April.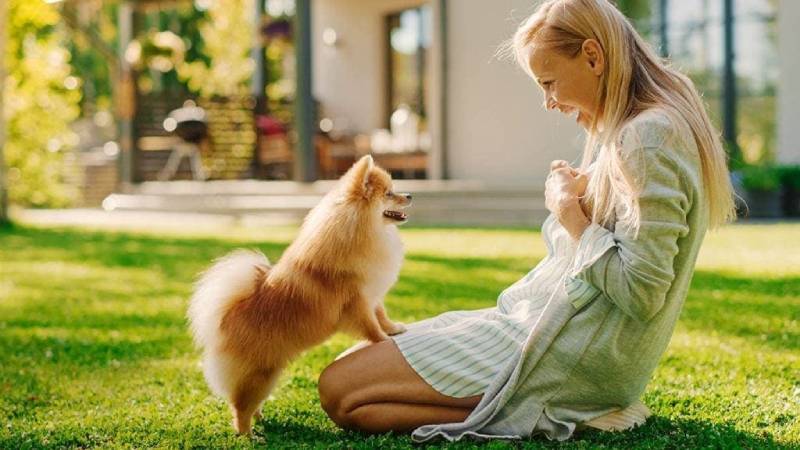 History of National Pet Parents Day
As we know, owning a pet in the US is a widely popular choice. This trend has become even more common with the COVID pandemic, as it was estimated that one in five households had a pet in 2019.1 This fact is not strange at all, considering how the love for animals and the need for their affection is constantly growing, especially in the US. For this particular reason, people were searching for the ideal way to celebrate their relationship with their pets, and a national holiday is just the way to do it.
It all began in 2007 when Veterinary Pet Insurance (VPI) founded this holiday, and while it isn't considered a federal holiday, it sure holds a special place in our hearts.2 Being a part of Nationwide Insurance, this company was inspired by so many of their policyholders' counting pets as family members.
How To Celebrate National Pet Parents Day
Whether you are a pet parent, or your friends or family members are, there are plenty of ways to celebrate this day and show your love. Pets deserve extra love on this important day, and pet parents deserve to spoil themselves for one day a year too.
Pamper your pets: The best way to show your love and appreciation is to spend this day pampering and grooming your pet. Give them a fresh haircut if needed, or simply bathe them with your favorite pet products. If you are a dog parent, clip their nails, clean their ears, and give them a brush or a massage. If you are a cat owner, brush its fur, trim its nails, and clean its teeth.
Enjoy a lazy Sunday: Since this holiday falls on one day that is perfect for relaxing—Sunday—take this time to slow down and rewind. Enjoy giving yourself time for a break. This will be a perfect energy boost for the start of a new week.
Spend the entire day cuddling: Another way to celebrate Pet Parents Day is to enjoy the whole day while cuddling with your pet!
Treat them with new toys: Your pets should be able to enjoy amazing new toys at least on this one day. Annually refreshing the toy selection of your pets is an amazing idea.
Take photos: Take plenty of pictures to commemorate this fantastic day. Create a photo album dedicated to you and your pet that you can annually update and fill up with new memories.
Take your pet for an annual check-up: National Pet Parent Day is a fantastic reminder to take your pet for a yearly check-up at the vet, if necessary.
Become a pet parent: Lastly, a truly wonderful way to celebrate Pet Parent Day for the very first time is to become one. There is no better time to adopt a pet than on a holiday celebrating this relationship.
Final Thoughts
Once you learn all there is to know about National Pet Parent Day, you will know how to celebrate this occasion each year. There is no better cause for celebration than love, and while humans have countless holidays devoted to this feeling, pets enjoy it as well. Remember to follow every last Sunday of each April to enjoy this holiday with your pet each year.
Related Reads:
---