10 Best Pet Insurance Providers in Colorado – 2023 Reviews
It seems like people love their pets now more than ever. Veterinary care is really getting the shining spotlight, as society emphasizes the importance of proper health care for pets. But as vet costs rise and certain families find it challenging to deal with large bills, the need for something more tangible comes up.
Pet insurance can help alleviate much distress associated with that cost. Insurance companies are starting to pick this up, offering many comprehensive plans for pets that you might find interesting. We rounded up ten of the best plans you can opt for in the state of Colorado, and we hope you find one on this list that suits your pet's needs best.
A Quick Look at Our Winners in 2023
Rating
Image
Product
Details

Best Overall

Trupanion Pet Insurance

Great option for puppies
Lower rates for younger dogs
Locked in premium at time of purchase
Click to Get Quote

Lemonade Pet Insurance

Easy app
Make changes anytime
Breezy customer service
Click to Get Quote

Embrace Pet Insurance

Cheap
Good coverage
Wellness plan
Click to Get Quote

Bivvy Pet Insurance

Cheap
Good coverage
Wellness plan
Click to Get Quote

Figo Pet Insurance

Licensed vet contact
100% reimbursement option
Excellent customer service and care
Click to Get Quote
The 10 Best Pet Insurance Providers in Colorado
1.

Trupanion Pet Insurance – Best Overall
| | |
| --- | --- |
| Reimbursement: | Not Provided |
| Deductible: | Not Provided |
Trupanion pet insurance is one of the most popular companies offering coverage to household pets. They have some pretty big perks, making them a good choice for many people. We think overall, this pet insurance works the best since you get the great rates at that most ages, locking in the price.
Coverage
Trupanion offers a lot of coverage for pets. They have a unique system where they pay your vet directly at check-out time rather than waiting. They have such a long list of coverage. We think you will get a better idea on what they offer by clicking here.
Customer Service
Trupanion has several ways you can get in contact with the company. They offer 24-hour customer service both on a chat line or via telephone.
Price
In addition to everything else that's innovative about Trupanion, the cost really depends on your pet's age. For instance, if you've just brought home a puppy, you will get the rate for a young, healthy puppy which is a lot cheaper than advancing age.
And once you enroll them, that price is set for your pet's lifetime. This is extremely advantageous if you have a younger dog. And they will accept seniors. However, you're going to be paying a lot more for coverage.
Great option for puppies
Lower rates for younger dogs
Locked in premium at time of purchase
---
2.

Lemonade Pet Insurance
| | |
| --- | --- |
| Reimbursement: | 60 – 90% |
| Deductible: | $100, $250, $500 |
Lemonade is really gaining traction in the pet insurance industry. They offer really great plans that serve the needs of most pet owners.
Coverage
Lemonade offers policies that you have complete control over. You can use the app on your phone to make changes anytime. But we want to point out that if you ever cancel your Lemonade policy, any issues that your pet might have gone to the vet for and that time will then be considered pre-existing conditions if you choose to get a policy with them in the future. So it's essential to stick with it.
Covered
Diagnostics procedures
Medication
Wellness exams
Intestinal parasite testing
Heartworm testing
Blood work
Vaccinations
Flea and heartworm medication
Medical advice chat
Customer Service
Lemonade has extremely easily accessible customer service for users. They also have a 24/7 medical chat where you can ask questions to a licensed veterinarian anytime.
Price
Lemonade has fluctuating costs depending on what type of coverage you choose. Also, there are a few savings options available such as a 10% bundle discount, multi-pet discount, and annual fee discount. See if you qualify!
Easy app
Make changes anytime
Breezy customer service
Doesn't cover behavioral treatments
---
3.

Embrace Pet Insurance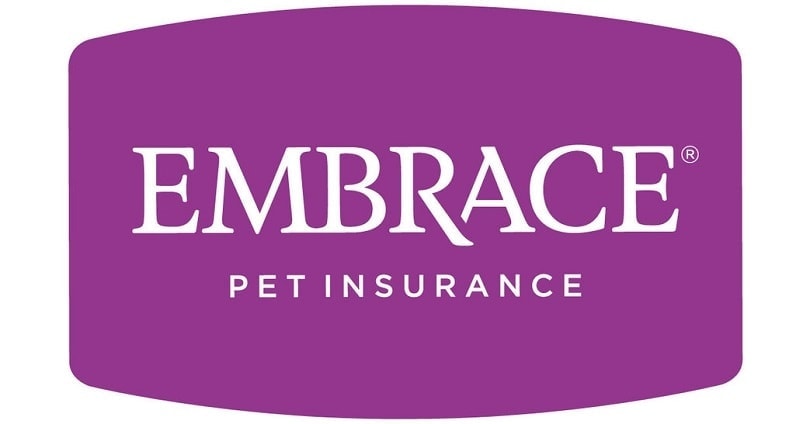 | | |
| --- | --- |
| Reimbursement: | 90% |
| Deductible: | Varies |
Coverage
Embrace is one of the only pet insurance companies currently covering pre-existing conditions. There are stipulations, such as your pet has to be symptom-free for at least 12 months. They don't exclude pets by age, either. This company accepts seniors up to 15 years old, which is highly unusual and wonderful.
Customer Service
Embrace has excellent customer service, with easy options to contact. You can get ahold of them both online and by telephone. Plus, the website is incredibly comprehensive,
Price
Embrace pet insurance has a pretty average pricing system, but they have tons of additional perks as well. In total, we think it's pretty middle of the road when it comes to pricing, and you will likely find a plan that will fit in with your budget at this insurance company.
Cheap
Good coverage
Wellness plan
Six-month waiting period for orthopedic conditions
Doesn't cover pets over 14 years of age
---
4.

Bivvy Pet Insurance

| | |
| --- | --- |
| Reimbursement: | 50% |
| Deductible: | $100 |
If you're looking for total savings in a great company, let us introduce you to Bivvy pet insurance. We looked around at all Colorado has to offer, and it's the best pet insurance for the money.
Coverage
Bivvy offers a Wellness plan to customers that covers routine care and accident coverage.
Covered
Illness
Accidents
Hereditary conditions
Congenital conditions
Cancer
Diagnostic treatment
X-rays
Blood tests
Surgery
Hospitalization
Prescription medications
Emergency care
Orthodontic treatment
Not covered
Pre-existing conditions
Preventative care
Spay and neuter surgery
Cosmetic surgery
Air ambulances
Boarding
Cloning
Customer Service
Bivvy has OK customer service. You will have someone on standby who's willing to help you out to make any changes to your policy or make a claim.
Price
Price is our favorite aspect of Bivvy pet insurance. They offer a $15 monthly premium with no variable rates, which most can easily afford on any budget at all. However, you only get a 50% reimbursement rate every time as well. So the payout is less, and the payback is less.
Cheap
Good coverage
Wellness plan
Poor customer service
Doesn't cover pre-existing conditions
---
5.

Figo
| | |
| --- | --- |
| Reimbursement: | Up to 100% |
| Deductible: | $100 – $1,500 |
We love Figo Pet Insurance—and we'll tell you why! This company offers 100% reimbursement rates. Granted, it's not the case every time, but you can get up to that much in return.
Coverage
Figo is a company that offers coverage to pets with pre-existing conditions. They just have to be symptom-free for up to 12 months.
Covered
Emergency and hospitalization
Surgeries
Veterinary specialist
Diagnostic testing
Knee conditions
Prosthetics and orthopedics
Hereditary and congenital
Prescriptions
Hip dysplasia
Chronic conditions
Dental illness and injury
Imaging
Cancer treatment
Wellness coverage
Veterinary exam fees
Not covered
Pre-existing conditions
Experimental procedures
Reading, pregnancy, or whelping
Cosmetic surgery
Cloned procedures
Parasites
Customer Service
Figo has excellent customer service that's really here to help each one of its customers. Their contact page is easy to navigate, helping you get in touch whenever you need. You also have access to a 24/7 licensed veterinarian.
Price
Figo Is a little bit high-priced, but it makes complete sense. They offer up to 100% reimbursement rates on claim payouts. And they also offer only one annual deductible to help you save money.
Licensed vet contact
100% reimbursement option
Excellent customer service and care
---
6.

Pumpkin Pet Insurance
| | |
| --- | --- |
| Reimbursement: | 90% |
| Deductible: | $100, $250, $500 |
Pumpkin pet insurance is an ever-expanding insurance company designed explicitly for our beloved pets. The website is straightforward to navigate, making it an excellent choice for people who aren't too technically savvy. Plus, you can choose your own deductible.
Coverage
Pumpkin pet insurance starts offering coverage 14 days after the policy is active. This protects the company from potential scamming on the customer's behalf.
Covered
Eye, ear, and skin infections
Digestive illness
Cancer and growths
Parasites and infectious disease
Orthopedic injuries
Swallowed objects
Diagnostics
Emergencies
Microchipping
Dental illness
Hereditary conditions
Behavioral issues
Exam fees
Alternative therapies
Prescription food
Customer Service
Pumpkin has a very clean, easy-to-navigate website that makes it super easy to get in touch with customer service. You have direct access to automatic quotes, with software explaining your best coverage options.
Price
Pumpkin pet insurance has decently low cost and coverage. They also have up to 90% reimbursement rates.
Easy to navigate
Competitive rates
Wide selection of coverage
---
7.

ASPCA

| | |
| --- | --- |
| Reimbursement: | 70 – 90% |
| Deductible: | $100, $250, $500 |
It's literally the ASPCA mission to make sure that your pet is thriving. And not just your pet, but homeless pets and animals in trouble everywhere. It's no wonder that they made our top ten list of best insurance companies in Colorado.
Coverage
There are several coverage plans you can choose from with ASPCA. They offer a complete coverage plan that includes a Wellness care period or, you can choose the accidents only policy that covers emergency visits.
Covered
Accidents
Dental disease
Hereditary conditions
Illness
Behavioral issues
Not covered
Pre-existing conditions
Cosmetic procedures
Breeding costs
Preventative care
Customer Service
The ASPCA has excellent customer service support. You can choose from a list of contacts on their website to get in touch with customer service. You can also get in touch with a licensed veterinarian on staff as well as media professionals. If you're part of their go fetch pay reimbursement, you can also contact them on the website's contact page.
Price
The ASPCA offers some affordable plans that are very flexible in nature, fitting a variety of budgets. If you have more than one pet, they also offer a 10% discount on your plans.
Basic, straightforward coverage
Licensed vet on staff
Flexible plans
14-day waiting period for accidents and illnesses
---
8.

Healthy Paws Pet Insurance
| | |
| --- | --- |
| Reimbursement: | 90% |
| Deductible: | $100 – $1000 |
Healthy Paws used to be the leader in pet insurance coverage, innovators in their field. However, with the ongoing demand and competitive nature of the trade, they have bumped down quite a bit on our list. That doesn't mean they don't still have comprehensive coverage.
Coverage
Healthy Paws has no annual caps or limits on any of their policies. They cover a wide range of issues, but they sometimes have longer reimbursement times which can be a turn off for some customers.
Covered
New accidents
Illness
Emergencies
Hereditary conditions
Congenital concerns
Cancer
Chronic conditions
Diagnostic treatment
X-rays, blood tests, ultrasounds
Surgery
Hospitalization
Prescription
Medications
Emergency care
Specialty care
Alternative treatment
Not covered
Pre-existing conditions
Exam fee
Preventative care
Dental health
Customer Service
Healthy Paws has an outstanding customer service team willing to work with you at every turn. Also, they have a list of incredibly helpful FAQs on the website.
Price
For basic coverage, Healthy Paws offers middle-of-the-road pricing. But there are add-ons that you can tack onto your policy that can up the cost. Also, this company provides a refer a friend program where you get $25 off to recommend someone you know.
Charitable company
No caps or limits
Reimbursement total depends on vet bill
Long waits for reimbursement checks
---
9.

Nationwide Pet Insurance
| | |
| --- | --- |
| Reimbursement: | 50 – 70% |
| Deductible: | $250 |
Nationwide Pet Insurance does things a little differently. Being innovators of their kind, Nationwide provides coverage for not just dogs and cats but also exotic pets. So, if you have a reptile or smaller cage animal, you might benefit most from this pet insurance.
Coverage
Even though Nationwide doesn't specify the exact coverage they offer on the website, you can easily get a quote.
Not covered:
Taxes
Grooming
Boarding
Pre-existing conditions
Customer Service
Nationwide offers a customer service department that is easy to contact. They have the tactical button on their actual website pages to make getting connected simple and easy.
Price
nationwide policy costs vary depending on what type of coverage you choose. It also differs between species. However, you have a 100% money-back guarantee for the first ten days, and you can cancel your policy at any time after that.
Offers exotic Pet coverage
100% money back guarantee for 10 days
High costs
Low reimbursement rates
---
10.

AKC Pet Insurance
| | |
| --- | --- |
| Reimbursement: | 70 – 90% |
| Deductible: | $100 to $1,000 |
AKC Pet Insurance is a really great option for breeders or registered dog owners. They offer a few things that typical insurance companies don't cover, such as breeding costs.
Coverage
The AKC tailors policies specifically for AKC registered dogs, although other dogs can also benefit from this insurance. It might come as no surprise, but the AKC does not cover felines or any other species other than our beloved canine pals.
Customer Service
AKC offers many methods of contact. They also have a 24/7 veterinary support team ready to tackle any questions or concerns you might have before visiting the vet. They also offer their own individual app to access your pet's plan. You can make changes both on the app or with a customer service representative.
Price
The AKC is a little bit pricier than other selections and more limited. For breeders, this is likely the best pet insurance company you can find to cover your expenses. However, the same benefit might not be true to standard customers.
Experts in breeding
Breeding costs covered
Ideal for breeders
No cat coverage
Expensive
Buyer's Guide: Choosing the Best Pet Insurance Provider in Colorado
What to Look for in Pet Insurance (for Cats, Older Dogs, Etc.)
There are several areas to consider when you are buying pet insurance. First, it will depend on the animal you have and whether an insurance company covers that specific species.
Most companies cover dog and cat care, but only one existing insurance company covers exotic pet coverage. Hopefully, insurance companies will adopt new species to cover in the future.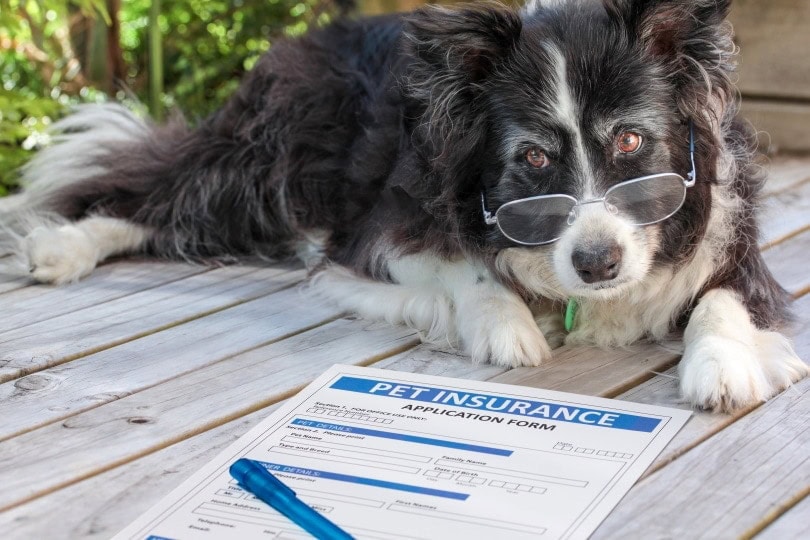 Policy Coverage
There are some pretty serious aspects to consider when buying health insurance for your pet. But one of the main aspects you're looking at is surely policy coverage. After all, you're going to want to ensure you cover any issues that could go wrong with your pet so you can be prepared in advance.
That's the entire positive of having pet insurance, to begin with. Many pet insurance companies do not offer coverage for pre-existing conditions, but some of them make exceptions in rare cases. It's always best to be upfront with your insurance provider about the issues your cat feces to avoid any type of cancellations or premature closure of the contract.
Customer Service & Reputation
If you're trusting a company with your pet's well-being, you need to ensure that avenues of customer service are always open and ready to help out. Some customer service units are easier to contact than others. But with technology being so up and coming, it is best to choose a company that is a little bit more option friendly.
Claim Repayment
Claim repayment will vary from company to company and might also depend on the issue at hand. Sometimes reimbursements can be granted in a couple of days. Other insurance companies take up to 10 days to pay back the reimbursement charges once the claim goes through. Knowing how soon to expect payment can save you a lot of hassle and help you budget better.
Price of Policy
The price of your policy matters a lot. Not only will you want your policy to cover all the things you need, but you're also going to want to make sure you're getting the most significant savings. Your monthly premium and the reimbursement rate mean something when you're determining what insurance provider provides the best coverage.
Plan Customization
For many owners, it's important to be able to customize your plan as needed. There are certain features you're going to use more than others in your policy. It's good to know that not only do you have coverage in these areas, but you have the exact type of coverage you need.
FAQ
Can I Get Pet Insurance Outside the U.S.?
There are likely pet insurance options available outside of the United States. Each country will have its own stipulations and services in this arena. Some insurance companies can be international, especially between Canada and the United States. If this is a feature that you need and insurance company, research your chosen company to ensure they offer this type of coverage.
What If My Insurance Company Is Not Listed in Your Reviews?
Pet insurance companies are growing by the day. If you already have a pet insurance company that you have a policy with, we are not in any way insinuating that you should leave for another. If you are happy with the coverage your pets are receiving, and you feel like you have a fair rate, we encourage you to stay as other companies are equally fantastic.
Which Pet Insurance Provider Has the Best Consumer Reviews?
Embrace pet insurance has pretty rocking reviews. It seems like many customers are super satisfied with the services they provide. Reimbursement rates tend to be very fair, and coverage options are pretty vast.
What Is the Best and Most Affordable Pet Insurance?
Bivvy tends to have the best premium if you're looking for an affordable insurance company. It is $15 across the board no matter what, although it might lack in more specific areas. Make sure that the plans Bivvy offers are what you need in terms of coverage.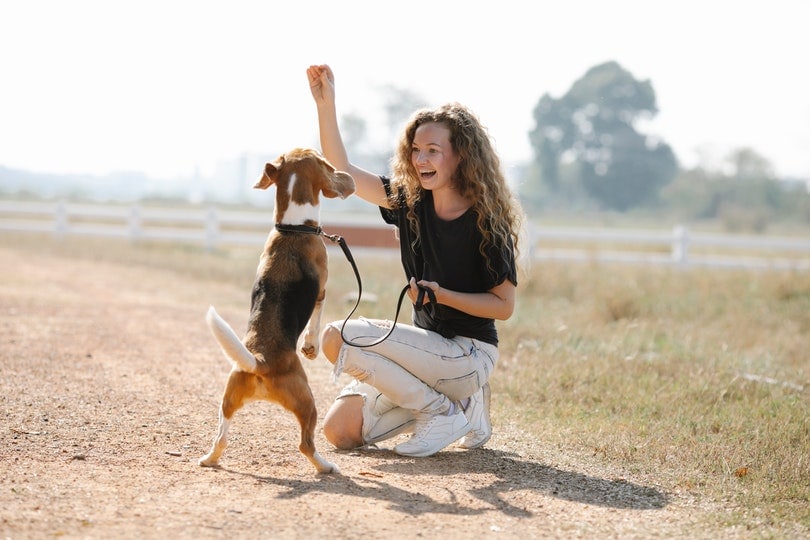 What the Users Say
Many people with an insurance policy claim that it gives them a lot of Peace of Mind when it comes to that care. A lot of times, we're caught off guard, and emergencies happen. It's nice to know that people have that extra layer of protection to ensure they can get vet care when they need it most.
Which Pet Insurance Provider Is Best for You?
Only you can decide what pet insurance provider is the best for you. You will be able to decide this based on your individual pet's needs.
For answers, if you have an exotic animal, Nationwide pet insurance is your only option at this point. However, if you have a dog or cat, you might pick a plan based on your monthly premium or the specific coverage that the provider gives.
Finding the best provider is all at your convenience. It depends on your monthly budget, the perks you want to receive with the policy, and the issues you absolutely need covering to make sure that your dog or cat gets the best veterinary experience.
Conclusion
The best insurance plan for you will possibly differ from ours, but we think you'll love to Trupanion pet insurance. It has middle-of-the-road prices that a wide variety of families can benefit from and easy-to-access customer service.
Coverage needs will vary greatly for each pet, so ensure you do your own research before buying into a plan.
---