10 Best Pet Insurance Providers in Nebraska – 2023 Reviews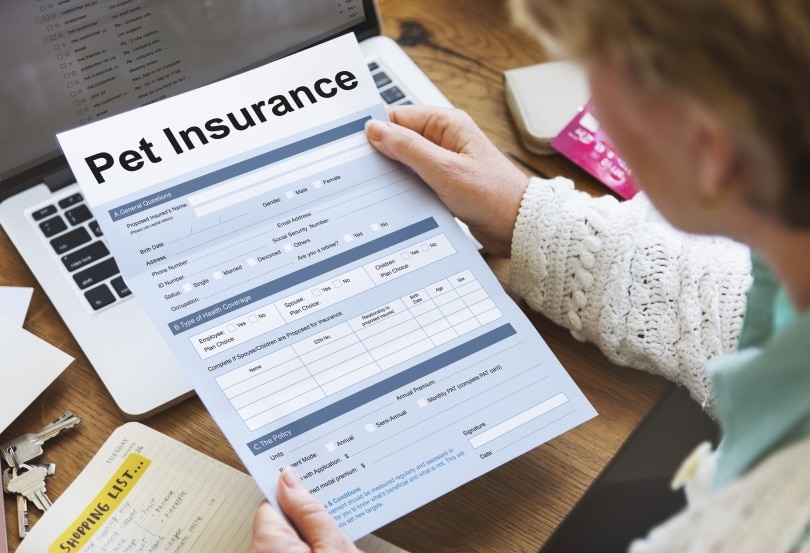 Did you know that 70% of American households with at least one pet spent $123.6 billion in 2021 on their animal companions?1 That's nearly 2.5 times what owners spent in 2012.2 The number of insured pets has also increased 27.7% over 2021 figures, with 4.41 million animals with coverage.3 It makes sense to take out a policy with inflation and rising veterinary care costs. However, you don't want to overpay needlessly.
According to the 2018 American Veterinary Medical Association (AVMA) survey, Nebraska ranks third in the nation for pet ownership.4 About 70% of the state's households have welcomed an animal companion into their homes. If you're in the market to insure your pet, you're in luck. Our guide will help you choose the best one for your needs.

A Quick Look at Our Winners in 2023
Rating
Image
Product
Details

Best Overall

Lemonade Pet Insurance

Lightning-fast claim approval
Other insurance coverage available
2-day waiting period on accident coverage
Click to Get Quote

Pumpkin Pet Insurance

Affordable deductibles
Unlimited coverage available
Comprehensive coverage
Click to Get Quote

Spot Pet Insurance

24/7 pet telehealth line
Money-back guarantee
Behavioral therapy available
Click to Get Quote

ASPCA Pet Insurance

Up to 90% reimbursement
10-percent multiple-pet discount
30-day money-back guarantee
Click to Get Quote

Embrace Pet Insurance

Several customization options
Quick claim processing
Worldwide pet coverage
Click to Get Quote
The 10 Best Pet Insurance Providers in Nebraska
1.

Lemonade Pet Insurance– Best Overall
Lemonade is different from other insurers on several fronts. You can get accident coverage for your pet in only 2 days. Most companies make you wait 14 days. It offers multiple-pet and annual-payment discounts. Its preventative package is outstanding and even includes heartworm meds. As if that weren't enough to make it worth a look, it pays it forward with its Lemonade Give Back program for charities.
You can choose the percentage of the provided payment on a claim, giving you the flexibility to choose what works best for you and your budget. However, it is a reimbursement system. The company has an easy-to-use app that makes the claim process a piece of cake with fast approval. You can enter your bank information at the same time to speed up reimbursement.
Lightning-fast claim approval
Other insurance coverage available
2-day waiting period on accident coverage
Excellent optional preventative health package
Not available in all states
Pet medical records required
---
2.

Pumpkin Pet Insurance
Pumpkin Pet Insurance is an affordably priced offering with 90% coverage for eligible expenses. The deductibles are budget-friendly, too. It is a reimbursement plan. However, that leaves you free to choose the veterinarian of your choice. You can also pick the amount of coverage you want, even unlimited. The insurer includes an extensive list of things it will cover.
The provider also offers Preventive Essentials with separate plans for puppies/kittens and adult dogs and cats. Each one includes a set number of vaccinations. However, it doesn't cover spaying/neutering, which it considers elective surgery. That makes sense since scientists are scrutinizing the benefits of these procedures. Pumpkin Pet Insurance also has a 10% multiple-pet discount.
Value-priced
Affordable deductibles
100-percent reimbursement on the annual exam with the add-on
Unlimited coverage available
Comprehensive coverage
No accident-only plan available
No mobile app
---
3.

Spot Pet Insurance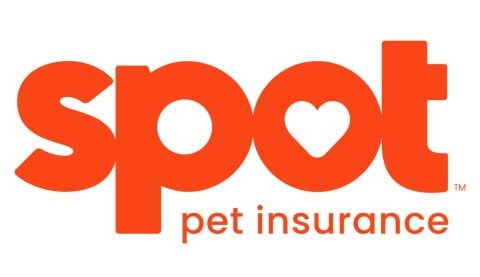 Spot Pet Insurance caters to dogs and cats only, offering an excellent portfolio of perks and coverages. It's a reimbursement program for accidents and accident-illness plans. You can tack on a preventive care add-on to cover all the bases. It shines with its suite of options for coverage limits and deductibles. You can build a plan to fit your budget.
Spot Pet Insurance has the owners in mind with a 30-day money-back guarantee and a 24/7 pet telehealth line. It also offers coverage for chronic conditions, which isn't something we typically see. The insurer includes other helpful expenses, such as poison hotline reimbursement and end-of-life costs. The list even has behavioral therapy to cover all the bases.
24/7 pet telehealth line
Money-back guarantee
Behavioral therapy available
No maximum age
Several customization options
No prescription pet food coverage
---
4.

ASPCA

ASPCA Pet Insurance is a natural consideration, considering the organization's mission. It makes sense it would offer no age limit for coverage. It's an excellent choice for new pet owners, having the extensive experience it has. It includes microchipping, a vet-finder tool, and coverage of behavioral issues. The latter is often why people give up dogs and cats, making it in their best interest to add them to the mix.
Not all providers cover exams, but ASPCA Pet Insurance does. That's a solid selling point since an emergency visit can run up to $150 for a dog. The provider makes submitting claims quick and painless with its mobile app. You can get up to 90% reimbursement with optional coverage for prescription diets and preventive care. The former may make getting a plan from the ASPCA a no-brainer.
Up to 90% reimbursement
10-percent multiple-pet discount
30-day money-back guarantee
Exam fee coverage
---
5.

Embrace Pet Insurance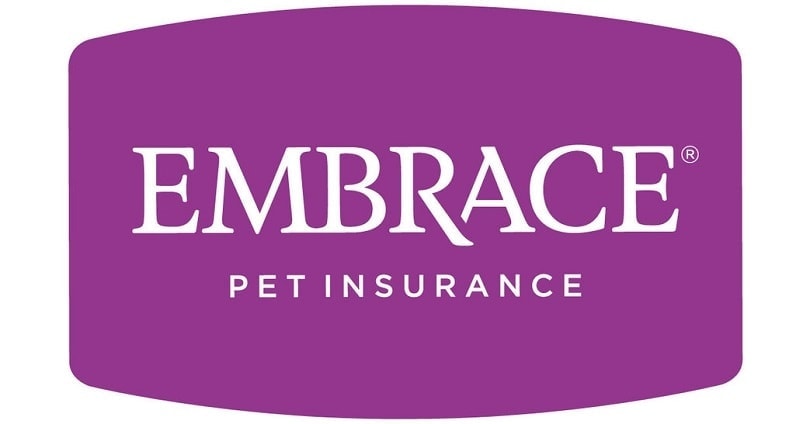 Embrace Pet Insurance often makes it on many top 10 lists because of its excellent coverage and support. The company embodies the term "comprehensive," with support for cancer, breed-specific conditions, and dental illnesses. It also includes the meds you'll need to give your pet as part of its ongoing treatment. We like that they reward you for keeping up with preventive care that even includes getting your pup's nails trimmed.
The company's reputation is stellar thanks in part to its quick claim processing. It keeps the pet owner in mind to make things as easy as possible with the coverage your animal companion needs to stay healthy. The premiums are more expensive than you may pay with other providers. However, we think the cost is a moot point when it comes to keeping your kitty or pooch happy.
Several customization options
Quick claim processing
Available coverage for curable pre-existing conditions
Worldwide pet coverage
---
6.

Pets Best Pet Insurance
Pets Best Pet Insurance goes out of its way to make things easier for you. It starts with vet direct pay available. We know medical costs are outrageous, making this option a dealmaker for many people. You can also get a multiple-pet discount to make it more affordable. The coverage is comprehensive and includes prosthetic devices. It keeps up with the research, which everyone can appreciate.
The company offers several perks that make it worth a look. It has a 24/7 hotline so you can get the answers you need when the unexpected happens. It also has an unlimited annual or lifetime plan. Age doesn't make a difference with illnesses or accidents.
Vet direct pay available
Multiple-pet discount
Quick claim turnaround
Prosthetic device coverage
Prescription diets not covered
---
7.

Figo Pet Insurance
Figo Pet Insurance has a lot going for it, making it another excellent offering on our list. It puts pet owners in the driver's seat with many customization options for payouts and deductibles. That makes affordability one of its many advantages. Claims are processed quickly so that you can get your money back fast. It stands out with its 1-day accident waiting period. It's the shortest we found among the available options.
Figo extends its coverage as much as it can to give pet owners the peace of mind they need. However, it's only available for dogs and cats, which isn't unusual. We appreciate companies like this one that offer 24/7 vet access. You get the info you need no matter what the time. After all, pets can't tell time, and Murphy's Law says if something is going to happen, it'll be on a weekend or holiday.
Several customization options
Affordable premiums
Fast claim processing
1-day accident waiting period
Available coverage for curable pre-existing conditions
Extra cost for exam coverage
---
8.

USAA Pet Insurance

USAA Pet Insurance gives veterans and active military personnel affordable coverage to take care of their best friends on the home front. It offers various options for payouts and deductibles to match your budget. You get a lot for your money, including chronic and breed-specific conditions. The company rewards you with claim-free years with deductible reductions.
Most providers don't cover vet costs related to law enforcement. USAA Pet Insurance does. That makes it the best choice for individuals and families in this field. It is a reimbursement program, but its coverage makes it a worthy option.
2-day accident waiting period
Virtual vet visits
Some breed-specific and congenital condition coverage
Breed-specific conditions coverage
Limited availability
No illnesses coverage for pets over 14 years old
---
9.

Healthy Paws Pet Insurance

Healthy Paws Pet Insurance is owner friendly. It offers fast claim processing with unlimited payouts. Unlike many providers, the company doesn't have spendy add-ons. What you see is what you get. It covers the necessary tests, procedures, and meds if something happens to your animal companion. It includes hereditary conditions that develop after you've enrolled your pet.
We appreciate when companies in the pet industry give back to the community. Healthy Paws does, donating money to help homeless pets even when you just get a quote. The provider doesn't cover the typical exclusions, such as boarding and pre-existing conditions. Unfortunately, it also adds prescription diets to the list. Its focus is on the unexpected instead of the expenses that are a part of pet ownership.
Unlimited payouts for all plans
2-day claim processing
Flexible deductible and payout options
One plan for all needs
Mobile app
Limited customization options
No coverage for exam fees
Age limit for hip dysplasia coverage
---
10.

Prudent Pet Insurance
Prudent Pet Insurance offers three plans for accident, accident-illness, and a premium version of the former. You can also purchase wellness and vet exam add-ons to increase the coverage. You only have a choice of a $10,000 cap or unlimited. However, it covers hereditary conditions, which is less common among providers. It has a mobile app to make processing claims easier. It's user-friendly.
The insurer has a 24/7 vet chat available. You don't need to make an appointment to use it, either. It also has a referral program in which you can score a $15 Amazon gift card for each one. There are no age maximums or breed restrictions. The exclusions are not out of line with others in the industry. It is a reimbursement program.
24/7 vet chat
Accident-only plan available
30-day money-back guarantee
Limited customization options
No mobile app
Set coverage caps

Buyer's Guide: Choosing the Right Pet Insurance Provider in Nebraska
What to Look for in Pet Insurance
We considered several variables for rating insurers. Unlike other types of insurance, carriers often include exceptions and exclusions on policies for breeds, pre-existing conditions, and past injuries. Therefore, coverage details were an essential factor for us. We looked at customization and premium costs. While it isn't expensive, it's still crucial to get the coverage you want for your pet at an affordable price.
Policy Coverage
The first time you look at the fine print with insurance policies is a daunting experience. Most companies are transparent about what is and isn't included in excruciating detail. However, don't let that fact turn you off from getting coverage. Many breeds, such as Cocker Spaniels and Pugs, come with a lot of genetic baggage. The policies are affordable because of these stipulations.
You'll see three options for pet insurance: wellness, accident only, and accident-illness. Not all companies offer all three. Wellness coverage is for routine care. Many insurers offer it as an add-on instead of a single policy. Accident-only is like major medical for people. It's often the cheapest, too. As you may expect, accident-illness is the most expensive. Nonetheless, it has the fewest limitations.
Another thing you may notice is certain breeds as part of the exclusions. Unfortunately, some insurers have a stereotypical view of some, such as the American Staffordshire Terrier. The AVMA and other organizations have done excellent work educating the public and lawmakers about the futility of breed-specific legislation. We suggest keeping that fact on your radar when comparison shopping, if applicable.
Pre-Existing Conditions
The other stickler is pre-existing conditions. Most insurance companies won't cover them, as you'll see in their list of exclusions. It includes obvious ones like cancer. However, there are some that may catch you by surprise, such as a cruciate ligament injury. If an animal has had one leg treated, the chances are the other one will follow, hence, the exclusion.
Some insurers will break down pre-existing conditions even further with curable and incurable illnesses. While there isn't a cure for canine diabetes, proper treatment can take care of urinary tract infections. However, most specify a time period of a recurrence. It usually varies with what it is. The takeaway is insurance companies may not cover curable ones if deemed otherwise.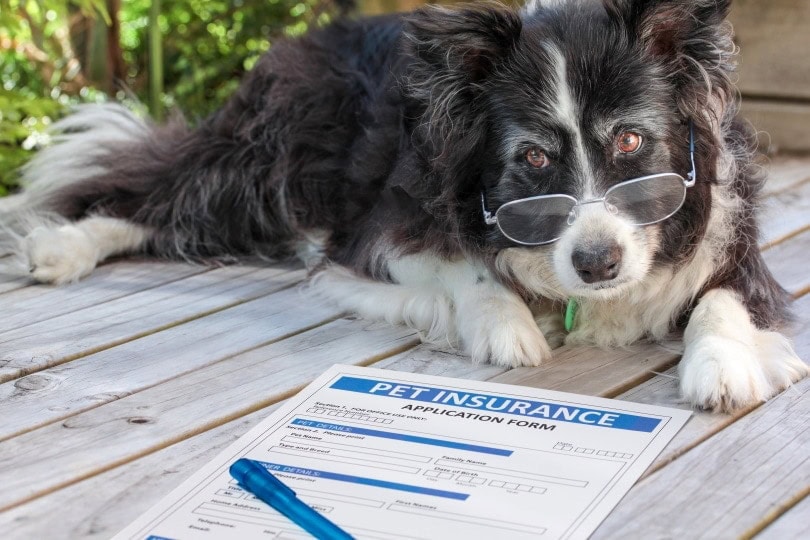 Customer Service & Reputation
Customer service is probably on the top of your list for just about any major purchase. Insurers are well aware of the impact of poor customer experience, even with loyal clients, with 80% leaving a brand if it happens just a few times. The companies also know their contact with pet owners is often during an emotional, stressful time, making it even more critical.
Therefore, we recommend checking independent reviews to get the facts. Don't just rely on testimonials published on an insurance company's website. We also suggest checking the company's reputation with the Better Business Bureau. Focus on how the insurer resolves issues. That will give you the truest look into how it values its customers.
Claim Repayment
Claim repayment is probably the main source of complaints against an insurer. Perhaps part of the reason is how some companies manage them. Undoubtedly, you're familiar with human health insurance. You may have to pay a co-pay to see your doctor, with the bill coming in the mail later. Pet insurance works the same way. However, some insurers stipulate you must pay the cost upfront and get reimbursed.
Others deal directly with the veterinarians, so you're not acting as the bank. That's a viable option with a potential wrinkle if your vet isn't in their network. It's not unlike your health insurance, which may limit who you can see for full coverage. Insurers typically make claim repayment crystal clear on their websites, knowing it is a deal-breaker consideration.
Price Of Policy
According to the North American Pet Health Insurance Association (NAPHIA), the average annual price for an accident-only policy for a cat is $130 and $345 for accident-illness. On the canine side, the figures are $240 and $585, respectively. There are only 25 companies in North America underwriting these policies, with an additional 20 co-branded offerings. Nevertheless, it's a competitive market.
Many insurers offer add-ons that can increase your monthly premium yet make it a better value. The wellness coverage we mentioned earlier is a popular choice with pet owners. It can cover routine care, such as dental cleanings. However, be sure to check what you're getting. If the add-on only offers $10 toward an annual visit, it may not provide much savings, money-wise. Its value is reminding you to get these services done.
Plan Customization
One feature we like to see with pet insurance is customization options. They often cover a lot of ground. You may find some with a sliding scale of deductible percentages. As you've seen, the average cost of this coverage isn't a lot. You may find opting for a lower deductible worth the extra pennies a day, especially if you have to make a claim.
Other add-ons you may see include wellness coverage, microchipping, liability insurance, and behavioral therapy. Some even offer end-of-life options. Lemonade will reimburse you the cost of a tattoo to remember your pet in its remembrance package.
Many companies offer various perks to make them stand out in this competitive market. Some popular ones include 24/7 vet access, virtual vet visits, and multiple-pet discounts. Nebraska dog owners will appreciate the latter since they often have more than one pup.

FAQs
Does Pet Insurance Cover Prescriptions?
It depends. Some companies cover them with the purchase of an add-on. Bear in mind it may not include over-the-counter products or prescription diets.
Why Are There So Many Limitations and Conditions on Pet Insurance?
Most pets don't live very long, making extensive coverage non-profitable for these companies. The oldest cat lived to be 38 years old, but she was a rare exception. The average lifespan for dogs is about 13 years old.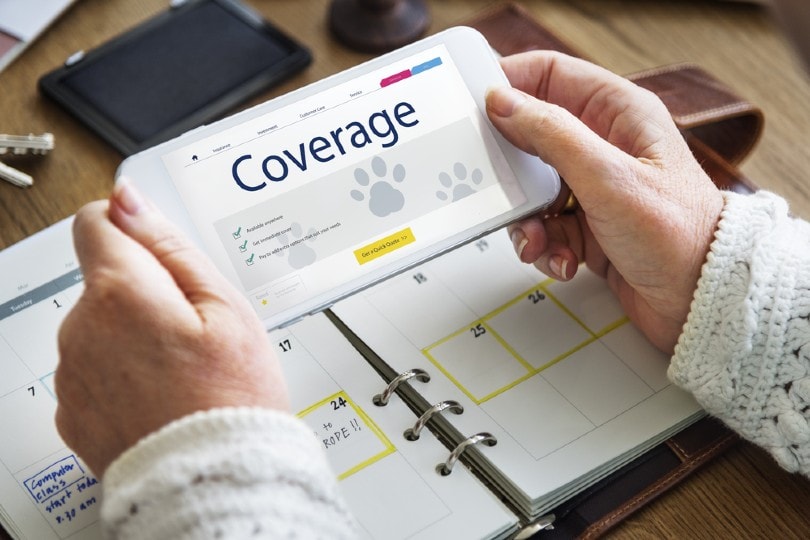 What Is the Best and Most Affordable Pet Insurance?
Many things determine what you'll pay for insurance. Your pet's breed, age, and health are the obvious factors. There's also your location which often reflects the cost and availability of veterinary services in your area. That's why we suggest you research your options.
What the Users Say
People view pet insurance positively for the most part. The increase in insured pets is a testament to that score. Unsurprisingly, veterinary care has risen like everything else. Pet owners are realizing it's necessary to give their animal companions the best quality of life. The issues that garnered the most complaints were uncovered services and claim repayment. That's why it's imperative to understand the coverage.
Our take on many negative reviews was misunderstanding the terms of the policies. The company websites we visited offered sample documents, extensive exclusion lists, and helpful FAQs. You can always call before committing to a policy.
Which Pet Insurance Provider Is Best for You?
The price only scratches the surface of determining the best pet insurance provider for you. It's what you get for that money that matters. Knowledge of your animal companions and research will point you in the right direction. For example, puppies often chew things they shouldn't, making accident and accident-illness coverage that includes bowel obstructions a smart idea.
Coverage is the first place to start. Then, check the specifics and move on to the add-ons. Make sure to read the sample policy, list of exclusions, and FAQs. The chances are the questions listed are ones customer service gets so much they had to put it on the website. We also recommend reviewing the claim policy and the company's reputation on the Better Business Bureau site for their location.
Finally, talk to your vet and other pet owners who can be candid about their experiences with different insurers. If you're debating between a few, you can see if a company's perks can sway you.

Conclusion
Pet insurance is a worthwhile investment, making the presale research you do a valuable use of your time. Our research showed that Lemonade was our best overall choice for pet insurance in Nebraska due to their quick claim approval. If you're looking for the best pet insurance in Nebraska for the money, however, then Pumpkin is an excellent option. For anyone looking to spoil their pet's with a more premium option, then Spot Pet Insurance is the way to go. No matter which you choose, be sure that you do thorough research before making a final decision. The last thing you want is an insurance plan that doesn't fit the needs of your pet.
See also:
---