Pet Sitting vs Boarding: Pros, Cons & Differences Explained
If you're like many pet owners, you enjoy taking your pet with you when you shop, go to the park, and perform daily errands. Sometimes, however, you go places where your pet can't, like a vacation, business trip, or a hotel that doesn't allow pets. When you need to leave your dog behind, there are two popular options: pet sitters and pet boarding facilities.
Are you unsure which one of the options is best for you and your precious pet? If so, the following information will be invaluable. We'll discuss the main differences between pet sitter and boarding facility services, along with the pros and cons of both.

At A Glance
Pet Sitting
The sitter comes to your pet
Personalized care
One caregiver
Must find a good sitter
Pet stays in its home
No pet-on-pet socialization
Need to pre-arrange veterinary care
More expensive
Pet Boarding
Your pet goes to the facility
Standardized care
Multiple caregivers
Good people are already hired
Pet goes to a facility it doesn't recognize
Pets can socialize
Veterinary care arranged
Less expensive

Pet Sitting Overview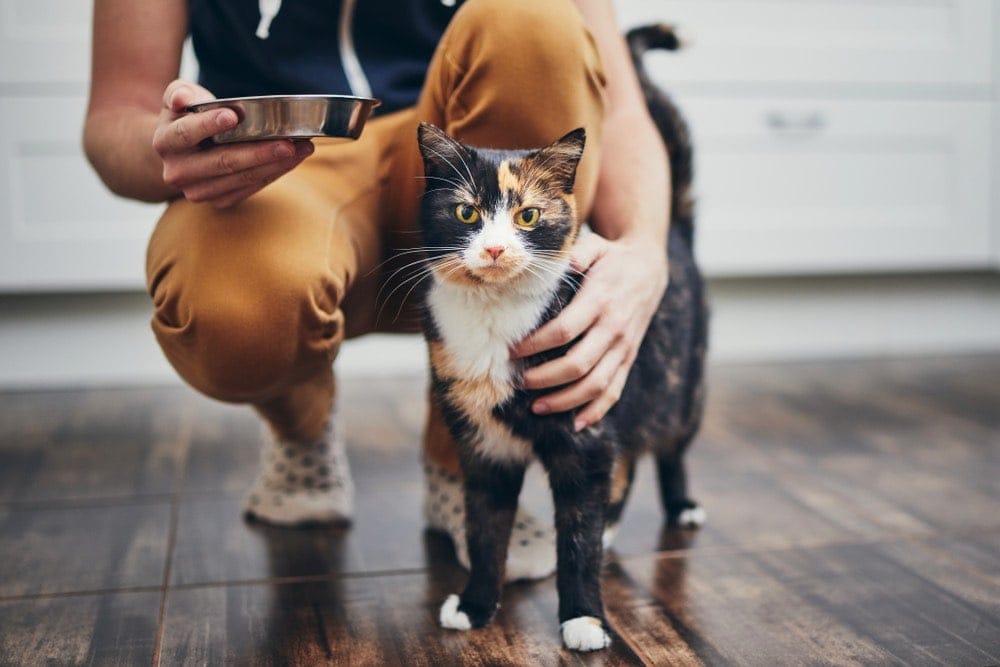 There are usually two styles of pet-sitting; either the pet sitter comes to your home on a set schedule each day to feed, walk and play with your dog, or they stay in your home for the duration of your absence, providing a whole house sitting service. The second type has the added benefit of improving the security of your home, and being able to have your sitter take care of other needs, such as looking after plants etc, while you're away.
There's no need to take your pet out of your home, bring them somewhere new, and leave them behind, which can be traumatizing for some pets, but in truth, it is often more traumatizing for their owners! Trust is a significant factor with pet sitting, as the sitter will be in your home when you aren't there. Thus, due diligence is necessary to find a trustworthy, compassionate individual.
Pet Sitting Is Customizable
When a pet sitter comes to your home, they are, more or less, your employee. You can leave instructions about how you want your pet to be fed, leave medications to be given to your pet, etc. For example, if your pet likes a snack at a certain time of day or likes to be brushed with a certain brush, you can ask your pet sitter to do it that way, and they will follow your instructions. This can be invaluable if you have a pet that needs specialized care and feeding.
Your Pet and Pet Sitter Must Be Compatible
Apart from finding someone you trust with your home and pets, you also need someone who your pet trusts too. Also, your pet must be able to listen and obey the sitter's commands, which is no small order for some pets. In short, your pet and your sitter need to be friends, or at least friendly.
The Service Is Personal
The typical pet-sitting service is a micro-business run by the pet sitter. They are 100% in charge of everything your pet needs, based on pre-arranged parameters between you and them. Because it's always the same person, your pet will feel at ease and less stressed every time they arrive (and even look forward to it).
Some pet sitters form strong bonds with the pets they care for because they're getting so much 1-on-1 time together. This can be invaluable if you travel often without your pet, making long-term relationships quite common between pet owners and pet sitters.
The Pet Sitter Might Not Be Trained or Certified
One reason to do your due diligence when searching for a pet sitting service is to find a pet sitter who is trained to handle animals, or has extensive experience in the area. While it's true that taking care of pets isn't rocket science, it's still a role that requires experience and common sense. Hiring a trained and certified pet sitter might give you more peace of mind when you're away, however it may be more difficult to find a pet sitter with these sorts of qualifications. Equally, you might find that someone with less structured training feels more compatible with you and your dog; the most important thing is finding someone who will provide you with peace of mind.
No Set Veterinary Care In Place
One important difference between pet sitting and pet boarding services is that they may not have any specific arrangements in place with regards to veterinary care. You will need to ensure there is clear guidance with regards to this, in case your dog needs to see the vet in your absence, particularly if there is a chance you will not be contactable.
Cost of Pet Sitting
The average cost of a week of pet sitting services is $250 to $375 per week, depending on several factors. They include time spent, services rendered, and whether the pet needs to be taken to another location, such as a park, vet, or dog park. If the pet sitter comes to you throughout the day, they will generally charge less, as they may also be looking after one or two other dogs. Live-in pet sitters will be more expensive as your pet gets round the clock care and company, but you will be the sitter's sole source of income during that period.
Customizable, personalized pet care
1-on-1 care between pet and caregiver
Less stress for the pet
Less separation anxiety
No need to take your pet to another location
Must find the right sitter, for you and your pet
Costs more than boarding
Risks associated with allowing access to your home, eg. theft, damage
There may be no back up system if the pet sitter falls ill
Some pets become territorial

Pet Boarding Overview
A pet boarding facility is a business that cares for pets at an established pet care location. Pets stay at this location the entire time you're away, usually with several other pets. Typically, various caregivers work at a pet boarding facility and care for your pet. Most pet boarding facilities have set rules for when, how, and where pets can be handled. The caregivers are typically highly trained to provide excellent care.
Some people feel that taking their dog to a boarding facility is "mean" or abandoning them to "doggy jail". It is worth remembering that:
Most people who work in a boarding facility do so because they love dogs!
Dogs are generally social creatures, and actually enjoy the stimulation of being around others, as well as the change in scenery.
Pet Boarding Is Standardized and On-Schedule
At a well-run pet boarding facility, there are rules and regulations in place for all employees, as well as set feeding, play, and socialization schedules for all the pets in their care. This is one of the best aspects of pet boarding since your pet can fall into a routine, and routines make most pets feel more happy and less anxious.
Various People Take Care of Your Pet
In some pet boarding facilities, you'll find a large team of people taking care of the many aspects of pet care, from feeding and walking to socialization, playtime, and more. While that isn't necessarily a bad thing, it means your dog will be exposed to more caregivers, all of whom have different styles and personalities. This isn't a big deal for some pets, while others might get stressed, anxious, or frightened.
The Service Can Be Rather Impersonal
If you've placed your pet at a large pet boarding facility with a big team of employees, the chance they will bond with a particular caregiver drops substantially.
The Caregivers Are Trained and Certified
At most well-run pet boarding facilities, the caregivers are trained in pet care and proper pet handling. That's invaluable since the training can help prevent accidents and injuries for pets and caregivers. At many facilities, the caregivers go through an animal handling certification process. Boarding staff should be able to administer any medications required, or provide for any specific medical or physical needs.
If your pet has any specific feeding or dietary requirements, these should be able to be accommodated while you are away, but there could be a risk of them being accidentally fed the wrong food.
Plans Are in Place for Veterinary Care if Needed
Although it would be rare for a boarding facility to have veterinary staff on site, they will usually have an arrangement with a nearby veterinary hospital for if/when any of the pets in their care need veterinary attention. In a non-urgent event, they may take your dog to your regular practice for continuity, but if distance or urgency are a factor, they will take your dog straight to the practice with whom they are affiliated. This reduces any risk of issues/problems in the event of an emergency.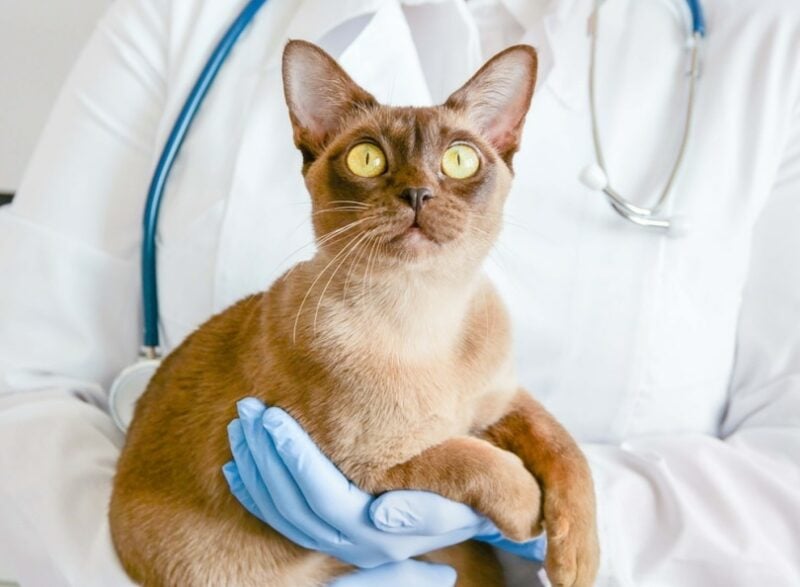 Cost of Pet Boarding
The average cost for a week of pet boarding services is $150, but prices and services can vary significantly depending on where you live, the type of care needed, and several other factors. The cost to board your pet can be significantly higher in a large city as opposed to a smaller city or town. The price will also vary with the size of the facility; smaller boarding kennels will often be more expensive, but will also be able to provide a more bespoke service.
Standardized schedule of care
Trained handlers
Veterinary care close by
Lower cost than pet sitting
Better for some pets
Different caregivers
Fear of abandonment
Stressful for some pets
Less personalized, risk of medications/specific diets being overlooked at busy kennels

Pet Sitting vs Boarding – Other Factors to Consider
Risk of Illness or Injury
When boarding a pet, there's always the risk of exposure to illnesses from other pets, no matter how hard a facility tries to control the situation. The same goes for injuries caused by another dog or equipment. Everything is done to prevent these things from happening, but sometimes, they still do. However, those risks are almost eliminated in your home with a pet sitter.
Socialization With Other Animals
For some animals, especially dogs, being together with other dogs is great for their health and well-being. Social pets may prefer pet boarding facilities because they'll get to socialize with other animals. Most boarding kennels will not usually mix dogs from different households without express consent from their owners, but being in close contact with different dogs can be pleasantly stimulating for some dogs, and absolutely terrifying for others.
Pet-sitting services might be a better choice if your pet isn't a social butterfly, and doesn't enjoy being around, or meeting, different dogs.
Some Pets Become Highly Territorial When Left at Home
What's fascinating and, admittedly, frustrating about some pets is that when you're home, they're perfectly fine and have no problems with visitors. However, when you leave, some dogs become highly territorial and aggressive if someone approaches your home. In the case of a burglar, this can certainly be a good thing, but if that person is the pet sitter, you might end up with a frustrated pet care provider and a hungry dog.
Some Pets Are Not Great To Walk On A Leash
If you have a troublesome pooch who is not good on a leash, or has a tendency to try to escape, this may be a problem for a pet sitter. The last thing either of you want is to have your dog slip their collar and run off, particularly if it is a stranger looking after them.
Boarding kennels should have a secure fence around the kennels, as well as secure exercise facilities. This may put your mind at ease, knowing that your dog can get its daily exercise without fear of them running away.
When to Use Pet Sitting
If you have a happy pet that gets along well with most people
If your pet likes staying at home
If you want the service to come to you
For personalized, 1-on-1 time between sitter and pet
You have multiple pets
Your pet isn't vaccinated
Your pet has issues with mobility
When to Use Boarding
If your pet needs stricter rules, routine, and restriction
If your pet enjoys the company of other animals
If you want to take your pet to the facility
If your pet can handle being cared for by many caregivers
You have one pet
Your pet has had all its shots
Your pet is fully mobile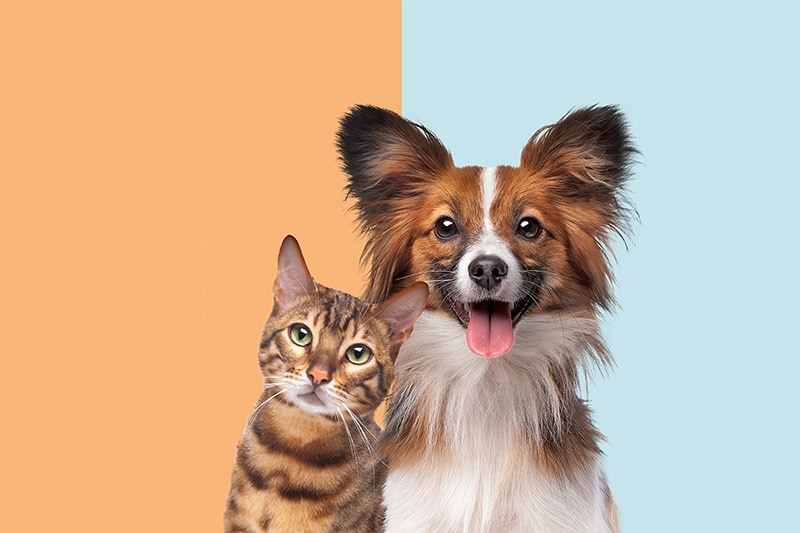 Some Considerations For Both
Inspections and Trials
Boarding kennels should be happy for you to visit them to check out their facilities, with little or no notice. They may advise you of particular times of day that are better, so you are not arriving during feeding/cleaning/peak drop off and collection times, but other than that, they should be able to show you around without an appointment. The importance of this is that you get to see the facility as it is each day, without them preparing for your arrival. A good boarding kennel will accommodate this request, because they should be confident that any prospective client will be happy with what they see, no matter when they arrive.
Similarly, any pet sitter should be willing to come and spend some time with you and your pet to ensure that you are all comfortable. It may even be a good idea to arrange a brief test run over a day or 24 hour period to ensure you are all happy with the arrangement.
Some people think it is a good idea to have a trial period in a boarding kennel before a longer trip. This is actually more disruptive; if your dog is only there for a brief period, they do not get a chance to adjust to the different environment or routine, and can actually make their anxiety worse. If you are feeling anxious about your pet's first boarding kennel stay, plan a trip somewhere not too far away, so you can return for your dog if needed.  It is a good idea to book them in for at least 5 days to allow them to acclimatize.
Veterinary Care When You're Away
Whether you are using a pet sitter or boarding kennel, you must ensure that you have made arrangements for veterinary care in your absence. Hopefully it will not be needed, but you should have had a conversation and left clear instructions for the unlikely event that your dog's carer is unable to contact you if there is an emergency. This conversation should include finances and pet insurance.
Contact your veterinary practice (if you don't use one, register with one!) and let them know that you are going away, who will be looking after your dog, and any other information/instructions you wish them to have. It is also a good idea to make sure your pet's microchip details are up to date, and get your dog a tag with your phone numbers and address on it.
Insurance
Boarding kennels will (and should) have public liability and indemnity insurance in place in case of any unforeseen accidents or injuries. A pet sitter should have a similar policy in place for the same reason. It is also a very good idea to have pet insurance; not only for if your dog is ill or injured, but many policies have public liability cover, in case your pet were to cause damage or injury to someone else.

Final Thoughts
The main goal of pet sitting and pet boarding services is to care for your pet when you're away, and do it with compassion and skill. Both have their pros and cons, and it will generally come down to your personal preference as to which one you use.
Knowing your pet's likes and dislikes, fears and foibles, is critical when choosing between these two services to ensure your pet suffers less stress and anxiety and stays happy and healthy when you're away. It will also allow you to feel much happier about leaving them. Both services have many positive attributes and some drawbacks, and we hope the information provided today helps you make the best choice for your pet and your family. There is no right or wrong answer, just what is right for you and your dog.
---