How to Find a Top-Notch Pet Sitter – 15 Traits to Look For

Finding a good pet sitter is an essential part of being a responsible pet parent. However, it can be difficult to figure out who has the right qualifications and experience to care for your beloved pet while you're away. If you're wondering how to choose a pet sitter, here are 15 traits to look for to help make this process easier.

How to Find a Top-Notch Pet Sitter
1.

Professionalism
A great pet sitter will maintain professionalism throughout their interactions with you and your pets. They should demonstrate good communication skills and be able to provide clear instructions on how they'll be caring for your pets while you're away.
---
2.

Availability
Make sure that the pet sitter's availability matches up with the time you need them. If you're going away for the weekend, look for someone who can stay with your pet during that time. If you need someone while you're at work, make sure they can watch your pet on the days and hours that you need. Communicate up front about how often you need them as well. You may also wish to make sure that your pet sitter is willing to stay with your pet overnight if needed.
---
3.

Experience
Ask potential pet sitters about their previous experience caring for pets in similar situations and if they have any relevant certifications/licenses (e.g., a vet tech license). If your pet has any medical issues or unique needs, make sure that they're comfortable handling these situations and caring for them. This will give you reassurance that your pet is in good hands.
---
4.

Reliability
Look for a pet sitter who is reliable and trustworthy. Ask around to get referrals from trusted sources or read reviews online before making a decision. You can also ask the pet sitter if they can show you any reviews from previous clients to learn about their experience.
---
5.

Safety-mindedness
The safety of your pet should be top priority when selecting a pet sitter. Make sure they are aware of and able to follow any safety protocols (e.g., not leaving the pet unsupervised or allowing strangers in the house). If your pet is aggressive or anxious when near other animals or people, make sure they are aware of this and know how to keep your pet safe.
---
6.

Animal Care/Specific Breed Knowledge
Ensure that your potential pet sitter has a basic understanding of animal behavior and how to properly care for pets, such as providing appropriate food and exercise. You may also want to choose a pet sitter that has experience with your pet's breed, as they will know some of the ins and outs of the breed they're caring for.
---
7.

Flexibility
Find out if the pet sitter is willing and able to accommodate special requests, such as administering medications or taking extra walks with your dog. It's also important to ask about their policies for dealing with emergencies, should something arise while you're away.
---
8.

Affectionate Nature
Your pet needs love and attention just like anyone else. Look for a pet sitter who is willing to show your pet affection and compassion and provide them with the necessary care they deserve.
---
9.

Respectful Attitude
A great pet sitter should have a respectful attitude towards your home, your pets, and you as their client. Make sure to ask questions about how they would handle any negative behaviors or situations that may arise while you're away.
---
10.

Cleanliness
A good pet sitter will maintain cleanliness in the areas where they are caring for your pet, such as washing their hands before handling food and also cleaning up any potential messes that occur in your home while caring for your pet. They should also be aware of potential hazards in your home and take steps to minimize risks as much as possible.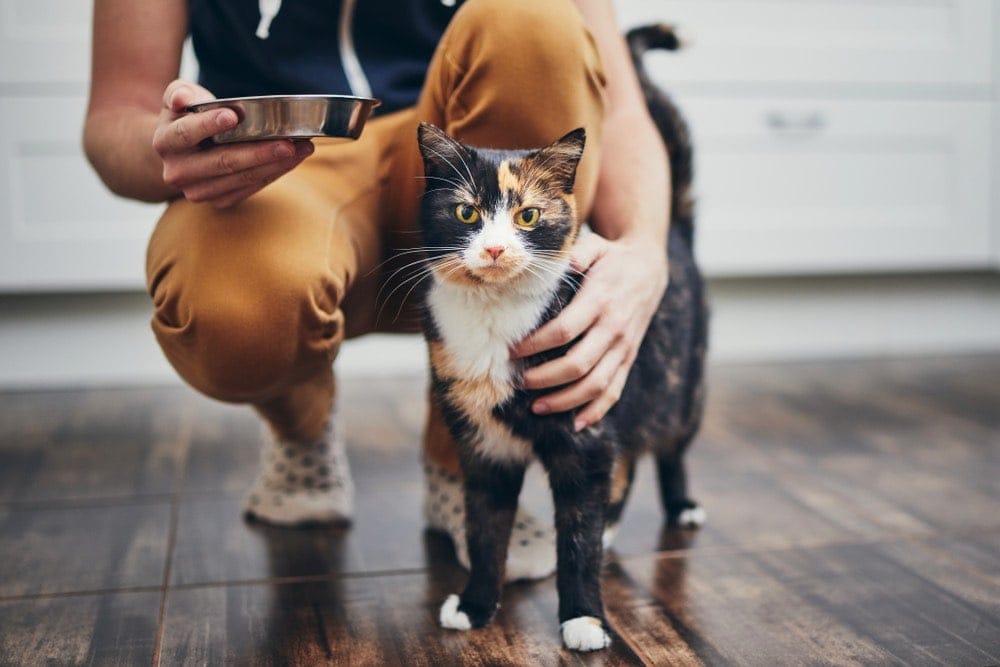 ---
11.

Insurance Coverage
Ask if the pet sitter has liability insurance in case of an accident or injury while they're caring for your pet. Also make sure that if you have pet insurance on your pet, your pet sitter can access this information as well as information about your vet if an emergency comes up.
---
12.

Accommodating
Find out what accommodations, such as food, toys, or bedding, that your pet sitter will provide if your pet sitter needs to stay in their home and what will need to be provided by you. Make sure the pet sitter has access to any items for your pet in your own home when necessary.
---
13.

Communication Style
Although this is a matter of personal preference, you may want to find a pet sitter that communicates with you in a way you are comfortable with. Find out how often and through which method the pet sitter plans to update you on your pet's progress (e.g., text messages, email, phone calls, etc.). This will give you peace of mind knowing that your beloved pet is being taken care of.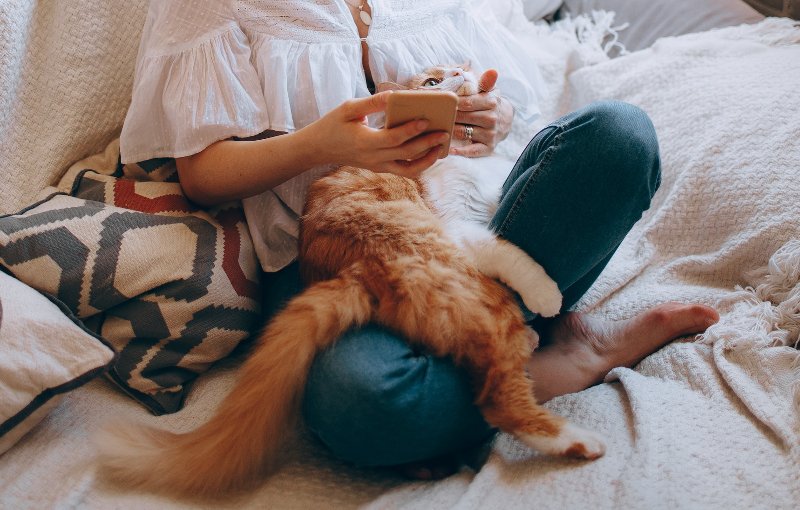 ---
14.

Likability/Good Impression
Make sure that you get a good impression from your potential pet sitter and that their personality meshes with your own. You may wish to allow your pet to meet the pet sitter before you hire them to make sure that your pet, especially a dog or cat, has a good reaction to the pet sitter. Sometimes animals can sense things in a person that humans can't, or they may not feel comfortable around a person, so this will help ensure a positive experience for both you and your pet.
---
15.

Affordability
Last but not least, make sure to talk to different pet sitters and compare their rates. Pet sitters can charge different rates for their services, and may charge extra for overnight stays or administering medications, for example. So, you also want to make sure that any pet sitter you hire is within your budget. Note that a good pet sitter doesn't have to be expensive, but also, someone that is more affordable may not be a good pet sitter. That's why looking at all of these traits as a whole is necessary.

What to Avoid in a Pet Sitter
Lack of response to inquiries – If the pet sitter is unresponsive or slow to respond, it could be a sign of a lack of professionalism and trustworthiness.
Unprofessionalism – This includes arriving late for appointments, using inappropriate language, or not showing respect for your home and property.
Poor communication skills – Look out for someone who cannot clearly explain their services or provide details on how they will take care of your pets while you're away.
Limited availability – A pet sitter who is unable to work around your schedule likely isn't the right fit for you; make sure that their availability matches up with yours before making any commitments. Note that this isn't a sign of a bad pet sitter, but obviously you want someone that can be there when you need them.
Lack of experience – If the pet sitter has no prior experience with animals, they may not be able to provide the level of care that your pets need.
Disregard for safety protocols – It is important that a pet sitter follows all safety guidelines when taking care of your furry friends; if they seem careless or negligent in this area, it's best to look elsewhere.
Unwillingness to follow instructions – A good pet sitter will clearly understand and be willing to follow any special requests you have for caring for your pets while you're away.
Inability to handle emergency situations – Ask questions regarding how they would handle an emergency situation while you're away.
Unsanitary practices – Pets can be exposed to germs and illnesses if a pet sitter doesn't follow proper hygiene protocols. Make sure that they are aware of the importance of maintaining cleanliness.
Poor customer service – A bad pet sitter will not take your concerns or requests seriously and may give off an unprofessional attitude. It is important to have someone who is respectful and courteous while providing services for you and your pets.
By considering these factors, you can be confident that you've chosen the right person to trust with caring for your beloved pet when you're away!
Are Pet Sitters Expensive?
Generally, pet sitters are very affordable and can provide exceptional service at an affordable rate. The exact cost of a pet sitter will depend on their experience, the services they offer and how long you need their services for. Some pet sitting companies may also offer discounts or special packages that can help make the cost more manageable.

How Do I Know If a Pet Sitter Is Trustworthy?
It's always best to check references from previous clients and ask questions to get an idea of the pet sitter's personality and level of trustworthiness. Additionally, you can ask them about any safety protocols they follow or liability insurance they have in case of an accident or injury while caring for your pet.
What Should I Ask My Potential Pet Sitter?
Ask questions about their experience with animals, how they plan to take care of your pets while you're away and any additional services they provide (e.g., walks). Make sure of their availability beforehand as well and ask if they have a website or business page and if they can provide any testimonials or reviews from previous clients.

What Should I Do If I Have a Bad Experience with My Pet Sitter?
If you feel that your pet sitter is not providing the level of care that you expect, it is important to communicate this to them in a respectful and constructive way. You can also try to find another pet sitter who may be better suited for your needs. Lastly, if there is an emergency situation involving your pet or there is any damage caused by the pet sitter, contact their insurance provider right away. Also contact your vet and your pet insurance provider if the situation warrants it.
Is Hiring a Pet Sitter Worth It?
Yes! Pet sitting can be a great way to ensure that your furry friends stay happy and healthy while you're away, if you can't take them with you. By choosing the right pet sitter, you can rest assured that your pets are in good hands. Plus, with the extra services they provide (e.g., walks), you won't have to worry about returning home to a mess or missing out on quality time with your pets.

Conclusion
Finding the perfect fit for a pet sitter can be tricky, but it's worth the effort to make sure your beloved fur baby is in loving hands while you're away. Consider these traits when searching for the ideal pet sitter, so you can rest easy knowing that your pet pal is in great hands!
---