7 Petco Alternatives in 2023: Which Is Better?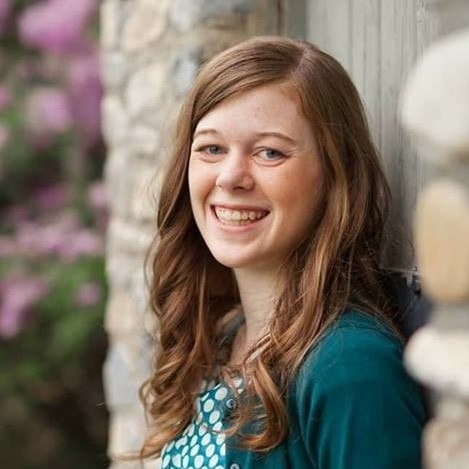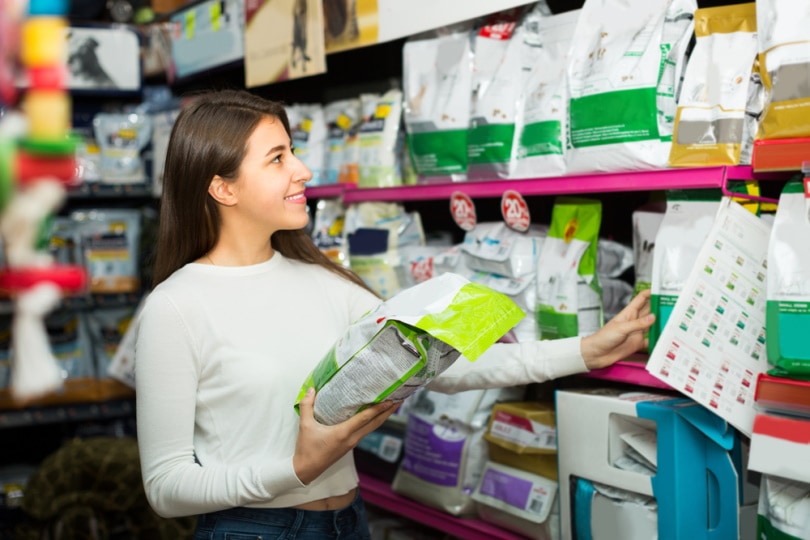 Petco is one of the biggest pet store chains in the US, and with over 1,500 franchises, it can seem ubiquitous. But maybe you're trying to get away from it for some reason. Whether your local Petco is just not meeting your needs, or you are trying to support a different business, there are lots of great alternatives that you can try. Here are seven of our favorite places to shop for pet supplies right now.
A Quick Look at Our Favorites of 2023
Rating
Image
Product
Details

Chewy

Wide selection of products
Competitive prices
Autoship available
Visit Chewy

Amazon

Convenient
Often has free 2-day shipping with Prime
Largest selection of products
Visit Amazon

PetSmart

Same-day delivery available
Over 1,000 franchises in all 50 states
In-store services including grooming and training
Visit PetSmart
The 7 Chewy 

Alternatives Compared:
1.

Chewy vs Petco
If you're looking for an online shopping experience that's fast, easy, and convenient, it's hard to beat Chewy. It's quickly become the biggest pet-only online retailer, with hundreds of products available in every category from food to toys to prescription meds. Chewy also has competitive prices that make it easy to compete with the big brands like Petco. They have a great reputation for customer service, making it easy for you to get the products you need, and they even have an autoship feature that lets you schedule regular deliveries of food and other regularly-used essentials.
Chewy is an online-only store, so if you prefer to shop in person, it might not be for you. You should also note that shipping costs are charged on orders of under $49, so you need to calculate that into your purchases to make sure the products meet your price.
---
2.

Amazon vs Petco
Amazon has made a name for itself as a catch-all online retailer that allows anyone to buy and sell products online, including pet products. They have literally thousands of pet products available, and they are often easy and convenient to use. There is a wide variety of price points available, and you can often find incredible deals while browsing their products. However, this free-for-all approach can bring problems too. It can be difficult to determine whether products are high-quality on Amazon, and too-good-to-be true prices often signify a poor-quality product that will break right away. The shipping can be confusing—Amazon's membership program allows free shipping on certain products, but not every product qualifies. Finally, many have expressed ethical concerns over Amazon's large share of the online market, with concerns ranging from their treatment of employees to their practice of making knockoff versions of popular products to undercut their sellers.
---
3.

Pet Supplies Plus vs Petco
If online isn't your style, Pet Supplies Plus is a perfect alternative to Petco. This retail chain has many of the same brands as Petco, and has a reputation for high-quality products, good prices, and great customer service. Online shopping is fulfilled through a store delivery system that means that an order can often reach you within hours. In-store, they also have many services like dog grooming, dental care, and self-serve dog washes that you can't match with an online storefront. Pet Supplies Plus also offers a great membership plan that includes special discounts and perks, including free birthday gifts for your pet. Although we love Pet Supplies Plus, it is currently in only 33 states, so if there isn't a franchise near you, its great products aren't available.
---
4.

Petflow vs Petco
Another online retail possibility is Petflow. They have a huge selection of products for dogs and cats, although they don't have much for other pets. Their customer service team is active and responsive, including having a contact feature that lets you chat with an expert about your needs. One of the best things about Petflow is that they donate food to shelters with every sale, helping you feel good about shopping there.
One of the biggest drawbacks of Petflow is that although they have a pharmacy, they only offer prescription food and over-the-counter medicines. If you need a regular prescription medicine for your pet, you might want to look somewhere else.
Petflow is a choice alternative if you have a cat or dog, but not so much for those with different pets.
---
5.

PetSmart vs Petco
Another in-store option is PetSmart, one of the largest pet retailers. With over 1,000 locations in all 50 states, you're likely to have a store very close to you. PetSmart is a great option for in-person shopping because of that. PetSmart offers grooming, dog training, and other services that can help you take care of your dog's health in-store. They have a wide variety of products available, although their selection is more limited in some areas. Unlike Pet Supplies Plus, they do offer real shipping (as opposed to relying on delivery services) so you can have products shipped to your door even if there isn't a store nearby, and they also have same-day delivery available through DoorDash. One disadvantage to PetSmart is that it has slightly higher prices overall, especially when you factor in shipping, which is usually not free.
---
6.

AlliVet vs Petco
Medical needs can be hard to fill, and pet prescriptions are often even harder. Some of the other sites on this list offer prescription medicine, but if you want a one-stop-shop, AlliVet is a great choice. This site is easy to use and has great reviews, making it easy to get prescriptions right to your door. They also offer autoship services that let you get your prescription filled regularly. AlliVet also offers over-the-counter pet medicine. One nice feature of AlliVet is that they price match, so if you find an identical product for cheaper elsewhere, you can contact them for a discount to match.
---
7.

EntirelyPets vs Petco
EntirelyPets is a newer online sale website that sells for all kinds of pets, including prescription medication. Their products ship free on orders over $69, and they do have autoship available. EntirelyPets also has a reward points program—you get one point for every dollar that you spend on the site, which can then be redeemed when you have enough.
However, one major drawback of EntirelyPets, unlike Petco, is that they don't seem to have all the kinks in their fulfillment worked out. Browsing reviews of the site, we found that many people had a hard time with problems like duplicated orders or conflicting price information, and that when these problems came up the customer service team was slow to respond.
Finding Your Store
When you're looking for a pet store, there are a lot of things to consider. You want a store that gives you a good selection of items, is easy to use, and has a good price. Other perks, like low shipping costs or membership bonuses, are also nice. Overall, every person has different needs, so there isn't one right choice.
Online vs Storefront
These days, it seems like online shopping is all the rage. It is easy, convenient, and often cheaper than buying something from a physical store. Pet supplies can get delivered right to your door without you even needing to step outside. However, there are some good reasons to buy from a standard pet store too. First, you can get products when you need them. Everything you need is only a short drive away if there's a store in your area.
Another bonus is that more money stays in your community, especially if you use a locally owned store instead of a chain store. Finally, pet stores often have extra benefits like dog grooming and training available that aren't possible with online stores.
Shipping
Shipping speed and cost is a big factor in online purchases. Most pet sites have free shipping on large orders, so if you tend to buy a lot at once, you might not need to worry about shipping costs. Other stores might have a flat shipping rate or various costs for expedited shipping speeds. If you can't wait for a product to ship, consider checking if you're in delivery range of a pet store. Many pet stores offer same-day delivery for a small fee or with an order of a certain size.
Buying Prescriptions
If your pet needs prescription medication, you'll definitely want to check out your options. Many pet stores, whether physical or online, have pharmacies that allow you to get prescription meds for your pet. Online stores often can offer these at a lower price and even set up regular shipments. Not every store has pharmacy capability, so it's important to check out whether a retailer has the prescriptions you need.
Conclusion
If you're trying to step away from Petco, have no fear. There are many great alternatives you can look into. Our overall favorite is Chewy, because of their great selection, low prices, and ease of use. If you want to hunt for a deal online, Amazon has the widest selection of any website, with lots of choices you won't find elsewhere. On the other hand, if a physical store is important to you or you need fast delivery, we suggest looking for a PetSmart in your area.
See also:
---
Featured Image Credit: Image Credit: BearFotos, Shutterstock