300 Rabbit Names: Adorable & Popular Choices for Your Bunny
Rabbits are the most popular "small furry" pet out there, and it's so easy to see why. They're intelligent and bond very closely with their owners and rabbit group. Picking a name that fits your wonderful new pet is always tricky, but rabbits are so unique in character and appearance that it can be quite a challenge!
Luckily, we've brought you the best, most adorable, popular choices of names for your bunny so you can choose a name that will suit your rabbit perfectly. This list has a name that will suit every bunny, from the smallest dwarf to the largest, longest giant. So take a look and see which names you'd pick.

How To Name Your Rabbit
It's often easy to think up cute names for your pets on the fly, but it can suddenly get much more tricky when you meet them. For example, you might have been considering a cute, fluffy name. However, you might've discovered they love nothing more than tearing around their enclosure, throwing toys, and acting more like a gladiator than a ballerina!
Finding a name that suits your bunny could be based on many factors, such as personality, coat color, fur type, or even size. The key is to find one that you think suits them best.
Sometimes, the best name could even be the opposite of what's true (like naming a Flemish Giant "Tiny"). Ultimately, if you can whittle a list down to a few names, try them out on your new bunny. Your rabbit will likely take to one over the others!
Traditional Rabbit Names
These traditional rabbit names are timeless. They are often considered some of the first names appearing on bunny lists. These names have been used for a long time when looking for the perfect title for a small, fluffy, and ultimately adorable pet.
Hopper
Harry
Buck
Bouncer
Carrot
Treacle
Jingles
Hoppy
Skippy
Pebbles
Cookie
Micky
Molly
Hooper
Jumper
Bugs
Bunny
Tiny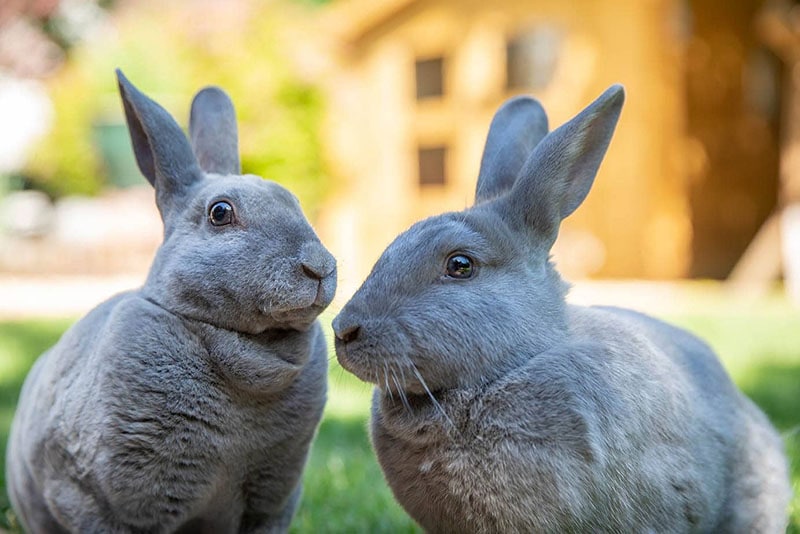 Popular Male Rabbit Names
If you have a boy bunny, you might want to give it a name that shows its strength and beauty. The popularity of names comes and goes, but the following list of popular boy bunny names stands up to the test of time.
Brucie
Mason
Rory
Lucas
Harrison
Edward
Alexander
Harry
Henry
Daniel
Joseph
George
Zach
Reuben
Elijah
Louie
Jack
Theo
Ethan
Finn
Freddie
Logan
Arthur
Max
Jaxon
Noah
Charlie
Leo
Sebastian
Hugo
Samuel
Archie
Arlo
Joshua
Luca
Theodore
Alfie
Albie
Oliver
Adam
Oscar
Thomas
James
Isaac
Teddy
William
Tommy
Jacob
Benjamin

Popular Female Rabbit Names
Girl rabbits come in all shapes, sizes, and attitudes. Some of the names in the next part of our list are soft and gentle, while others are powerful or free-spirited. Like male rabbit names, female bunny names can come and go in popularity. However, the following girl bunny names are instant hits that suit any rabbit they're given to.
Scarlett
Maya
Charlotte
Emilia
Isabella
Bonnie
Freya
Maeve
Phoebe
Emily
Ava
Lottie
Evelyn
Hallie
Pearl
Amelie
Daisy
Alice
Lilly
Mila
Harper
Penelope
Isabelle
Matilda
Mary
Violet
Maisie
Ada
Sienna
Ruby
Isla
Luna
Esme
Evie
Elsie
Amelia
Aria
Milly
Willow
Sophia
Rosie
Ellie
Florence
Sofia
Sophie
Grace
Delilah
Mia
Ella
Olivia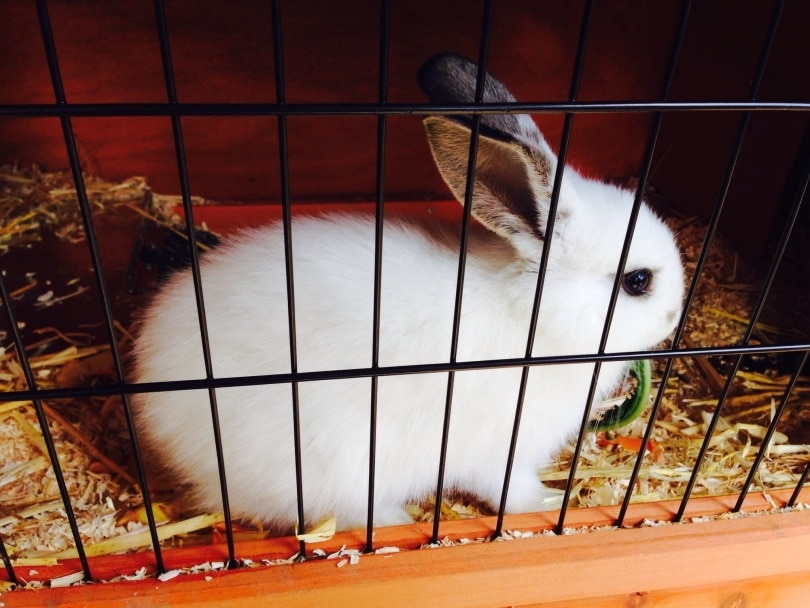 Adorable Rabbit Names Based on Food
There's something so cute about a rabbit being given a food name. While rabbits are herbivores, calling your rabbit Cupcake is always adorable, even if they can't eat them! The cutest, most adorable food names are next on the list befitting the most beautiful bunny.
Pumpkin
Eclair
Rosemary
Honey
Cupcake
Cashew
Barley
Snickers
Pringle
Caramel
Coconut
Walnut
Marshmallow
Bagel
Oreo
Panini
Dijon
Taco
Gumbo
Kiwi
Biscuit
Noodle
Skittles
Marzipan
Nugget
Coffee
Butter
Pepper
Peaches
Basil
Bean
Clove
Chili
Chive
Beans
Dill
Cupcake
Lemon
Miso
Peanut
Caramel
Tofu
Muffin
Mochi
Pickles
Chocolate
Basil
Cookie
Tofu
Tiffin
Hops
Cinnamon
BonBon
Almond
Butterscotch
Sugar
Lemon
Olive
Brie
Waffles
Cappuccino
Blueberry
Raspberry
Hazel
Hazelnut
Choco

Lovely Rabbit Names Based on Flowers
Rabbits are often depicted hopping through fields of flowers in art and media. Flowery names seem to suit them perfectly; because of that, we rustled up some flower names for your rabbit so you can picture them frolicking happily in colorful fields.
Lilies
Petunia
Lily
Lillie
Daisy
Daffodil
Jasmine
Bluebell
Holly
Rose
Buttercup
Iris
Rosalie

Famous Rabbit Names
While there aren't many famous rabbits, the ones that made it to the top are incredibly influential. Of course, the most famous rabbits have got to be those that reside in the world of Beatrix Potter, such as Peter Rabbit and Cottontail, so we brought together the most famous bunnies of all so you can give your rabbit a name with star quality.
Mrs. Josephine Rabbit
Cottontail
Mopsy
Peter Rabbit
Mr. Bouncer Bunny
Peter
Benjamin bunny
Flopsy
Bugs Bunny
Roger
Thumper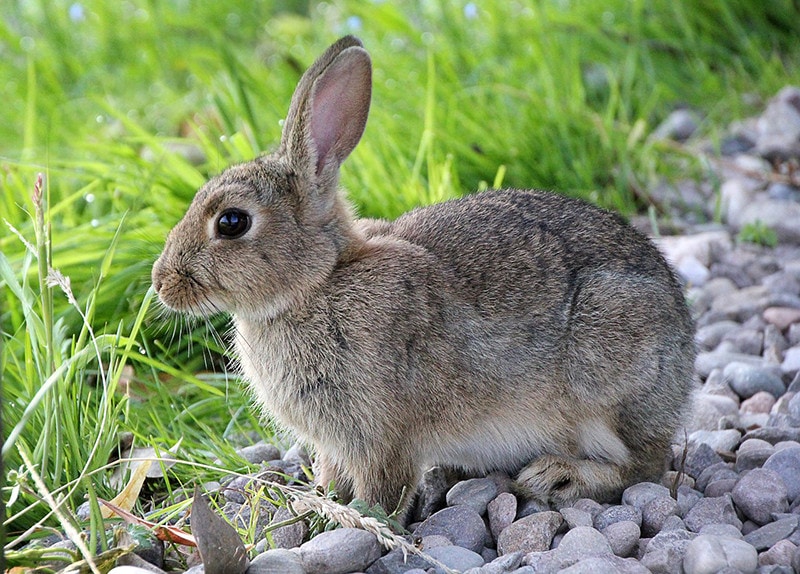 Cute Names for White Rabbits
It can be easier to name your rabbit when they have a distinctive feature, like snow-white fur. The following names are the most popular, cutest names for a white rabbit (with a couple for black-and-white rabbits at the end).
Ice
Frost
Snowy
Snow
Ice cream
Blizzard
Domino
Zebra

Adorable Names for Black Rabbits
Similarly to a white rabbit, a rabbit with inky-black fur often turns heads. Such a stunning coat deserves an equally stunning name, so the following few names are perfect for rabbits with fur as dark as night.
Velvet
Jet
Inky
Ebony
Liquorice
Shadow
Night

Personality-Based Rabbit Names
Sometimes, your rabbit's personality is its most distinguishing feature. Whether that be their love of running, jumping, and playing or the way they snuggle up to you for a cuddle every evening, the next names are great choices for rabbits with shining personalities.
Dasher
Sweat Pea
Bouncer
Jitters
Wiggles
Lucky
Cuddles
Dopey
Sleepy
Happy
Snuggles
Joy
Flash
Chunk
Spooky

Drink-Inspired Rabbit Names
Drinks (particularly alcoholic ones) can inspire some of the best pet names. Whether your rabbit has rich, red-brown fur that reminds you of bourbon or a sassy back leg thump that instantly makes you think, "Schnapps," this section brings you some of the best drink-inspired names for your bunny.
Sake
Tequila
Hooch
Cola
Moonshine
Punch
Milky
Kahlua
Whiskey
Rummy
Brandy
Cognac
Ginny
Schnapps
Bourbon
Scotch
Pepsi
Sambuca
Vodka

Gorgeous Rabbit Names Based on Gemstones
Some rabbits need the royal treatment, and naming them after one of these expensive and luxurious gemstones can fit them just right. Bonus points if they have an interesting coat or pattern to match their stunning name!
Sapphire
Turquoise
Aquamarine
Peridot
Alexandrite
Opal
Citrine
Tanzanite
Ruby
Emerald
Pearls
Garnet
Amethyst
Quartz
Rose Quartz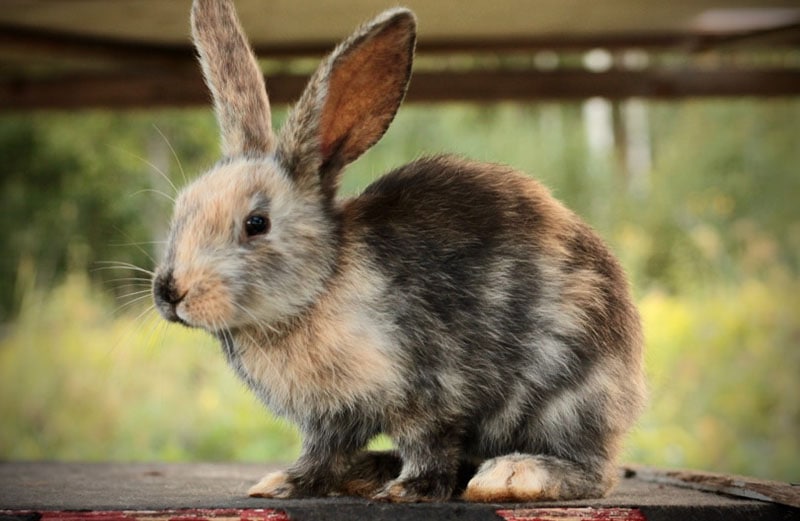 Nature Inspired Rabbit Names
Rabbits are most at home surrounded by nature, so giving them a name inspired by the great outdoors can be more fitting than any other.  There's a wide variety of natural places and things to take inspiration from; take a look at our selection of the best nature-inspired rabbit names below to pick your favorite.
Clove
Misty
Blossom
Meadow
Hollie
Bentley
Boulder
Coral
Iris
Reed
Petunia
Berry
Savannah
Bay
Daisy
Rowan
Sky
Summer
Ridge
Rye
Clementine
Stone
Huckleberry
Autumn
Moon
Ivy
Rosa
Fern
Lacey

Final Thoughts
We hope you've enjoyed reading through our picks for the best names for your adorable rabbit and hope that you've found one that you feel fits your bunny perfectly. Whether you chose a name that fits their personality or if you decided on a name that reflects what you love to eat most in the world, your rabbit is sure to love whatever you choose.
Related Read:
---