300+ Unique Cat Names: Our Top Picks For Your Rare Cat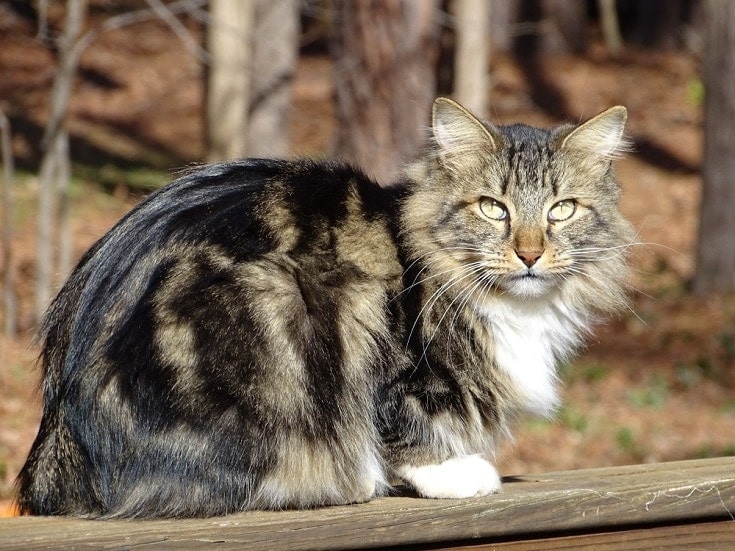 Every cat is unique, but some are rarer than others. While most people might recognize the sphynx, thanks to its lack of hair, or the munchkin with its short legs, very few people own one of these rare feline breeds.
If you are fortunate enough to have one, it is important that you choose a name that represents its quirky and unusual character, while also choosing a name that you like and one that you will be comfortable calling in the street, if your feline friend ever goes missing.
Below, we have listed more than 300 cat names for you to gain inspiration from. There are names inspired by historical figures, borrowed from the pages of literature, and based on flowers and plants to match your cat's natural beauty.

How To Name Your Rare Cat
There are many ways that you can choose a name, but you need to find one you like. After all, the typical domestic cat can live 15 years or more, so you will be using that name a lot. Some people have a roster of cat names that they have already decided on. Otherwise, you can look to your favorite movies or books, celebrities that you obsess over, or even go for something funny and quirky by choosing a punny name.
Try to make sure you don't choose a name that is too similar sounding to the people in your house and stick to one or two syllables. Your cat will grow to recognize its name, or at least part of it, and if you have a cat named Bill and a son named Phil, your cat may come running every time you talk to your son. If you do choose a longer name, make sure it shortens to something catchier and easier to understand.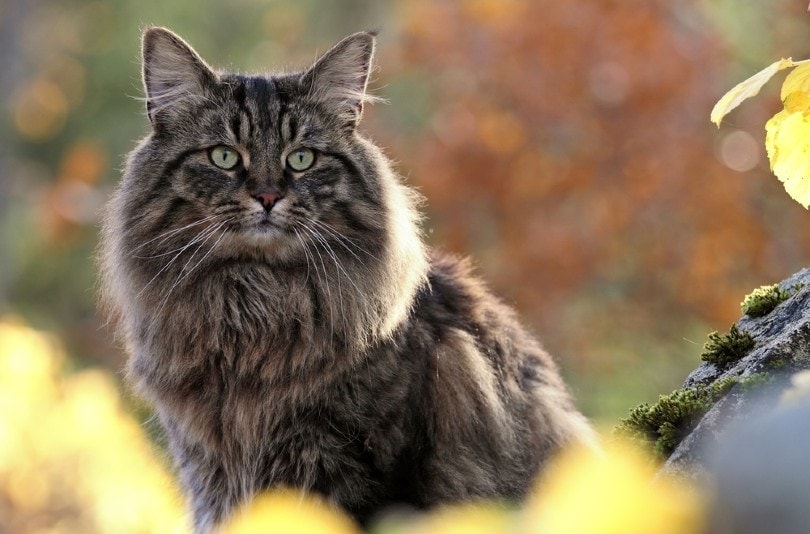 Unusual Human Names For Cats
There is something especially enjoyable about giving a cat a human name, although it is less amusing if you have to stand at the front of your house calling Dave in for his tea.
Aaron
Abbey
Alice
Amy
Angel
Annabelle
Annie
Arthur
Ashley
Bailey
Bella
Betty
Billy
Bobby
Bradley
Brett
Carl
Charlie
Charlotte
Chelsea
Chloe
Cleopatra
Damian
Dave
Dennis
Dudley
Eddie
Elsa
Emily
Emma
Eva
Ezra
Fiona
Frank
Freddie
Geoff
George
Isabelle
Jackson
Jessie
Jonny
Juliet
Katie
Kira
Lilly
Lola
Louise
Lucy
Mandy
Marley
Matilda
Maya
Mickey
Mila
Mitchel
Molly
Monty
Natasha
Nicky
Nigel
Nina
Nora
Oliver
Ophelia
Oscar
Pat
Penelope
Percy
Ray
Rick
Rob
Roxy
Rupert
Ryan
Sabrina
Samantha
Sarah
Sasha
Scarlett
Scott
Seb
Sophia
Sophie
Stan
Stella
Theo
Thomas
Tiffany
Timmy
Tina
Tommy

Names Inspired By Movies And TV
Most of us have a favorite TV show and a movie franchise that we love. Whether you obsessed over Game Of Thrones or are a massive Marvel fan, you can find inspiration for your cat naming from the big screen.
Alex
Aslan
Baby
Bagheera
Berlioz
Binx
Blanche
Bob
Butch
Buttercup
Catbus
Charlie
Cheshire Cat
Church
Clarence
Clawhauser
Crookshanks
Dandelo
Diego
Duchess
Floyd
Frankie
Fred the OneEyed Cat
Fritz
Garfield
General
Irina
Jake The Cat
Jasmine
Jiji
Jonesy
Lucifer
Marty
Meowthra
Meowth
Milo
Mittens
Bigglesworth
Jinx
Tinkles
Norris
Mufasa
Nala
Prince John
Pyewacket
Rajah
Rhubarb
Ruh
Sassy
Scar
Shere Khan
Simba
Smokey
Snowbell
The Pink Panther
Tibbs
Tigger
Tonto
Ulysses
Winkie

Historical Cat Names
Cats were first domesticated nearly 10,000 years ago, so they have plenty of history of their own. Below are dozens of historical names that can show your love for history and that give your cat an unusual name with a bit of a backstory.
Abe
Ada
Albert
Billie
Curie
Da Vinci
Earhart
Edison
Einstein
Frida
Ginsburg
Hamilton
Holiday
Joan of Arc
Kahlo
Lincoln
Lovelace
Marie
Napoleon
Newton
Parks
Roosevelt
Rosa
Sojourner Truth
Teddy

Punny Cat Names
Some people love them, some people hate them, and some people pretend to hate them but still secretly love them: puns. If you can't come up with your own punny cat name, here's a list to help you find an amusing moniker for your new feline.
Ali Cat
Ali McClaw
Anderson Pooper
Angelicat
Bing Clawsby
Bob Meowerly
Butch Catsidy
Cat Benatar
Cat Damon
Cat Stevens
Catalie Portman
Catpernicus
Catrick Swayze
Catsy Cline
Chairman Meow
Cindy Clawford
Clawdia
David Meowie
Lucifurr
Luke Skywhisker
Meowses
Meowgi
Notorious C.A.T
Oedipuss
Picatso
Santa Claws
The Great Catsby
William Shakespaw
Your Highness
Your Majesty

Inspired By Literature
Whether you read a lot or you want a name that makes it sound like you're cultured, there are far more literary names to choose from than we could list, but you can use the following as a starting point. Alternatively, use it as a good opportunity to re-read your favorite books and pick a unique cat name.
Argos
Behemoth
Bilbo
Binti
Cersi
Dantes
Darcy
Esperanza
Firestar
Havisham
Holly Golightly
Iago
Ichabod
Ishmael
Janie
Jean Val Jean
Khaleesi
Lisbeth
Merricat
Miss Adorabelle Dearheart
Murphy
Oliver
Ozymandias
Pennywise
Pippin
Pluto
Queequeg
Samsa
Skippyjon Jones
Snowbell
Tab
Tea Cake
Tesseract
Wilbur

Unique Cat Names Inspired By Flowers And Plants
The natural world has proven an inspiration for some of the greatest minds in poetry, literature, art, and film. It can also act as inspiration for cat parents that are struggling to find a name as beautiful as their cat.
Alyssum
Azalea
Balsam
Baneberry
Bloom
Bluebell
Boneset
Bonnet
Browallia
Bugleweed
Candytuft
Cardinal
Castor Bean
Celosia
Chive
Cleome
Clover
Corydalis
Cosmos
Crocus
Cyclamen
Daffodil
Dahlia
Daisy
Fennel
Fern
Forest
Gardenia
Gaura
Geranium
Gerber
Geum
Glory
Hepatica
Hosta
Hyacinth
Iris
Lavender
Lightning
Lobelia
Malva
Marigold
Mirabilis
Orchid
Peony
Perennial
Petal
Poppy
Primrose
Pulpit
Ranunculus
Ridge
River
Rose
Sage
Sanvitalia
Snap-Dragon
Sprout
Spruce
Sunflower
Tansy
Thistle
Trillium
Tulip
Verbena
Violet
Yarrow
Zinnia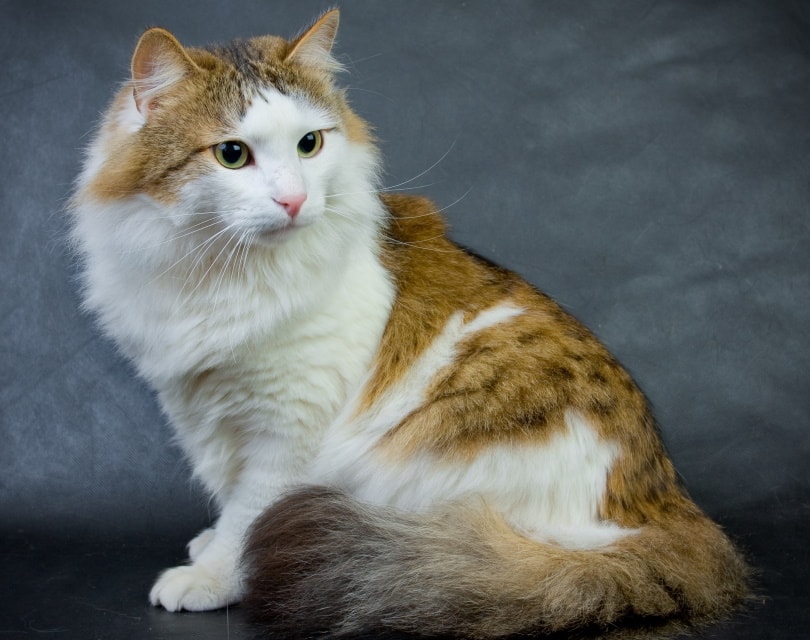 Unique Cat Names For Rare Cats
Choosing the right cat name is important because it is likely that you will be using that name to call your cat for dinner, to encourage down from inside the Christmas tree, and to get them back in the house when you hear the faint sound of a distant catfight. Hopefully, our list of more than 300 cat names has given you the inspiration to find the ideal label for your new pet.
---
Featured Image Credit: Mary McDonald, Shutterstock