What Kind of Cat Is Lucifer From Cinderella? Famous Cat Breeds Revealed
Most people are familiar with the 1950 Walt Disney animated film Cinderella. On the off chance that you are not, the story is about a young girl who deals with a cruel stepfamily who does not appreciate or love her. In fact, they enslave Cinderella and forbid her from attending a royal ball.
Her stepfamily are not the only characters who are mean and rude to her. Lucifer, the cat in the film, is hateful and spoiled by Cinderella's stepmother, Lady Tremaine. Lucifer is considered a grey Persian, with black fur covering his obese body. In this article, we'll examine this mean cat further, so let's begin.
Is Lucifer Male or Female?
 Lucifer is a male cat with a fitting name. He is the second antagonist in the film, behind Lady Tremaine, who has raised Lucifer to be just as sinister and spoiled as herself and her daughters. He is obese with sharp nails that are always on display, and he's very lazy.
Where Did the Idea Come From for Lucifer's Character?
 The idea of Lucifer came from animator Ward Kimball's own cat, whose name was Feetsy. Feetsy had six toes and was the inspiration for Lucifer's character. Initially, Lucifer was created for comic relief in the film, and Kimball was responsible for creating the cat-and-mouse scenes.
During the early character developments, Lucifer's character becomes sneaky and mean. He chases and torments Cinderella's two mice friends, Jaq and Gus, and constantly tries to get Cinderella in trouble with her stepmother.
Why Is the Cat Called Lucifer?
 Walt Disney chose the cat's name himself, and he was not particularly fond of cats. Lucifer is evil, sneaky, ruthless, and loves to stir trouble for Cinderella, even though Cinderella is nice to Lucifer. Since Cinderella's stepmother is an evil and wicked villain, so is her cat. Is there a more fitting name than Lucifer? We don't think so.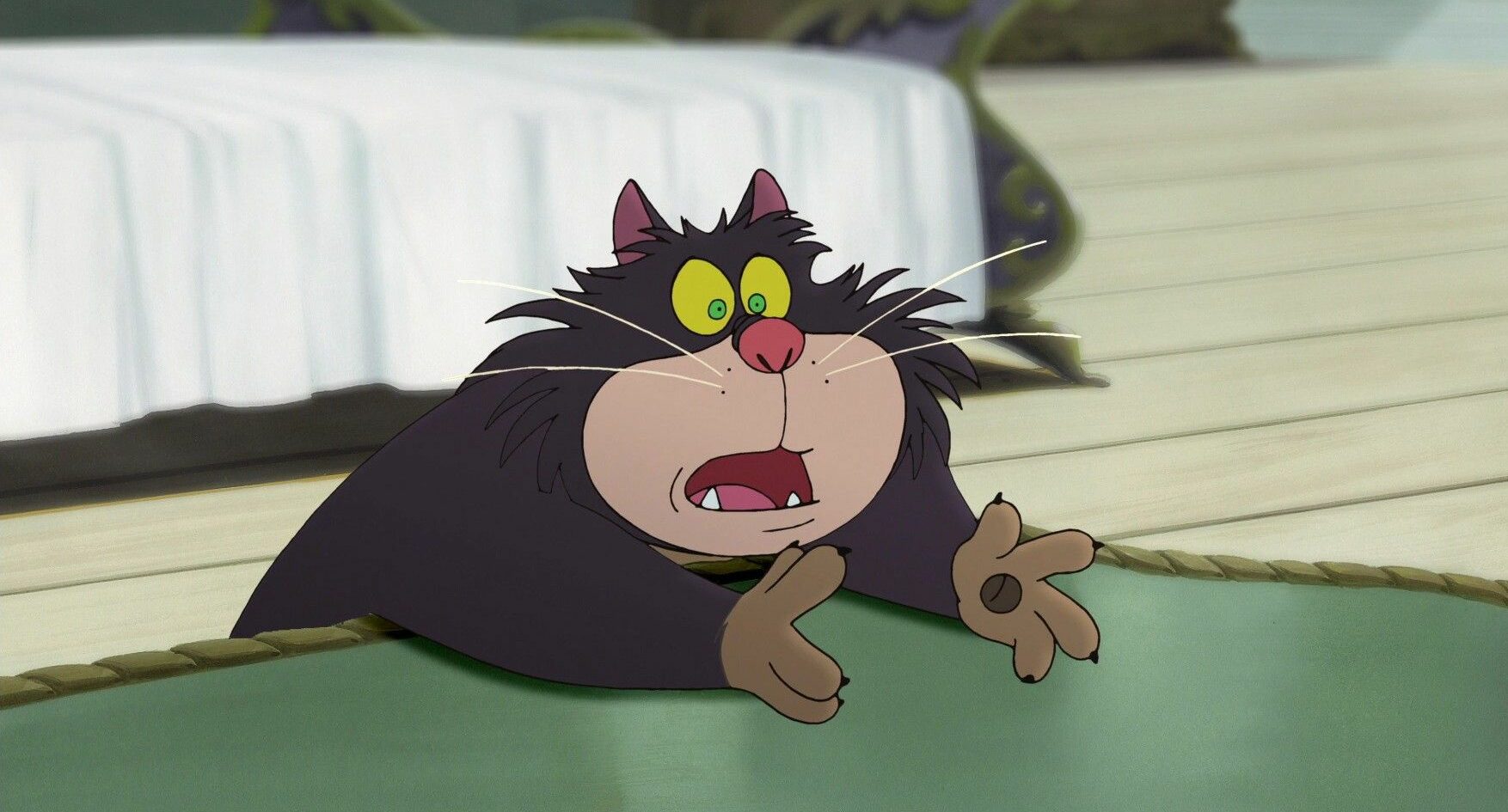 What Happened to Lucifer?
In the original, uncut version of Cinderella, Lucifer falls from a high tower while being chased by Bruno, Cinderella's Bloodhound. He lands hard, and shortly after, blood pools around his body, leaving the impression that he has died.
In the sequels of Cinderella, Lucifer is alive and well, leading us to believe that he survived the fall from the first film. Lucifer lands on his feet, and the idea is to show that the tale of cats landing on their feet from a long fall would survive. Still, one can't help but be skeptical about what really happened in the first film.
Final Thoughts
Now that you know what cat breed Lucifer was, rest assured that he's only a fictional, animated cat, and most cats do not share his wicked ways. Sure, cats chase mice, and some don't care to be held, but that's just the nature of some cats.
Lucifer rejected Cinderella's kindness, but most cats, especially domesticated cats, will at least respect and love their owners and form strong bonds over time.
---