Where Do Koi Fish Come From? (Origin & History)
Anyone who has ever seen Koi in a pond has seen how elegant these big fish can be. Their orange and white colors stand out beautifully in water, and they aren't shy about making their presence known, often popping above the surface to beg for food. With how bold Koi fish are with humans, it may have led you to wonder where Koi fish originated and how they got to where they are today.

What Are Koi Fish?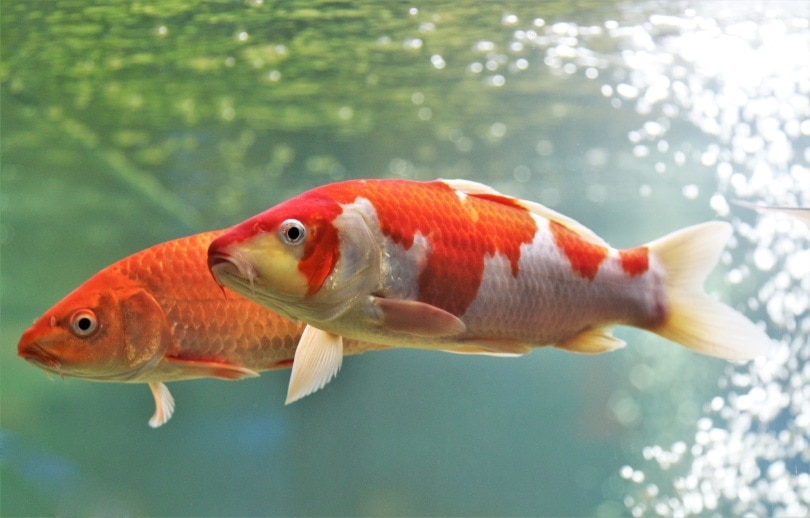 Koi are an ornamental variety of the common Amur carp. They are relatives of Goldfish and belong to the family Cyprinidae. Other members of this family are minnows, barbs, and bream. In fact, there are around 3,000 species belonging to this diverse family.
Where Did Koi Fish Originate?
Koi fish originated in the Black, Aral, and Caspian Seas in Asia, but it was the Chinese that began the domestication process. However, the Koi we know today first showed up in Japan in the 1800s. In the beginning, Chinese rice farmers domesticated and raised Koi as food due to their rapid growth, large size, and prolific breeding.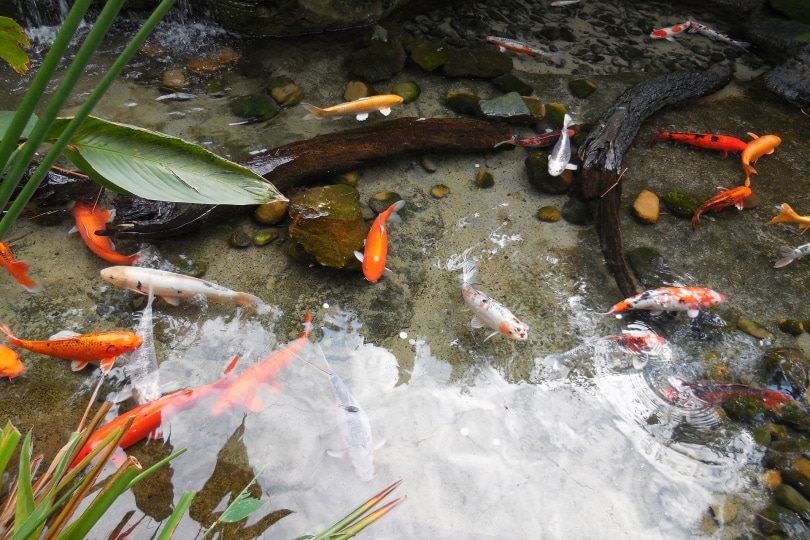 How Long Have People Been Keeping Koi Fish?
In China, Koi began being kept as early as the 4th century. However, the Koi we now know started when the Chinese invaded Japan in the 1800s. It was during this time period that the Japanese saw the natural beauty of these fish and realized their potential. They began selectively breeding them for appearance, improving on the natural appearance of the Koi.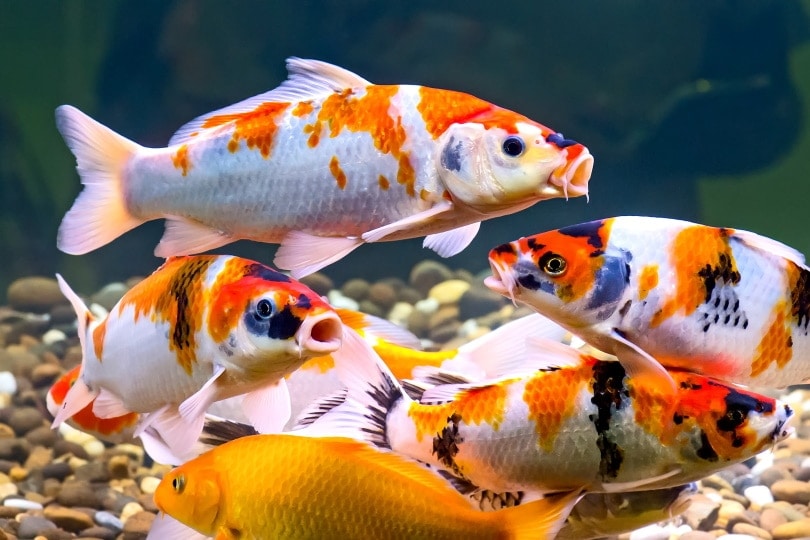 Related Read: How Much Does a Koi Pond Cost to Build and Maintain?
When Did Koi Fish Become Popular?
The popularity of Koi as an ornamental fish grew rapidly in Japan as more and more people began breeding them. In 1914, Koi fish were gifted to the Emperor of Japan for his royal moat, and that's when the Koi fish caught the eye of the world. Today, there are over 100 varieties of Koi fish that are broken down into 13 classes, including Showa, Hikari Mujimono, and Bekko.

Conclusion
Koi have proven themselves to be the perfect pond fish because of their hardiness, adaptability, and beauty. They have a long history with humans and have been selectively bred into the beautiful fish they are today. They're as popular now as ever, and with the rise of home improvement projects during COVID-19 lockdowns, it won't be a surprise if these fish skyrocket in popularity for people's newly built home ponds.
Koi have a long, storied history, and that shouldn't be forgotten. They have been with us even longer than their goldfish cousins. Their availability and hardiness have often led to them falling into the hands of people unprepared for their care, and it's not uncommon for Koi fish to end up in home aquariums. However, at their core, they are pond fish and tend to do much better in a controlled outdoor environment. Bringing home Koi fish is a commitment of a few dozen years of your life, considering they can live to be over 30 years old.
You might also be interested in: 20 Types of Koi Fish Varieties & Colors (With Pictures)
---
Featured Image Credit: Piqsels